Celtic Historian David Potter each morning on The Celtic Star looks back at key Celtic events and matches on this day starting on 10th April 1909. David's latest bestseller The Celtic Rising ~ 1965: The Year Jock Stein Changed Everything is available now in print on Celtic Star Books, and also on Amazon kindle, links below…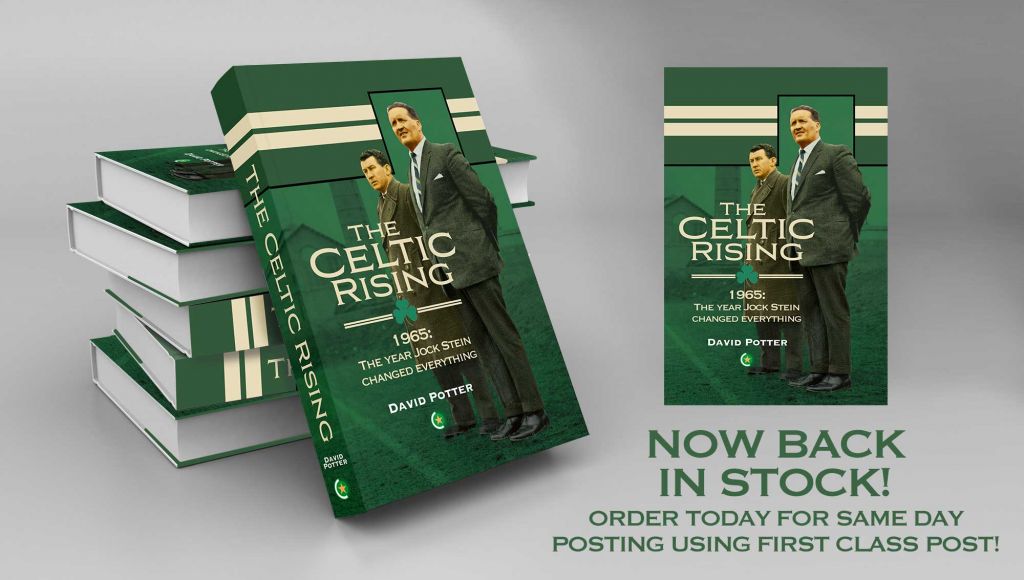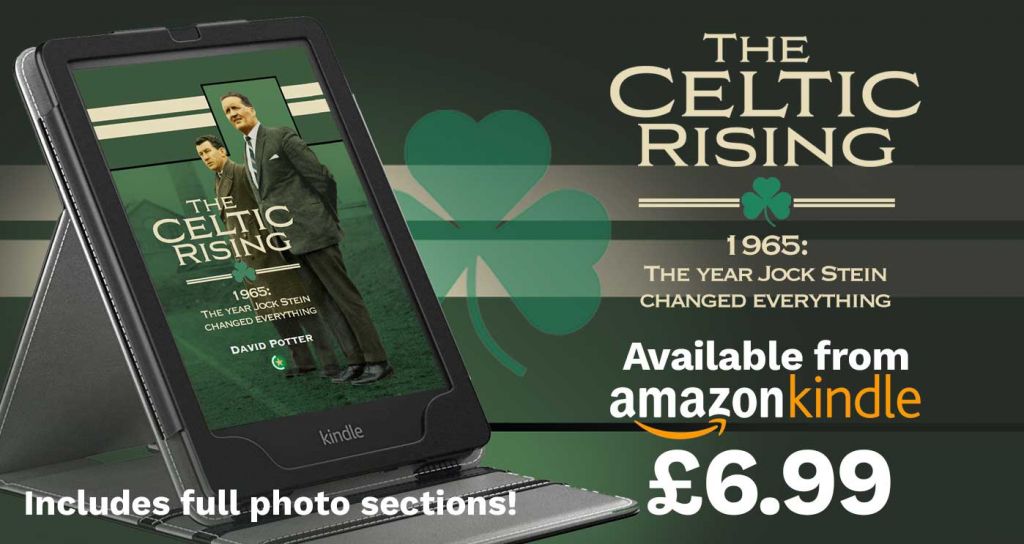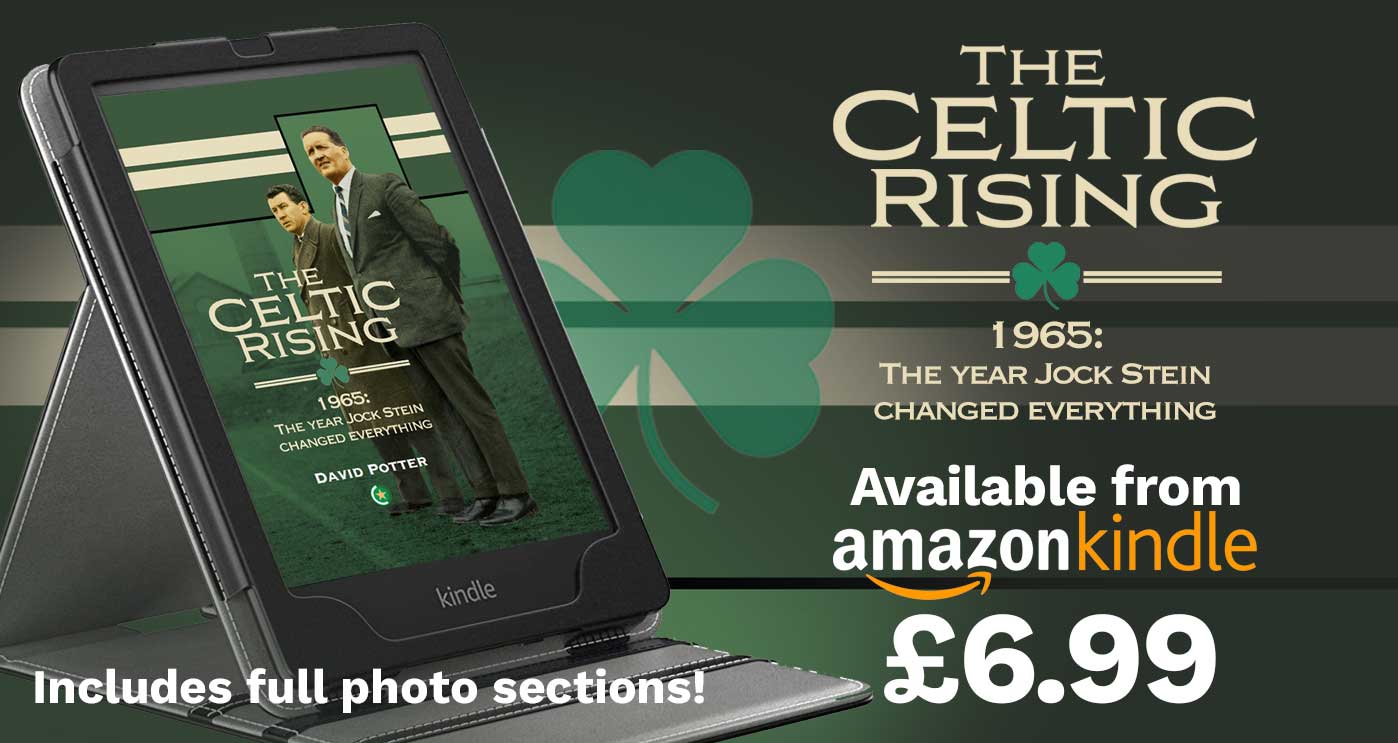 SATURDAY 10th APRIL 1909 – The Scottish Cup final ends in a 2-2 draw. Celtic look well on top with a Jimmy Quinn goal, then Rangers score two quick goals and look likely winners until goalkeeper Harry Rennie steps over his own line with the ball in his arms while avoiding a Jimmy Quinn charge.
SATURDAY 10th APRIL 1926 – A seismic shock for Celtic today as they go down 0-2 in the Scottish Cup final to St Mirren, a team that they beat comfortably twice in the Scottish League. Celtic will win the League on the following Wednesday, but this is a major blow, the only possible excuse being the absence through injury of Adam McLean. Both Jimmy McGrory and Tommy McInally had off games, and the whole team is guilty of a certain amount of complacency.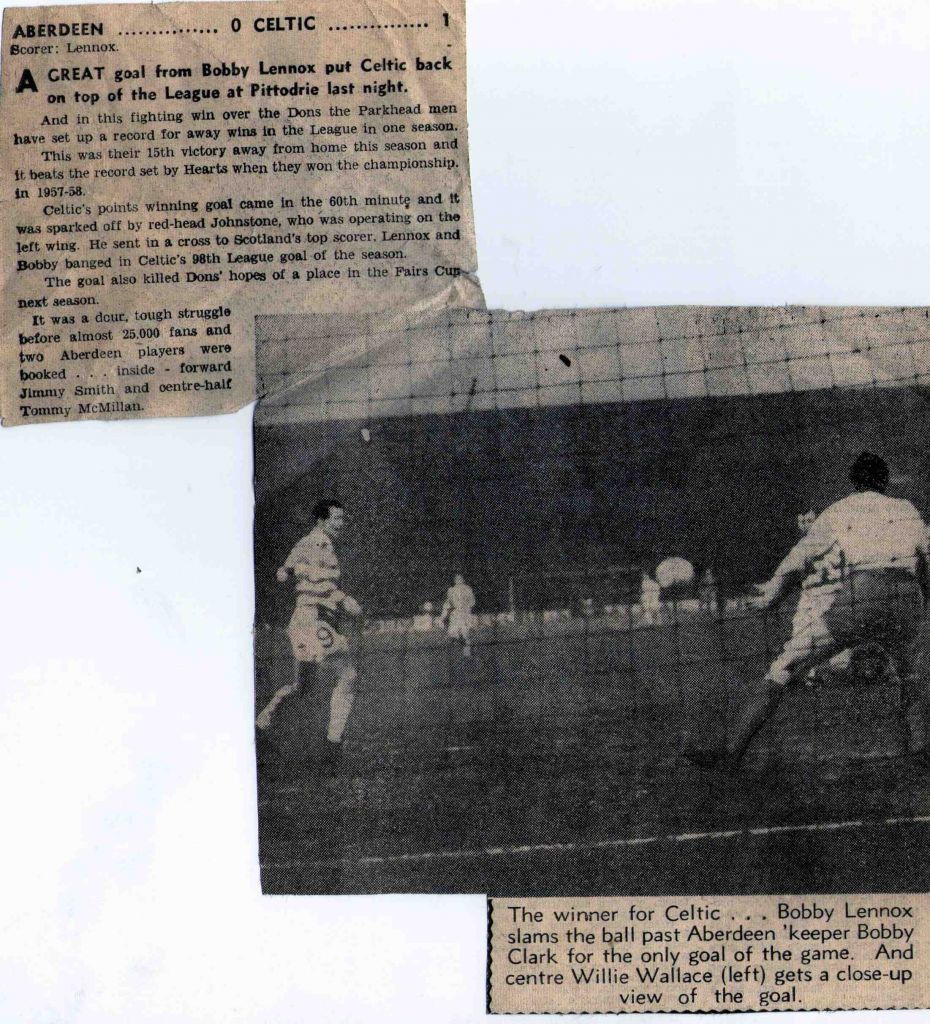 WEDNESDAY 10th APRIL 1968 – Celtic's challenge for the League Championship continues but it is a narrow squeak tonight at Pittodrie. A large midweek crowd of 25,000 sees Bobby Lennox score the only goal of the game on the hour mark, but Celtic are also indebted to goalkeeper Ronnie Simpson for some fine saves. Celtic have now beaten St.Johnstone, Dundee United, Hearts and Aberdeen away from home, and the pressure is piled on Rangers.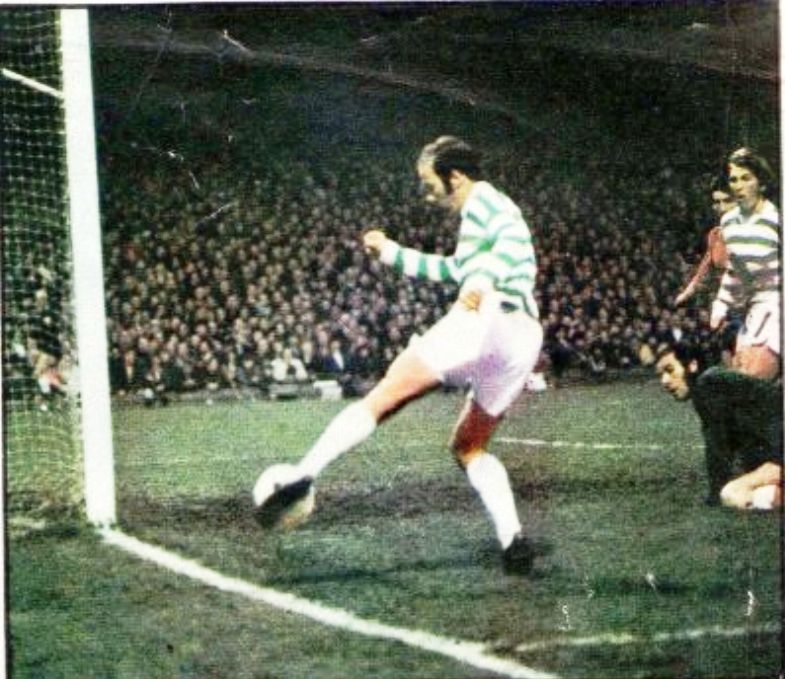 WEDNESDAY 10th APRIL 1974 – A shameful night of European football in the European Cup semi-final at Parkhead as 70,000 watch Atletico Madrid do nothing other than kick Celtic off the park with Jimmy Johnstone in particular being singled out for vicious treatment. Three Atletico players are dismissed, and the shame is that Celtic are unable to score, even with their numerical advantage.
10th April 1974, Celtic 0:0 Atletico Madrid. 1st leg of European Cup semi-final. Atletico were a team of filthy scumbags:https://t.co/s3Q8DRRHG8

— Li'l Ze (@LilZe_7) April 9, 2023
SATURDAY 10th APRIL 2010 – It is another Celtic day of infamy as the team crash miserably to Ross County 0-2 in the Scottish Cup semi final. 24,535 are at Hampden to see an appalling performance with several players manifestly not Celtic class. Caretaker-manager Neil Lennon is flabbergasted by such ineptitude, and no excuse is possible, for although Celtic hit the post, there is no doubt that the better team won.
David Potter
10th April 1982, Celtic 2:1 Rangers.

Danny Crainie and Tom McAdam. pic.twitter.com/CWXv5m3nNx

— Li'l Ze (@LilZe_7) April 9, 2023
30 years ago today, Frank McAvennie scores in a 1:1 draw at St Johnstone. @MaccaFrank pic.twitter.com/9I0QENNC3A

— Li'l Ze (@LilZe_7) April 9, 2023
10th April 1996, Celtic 1:1 Kilmarnock.

Pierre with a last minute equaliser. @pierrevh17 pic.twitter.com/BXWMMz6IlH

— Li'l Ze (@LilZe_7) April 9, 2023
10th April 1999, Celtic beat Dundee Utd 2:0 in Scottish Cup Semi at Ibrox.

Blinker and Viduka. @RegiBlinker pic.twitter.com/SahxpoIMCT

— Li'l Ze (@LilZe_7) April 9, 2023
20 years ago today, Celtic draw 1:1 with Boavista in the first leg of the Uefa Cup semi-final.

Larsson with the equaliser. pic.twitter.com/KuvRmEwmym

— Li'l Ze (@LilZe_7) April 9, 2023
10th April 2005, Celtic beat Hearts 2:1 in Scottish Cup semi-final.

Sutton and Bellamy with the goals. @chris_sutton73 pic.twitter.com/RTlfdz70Ar

— Li'l Ze (@LilZe_7) April 9, 2023