Celtic Historian David Potter each morning on The Celtic Star looks back at key Celtic events and matches on this day starting on 10th March 1906. David's latest bestseller The Celtic Rising ~ 1965: The Year Jock Stein Changed Everything is available now in print on Celtic Star Books, and also on Amazon kindle, links below…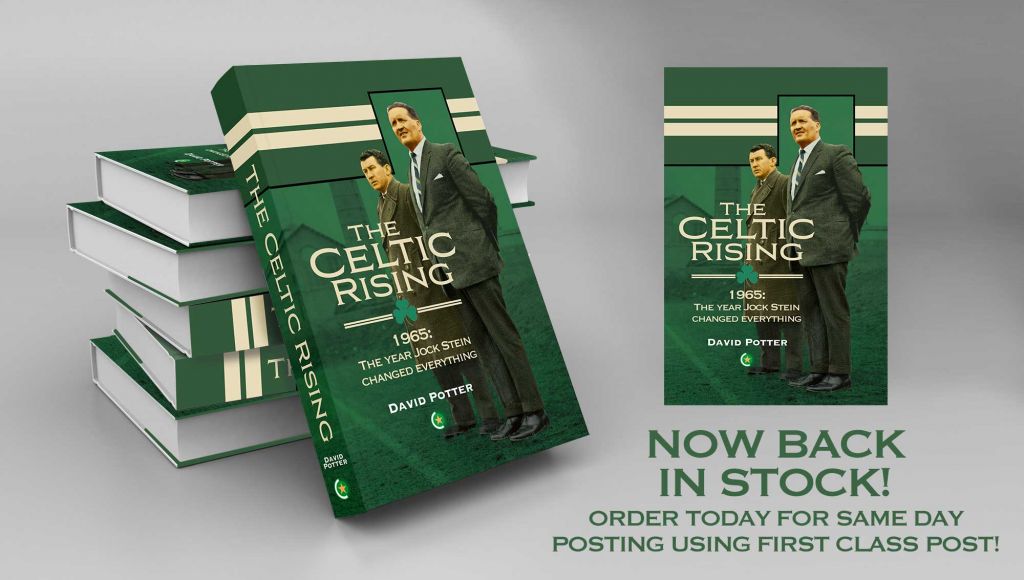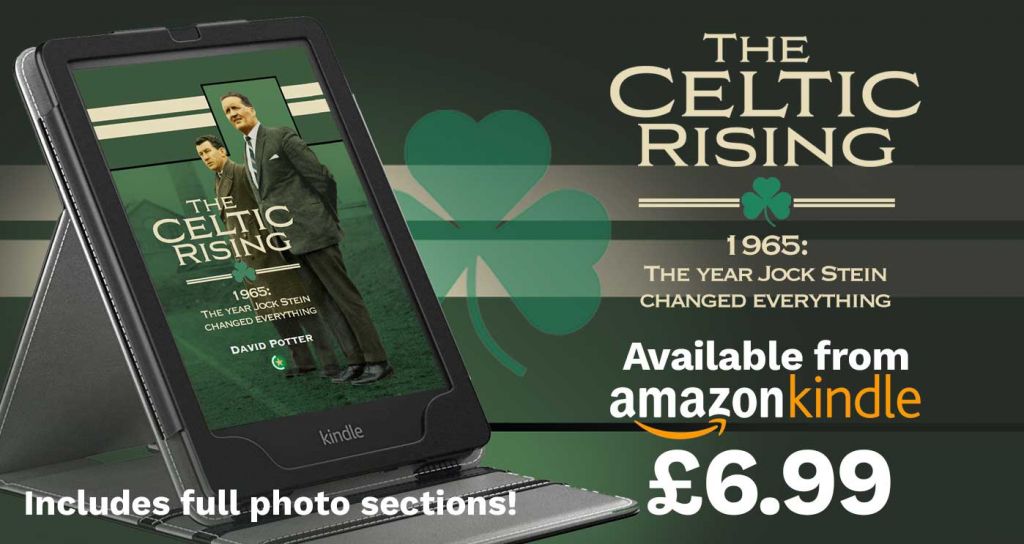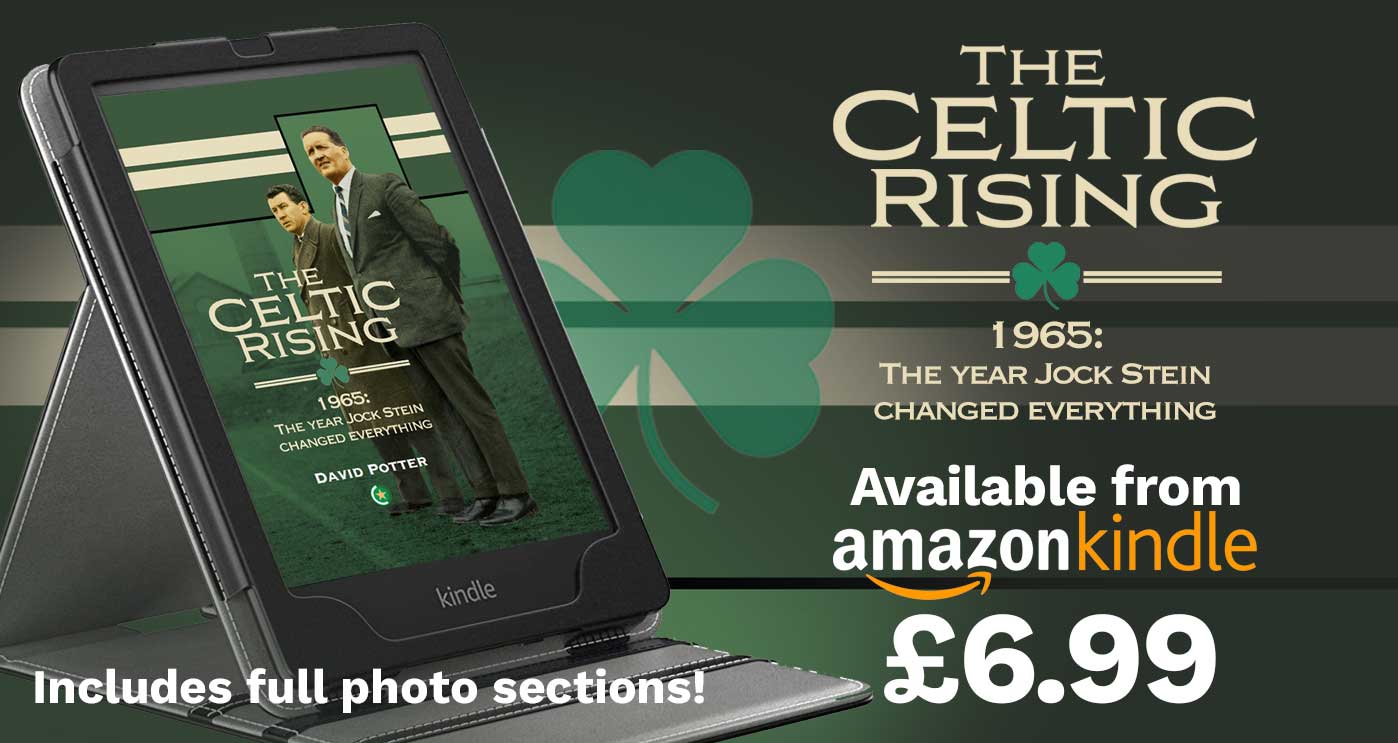 SATURDAY 10 MARCH 1906 – Celtic clinch their sixth League Championship and their second in succession as they beat Queen's Park 6-0 at Hampden. 15,000 are there to see a tremendous Celtic performance with four goals from Jimmy Quinn and one each from Alec Bennett and Davie Hamilton.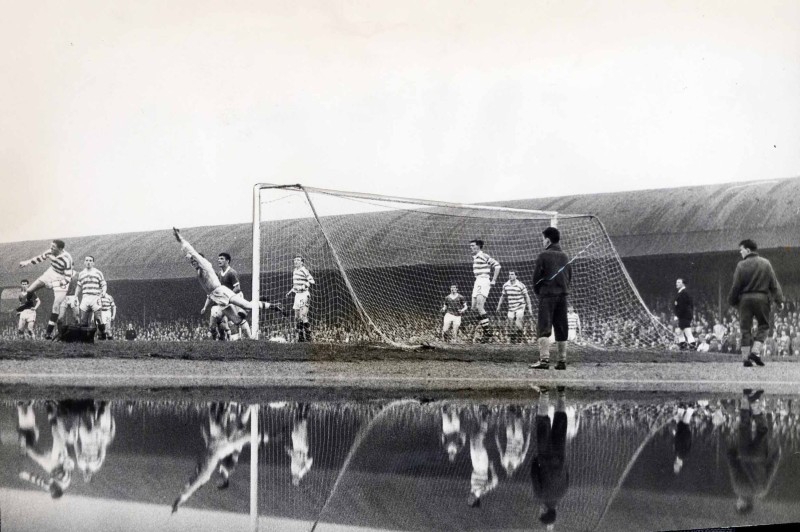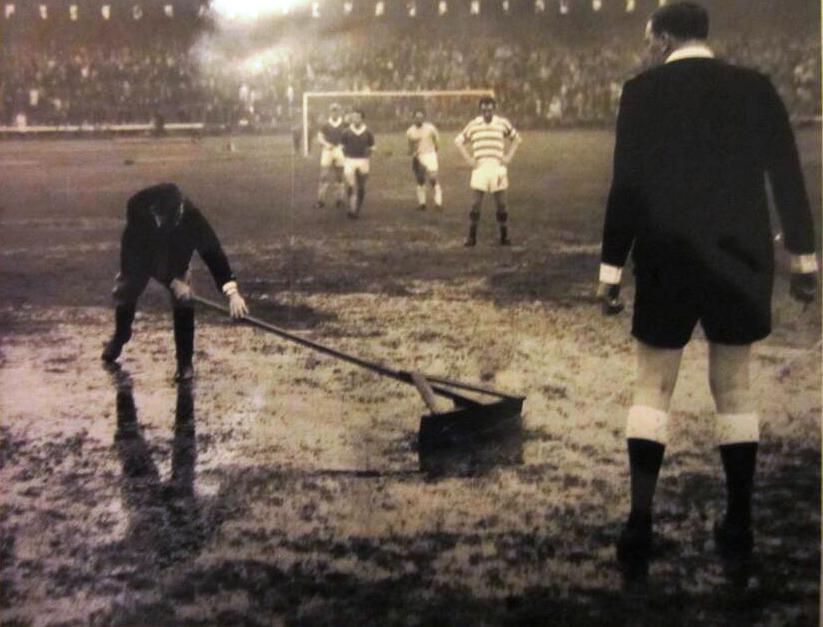 SATURDAY 10 MARCH 1962 – One of the most remarkable Scottish Cup ties of all time happens at Celtic Park today when Celtic, 1-3 down to Third Lanark at half-time, turn things round so that they are winning 4-3 before Third Lanark equalise late in the game. For Celtic, two goals come from Steve Chalmers, one from John Hughes and another from Frank Brogan.
WEDNESDAY 10 MARCH 1965 – It is Jock Stein's first game in charge of Celtic as the team travel to Broomfield to beat Airdrie 6-0. It is the Bertie Auld show, for he scores five goals (two of them penalties) and John Hughes notches the other.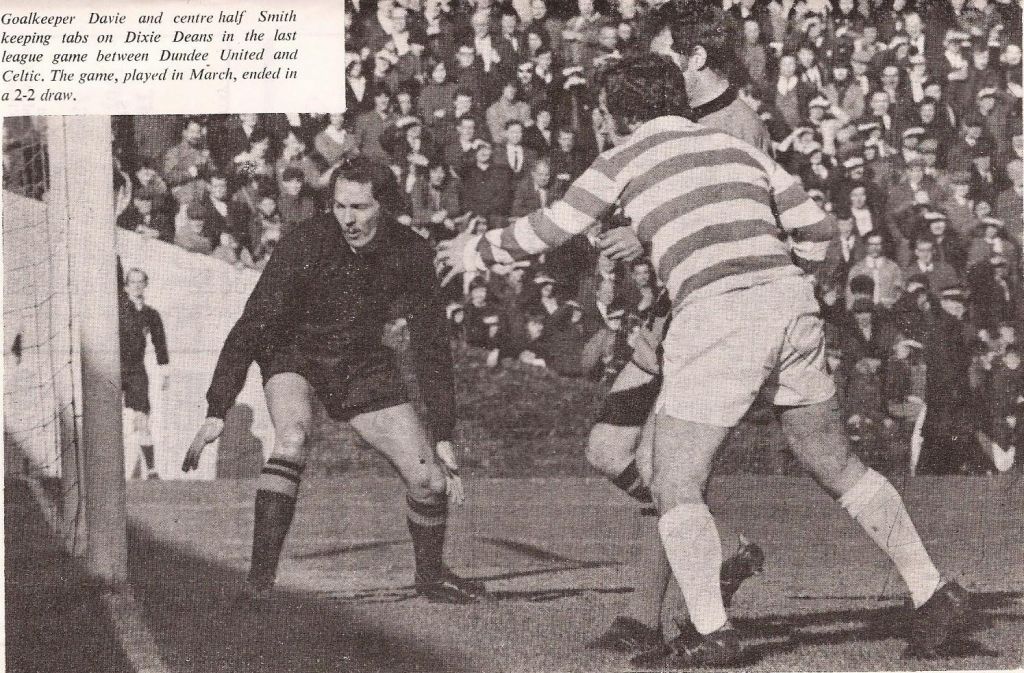 SATURDAY 10 MARCH 1973 – 18,000 pack into Tannadice Park to see a thrilling 2-2 draw between Dundee United and Celtic in the Scottish League. Celtic's goals come from Bobby Lennox, one of them a great individual effort. It was very entertaining but it was not the result that Celtic wanted, for they now are sharing the lead in the Scottish League race with seven games to go.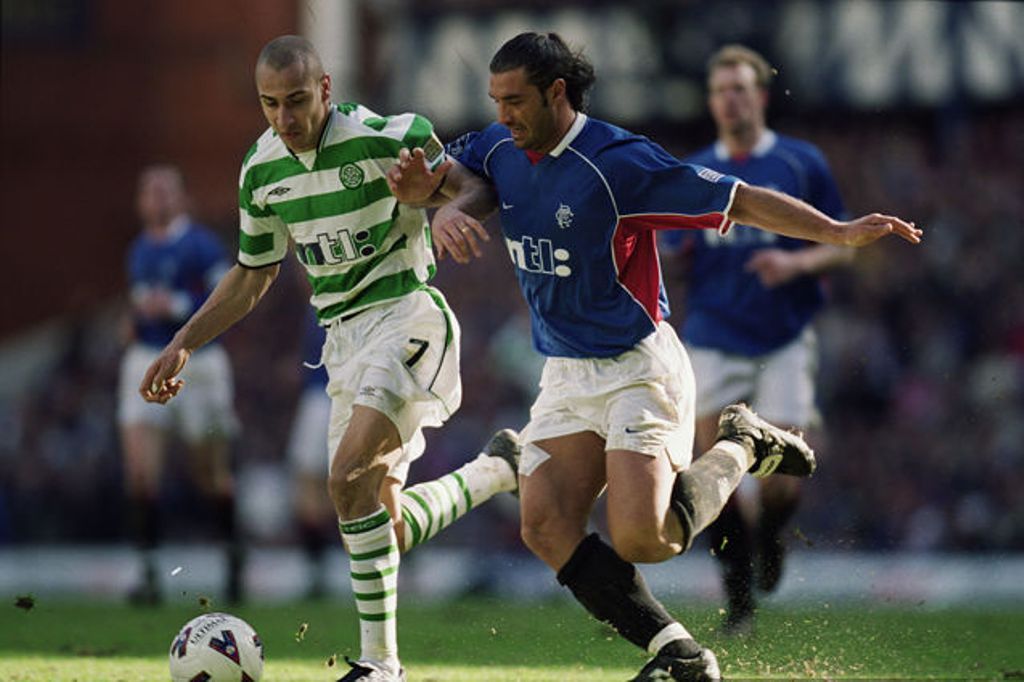 SUNDAY 10 MARCH 2002 – Celtic are so far ahead in the League race that it does not really matter all that much, but it is still a little disappointing to draw at Ibrox when the game seemed there for the winning. Stilian Petrov scored Celtic's goal in the first half, and after Numan had equalised, there were several reasonable chances to score which Celtic passed up.
— Li'l Ze (@LilZe_7) March 10, 2023
David Potter
10th March 1984, Celtic 1:0 Aberdeen.

Mark Reid winner in the 2nd leg of the league cup semi-final. (1:0 on aggregate) @MarkReid61 pic.twitter.com/KQ0god9GJE

— Li'l Ze (@LilZe_7) March 10, 2023
10th March 1990, Celtic 1:1 Hearts.

Coyne. pic.twitter.com/mZQCUUveSe

— Li'l Ze (@LilZe_7) March 10, 2023
10th March 1993, Celtic 1:0 Hearts.

Andy Payton with the late winner. @AndyPayton10 pic.twitter.com/yVPUu2oGwF

— Li'l Ze (@LilZe_7) March 10, 2023
10th March 1995, Celtic 1:0 Kilmarnock.

Collins winner to put Celtic into the semi-finals of the Scottish Cup.

Friday night game when the lights went off. pic.twitter.com/ZvQJ3WnUKr

— Li'l Ze (@LilZe_7) March 10, 2023
Happy Birthday Chris Sutton. @chris_sutton73

Hero. 🙌 pic.twitter.com/TEFSCP7x9z

— Li'l Ze (@LilZe_7) March 10, 2023
10th March 1996, Celtic 2:1 Dundee Utd.

2 late goals from Pierre and Andy Thom. @pierrevh17

Still one of my favourite games, incredible noise at the end. pic.twitter.com/4x4eyjL2nF

— Li'l Ze (@LilZe_7) March 10, 2023
Matthew Marr's debut Celtic book – 'The BOULD BHOYS – Glory to their name' comes out on to Friday 24 March. Thanks to everyone who has ordered since we announced the book on Monday evening via an interview with the author. Please note that all pre-ordered books will be personally signed by Matthew Marr and you can order below if you'd like a signed copy posted out to you 24 March.