Celtic Historian David Potter each morning on The Celtic Star looks back at key Celtic events and matches on this day starting on 11th March 1893. David's latest bestseller The Celtic Rising ~ 1965: The Year Jock Stein Changed Everything is available now in print on Celtic Star Books, and also on Amazon kindle, links below…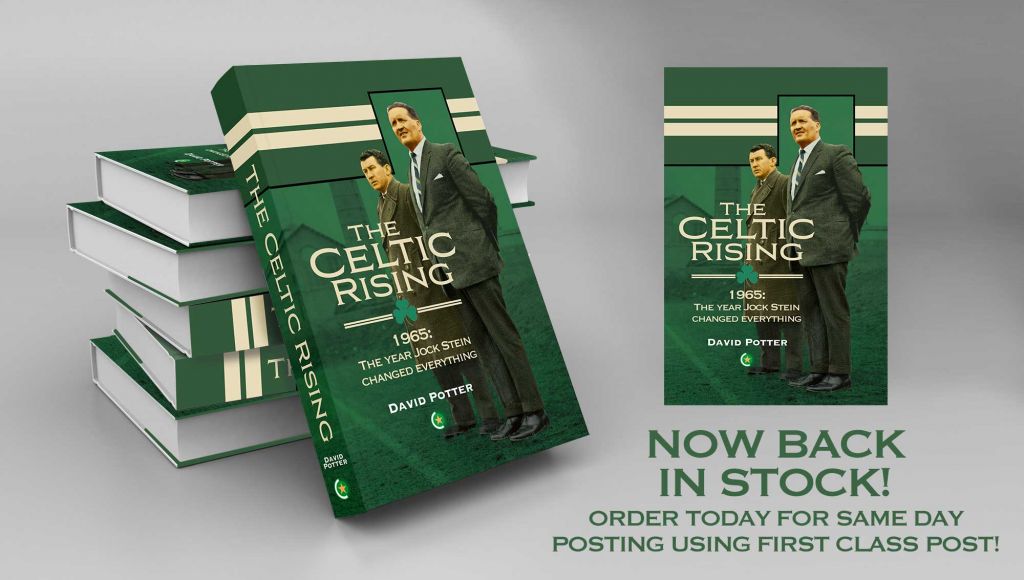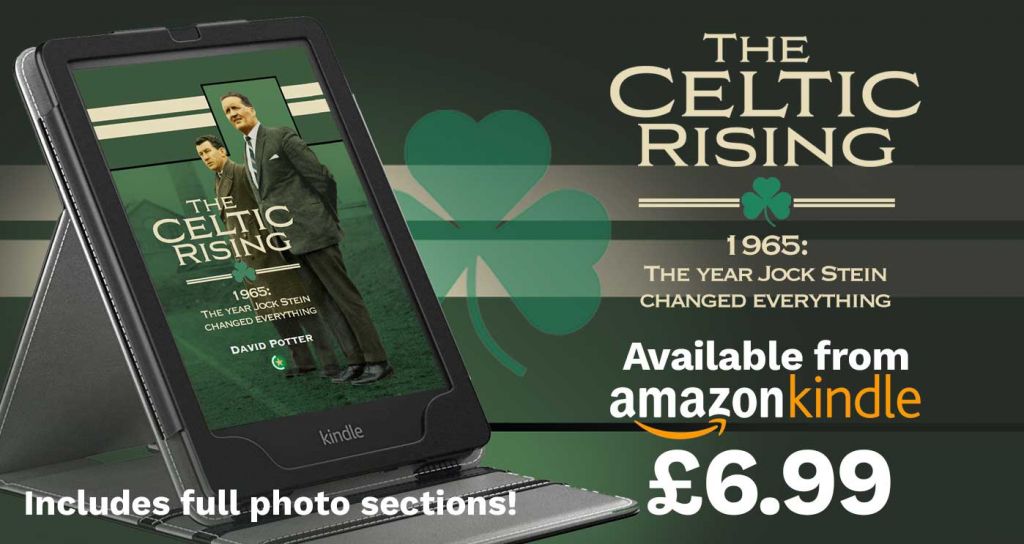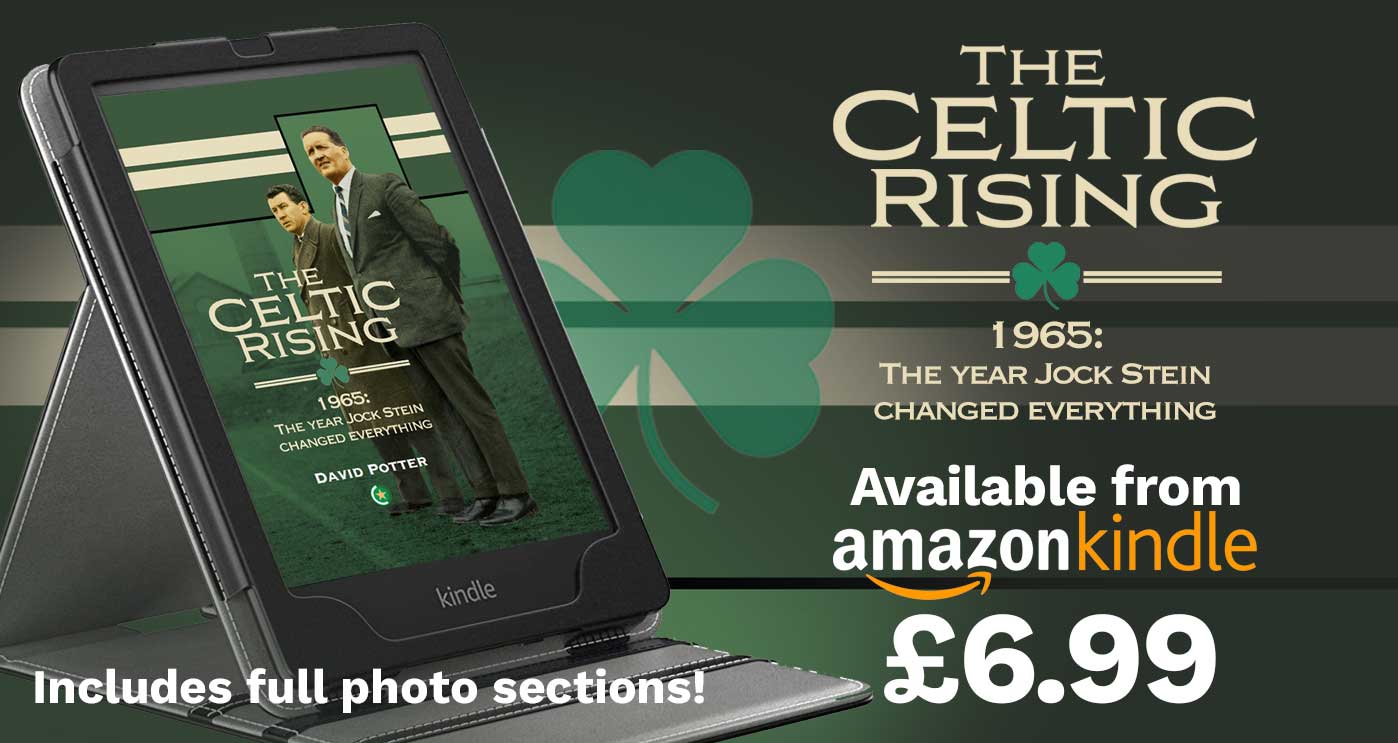 SATURDAY 11 MARCH 1893 – Celtic lose in the Scottish Cup final 1-2 to Queen's Park at Ibrox. Willie Maley is taken off injured after a kick in the face and he loses a tooth in the process, and Jimmy Blessington scores Celtic's consolation goal. There are no goal nets in 1893 and one of the Queen's Park goals seems to have been on the wrong side of the post, but the Queen's Park players say "It's a goal, Mr.Harrison!" The referee, Mr.Harrison of Kilmarnock, clearly believing that Queen's Park players, being amateurs, would not tell lies, awards the goal. It will be a long time before Celtic fans forgive Queen's Park for this.
SATURDAY 11 MARCH 1922 – It may be that Maley has made the right decision to drop Tommy McInally who is being blamed for the Scottish Cup exit a fortnight ago. Today at Celtic Park before a diminished Celtic support of about 6,000 the team buckle down against a team of Kilmarnock "spoilers" and consolidate their position at the top of the League with a goal from Joe Cassidy.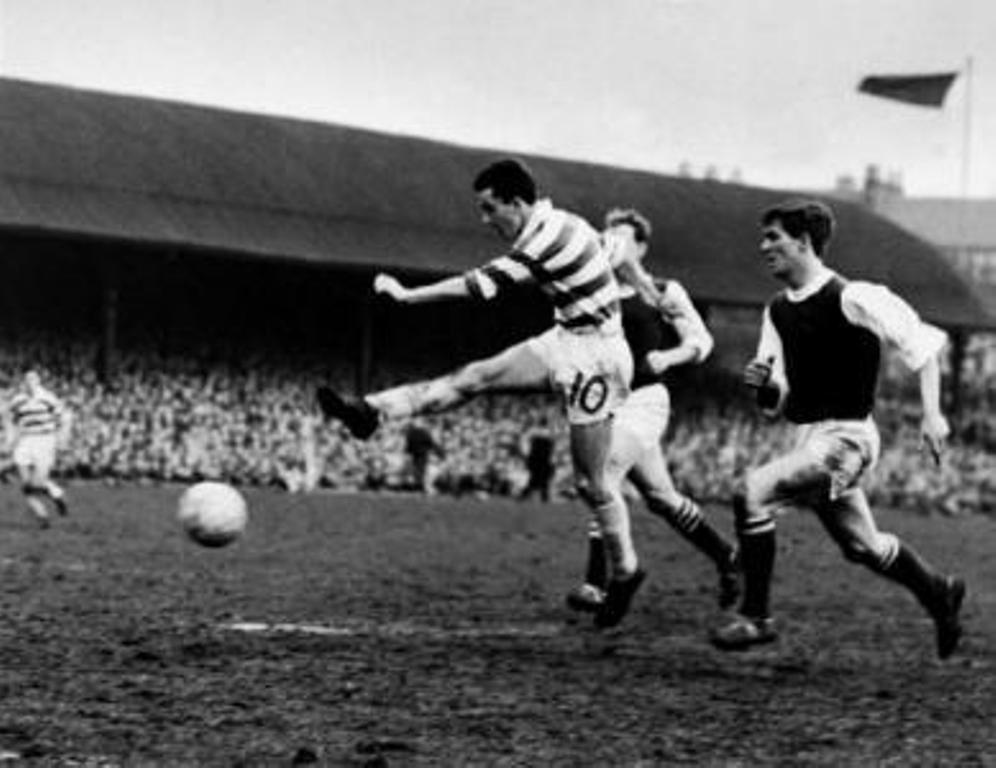 SATURDAY 11 MARCH 1961 – It looks as if all is lost. Celtic are heading out of the Scottish Cup to Hibs at Parkhead as Hibs goalkeeper Ronnie Simpson and ex-Rangers defender Sammy Baird are confidently dealing with everything that Celtic can throw at them, when with only minutes remaining, Steve Chalmers pops up to score and to send all Parkhead mad with joy.
SATURDAY 11 MARCH 1972 – A 1-1 draw at Pittodrie today is tantamount to a victory for Celtic are 5 points ahead of Aberdeen (Rangers are nowhere) with a game in hand with only 8 games left to play. Bobby Lennox scores for Celtic late in the second half and that looks good enough to win the game, but Joe Harper equalises with time running out. This was the season in which, about a month ago, Aberdeen had sold their star player Martin Buchan to Manchester United in a move that was freely compared to Winston Churchill selling the Spitfires the day before the Battle of Britain!
SUNDAY 11 MARCH 2001 – Celtic take another step towards the treble when Henrik Larsson scores the only goal of the game against Hearts at Parkhead in front of 34,529 fans. This is in the quarter-final of the Scottish Cup, and even more good news comes Celtic's way that Sunday night when Dundee United beat Rangers 1-0 at Tannadice, the goal coming from ex-Celt David Hannah.
11th March 2001, Celtic 1:0 Hearts.

Larsson heads Celtic into the semi-finals of the Scottish Cup. pic.twitter.com/bBKcyuzKLv

— Li'l Ze (@LilZe_7) March 11, 2023
David Potter
11th March 1967, Celtic beat Queens Park 5:3 in the quarters of the Scottish Cup.

Sean Connery in his Celtic supporting phase.https://t.co/VphODgE7uf pic.twitter.com/GYG9D12SNF

— Li'l Ze (@LilZe_7) March 11, 2023
11th March 1989, Hearts 0:1 Celtic.

Mark McGhee. pic.twitter.com/sSxP1gCGBR

— Li'l Ze (@LilZe_7) March 11, 2023
11th March 2000, Celtic 4:1 St Johnstone.

Burchill(2) and Viduka(2). @Burchyboy27 pic.twitter.com/zQKMDrNQ1c

— Li'l Ze (@LilZe_7) March 11, 2023
11th March 2004, Celtic beat Barcelona 1:0.

Thommo with the goal that would fire Celtic into the Uefa Cup quarter-finals. @Alantommo8 pic.twitter.com/3Vj7vAeSzG

— Li'l Ze (@LilZe_7) March 11, 2023
11th March 2012, Dundee Utd 0:4 Celtic.

Ledley, Samaras, Stokes and Broony. @joe16led @ScottBrown8 pic.twitter.com/s0efDBOVyk

— Li'l Ze (@LilZe_7) March 11, 2023
5 years ago today, Celtic come from behind twice to win 3:2 at Ibrox.

Rogic, Dembele and Edouard. @Tom_Rogic @MDembele_10 @Oedouard22 pic.twitter.com/VjIUo6K9sB

— Li'l Ze (@LilZe_7) March 11, 2023
Alternative commentary.🐸

No more needs to be said. pic.twitter.com/0eDFkRKrap

— Li'l Ze (@LilZe_7) March 11, 2023
Matthew Marr's debut Celtic book – 'The BOULD BHOYS – Glory to their name' comes out on to Friday 24 March. Thanks to everyone who has ordered since we announced the book on Monday evening via an interview with the author. Please note that all pre-ordered books will be personally signed by Matthew Marr and you can order below if you'd like a signed copy posted out to you 24 March.