Celtic Historian David Potter each morning on The Celtic Star looks back at key Celtic events and matches on this day starting on 15th April 1911. David's latest bestseller The Celtic Rising ~ 1965: The Year Jock Stein Changed Everything is available now in print on Celtic Star Books, and also on Amazon kindle, links below…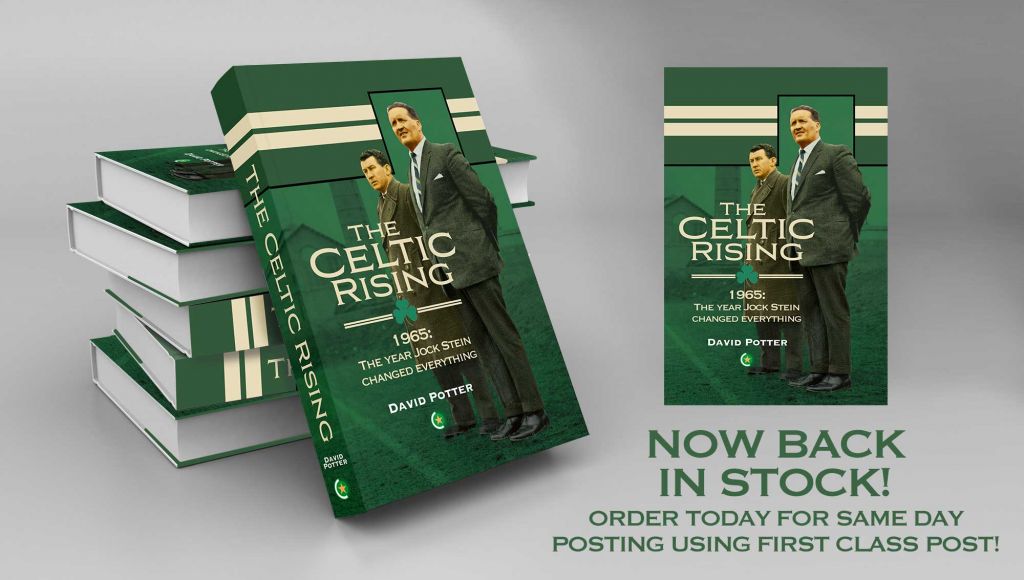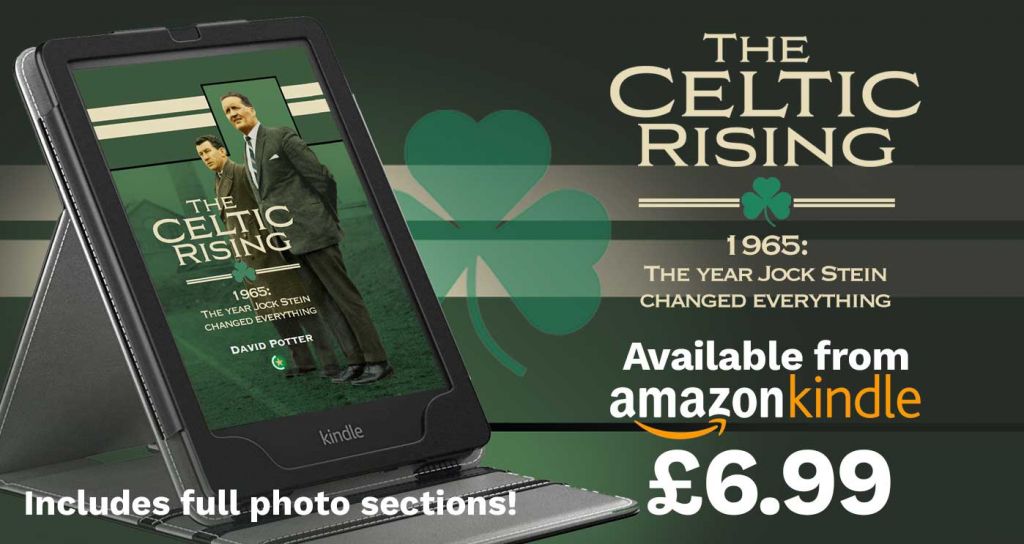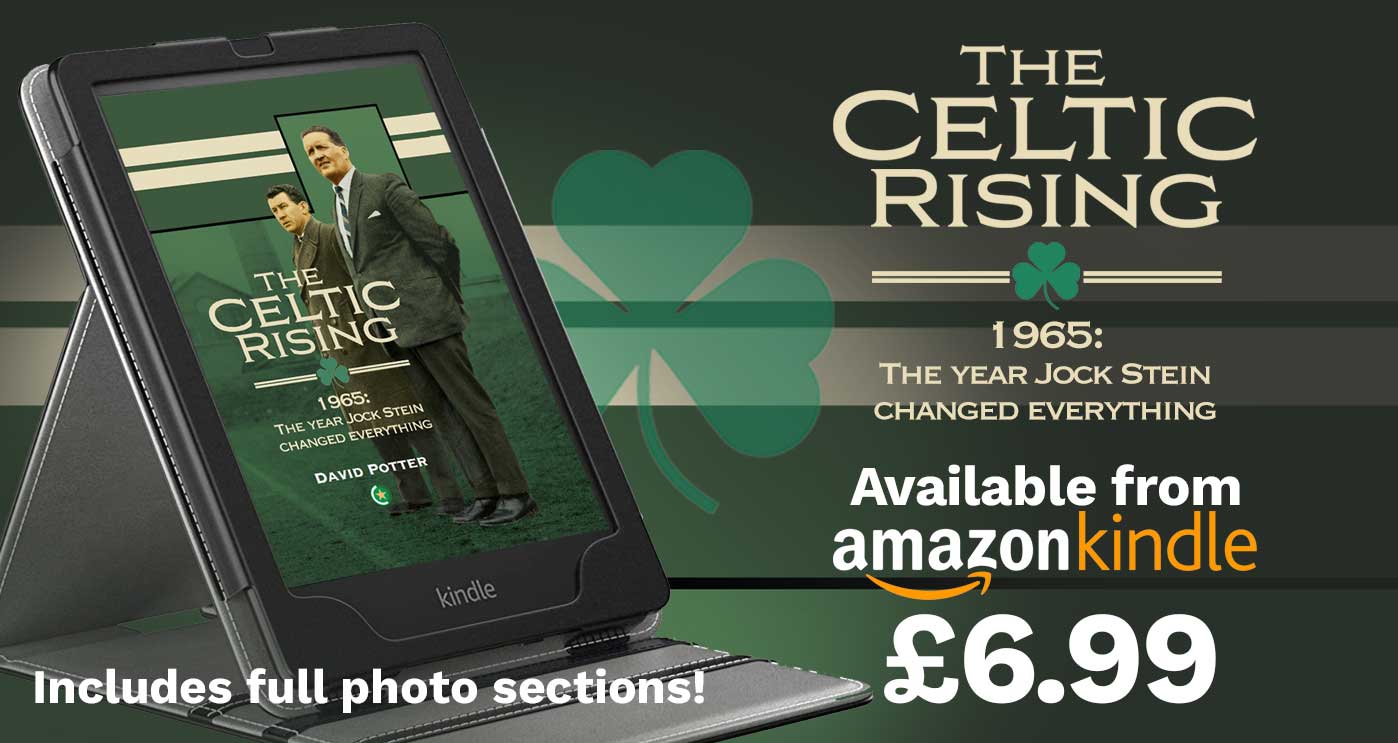 SATURDAY 15th APRIL 1911 – Celtic are generally agreed to be on the slide in 1911 having lost the League Championship to Rangers, but today they won the Scottish Cup for the 7th time in a replayed Cup final at Ibrox by beating Hamilton Academical 2-0. The goals are scored by two men from Croy – Jimmy Quinn and Tommy McAteer. Another Crojan is playing as well – young Andy McAtee.
WEDNESDAY 15th APRIL 1931 – Following a tense draw on Saturday, 98,579 are at Hampden this Wednesday evening to see Celtic beat Motherwell 4-2 with two goals each from Jimmy McGrory and Bertie Thomson. This is the 13th time that Celtic have won the Scottish Cup, and a celebration is held at Willie Maley's "The Bank" restaurant after the game.
15th April 1931, Celtic win the Scottish Cup after a 4:2 replay win over Motherwell. pic.twitter.com/Eb372sK7uz

— Li'l Ze (@LilZe_7) April 14, 2023
SATURDAY 15th APRIL 1933 – In a dull game on a dull day at Hampden, Celtic lift the Scottish Cup for the 14th time with a 1-0 win over Motherwell. The only goal of the game comes from Jimmy McGrory, and it was a simple tap-in from a Bertie Thomson cross which deflected off two Motherwell defenders. It was dubbed "McGrory's saftest o' the familie" after the popular Harry Lauder music hall song of the time.
90 years ago today, Celtic win the Scottish Cup beating Motherwell 1:0 thanks to a Jimmy McGrory winner.https://t.co/BQSD9ZsJPc pic.twitter.com/cHa4xz66dI

— Li'l Ze (@LilZe_7) April 14, 2023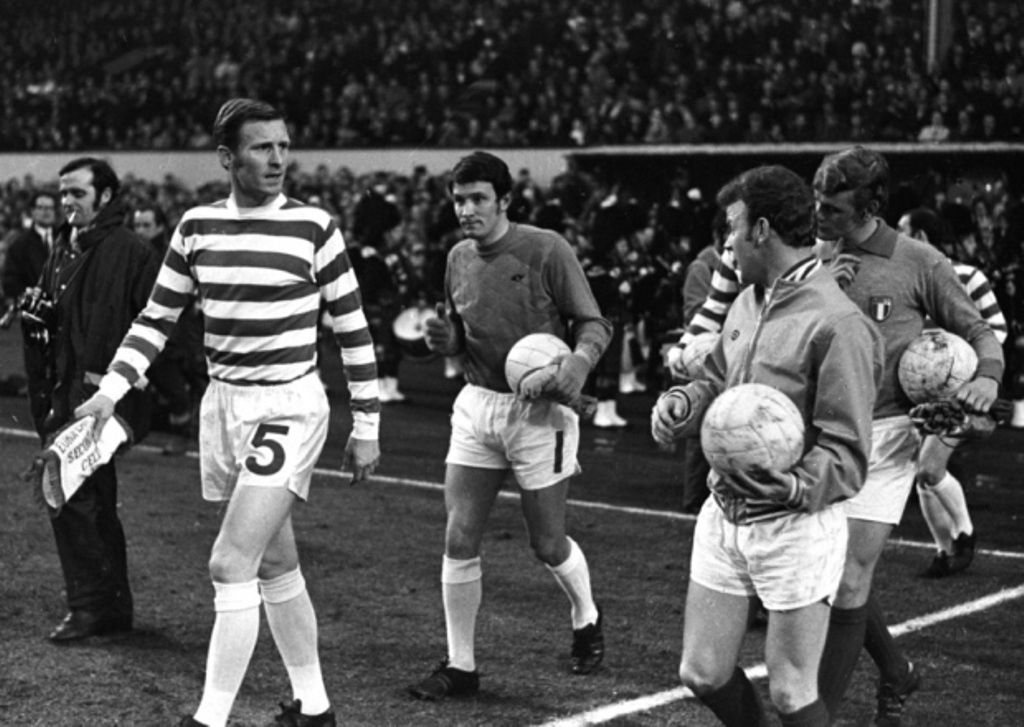 The Battle of Britain 1970 🏴󠁧󠁢󠁥󠁮󠁧󠁿🏴󠁧󠁢󠁳󠁣󠁴󠁿🏆

WATCH the highlights 👉https://t.co/pWDnnsPrS5 📺 pic.twitter.com/HndKVE7yZC

— TheHex (@The_Hex_Blog) April 14, 2023
WEDNESDAY 15th APRIL 1970 – 136,505 (a European record) are at Hampden to see Celtic beat Leeds United 2-1 (3-1 on aggregate) in the European Cup semi-final. Billy Bremner scores first for Leeds, but then Celtic score twice in the first ten minutes of the second-half with a glancing header from John Hughes and a pile driver from Bobby Murdoch. It is one of Celtic's best and most famous performances of the Stein era.
15th April 1970, Celtic beat Leeds 2:1 (3:1 aggregate) infront of a record crowd at Hampden.

European Cup Semi-Final 2nd leg.

Hughes and Murdoch with the goals. pic.twitter.com/Aghv8bWtin

— Li'l Ze (@LilZe_7) April 14, 2023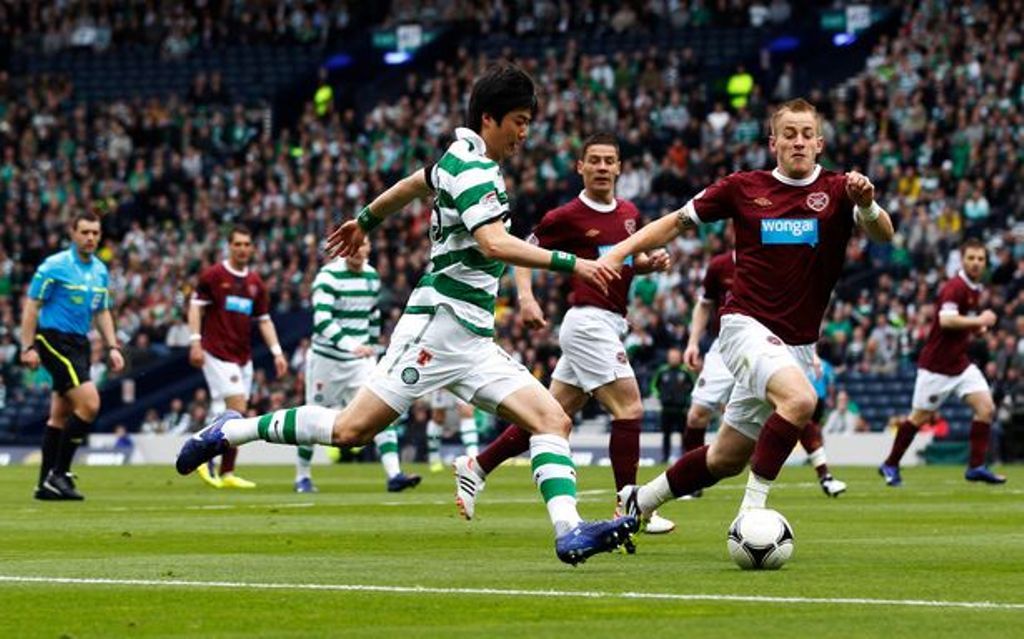 SUNDAY 15th APRIL 2012 – Celtic exit the Scottish Cup at the semi-final stage in controversial circumstances after Hearts are awarded an injury time penalty when the ball clearly struck Joe Ledley rather than anything else. Then after Hearts score the penalty a similar thing happens at the other end, and no penalty is awarded! A few minutes earlier Gary Hooper had headed an equalizer for Celtic, and Celtic have every right to feel robbed. 36,609 are at this game at Hampden.
David Potter
15th April 1916, Celtic play 2 league games on the same day and win both clinching the title.

First beating Raith Rovers 6:0, then beating Motherwell away 3:1. @CelticStarMag @TheCelticWiki https://t.co/r77nPc0Qyo https://t.co/mc6vbAg7Glhttps://t.co/vLhBJXNcQa pic.twitter.com/z9rSuYCKps

— Li'l Ze (@LilZe_7) April 14, 2023
15th April 1947, Celtic travel to Belfast for a 4:4 friendly draw with Belfast Celtic.https://t.co/ahAiU7RunR pic.twitter.com/AgfLleu9vr

— Li'l Ze (@LilZe_7) April 14, 2023
15th April 1964, Celtic beat MTK Budapest 3:0 in the first leg of the European Cup Winners Cup semi-final.

Jinky and a double from Stevie Chalmers. pic.twitter.com/M4E2LCpcbX

— Li'l Ze (@LilZe_7) April 14, 2023
⏪ #OnThisDay in 1967, Scotland beat England 3-2 at Wembley.

The match is also remembered for this magic moment from Jim Baxter ✨ pic.twitter.com/q0y2wDAlyr

— Scotland National Team (@ScotlandNT) April 15, 2023
15th April 1972, Celtic beat East Fife 3:0 to win the title for 7 In A Row. pic.twitter.com/lsHg4OLbni

— Li'l Ze (@LilZe_7) April 14, 2023
15th April 1997, Celtic beat Man Utd 2:1 in Brian McClair's testimonial. @BrianMcClair13

Chris Hay double. pic.twitter.com/nr2wrWB3Vp

— Li'l Ze (@LilZe_7) April 14, 2023
15th April 2000, Celtic 2:2 Dundee.

Mahe and Burchill. @Burchyboy27 pic.twitter.com/NYuSoVF6W0

— Li'l Ze (@LilZe_7) April 14, 2023
15th April 2001, Celtic beat Dundee Utd 3:1 in the Scottish Cup semi.

Larsson(2) and McNamara. @Jackie_Mc4

Henke's diving header still one of my favourite goals, unbelievable. Great work from @chris_sutton73 also. pic.twitter.com/3lM5vrRwMW

— Li'l Ze (@LilZe_7) April 14, 2023
Tramp players and fans celebrating being drawn against us.

Rodgers "Be careful what you wish for." pic.twitter.com/p3Hav6Ruty

— Li'l Ze (@LilZe_7) April 14, 2023
15th April 2015, Celtic 4:1 Kilmarnock.

Commons and Griffiths(3). pic.twitter.com/pAQdwm8Mua

— Li'l Ze (@LilZe_7) April 14, 2023
5 years ago today, Celtic skelp Rangers 4:0 in the Scottish Cup Semi-Final.

Rogic, McGregor, Dembele and Ntcham. @Tom_Rogic @MDembele_10 @OlivierNtcham pic.twitter.com/5D2CQJHYGX

— Li'l Ze (@LilZe_7) April 14, 2023