Celtic Historian David Potter each morning on The Celtic Star looks back at key Celtic events and matches on this day starting on 15th December 1928. David's latest bestseller The Celtic Rising ~ 1965: The Year Jock Stein Changed Everything SOLD OUT on Celtic Star Books but the good news is that it is now back in stock! You can place an order here and we'll post same day via first class post. The Celtic Rising is also now available on Amazon Kindle, link below.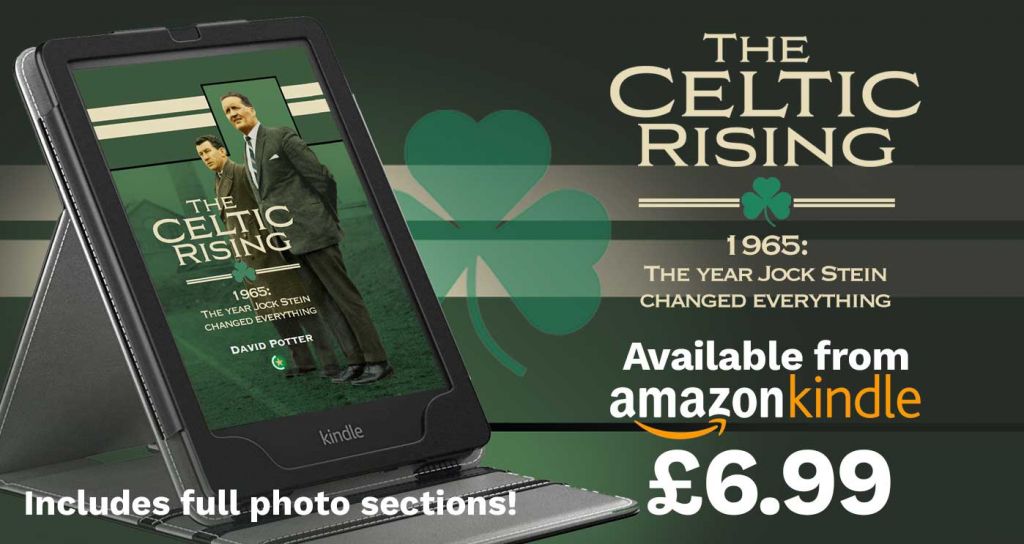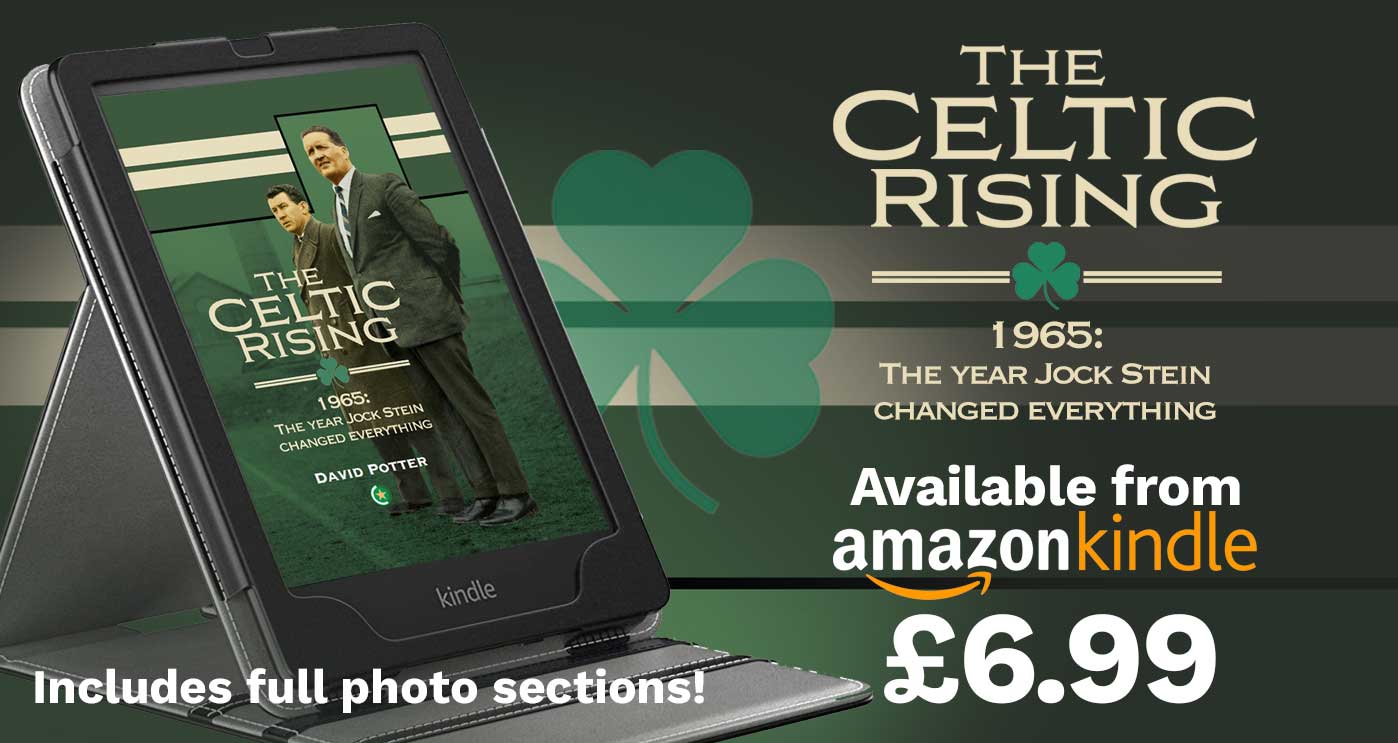 SATURDAY 15 DECEMBER 1928 – Celtic have now probably squandered all chances of another League Championship with some poor results, notably a real shocker last week at Brockville, Falkirk where they lost 0-3, but today, at Parkhead Celtic beat Hearts 1-0 with a Paddy Connolly goal.
SATURDAY 15 DECEMBER 1956 – In one of the foulest days that one could imagine for football, only 11,000 turn up at Celtic Park to see Celtic beat Dunfermline 3-1 with goals from Johnny Higgins, Neil Mochan and Willie Fernie. It was a wonder that the game started at all in such conditions, and by the second half (Celtic did not have floodlights until 1959) visibility was very poor indeed.
SATURDAY 15 DECEMBER 1973 – A truly dreadful day as Celtic lose the League Cup final to Dundee at Hampden. The weather is dire, the pitch is barely playable, and the game has to kick-off at 1.30 pm so as to guarantee a finish in daylight because of power restrictions brought about by the miners' work-to-rule. It would have been better if referee RH Davidson had postponed the game until nicer weather in the spring, but the game goes ahead and Celtic lose 0-1 to a Dundee side containing Tommy Gemmell. Celtic are denied a penalty in the last minute when Jimmy Johnstone is barged off the ball, and the Celtic support in the paltry crowd of 27,794 are reduced to hurling abuse at erstwhile favourite Tommy Gemmell. Celtic have now lost four League Cup finals in a row, and this is very definitely a game to forget.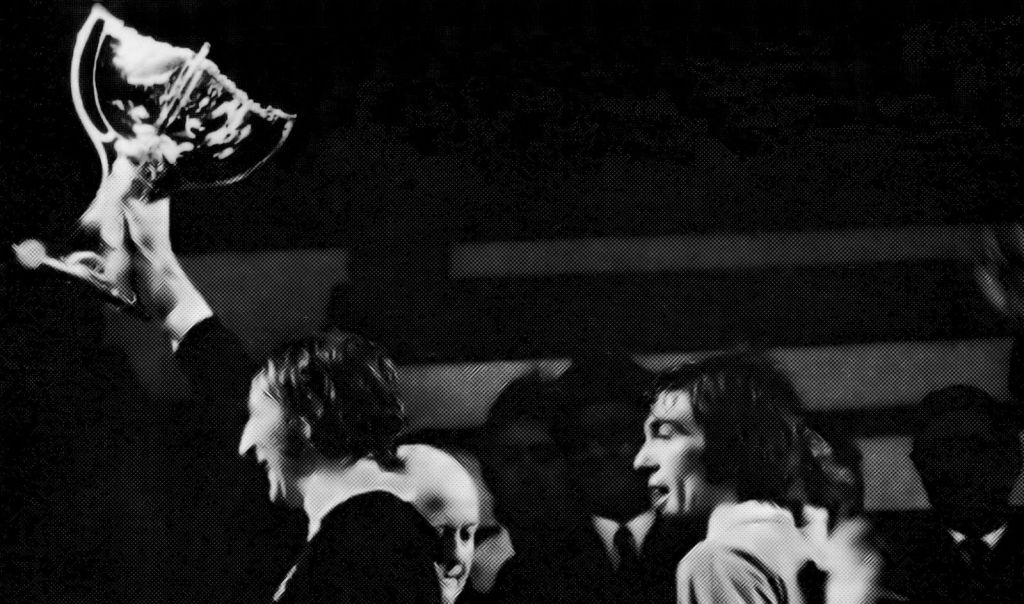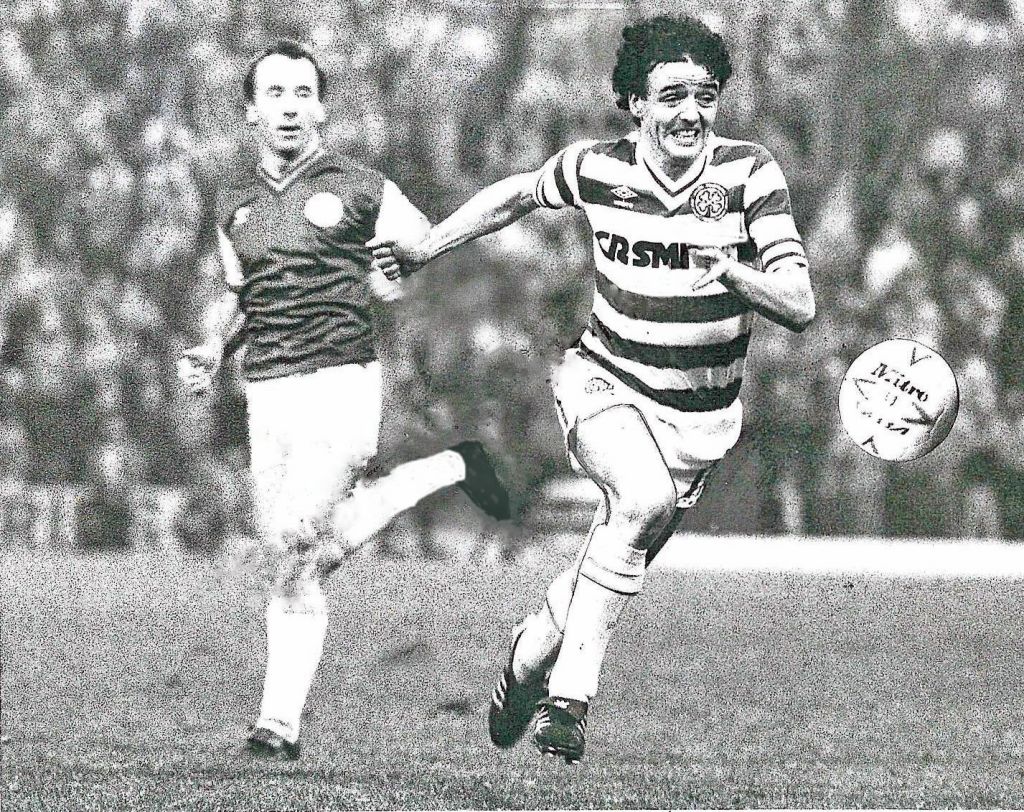 SATURDAY 15 DECEMBER 1984 – Celtic are now in a bad way. Following their defeat at Pittodrie last week, then their trip to Old Trafford to lose to Rapid Vienna who can only be described as "cheats", they travel to Easter Road today where in a dire game of football, they scrape a 1-0 victory with a goal scored by Mo Johnston. But the team and the supporters are hurting.
15th December 1984, Hibs 0:1 Celtic.

Judas. pic.twitter.com/DoQN5iq3Ty

— Li'l Ze (@LilZe_7) December 15, 2022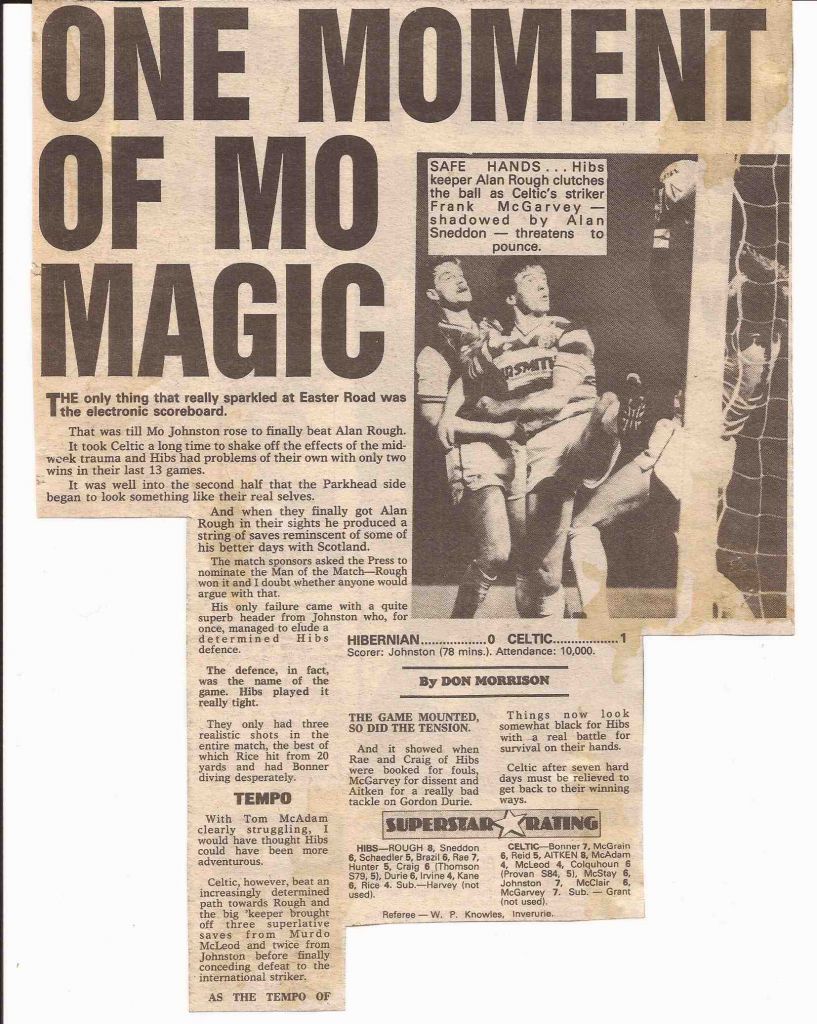 WEDNESDAY 15 DECEMBER 2021 – Tony Ralston heads home a winner in the 96th minute at Dingwall to beat Ross County in a thrilling encounter, and to send Celtic's fans home happy. Earlier, Liel Abada had put Celtic ahead, but Ross County had equalised. Celtic are still behind in the League race, but as a commentator tellingly put it, "these moments make Champions".
A year ago today, Ross County 1:2 Celtic.

Abada then a vital last minute winner from Ralston. @anthonyralston8

Massive result. pic.twitter.com/4MJ5nxYKef

— Li'l Ze (@LilZe_7) December 15, 2022
David Potter
15th December 2001, Celtic 3:1 Dundee.

Sutton, Larsson and Hartson. @chris_sutton73 @JohnHartson10 pic.twitter.com/TfmsPNGtEG

— Li'l Ze (@LilZe_7) December 15, 2022
20 years ago today, Kilmarnock 1:1 Celtic.

Joos. pic.twitter.com/reziP4d190

— Li'l Ze (@LilZe_7) December 15, 2022
15th December 2011, Udinese 1:1 Celtic.

Hooper. @HOOP588 pic.twitter.com/2RhYN9Ddxu

— Li'l Ze (@LilZe_7) December 15, 2022
15th December 2019, Celtic 2:0 Hibs.

Frimpong and Edouard. @JeremieFrimpong @Oedouard22 pic.twitter.com/42KhWDP1rq

— Li'l Ze (@LilZe_7) December 15, 2022
10 years ago today, Celtic 2:0 St Mirren.

Wanyama and Hooper. @VictorWanyama @HOOP588 pic.twitter.com/UBTDq2mbVH

— Li'l Ze (@LilZe_7) December 15, 2022