The late, great Celtic Historian David Potter's Celtic Diary

looks back at key Celtic events and matches on this day starting on 15th November 1902.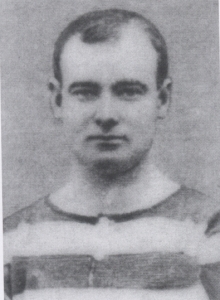 SATURDAY 15 NOVEMBER 1902 – It is not really a great season for Celtic, but there are nevertheless some good players at Celtic Park. Today for example in a 4-2 win over Partick Thistle, young Jimmy Quinn scores twice, Peter Somers once and Paddy (who has the unlikely nickname of "Larky") Murray once.
SATURDAY 15 NOVEMBER 1947 – "Firhill for thrills" is a phrase much used in Glasgow, and today it lived up to this tag with a fine eight goal thriller in which Celtic come off best with a 5-3 victory in spite of being 0-2 down and later 1-3 down.
It is the sort of performance that has Celtic fans asking why they can't see more of this every week. Two goals are scored by Tommy McDonald (who had one of his rare good days) and one each from Tommy Bogan, Willie Corbett and Jimmy Walsh. Such is the enthusiasm for football in those immediate post-war days that the gates have to be closed with 32,000 inside the ground.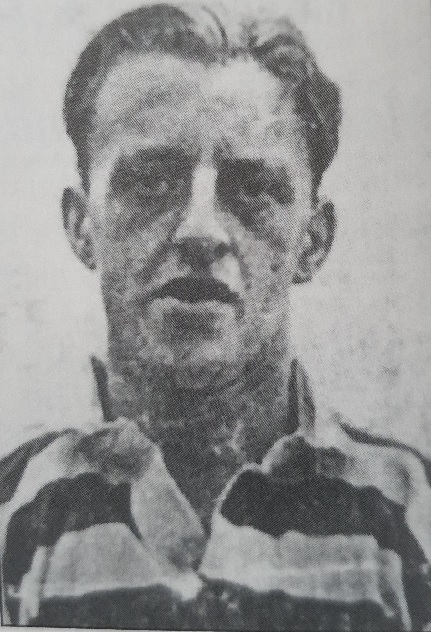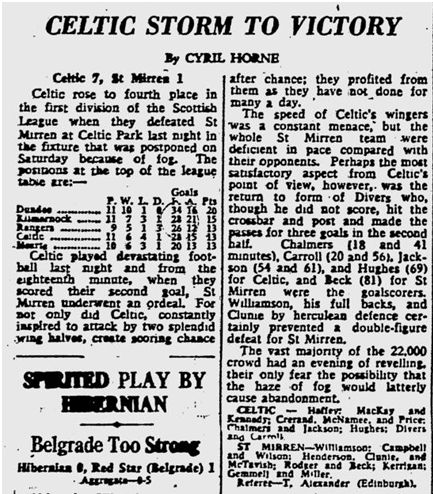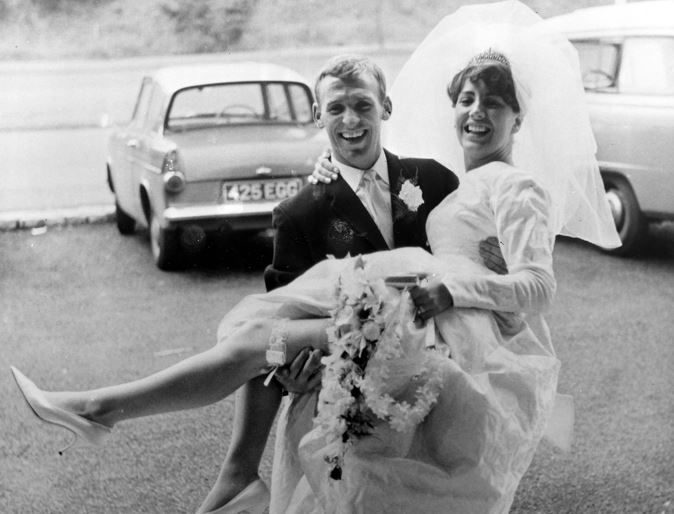 WEDNESDAY 15 NOVEMBER 1961 – Playing the football of which they are capable, the young Celtic side beat St.Mirren 7-1 before an appreciative audience of 22,000 at Celtic Park. John Hughes scores one goal, and the other six goals are scored by three players who all bad two each – Stevie Chalmers, Bobby Carroll and Mike Jackson, but the man who is making at all happen is brilliant right-half Pat Crerand whose ball distribution and passing ability are first rate.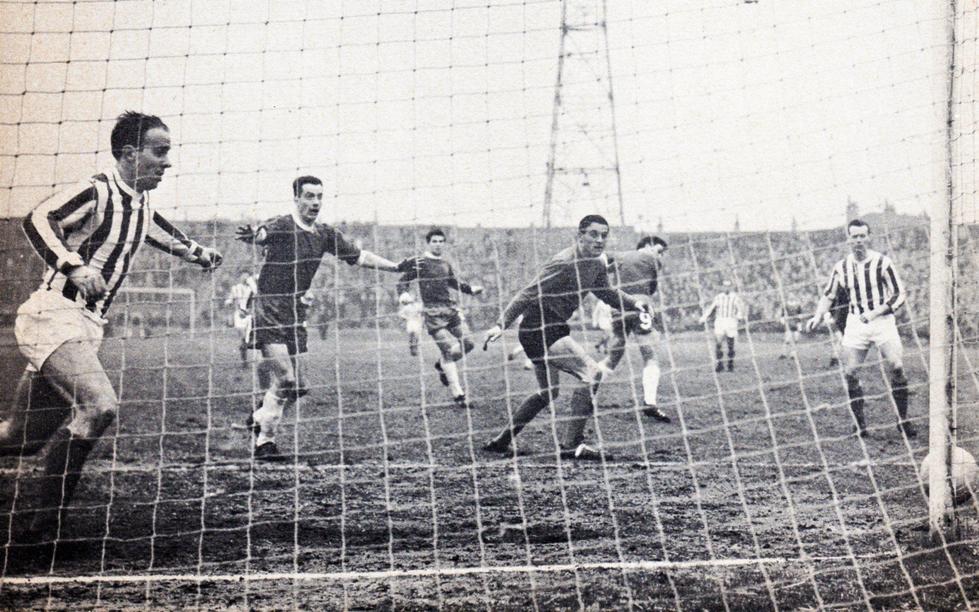 WEDNESDAY 15 NOVEMBER 1967 – Celtic continue their recuperation (although the repercussions continue) from their South American misadventure by beating Kilmarnock 3-0 tonight at Celtic Park. Bertie Auld, John Hughes and Stevie Chalmers score the goal in a game in which they had to fight very hard and to show some patience especially after Chalmers scores another goal after referee Mr Kelly declines to play the advantage rule after a defender has handled.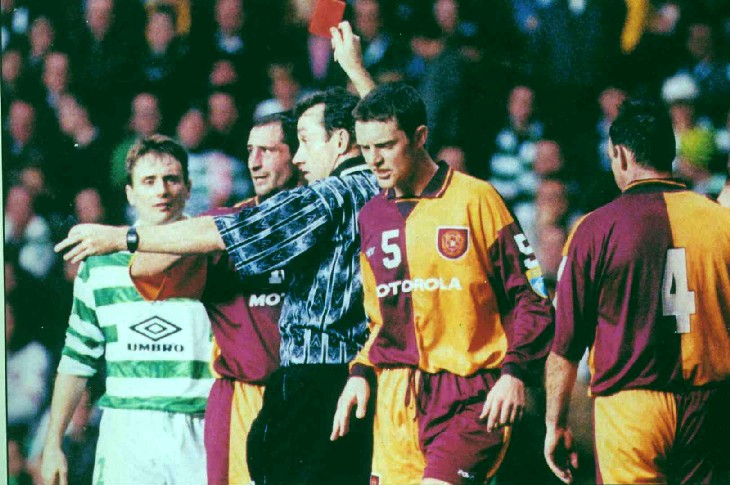 WEDNESDAY 15 NOVEMBER 1997 – It is often said that Celtic cannot handle a defeat by Rangers and that another defeat comes along soon after. Today is a classic example of this with Regi Blinker pressing his own "self destruction" button and getting sent off while Celtic go down 0-2 to Motherwell at Celtic Park.
David Potter
15th November 1980, Airdrie 1:4 Celtic.

Aitken, McGarvey, Nicholas and McAdam. @CharNicholas10 pic.twitter.com/vlYVNBtDna

— Li'l Ze (@LilZe785) November 15, 2023
15th November 1986, Celtic 1:0 Dundee Utd.

Judas. pic.twitter.com/8bGHxGSC3I

— Li'l Ze (@LilZe785) November 15, 2023