Celtic Historian David Potter each morning on The Celtic Star looks back at key Celtic events and matches on this day starting on 16th April 1904. David's latest bestseller The Celtic Rising ~ 1965: The Year Jock Stein Changed Everything is available now in print on Celtic Star Books, and also on Amazon kindle, links below…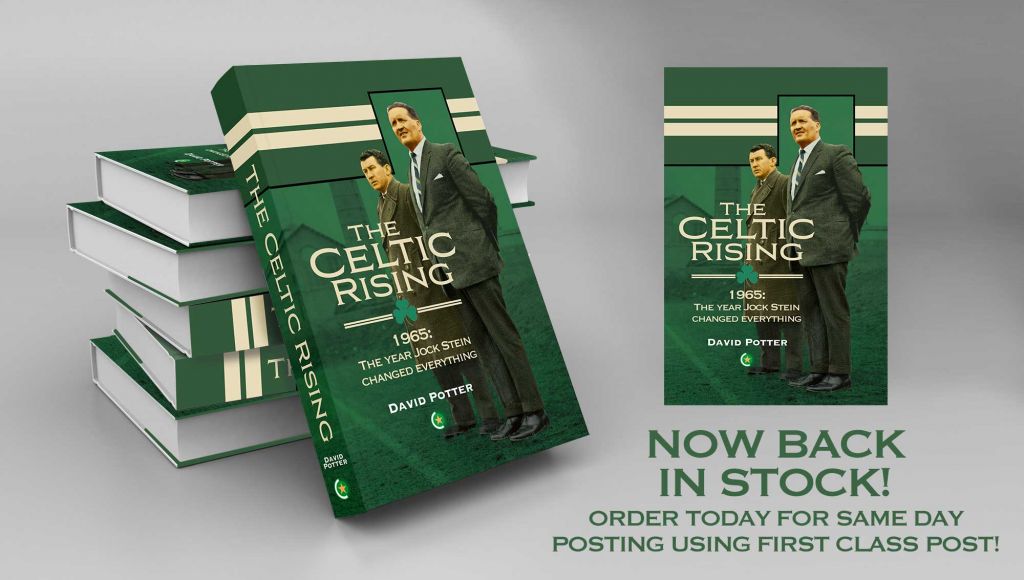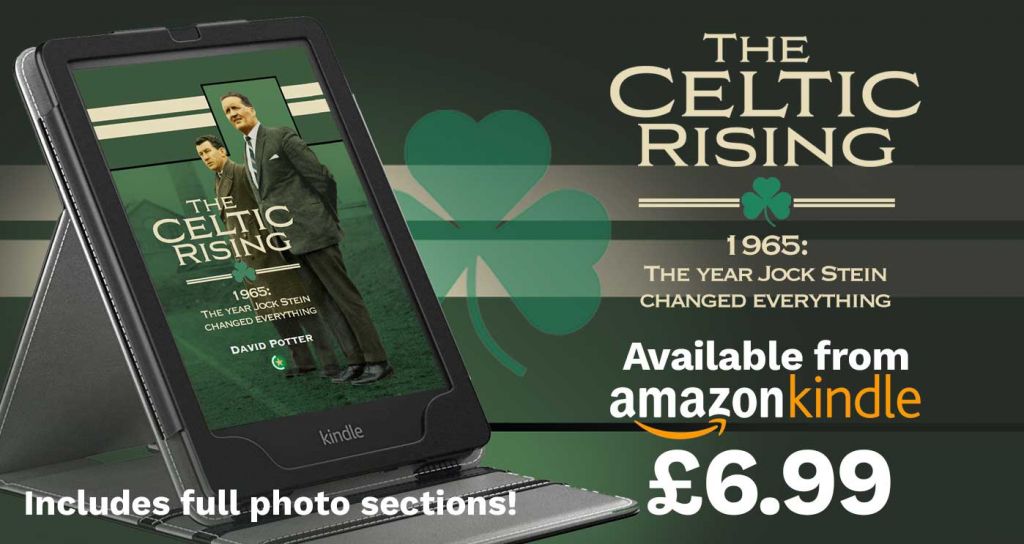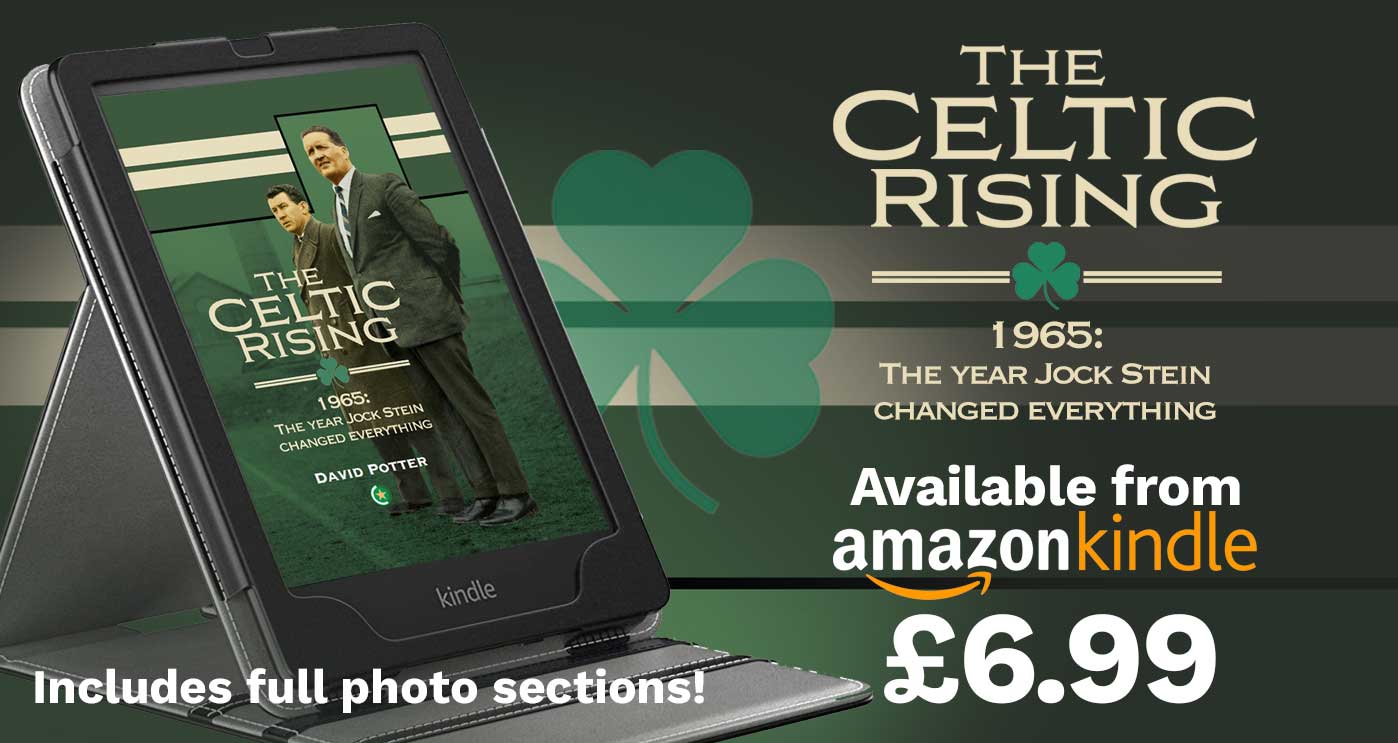 SATURDAY 16th APRIL 1904 – One of Celtic's greatest Scottish Cup finals as Maley's young team, two goals down to Rangers before 65,000 at the new Hampden Park, come roaring back with a hat-trick from Jimmy Quinn – two goals when he charges through himself and another where he scores from a Bobby Muir cross. This is Celtic's fourth Scottish Cup win, and is even to this day known as "the Jimmy Quinn Cup Final", in honour of the "Croy Express".
16th April 1904, Celtic beat Rangers 3:2 in the Scottish Cup final.

'The Jimmy Quinn Final' – Jimmy Quinn scored a hattrick as Celtic come from 2 behind to win the cup.https://t.co/upAz4t0I17 pic.twitter.com/FnrTInwYNH

— Li'l Ze (@LilZe_7) April 15, 2023
THURSDAY 16th APRIL 1914 – Following an insipid performance in the first game, Celtic in an early evening kick-off defeat Hibs 4-1 at Ibrox in the Scottish Cup final replay. Jimmy McColl and Johnny Browning score two goals each, and Celtic are so dominant that Willie Maley is seen to stand up in his seat and gesture to the referee to bring an early halt to proceedings. Celtic's supporters in the 40,000 crowd stage an impressive march back to their own side of the city after the game with songs and banners. With Irish Home Rule very much in the news, there is clearly a political element in all this.
16th March 1914, Celtic beat Hibs 4:1 to win the Scottish Cup.https://t.co/VqcYLxqc8G pic.twitter.com/KxR8crwmyC

— Li'l Ze (@LilZe_7) April 15, 2023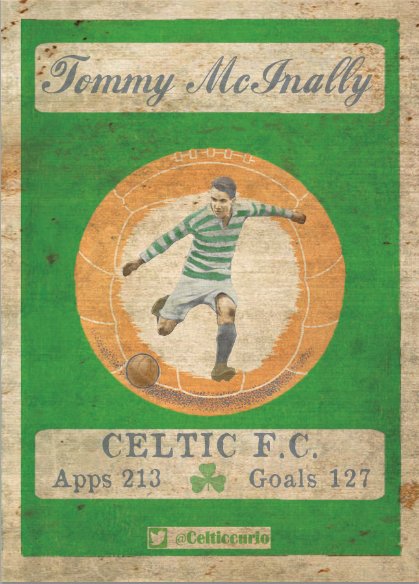 SATURDAY 16th APRIL 1927 – Celtic win the Scottish Cup for the 12th time as they beat Second Division East Fife before 79,500 spectators at Hampden. This is the first-ever Scottish Cup Final to be broadcast on radio, but the star of the show is Tommy McInally who clowns throughout. Celtic's goals come from Paddy Connelly, Adam McLean and an own goal, but the 3-1 scoreline would have been a lot more, had McInally not decided, deliberately, to miss a few chances.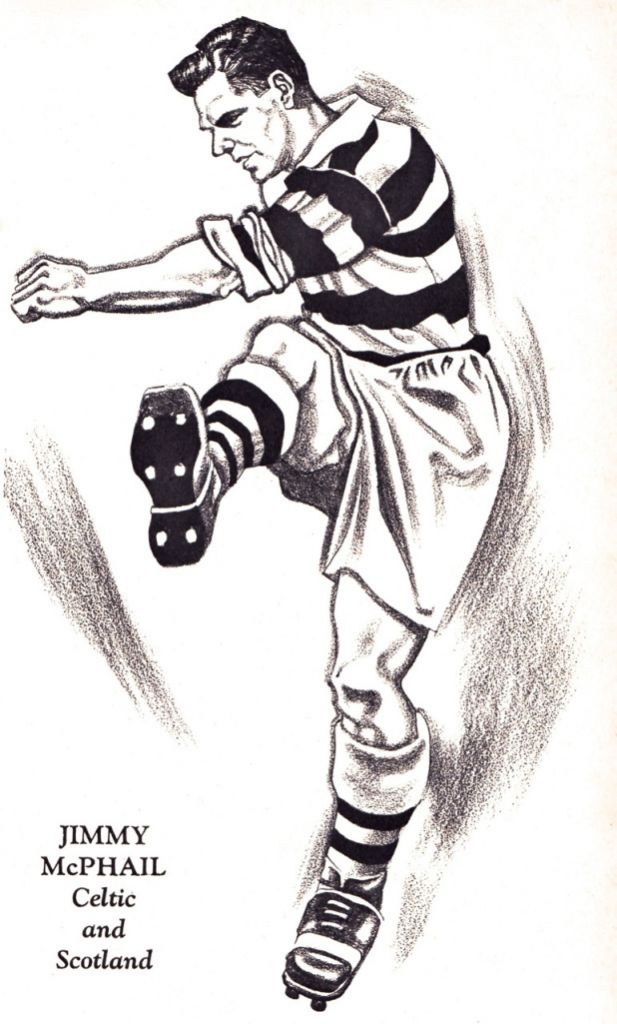 SATURDAY 16th APRIL 1955 – Aberdeen are applauded on to the field at Celtic Park today by a sporting Celtic crowd in honour of their winning of the League championship for the first time. It is indicative of the respect and the good relationship that exists between the fans of the two clubs at this time (so obvious at last year's Scottish Cup final), and, of course, if Aberdeen have won the League, Rangers haven't! Celtic, the runners up, then beat them 2-1 with two good goals from John McPhail.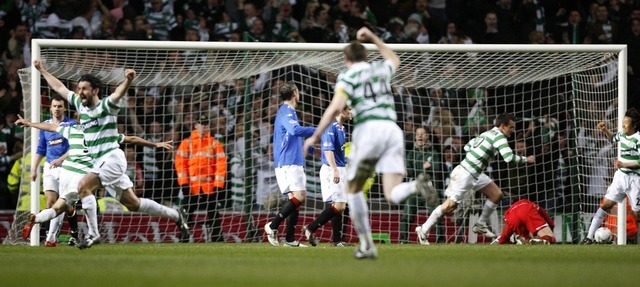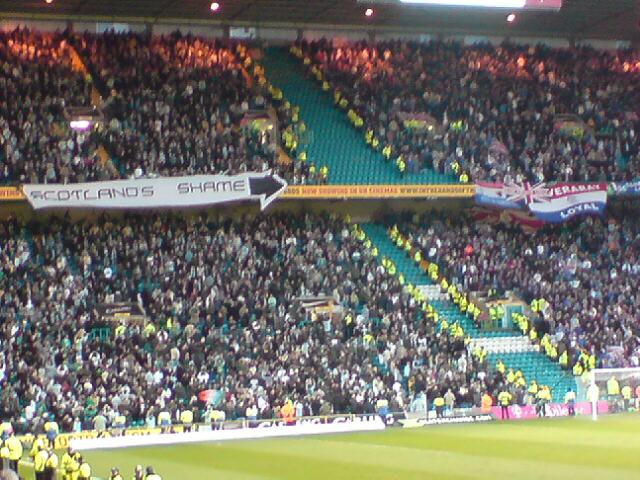 WEDNESDAY 16th APRIL 2008 – In a tremendous night for Celtic which keeps their League title hopes alive, they come back from the dead to beat Rangers at the end with a goal from Jan Vennegoor of Hesselink. Shunsuke Nakamura scores the other goal, but the joy is tempered by the thought that Rangers are still ahead, and that Celtic will probably have to win all five of their remaining games, including another one against Rangers.
15 years ago today, Celtic beat Rangers 2:1 to stay in the title race.

Naka and a last second winner from big Jan. @JanVofH pic.twitter.com/5mRcH60O7u

— Li'l Ze (@LilZe_7) April 15, 2023
David Potter
16th April 1977, Celtic win the title at Easter Road.

Hibs chairman bans all film crews from the game and post-match celebrations. pic.twitter.com/9MxwCKJmeL

— Li'l Ze (@LilZe_7) April 15, 2023
16th April 1989, Celtic beat Hibs 3:1 in Scottish Cup semi-final.

McCarthy, McGhee and Walker3 pic.twitter.com/EvPUHM9ekT

— Li'l Ze (@LilZe_7) April 15, 2023
16th April 2005, Celtic 3:2 Aberdeen.

2 goals down but come back to win through goals from Varga, Hartson and a fantastic winner from Bellamy. @JohnHartson10 pic.twitter.com/uY9M9E2zmG

— Li'l Ze (@LilZe_7) April 15, 2023
16th April 2006, Celtic lift the title after a 1:1 draw with Hibs.

Zurawski equaliser. pic.twitter.com/MvD1mGKWqI

— Li'l Ze (@LilZe_7) April 15, 2023
16th April 2017, Ross County 2:2 Celtic.

Excellent goals from Tierney and Roberts but a terrible penalty decision gives County a draw. @kierantierney1 @patrick7roberts pic.twitter.com/CTDo0SPfwf

— Li'l Ze (@LilZe_7) April 15, 2023