Celtic Historian David Potter each morning on The Celtic Star looks back at key Celtic events and matches on this day starting on 17th April 1909. David's latest bestseller The Celtic Rising ~ 1965: The Year Jock Stein Changed Everything is available now in print on Celtic Star Books, and also on Amazon kindle, links below…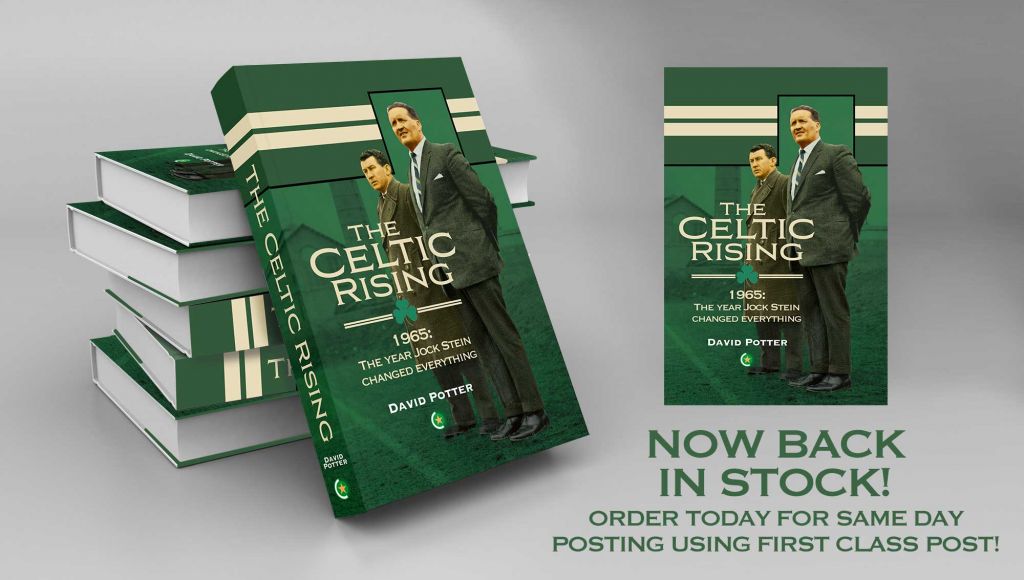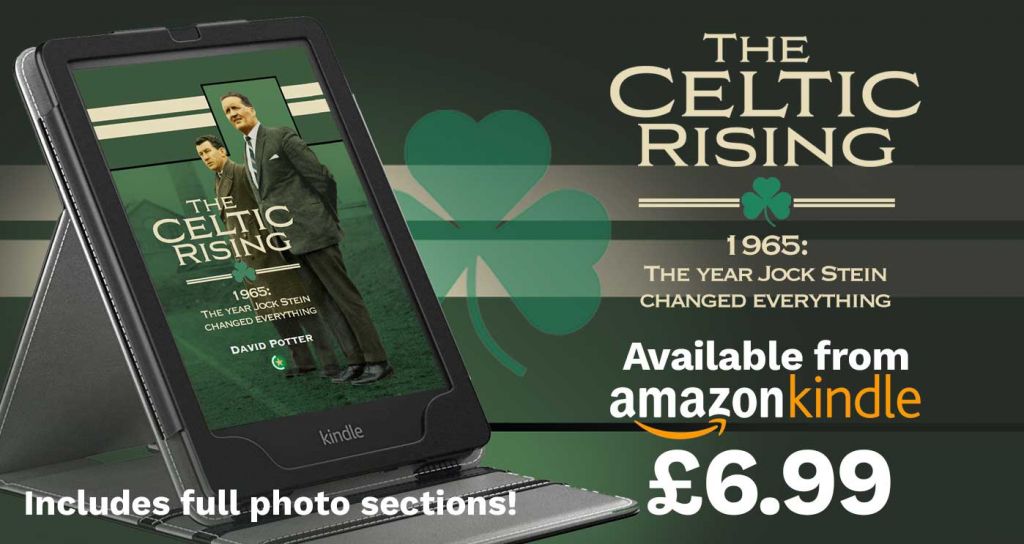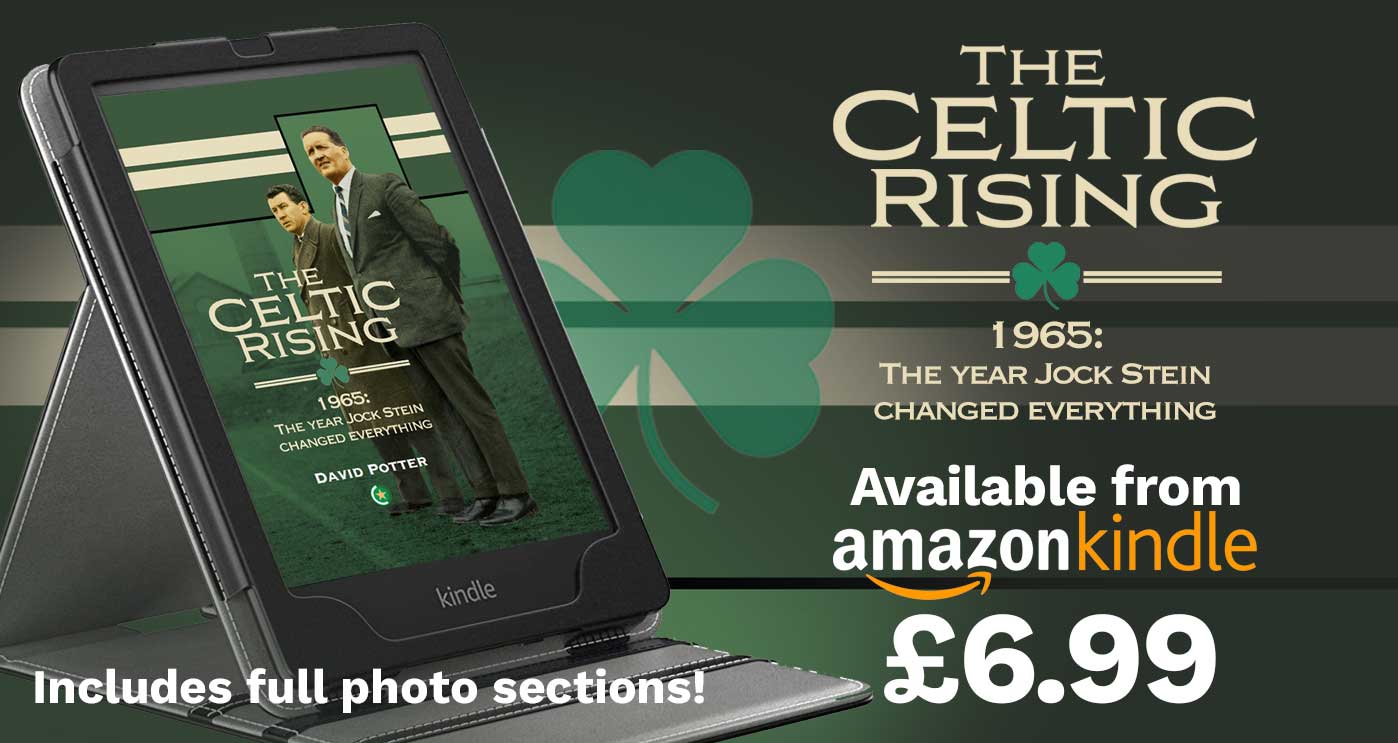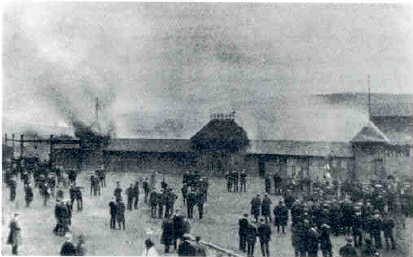 SATURDAY 17th APRIL 1909 – One of Scottish football's saddest days as spectators riot after the Celtic v Rangers Scottish Cup Final replay. The game finishes 1-1 with Jimmy Quinn scoring Celtic's goal. Some fans think that there is to be extra-time. As the authorities dither, mayhem breaks out and Hampden is sacked by the alcohol-fuelled hordes. Contrary, however, to what has been portrayed, this is NOT a sectarian riot. Rather, it is caused by the widespread perception that both teams were "at it" i.e. fixing a game to ensure yet another big gate! Supporters of both teams act in rare accord with each other!
17th April 1909, The first Celtic-Rangers riot?https://t.co/6IoqC056uA pic.twitter.com/J5Bi0n2Ii7

— Li'l Ze (@LilZe_7) April 16, 2023
SATURDAY 17th APRIL 1948 – Celtic save themselves from relegation with a 3-2 win at Dens Park, Dundee before 31,000 fans. The team were at one point 1-2 down, but Jock Weir, who scores a hat-trick that day, saves the day for Celtic. Jimmy McGrory tells us that Dundee were on a huge bonus to beat Celtic. This does not seem likely for there is the common belief that Dundee are by no means enthusiastic about killing a goose that lays a golden egg, an idea that gains ground by the suspicious absence of a key Dundee defender and the ill-disguised Celtic sympathies of several of the Dundee team.
17th April 1948, Celtic win 3:2 away to Dundee.

A Jock Weir hattrick ensures Celtic are not relegated.🙃https://t.co/rW8zkmGNnmhttps://t.co/g5bU3iKcGF pic.twitter.com/Iltp6rRdGf

— Li'l Ze (@LilZe_7) April 16, 2023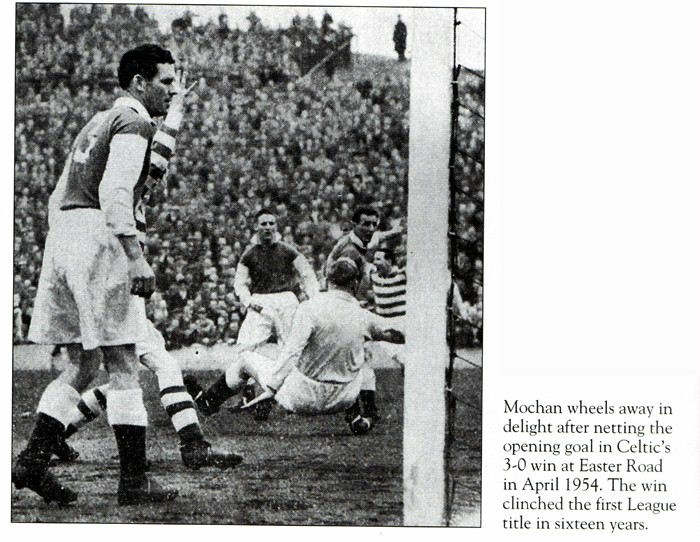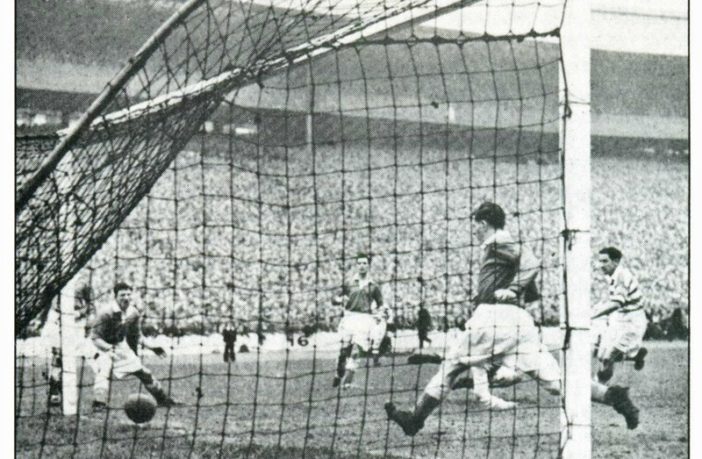 SATURDAY 17th APRIL 1954 – For the first time in sixteen years since before the second world war, Celtic are the League Champions! They achieve this in a fine 3-0 defeat of Hibs at a packed Easter Road with 45,000 at least in the ground and a lot more having climbed the wall. Neil Mochan scores in the first minute, then again at the start of the second half before John Higgins adds a third at the end. It is a great triumph for a team who had seemed to have no hope at the turn of the year and it says a great deal about the resolute captaincy of Jock Stein.
SATURDAY 17th APRIL 1982 – With war now seemingly inevitable in the South Atlantic against Argentina over the Falkland Islands, Celtic who were behind at one point beat Dundee 4-2 at Celtic Park with two goals from George McCluskey, one from Davie Provan and a penalty from Mark Reid. It is a good result in the quest for the League title, and they are given another boost with the news that Aberdeen lost at Morton with "the last kick o' the baw".
17th April 1982, Celtic 4:2 Dundee.

Reid, McCluskey(2) and Provan. @MarkReid61 pic.twitter.com/tXNniBVpvk

— Li'l Ze (@LilZe_7) April 16, 2023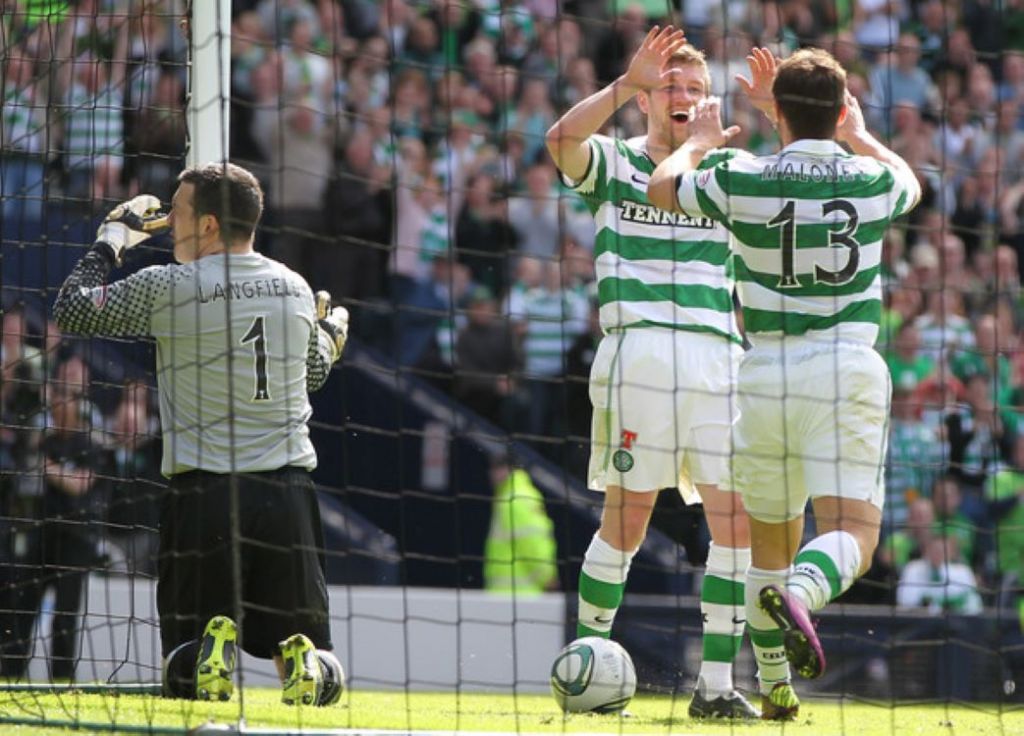 SUNDAY 17th APRIL 2011 – Celtic's good run of form against Aberdeen continues as they beat the Dons 4-0 at Hampden in the Scottish Cup semi-final. This time the Dons hold Celtic until half-time, but Celtic score early in the second half and run out comfortable 4-0 winners. The goals are scored by Charlie Mulgrew, Joe Ledley, Kris Commons (with a penalty) and Shaun Maloney. It will be Celtic's 54th Scottish Cup final.
17th April 2011, Celtic beat Aberdeen 4:1 in the Scottish Cup semi-final.

Mulgrew, Ledley, Commons and Maloney. @charlie_mulgrew @joe16led pic.twitter.com/mBgyaff2m3

— Li'l Ze (@LilZe_7) April 16, 2023
David Potter
17th April 1968, Celtic beat Clyde 8:0 to win the Glasgow Cup.https://t.co/GZxSeDygs4 pic.twitter.com/CkAuGPZXMo

— Li'l Ze (@LilZe_7) April 16, 2023
17th April 1999, Celtic 1:0 Motherwell.

Larsson with the only goal. pic.twitter.com/SSa7Ab2Gq9

— Li'l Ze (@LilZe_7) April 16, 2023
17th April 2010, Celtic 3:2 Hibs.

Keane, Fortuné and Rasmussen. Riordan and Stokes for Hibs. pic.twitter.com/Q6rtvljdqf

— Li'l Ze (@LilZe_7) April 16, 2023