Celtic Historian David Potter each morning on The Celtic Star looks back at key Celtic events and matches on this day starting on 18th April 1908. David's latest bestseller The Celtic Rising ~ 1965: The Year Jock Stein Changed Everything is available now in print on Celtic Star Books, and also on Amazon kindle, links below…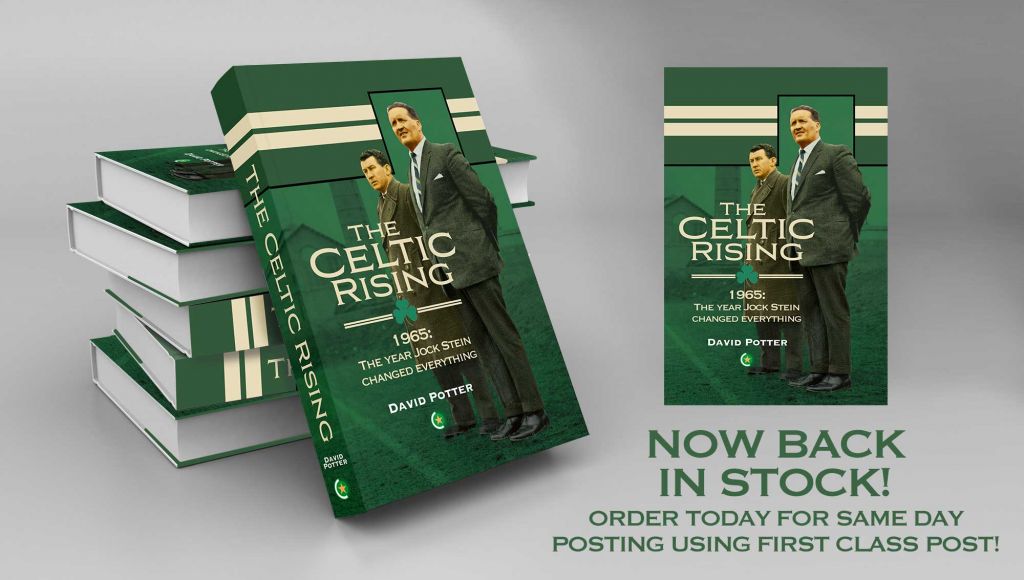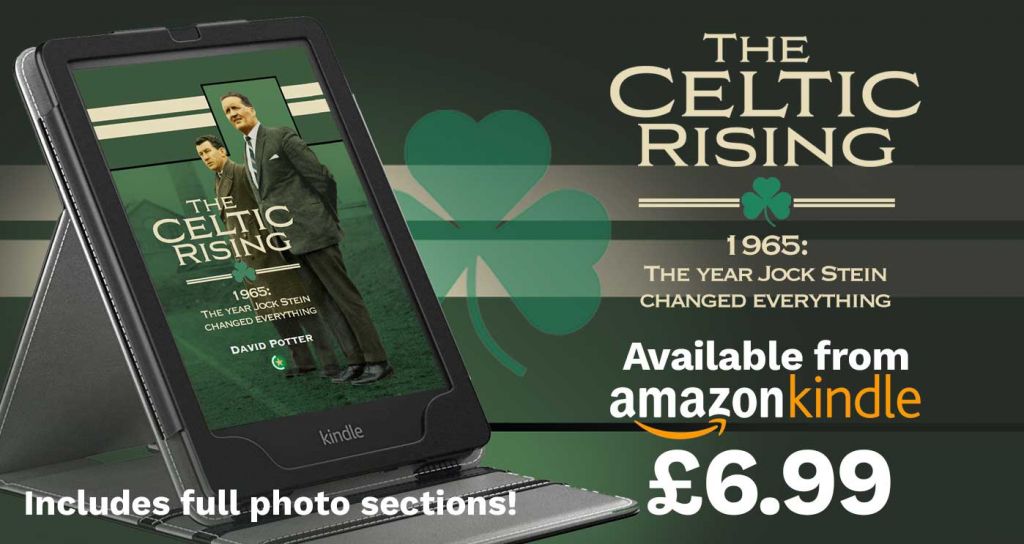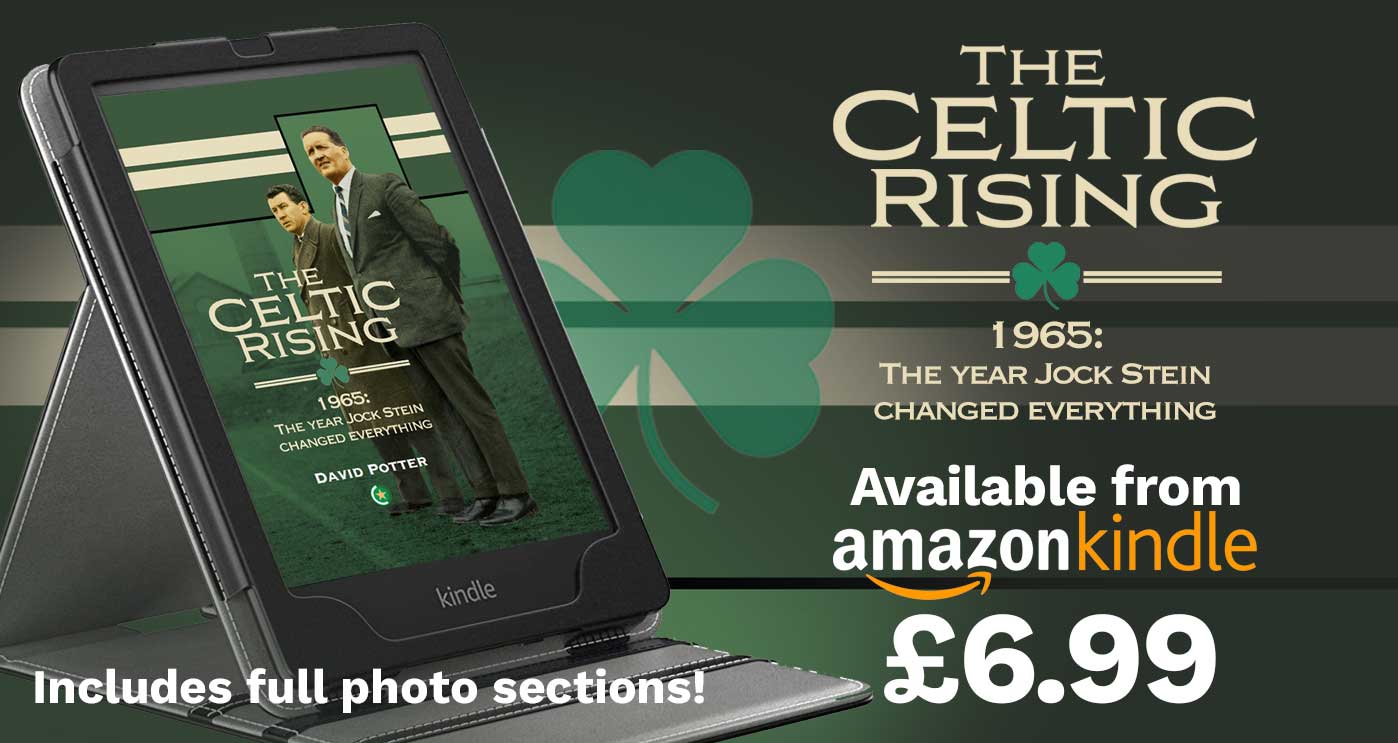 SATURDAY 18th APRIL 1908 – In a very one-sided Scottish Cup final, Celtic beat St.Mirren 5-1 before 58,000 at Hampden to lift the trophy for the 6th time. Alec Bennet scores two, and Jimmy Quinn, Peter Somers and Davie Hamilton one each, but the best man on the field is Jimmy McMenemy, now called "Napoleon", the one member of the forward line who did not score a goal!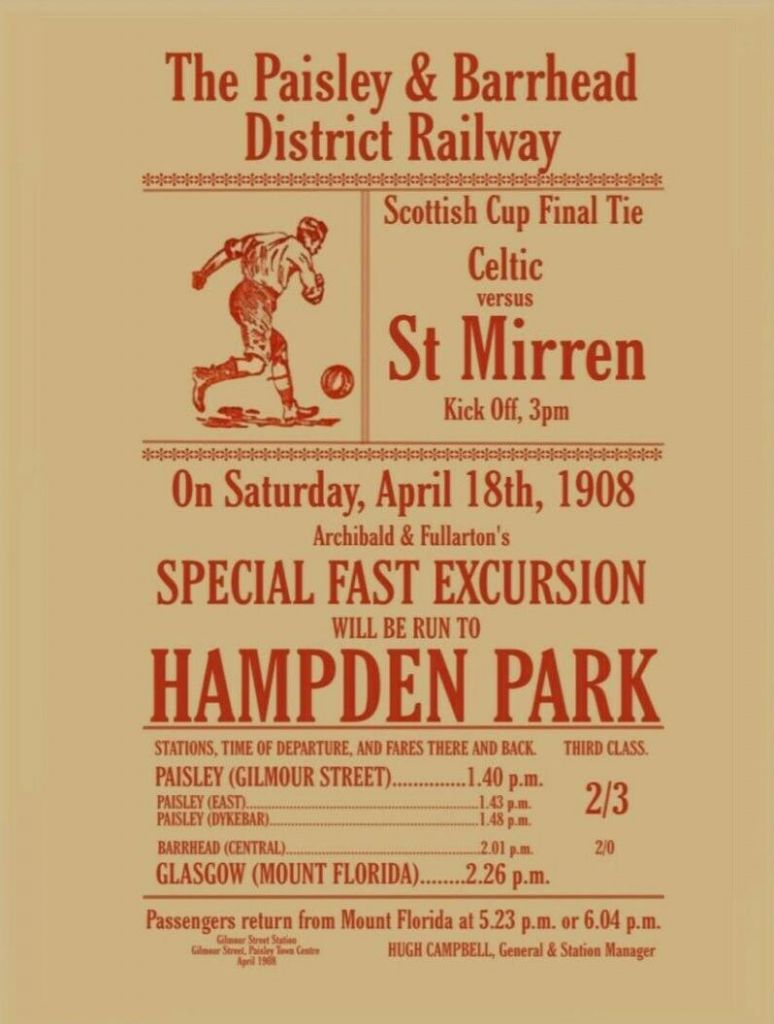 115 years ago today, Celtic beat St Mirren 5:1 in the Scottish Cup final.https://t.co/ql2yhS8XU4 pic.twitter.com/Nhvs1eWdoO

— Li'l Ze (@LilZe_7) April 17, 2023
SATURDAY 18th APRIL 1914 – Having beaten Hibs on Thursday night to win the Scottish Cup, Celtic do the same today to clinch the Scottish League with several games to spare. This time the score is 3-0 with two goals from Jimmy McMenemy and one from Jimmy McColl. "Brigadier" of The Daily Record salutes a great team who have now won the League and Cup double three times while no-one else has even done it once. A "festive gathering" was held in the pavilion at Celtic Park that night.
SATURDAY 18th APRIL 1959 – A bitter sweet end to the season for Celtic! Today they beat Hearts 2-1 at Celtic Park with goals from Bertie Auld and Eric Smith, and that had to be looked upon as a great result. The only problem was that it won the League – for Rangers! Rangers themselves lost to Aberdeen at Ibrox and were being booed off the park until their supporters heard the result from Parkhead! Neither Rangers nor Celtic supporters knew whether to laugh or cry!
18th April 1959, Celtic beat Hearts 2:1 which secures the title…for Rangers.😶

From David Potters book on Charlie Gallagher @CelticStarMag https://t.co/An9d0TLz3M pic.twitter.com/D5gYPa3swJ

— Li'l Ze (@LilZe_7) April 17, 2023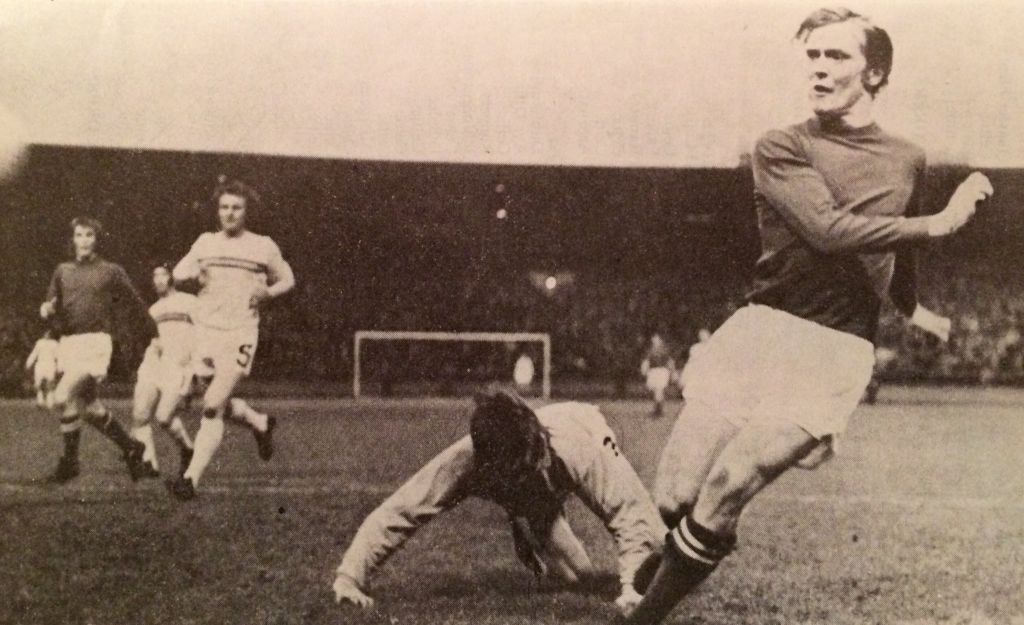 WEDNESDAY 18th APRIL 1973 – At last Celtic are at the top of the League, although admittedly only on goal average, with two games remaining. They did this tonight by beating Dumbarton 5-0 at Celtic Park, thereby using up their game in hand. Dixie Deans scores a hat trick and the other two goals are scored by Tom Callaghan and Kenny Dalglish.
SUNDAY 18th APRIL 2004 – 14,516 are at Rugby Park, Kilmarnock to see a fairly mundane game which Celtic win 1-0 with a Stilian Petrov goal – except it is not all that mundane, for this game clinches Celtic's third SPL Championship in four years. The Championship is won with weeks to spare, and is the 39th time that Celtic have been Champions of Scotland.
18th April 2004, Celtic win the title at Rugby Park.

Stan Petrov with the winner. @StanPetrov19 pic.twitter.com/UEciizBigw

— Li'l Ze (@LilZe_7) April 17, 2023
David Potter
🗓️ On This Day – 18th April 1925 :

Alec McNair at the age of 41 years and 4 month becomes the oldest player to represent Celtic 🍀 pic.twitter.com/XQIGIXLupD

— Celtic Curio (@Celticcurio) April 18, 2023
18th April 1981, Rangers 0:1 Celtic.

Celtic as good as secure the title with a 1:0 victory at Ibrox.

6 clear with 6 points to play for and +11 advantage on goal difference ahead of Aberdeen.

Charlie Nicholas with the goal. pic.twitter.com/eqb0cBxlsp

— Li'l Ze (@LilZe_7) April 17, 2023
18th April 1987, Celtic 1:1 Dundee Utd.

Brian McClair. @BrianMcClair13 pic.twitter.com/yTCU1Ypioe

— Li'l Ze (@LilZe_7) April 18, 2023
25 years ago today, Celtic 4:1 Motherwell.

2 goals each for Burley and Donnelly. @craigburley @SimonDonnelly13 pic.twitter.com/fGvUl4kN7L

— Li'l Ze (@LilZe_7) April 17, 2023
18th April 2009, Celtic 2:0 Aberdeen.

Vennegoor of Hesselink and McDonald. @JanVofH @ScottyMcD83 pic.twitter.com/3FUxhtPOCJ

— Li'l Ze (@LilZe_7) April 17, 2023