Celtic Historian David Potter each morning on The Celtic Star looks back at key Celtic events and matches on this day starting on 21st December 1907. David's latest bestseller The Celtic Rising ~ 1965: The Year Jock Stein Changed Everything SOLD OUT on Celtic Star Books but the good news is that it is now back in stock! You can place an order here and we'll post your order immediately. The Celtic Rising is also now available on Amazon Kindle, link below.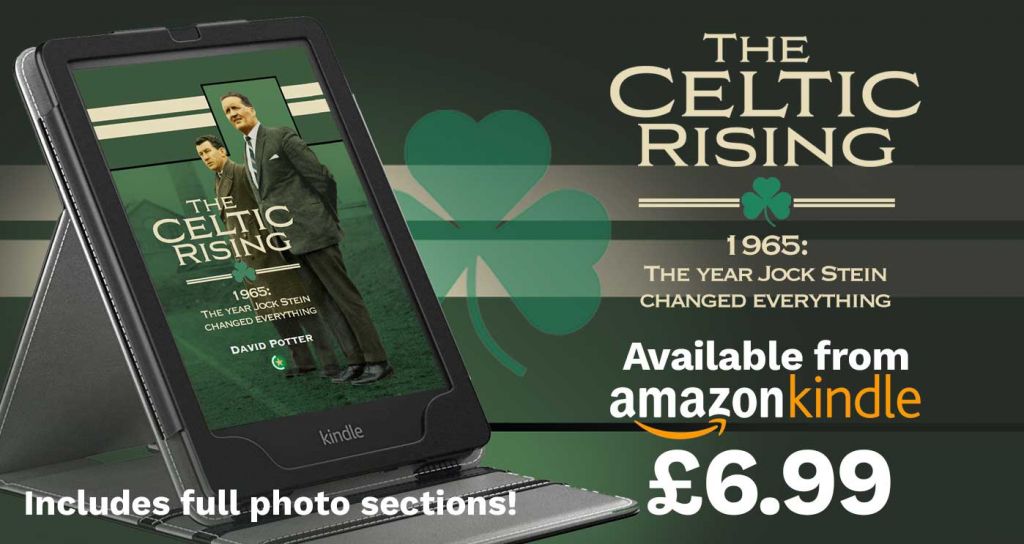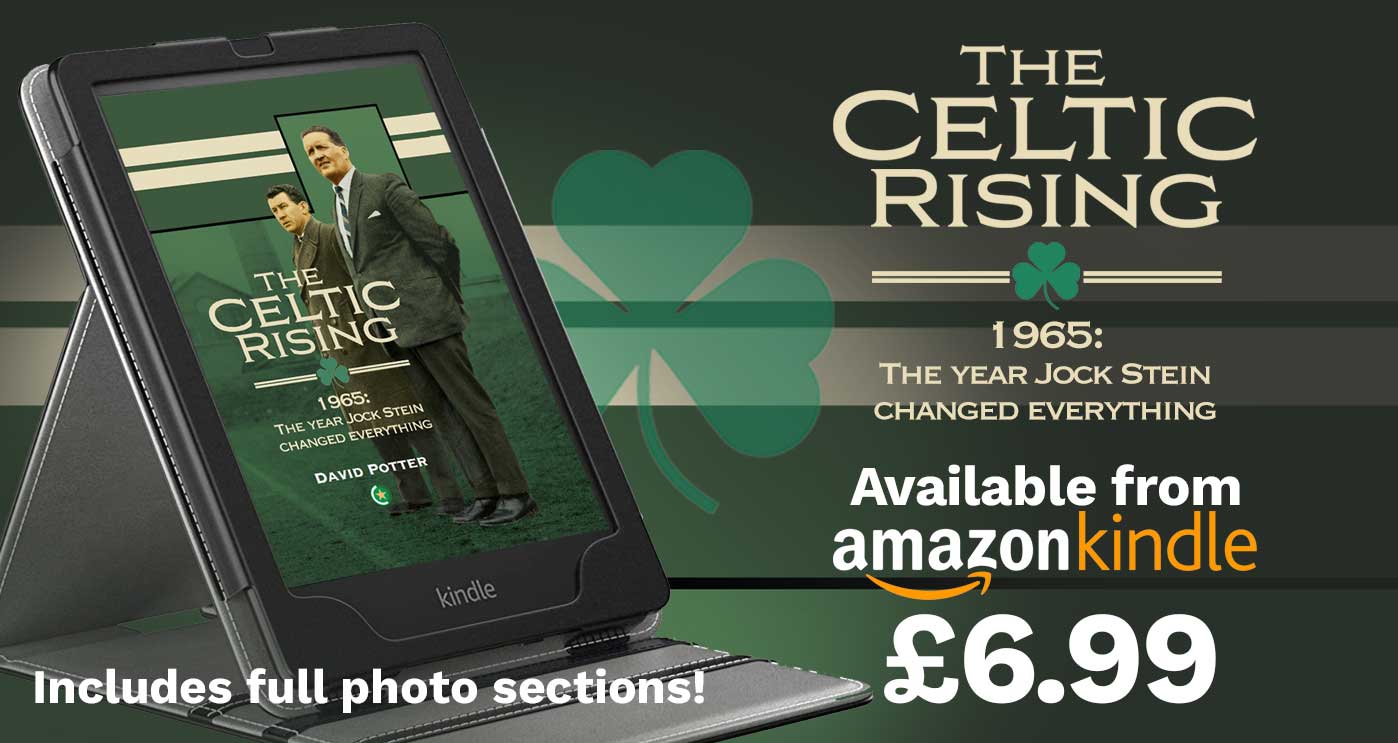 SATURDAY 21 DECEMBER 1907 – A gloomy midwinter day at Celtic Park and the Celtic supporters were as much "gloomed" as anyone else (as The Scottish Referee put it) when Kilmarnock scored first. But then Jimmy Quinn, Alec Bennett, Peter Somers and Davie Hamilton all score to give Celtic a 4-1 victory. Celtic are now third in the League behind Falkirk and Dundee.
SATURDAY 21 DECEMBER 1918 – The impressive young Adam McLean scores twice for Celtic as they beat Hamilton Accies 2-1 at Douglas Park. There is still an air of unreality about life in late 1918. The war is over, but so many men are still in uniform, and so many men are now back in Glasgow with horrendous disfigurements.
SATURDAY 21 DECEMBER 1935 – It is midwinter's day at Parkhead, the pitch is hard and visibility is difficult in the mist, but 40,000 are there to see Jimmy McGrory score a hat-trick and become the greatest goal scorer of all time as he beats Hughie Ferguson's record of 364 with a diving header. The other goals are scored by Willie Buchan and Frank Murphy as Celtic beat Aberdeen 5-3.
"Midwinter's Day at Celtic Park
When December's mist hung hoary
But you can keep your Santa Claus
Cos we've got James McGrory!"
SATURDAY 21 DECEMBER 1963 – It s a very cold day at Parkhead and Celtic have to dig deep to eke out a 2-1 win at Celtic Park before 25,000 freezing spectators who light fires on the terracing to heat themselves up. John Divers scores for Celtic and then John Clark scored one of his rare goals before Motherwell's Joe McBride pulls one back.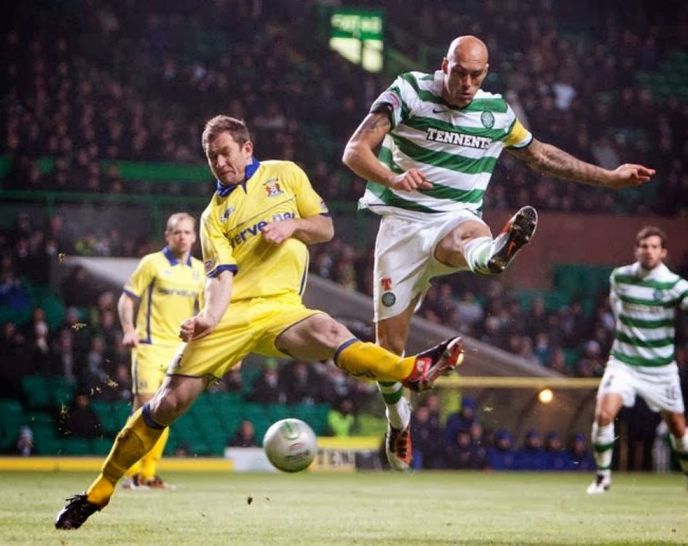 TUESDAY 21 DECEMBER 2010 – In sub-zero temperatures in what is possibly the coldest night Celtic have ever played a football match, Kilmarnock look like winning at Parkhead for the first time since December 1955 until Thomas Rogne gets a late equaliser for Celtic before 44,522 shivering fans.
David Potter
21st December 1996, Celtic 1:0 Dundee Utd.

Phil O'Donnell winner. pic.twitter.com/fwRaZ5hgZ0

— Li'l Ze (@LilZe_7) December 21, 2022
20 years ago today, Celtic 2:0 Dundee.

Hartson and Larsson.

Some agility from @JohnHartson10 for the overhead kick! pic.twitter.com/jzm8qDDx99

— Li'l Ze (@LilZe_7) December 21, 2022
21st December 2003, Motherwell 0:2 Celtic.

Hartson and Thommo. @JohnHartson10 @Alantommo8 pic.twitter.com/JnG5YVqXe0

— Li'l Ze (@LilZe_7) December 21, 2022
21st December 2008, Falkirk 0:3 Celtic.

Samaras, Koki Mizuno and McDonald. @ScottyMcD83 pic.twitter.com/e87mQWuZ3n

— Li'l Ze (@LilZe_7) December 21, 2022
21st December 2013, Celtic 2:0 Hearts.

Commons and Forrest. pic.twitter.com/MftTCnszEb

— Li'l Ze (@LilZe_7) December 21, 2022
21st December 2019, Celtic 2:1 Aberdeen.

Jullien and Edouard. @Chri6ViF @Oedouard22 pic.twitter.com/ESUVgZcuib

— Li'l Ze (@LilZe_7) December 21, 2022