Celtic Historian David Potter each morning on The Celtic Star looks back at key Celtic events and matches on this day starting on 22nd April 1899. David's latest bestseller The Celtic Rising ~ 1965: The Year Jock Stein Changed Everything is available now in print on Celtic Star Books, and also on Amazon kindle, links below…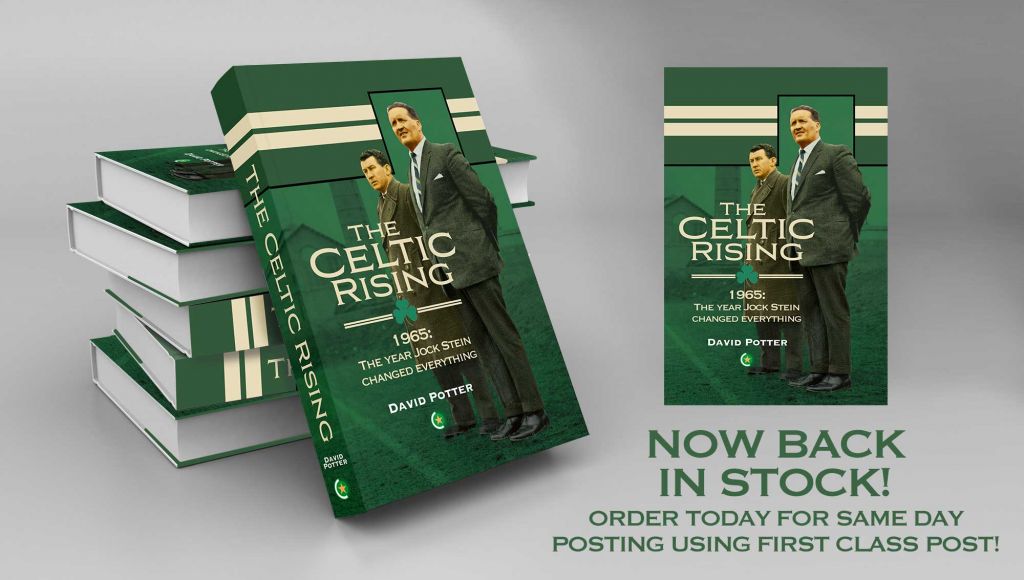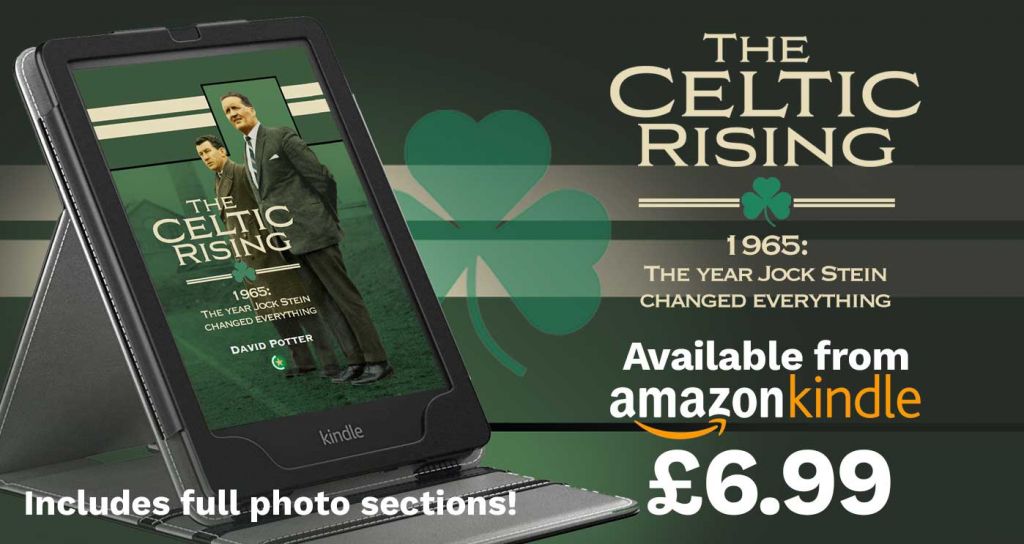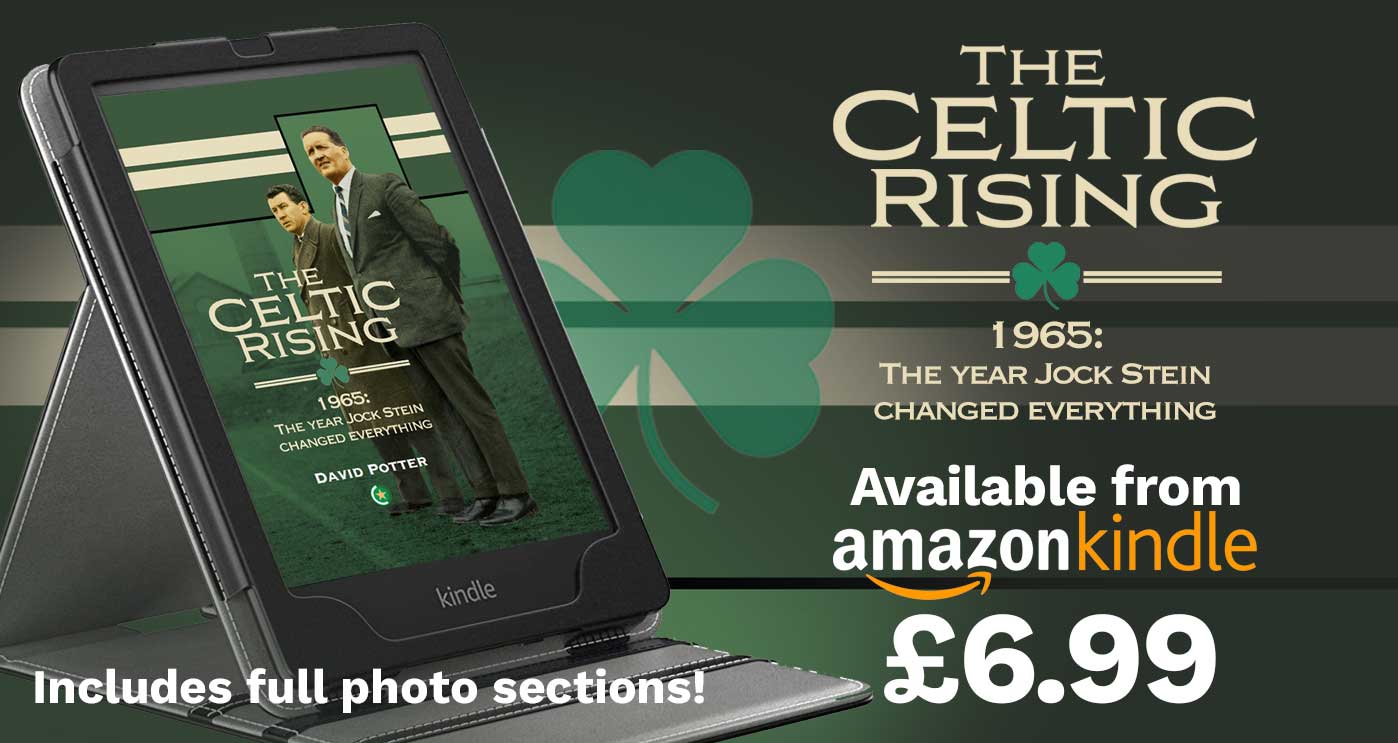 SATURDAY 22nd APRIL 1899 – 25,000 are at Second Hampden to see Celtic win their second Scottish Cup by beating Rangers 2-0 in a good game with goals scored by Sandy McMahon and Johnny Hodge. Rangers have had a good season as unbeaten League Champions, but this game at least gives Celtic and their vast band of supporters something to cheer about.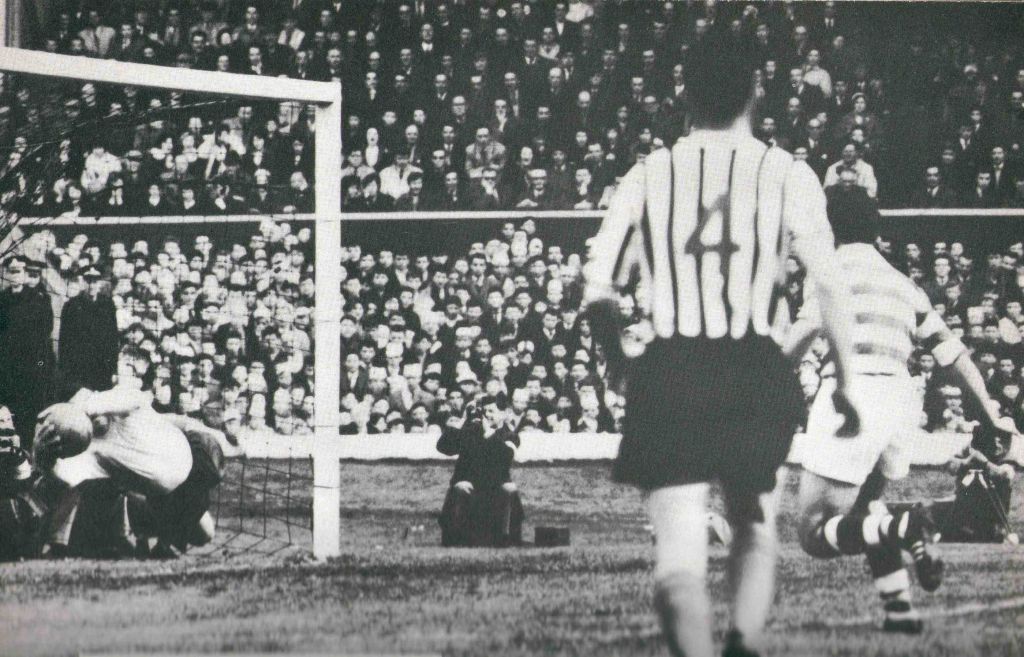 SATURDAY 22nd APRIL 1961 – Today's Scottish Cup final was a great disappointment for the 113,618 crowd. It was the day that Celtic's lean years were to come to an end, but the final today against Jock Stein's Dunfermline Athletic was a goalless draw in which neither side looked as if they were going to score, and so it is a replay on Wednesday night.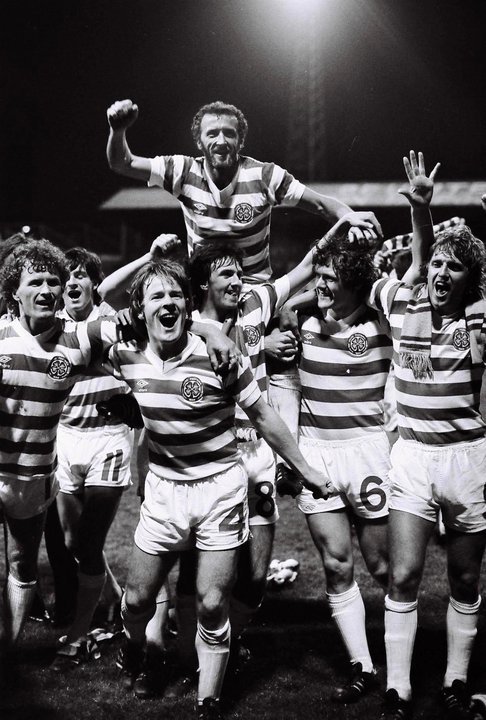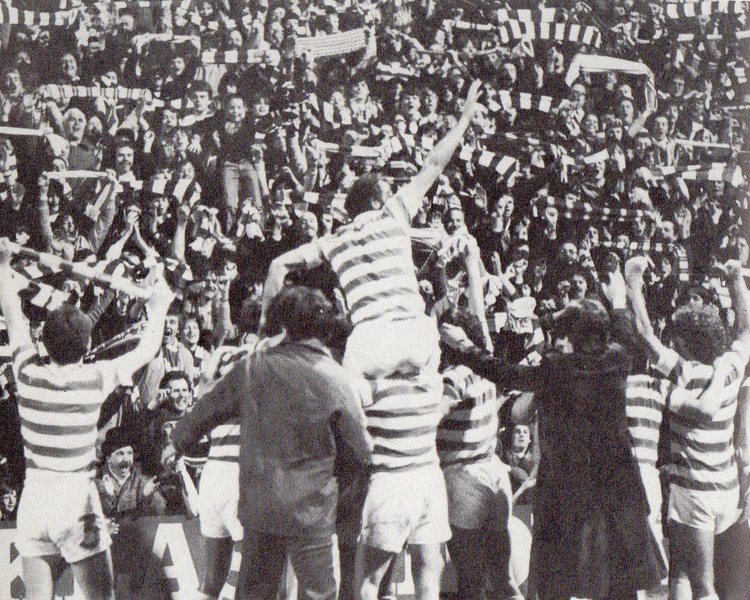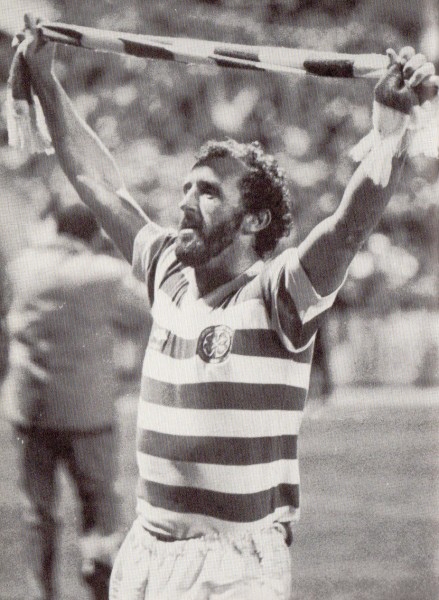 WEDNESDAY 22nd APRIL 1981 – The Scottish League Championship is clinched at Tannadice Park with a hard-worked 3-2 win over Dundee United. Murdo MacLeod, Frank McGarvey and Tommy Burns score the goals for Celtic, but Dundee United make them work hard and score through Willie Pettigrew and Paul Sturrock. A lap of honour is held at the end, and substitute Johnny Doyle throws his tracksuit into the Celtic crowd.
22nd April 1981, Celtic beat Dundee Utd 3:2 at Tannadice to win the title.

Murdo, McGarvey and Burns. @murdomacleod06 pic.twitter.com/ctVlzdnGqx

— Li'l Ze (@LilZe_7) April 21, 2023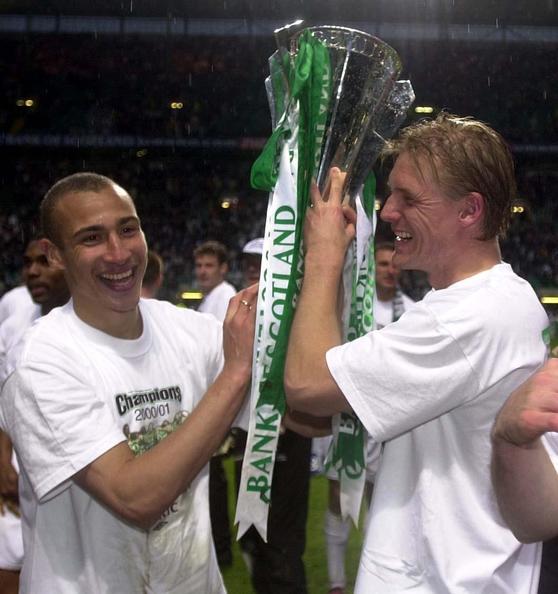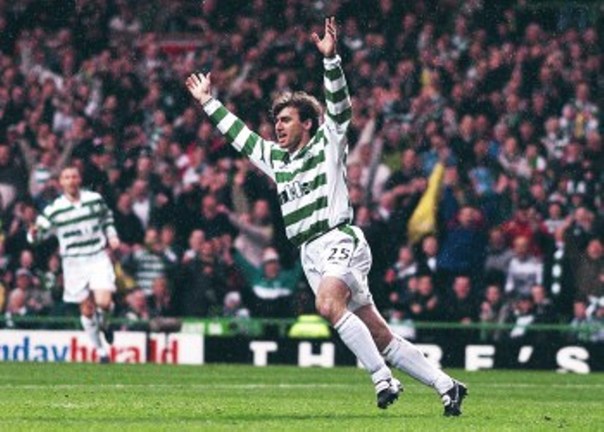 SUNDAY 22nd APRIL 2001 – Celtic are presented with the Premier League trophy at the conclusion of this game against Hearts, the League having been won a couple of weeks ago. It is a narrow but emphatic 1-0 win for Celtic with Lubo Moravcik scoring the only goal of the game.
22nd April 2001, Celtic beat Hearts 1:0 with a Lubo winner and lift the title. 🏆 pic.twitter.com/KTwkWd2Svw

— Li'l Ze (@LilZe_7) April 21, 2023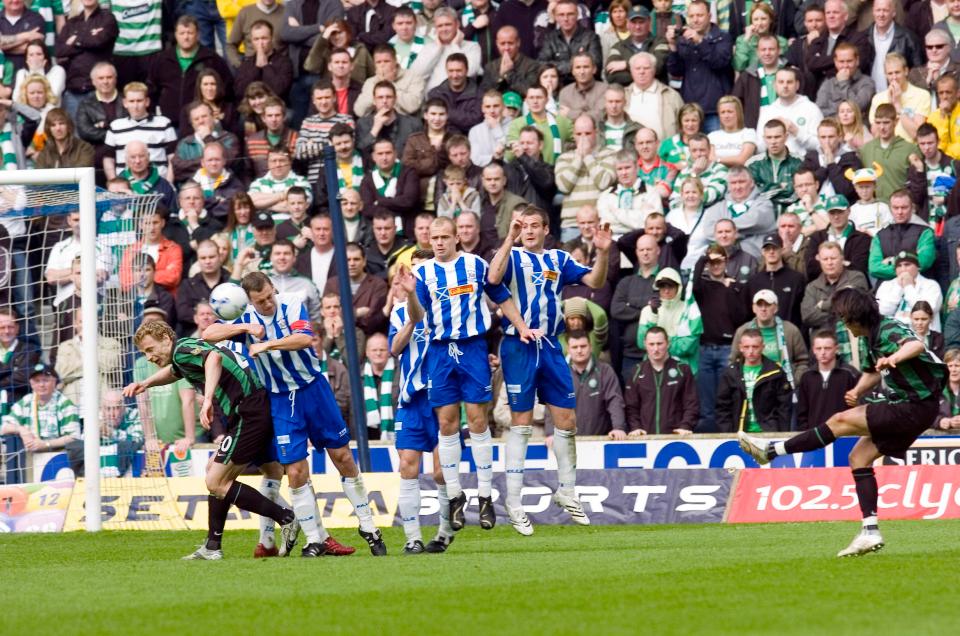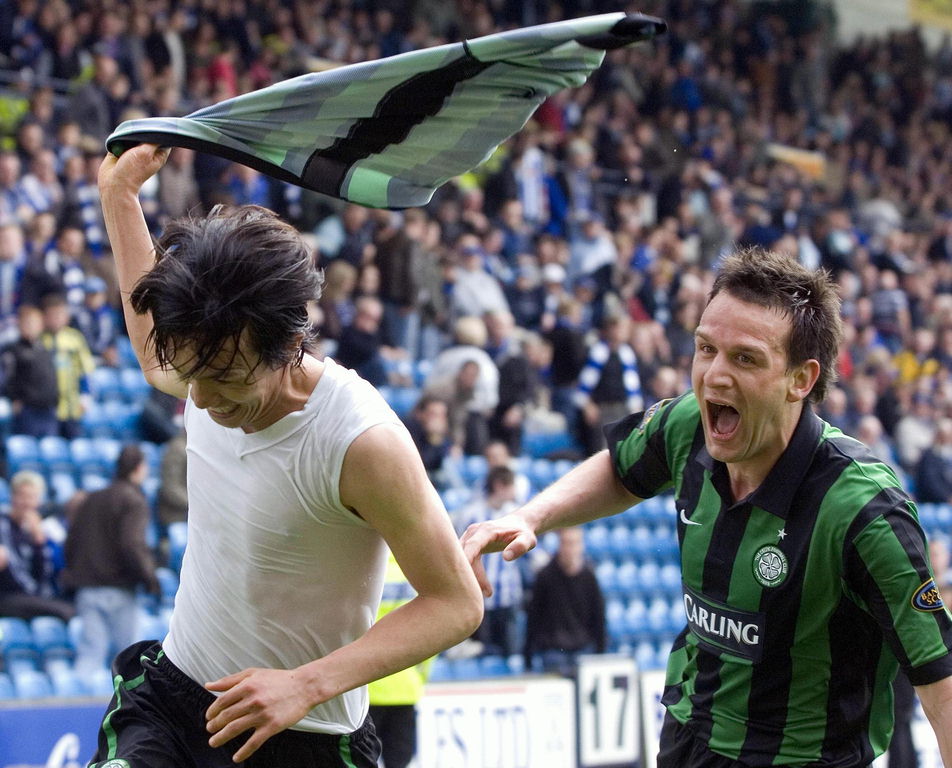 SUNDAY 22nd APRIL 2007 – Shunsuke Nakamura scores with a free-kick at the end of the game at Rugby Park to clinch the SPL Championship. Earlier Jan Vennegoor of Hesselink has scored the first goal, but Kilmarnock have equalised just after half-time, and hard as Celtic try, they simply can not get the elusive winner until "Naka's Cracker" as the SKY TV commentator described it.
22nd April 2007, Kilmarnock 1:2 Celtic.

Stunning last minute freekick from Nakamura wins the title for Celtic.

Big Jan with the opening goal. @JanVofH pic.twitter.com/Gaw82EYSNy

— Li'l Ze (@LilZe_7) April 21, 2023
David Potter
Billy McNeill: 2/3/1940-22/4/2019💚 pic.twitter.com/A2jRA3bp9y

— Li'l Ze (@LilZe_7) April 21, 2023
22nd April 1978, Celtic 5:2 Partick Thistle.

Jock Stein's last match in charge at Celtic Park.

Glavin and Doyle with the pick of the goals. pic.twitter.com/jszXEPJQXr

— Li'l Ze (@LilZe_7) April 21, 2023
22nd April 1989, Celtic 2:1 Dundee.

Rogan and McGhee. pic.twitter.com/zP1lcnB745

— Li'l Ze (@LilZe_7) April 21, 2023
22nd April 2012, Motherwell 0:3 Celtic.

Watt(2) and Cha. @32watto @robotdr22

Double for Watt on his debut. pic.twitter.com/qV1Sut0T7C

— Li'l Ze (@LilZe_7) April 21, 2023
22nd April 2015, Dundee 1:2 Celtic.

Mackay-Steven and a superb freekick from Virgil. @VirgilvDijk pic.twitter.com/dvVw41YYJU

— Li'l Ze (@LilZe_7) April 21, 2023