The late, great Celtic Historian David Potter's Celtic diary highlights key Celtic-related events relevant to each day, today covering 22 September…
SATURDAY 22 SEPTEMBER 1888
Local rivals Cowlairs are well and truly put to the sword at Old Celtic Park as an enthusiastic crowd of 6,500 watches Celtic score 8 goals to no reply. Mick Dunbar scores a hat-trick, Neil McCallum scores two and Tom Maley, James Kelly and Willie Groves one each. The newspapers are very impressed by both the football played and the size and enthusiasm of the crowd who watch this new team. "It looks like the Celts are here to stay!" Sadly Cowlairs do not last into the twentieth century.
22nd September 1888, Celtic beat Cowlairs 8:0 in the Scottish Cup. https://t.co/zRrDPLDheS pic.twitter.com/Z7iSsKffFI

— Li'l Ze (@LilZe_7) September 21, 2023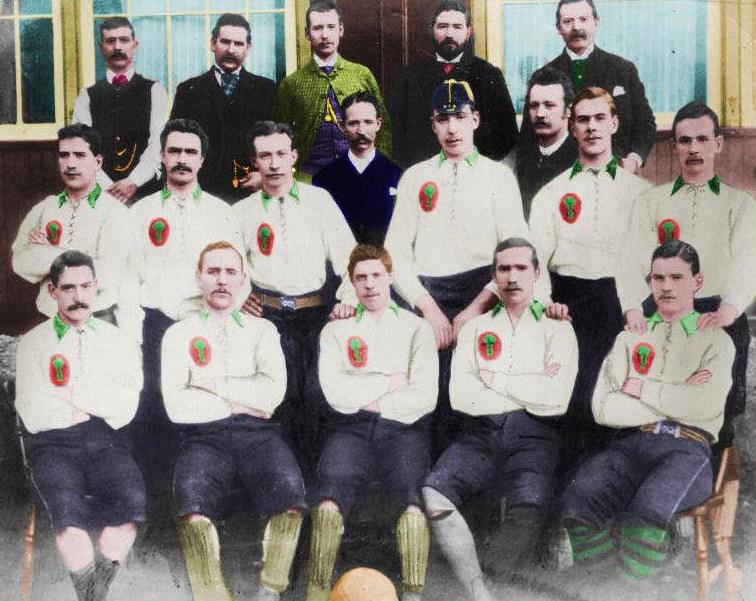 SATURDAY 22 SEPTEMBER 1894
A large crowd of 20,000 are impressed by Celtic's 5-3 defeat of Rangers in a Scottish League game at Celtic Park. Two goals are scored by John Divers, two by Joe Cassidy and one by Johnny Madden. The referee has to intervene to discourage some Rangers players from hurling sectarian abuse at some of the Celtic players as the teams line up for the start of the second half.
22nd September 1894, Celtic 5:3 Rangers.

Good win for "The Irishmen".

"The language some of the Rangers players used was most disgraceful – "Fenian", "Papist" "Irish" all being hurled with of course the most vulgar accompaniments." https://t.co/A5Fa1vATSm pic.twitter.com/jRuCDwP4al

— Li'l Ze (@LilZe_7) September 21, 2023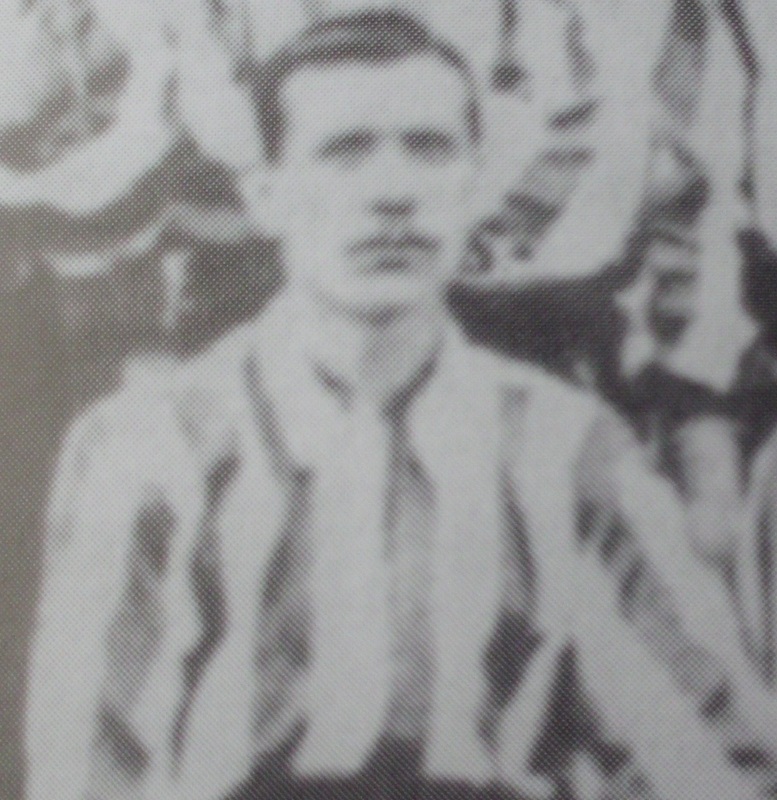 SATURDAY 22 SEPTEMBER 1917
With Sunny Jim now out of the game for good, and Jimmy McMenemy out injured, Celtic are a very poor team indeed, today losing 0-3 to Rangers at Parkhead in the semi-final of the Glasgow Cup. The opening paragraph of the match coverage in Glasgow Herald reads a follows:
The Celtic team, like some of the warring nations, seem to have become war weary, anxious for peace, indifferent to terms. For the last four years they have waged incessant warfare against their neighbours, and achieved marvellous successes considering their comparatively limited resources. Four consecutive League Championships, six successive Charity Cup triumphs were gained by practically the same team that last won the Scottish Cup, and which on Saturday made a vain effort to retain the Glasgow Cup for a third term with forces impaired by accidents and the call of country. Their wonderful sequence was bound to end sooner or later, for football teams, like nations in arms, must give way in their turn.
SATURDAY 22 SEPTEMBER 1962
Boos and catcalls ring out round Parkhead as the team go down 1-2 to Aberdeen. Aberdeen have themselves loads of troubles, and this is a bad result for Celtic coming only two weeks after another home defeat to Rangers. John Hughes scores Celtic's only goal, but it is a poor preparation for Celtic's coming trip to Spain for their first ever European game in Spain.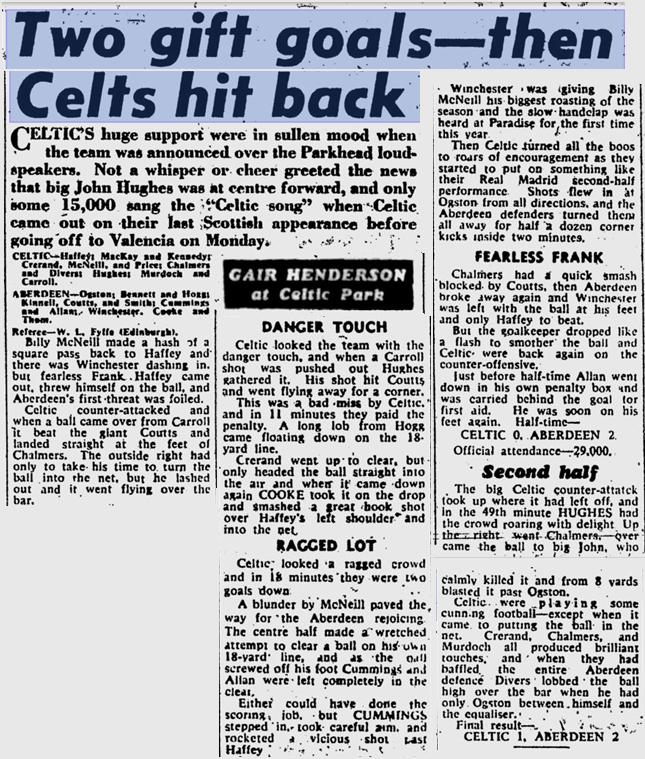 WEDNESDAY 22 SEPTEMBER 2010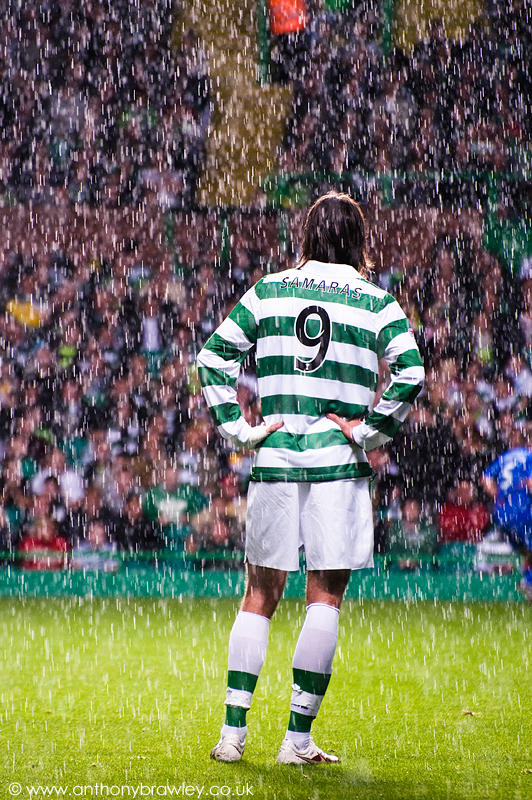 Inverness Caledonian Thistle have caused more than a few problems to Celtic in the past, therefore tonight's 6-0 hammering is all the more gratifying for the crowd in this Scottish League Cup tie. Georgios Samaras delights his fans with a hat-trick, Anthony Stokes scores two (one is a penalty) and Gary Hooper one before a slightly disappointing crowd of 17,429.
22nd September 2010, Celtic 6:0 ICT.

Samaras(3), Hooper(2) and Stokes. @HOOP588 pic.twitter.com/fuOcFkxrdr

— Li'l Ze (@LilZe_7) September 21, 2023
David Potter
22nd September 1984, St Mirren 1:2 Celtic.

McClair and Colquhoun. @BrianMcClair13 @jckeysport7 pic.twitter.com/qaGAFXzbf6

— Li'l Ze (@LilZe_7) September 21, 2023
22nd September 1990, Celtic 3:0 Hearts.

Miller(2) and Creaney. pic.twitter.com/8bNmfHvESN

— Li'l Ze (@LilZe_7) September 21, 2023
22nd September 2001, Celtic 2:0 Aberdeen.

Larsson and Petrov. @StanPetrov19 pic.twitter.com/AEJuDYFEJG

— Li'l Ze (@LilZe_7) September 21, 2023
22nd September 2002, Dundee 0:1 Celtic.

Henrik Larsson with a great winner. Basically crosses it in then finishes it off himself. pic.twitter.com/06oPWY4iLz

— Li'l Ze (@LilZe_7) September 21, 2023
22nd September 2012, Celtic 2:0 Dundee.

Hooper and Wanyama. @HOOP588 @VictorWanyama pic.twitter.com/XKZdah7SH5

— Li'l Ze (@LilZe_7) September 21, 2023
22nd September 2019, Celtic 3:1 Kilmarnock.

Edouard(2) and Christie. @Oedouard22 pic.twitter.com/rJt8WYbJyE

— Li'l Ze (@LilZe_7) September 21, 2023