Celtic Historian David Potter each morning on The Celtic Star looks back at key Celtic events and matches on this day starting on 23rd January 1909. David's latest bestseller The Celtic Rising ~ 1965: The Year Jock Stein Changed Everything SOLD OUT on Celtic Star Books but the good news is that it is now back in stock! You can place an order here and we'll post your order immediately. The Celtic Rising is also now available on Amazon Kindle, link below.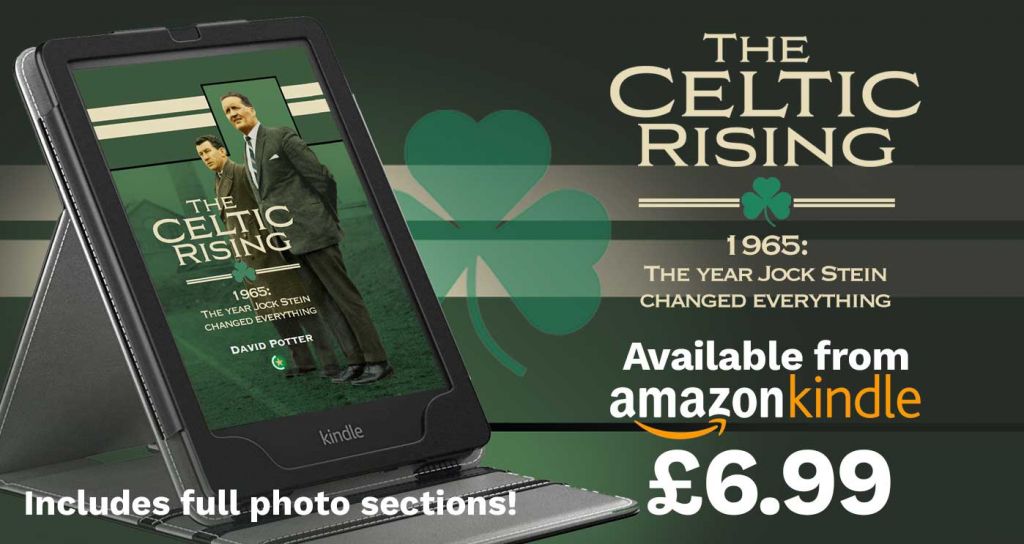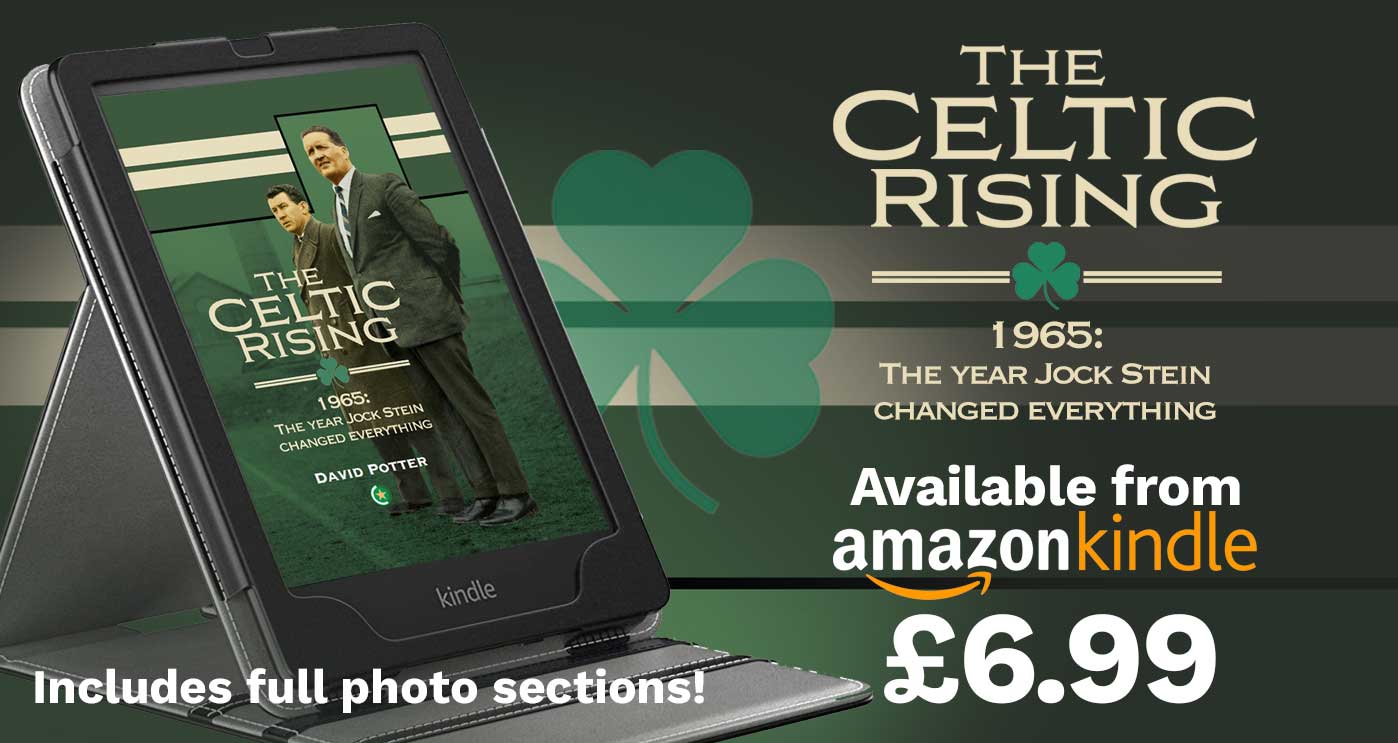 SATURDAY 23 JANUARY 1909 – Celtic begin their quest for the Scottish Cup at Logie Green in Edinburgh with a 4-2 win over Leith Athletic. Jimmy Hay scores early on, and the other three are scored almost inevitably by Jimmy Quinn. Leith, now in the Second Division, fight well and twice equalise, but the speed and the class of the Celts are too much for them.
SATURDAY 23 JANUARY 1954 – Last week's game at Raith Rovers was a shocker, but today is a lot better as Celtic beat Queen of the South 3-1 at Parkhead with two goals from Neil Mochan and one from John McPhail.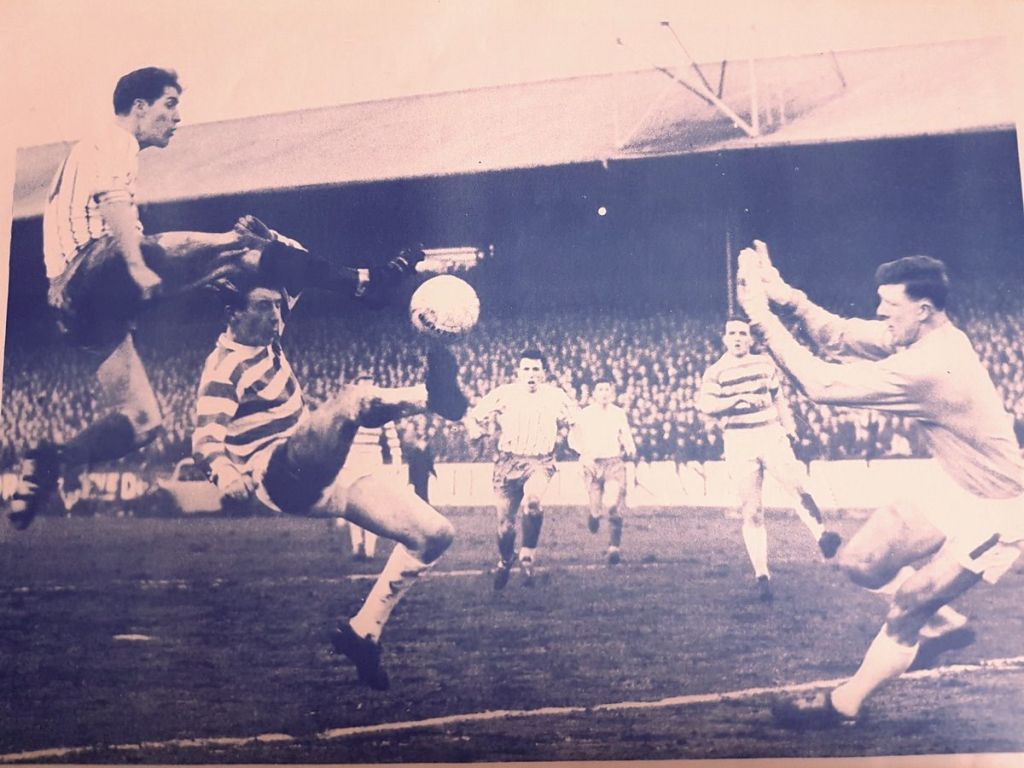 SATURDAY 23 JANUARY 1965 – A remarkable game at Cappielow today in which Celtic are 3-0 up and coasting with goals from John Hughes, Bobby Lennox and Tommy Gemmell and with Bertie Auld now back from Birmingham and looking the part. But then Morton come back, bring it back to 3-3 and seem to have scored at the end, but the referee had blown for time as the ball was in mid air.
SUNDAY 23 JANUARY 2000 – Not everyone is in favour of a midwinter shutdown, and tonight's terrible performance by Celtic against Kilmarnock at Rugby Park in the first game after the restart of normal footballing activities adds fuel to the discussion, for, although Celtic earn a 1-1 draw through a Mark Viduka goal, the performance is shocking in the opinion of most of the 14,126 crowd and the large Sunday night TV audience.
23rd January 2000, Kilmarnock 1:1 Celtic.

Viduka. pic.twitter.com/rXJh0S4RxV

— Li'l Ze (@LilZe_7) January 23, 2023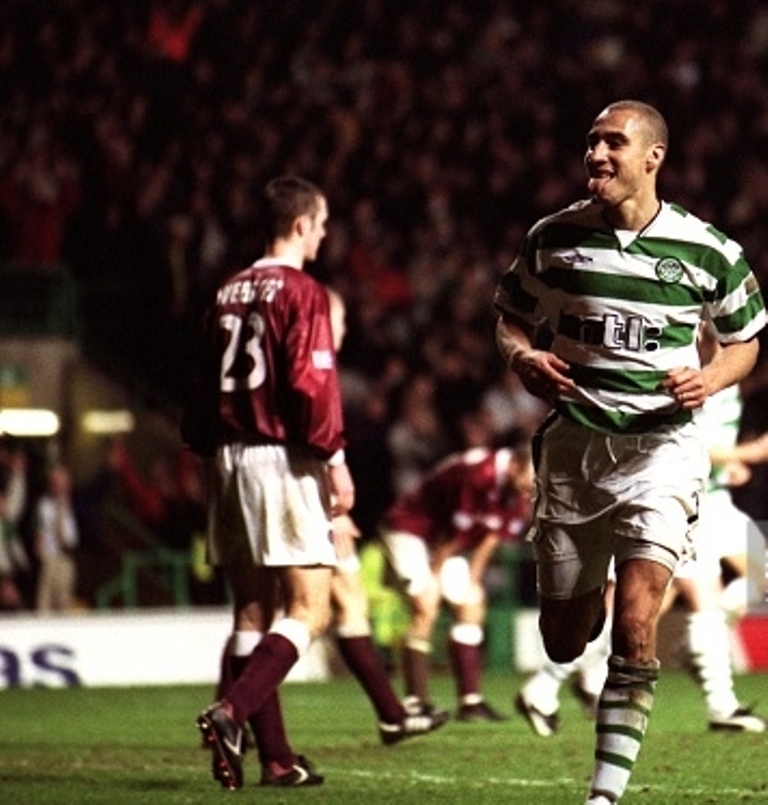 WEDNESDAY 23 JANUARY 2002 – Another fine performance from Celtic as they beat Hearts 2-0 at Parkhead with a couple of goals from Henrik Larsson before 57,177 spectators (for a League game on a cold January night!). Celtic are so far ahead in the League race that Rangers supporters are privately conceding that they cannot now catch Celtic.
23rd January 2002, Celtic 2:0 Hearts.

Larsson double. pic.twitter.com/O14wvbNXL0

— Li'l Ze (@LilZe_7) January 23, 2023
David Potter
ON THIS DAY 23RD JANUARY 1982
Celtic 4-0 Queen of the South, Scottish Cup
Rare goal for Danny McGrain
Celtic:
Bonner McGrain Reid Aitken McAdam MacLeod Halpin P McStay McGarvey Burns McCluskey
Subs: Moyes Conroy
Goals: McGarvey 19 McGrain 21 McCluskey pen 39 Halpin 85☘️☘️ pic.twitter.com/3vu3dZmrr5

— Willie Collow (@CollowWillie) January 23, 2023
30 years ago today, Airdrie 0:1 Celtic.

Tommy Coyne winner. Frank McAvennie's 2nd Celtic debut. @MaccaFrank

State of those conditions.🙃 pic.twitter.com/AcqmFvGB6M

— Li'l Ze (@LilZe_7) January 23, 2023
23rd January 1999, Celtic 3:1 Airdrie.

Larsson's goal. pic.twitter.com/XAEiGv5J5F

— Li'l Ze (@LilZe_7) January 23, 2023
23rd January 2016, Celtic 3:1 St Johnstone.

Mackay-Steven(2) and Armstrong. pic.twitter.com/3du0k9yPmO

— Li'l Ze (@LilZe_7) January 23, 2023
5 years ago today, Partick Thistle 1:2 Celtic.

Sinclair and Griffiths. @Scotty_Sinclair pic.twitter.com/IlsuLzTFIm

— Li'l Ze (@LilZe_7) January 23, 2023
23rd January 2019, Celtic 4:0 St Mirren.

Burke(2), Sinclair and Weah. pic.twitter.com/Y7UMCMeJFq

— Li'l Ze (@LilZe_7) January 23, 2023