Celtic Historian David Potter each morning on The Celtic Star looks back at key Celtic events and matches on this day starting on 23rd November 1918. David's latest book The Celtic Rising ~ 1965 The Year Jock Stein Changed Everything is out now, is selling extremely fast and is available at Celtic stores and via Celtic Star Books.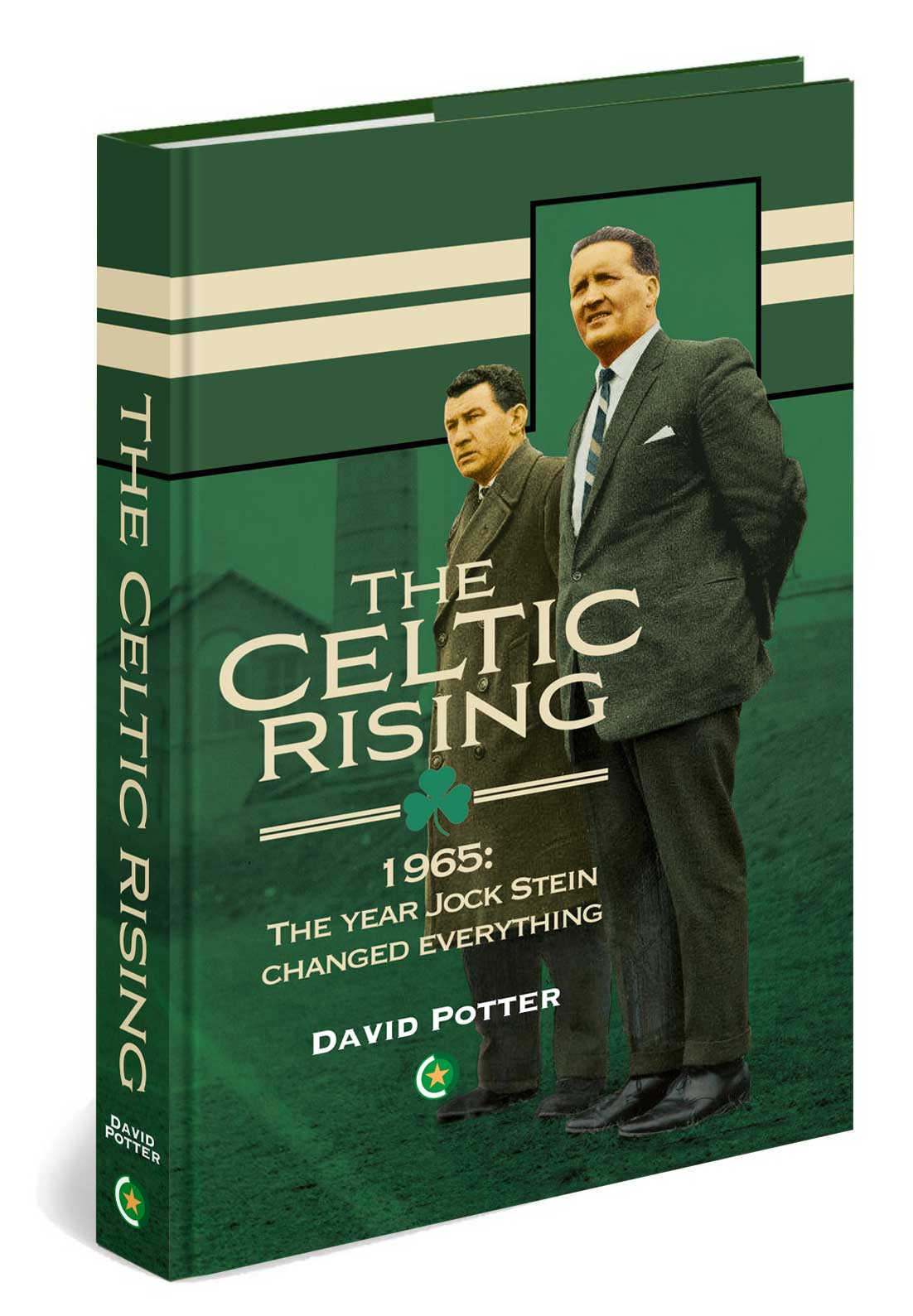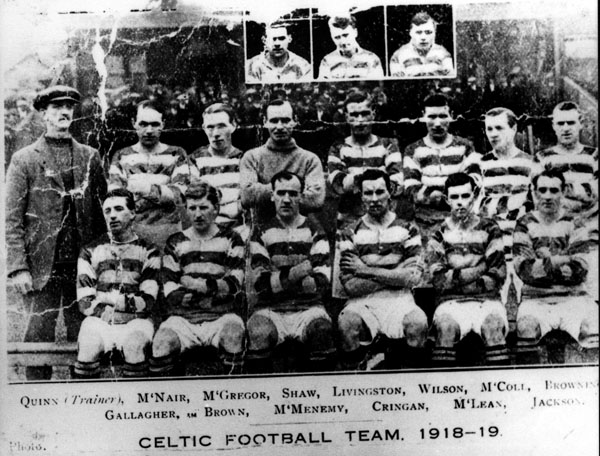 SATURDAY 23 NOVEMBER 1918 – Celtic and Partick Thistle attract 25,000 to Firhill to see Celtic's first fixture since the Armistice was signed on 11 November. Celtic win 1-0 through a Patsy Gallacher goal, but the main topic of conversation is the health of Jimmy McMenemy who is reported as still dangerously ill with the Spanish flu which has been sweeping Europe all through 1918. The strain which Napoleon has caught is described as being of a "particularly virulent nature".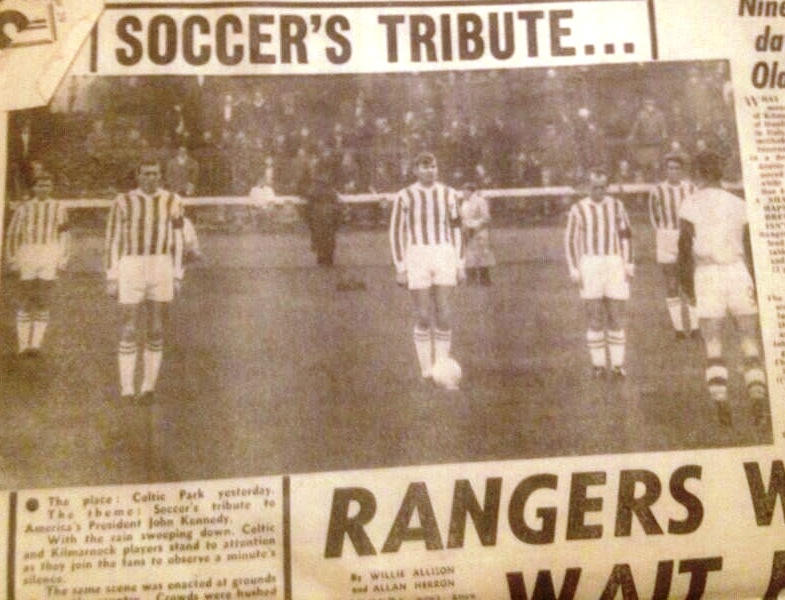 SATURDAY 23 NOVEMBER 1963 – The world is still reeling from the assassination of President John F Kennedy last night, but the football season continues and Celtic turn on a first class performance to beat Kilmarnock 5-0 with a hat-trick from John Hughes and one each from John Divers and Jimmy Johnstone. A one minute silence was held at all Scottish grounds and was preserved impeccably except for at Dunfermline where some Rangers fans were castigated in the Press for booing because John F Kennedy was a Roman Catholic!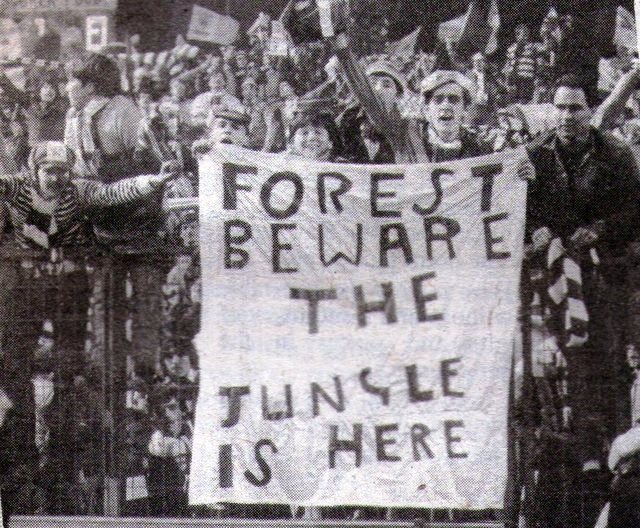 WEDNESDAY 23 NOVEMBER 1983 – Celtic have a good night at the City Ground, Nottingham with a 0-0 draw against Brian Clough's side. There is a minor pitch invasion but that seems to have been caused by overcrowding rather than hooliganism. Near the end, Paul McStay comes close, but a goalless draw gives Celtic the initiative.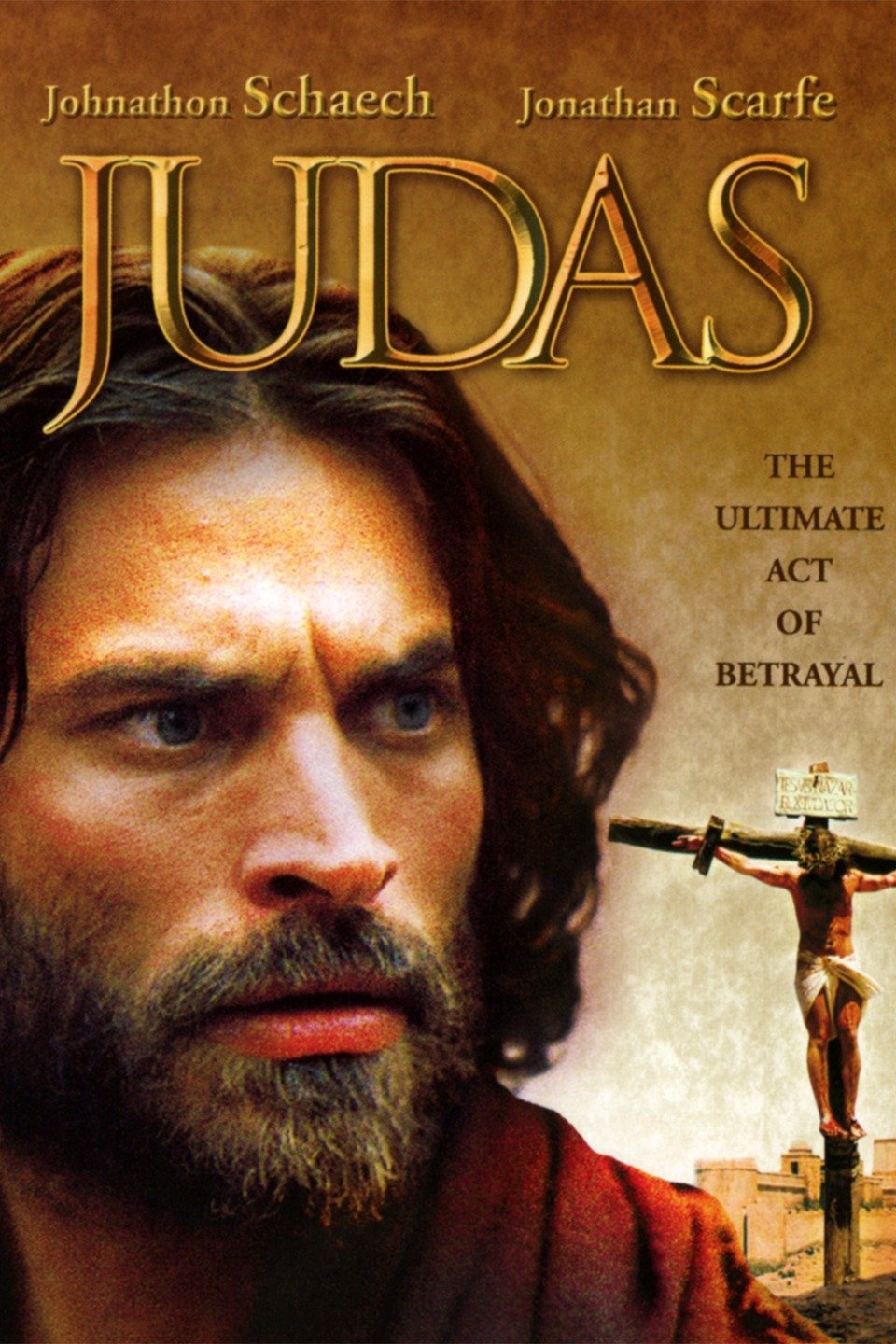 Morning all, on this day in 1983 Celtic fans were involved in serious crushing at Nottingham Forest's City Ground. Police eased crushing outside the ground by opening exit gates and only prompt action by officers opening pitch-side gates averted a tragedy. Dozens were injured. pic.twitter.com/bAr98FjG3d

— Lisbon Lion (@tirnaog_09) November 23, 2022
SATURDAY 23 NOVEMBER 1985 – The team of the season so far has proved to be Hearts, surprisingly, but it is the other Edinburgh team Hibs who are Celtic's opponents today, and they draw 1-1 with Celtic at Parkhead. Celtic played well in the second half and scored through Mo Johnston, but seemed to lack concentration and commitment in the second half, and Gordon Chisholm nipped in to score for Hibs.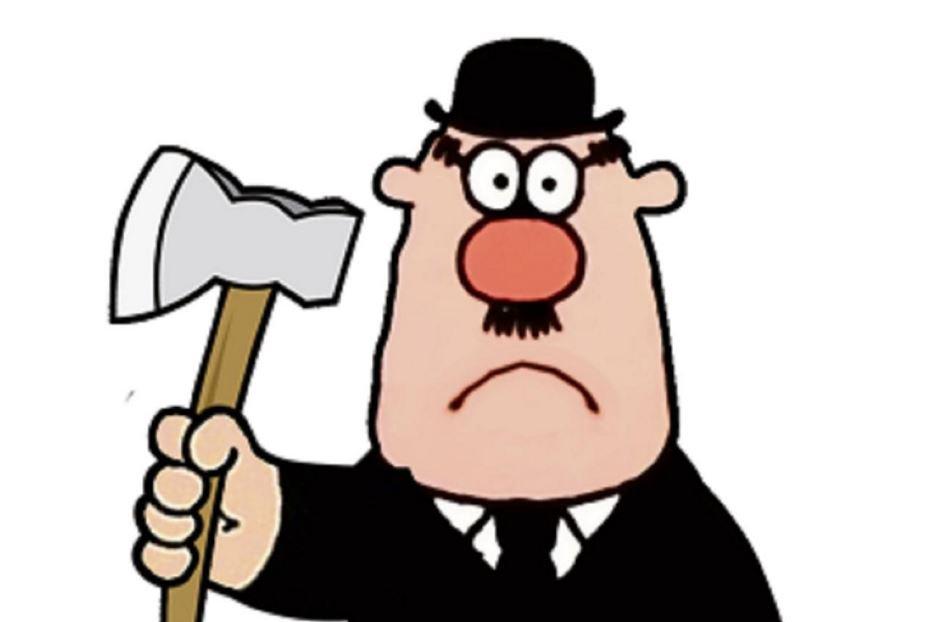 WEDNESDAY 23 NOVEMBER 2011 – Dunfermline Athletic often put up a reasonable fight at Celtic Park, and tonight is no exception but it is still a disappointing experience for the support who watched their team go two goals up from Gary Hooper and James Forrest, but then tail off (Ki misses a penalty) and almost throw it all away when Dunfermline pull one back late in the game. But 2-1 it is, and Celtic are now closing in on Rangers. More pertinently and urgently for the Ibrox side, so too is HMRC!
David Potter
Born on this day in 1950, Paul Wilson. 💚💚💚 pic.twitter.com/ENdjojepzz

— Willie Collow (@CollowWillie) November 23, 2022
Born on this day in 1950, Paul Wilson.💚 pic.twitter.com/PTD6TdqCcc

— Li'l Ze (@LilZe_7) November 23, 2022
23rd November 1991, Airdrie 0:3 Celtic.

Cascarino, Coyne and Creaney. @TonyCascarino62 pic.twitter.com/9PDDGawyYl

— Li'l Ze (@LilZe_7) November 23, 2022
23rd November 2011, Mikael Lustig signs for Celtic. 😍 pic.twitter.com/efj6NgWWZy

— Li'l Ze (@LilZe_7) November 23, 2022
23rd November 2011, Celtic 2:1 Dunfermline.

Hooper and Forrest. @HOOP588

Some penalty from Ki. pic.twitter.com/VZYQLYKa8Q

— Li'l Ze (@LilZe_7) November 23, 2022
23rd November 2013, Celtic 3:1 Aberdeen.

Commons(2) and Boerrigter. pic.twitter.com/jcE7S4quh8

— Li'l Ze (@LilZe_7) November 23, 2022
23rd November 2019, Celtic 4:0 Livingston.

Edouard, Broony and Forrest(2). @Oedouard22 @ScottBrown8 pic.twitter.com/rE0v2D5JXn

— Li'l Ze (@LilZe_7) November 23, 2022