Merry Christmas to each and every Celtic supporter around the World from everyone at The Celtic Star!

 
Celtic Historian David Potter each morning on The Celtic Star looks back at key Celtic events and matches on this day starting on 25th December 1893. David's latest bestseller The Celtic Rising ~ 1965: The Year Jock Stein Changed Everything SOLD OUT on Celtic Star Books but the good news is that it is now back in stock! You can place an order here and we'll post your order immediately. The Celtic Rising is also now available on Amazon Kindle, link below.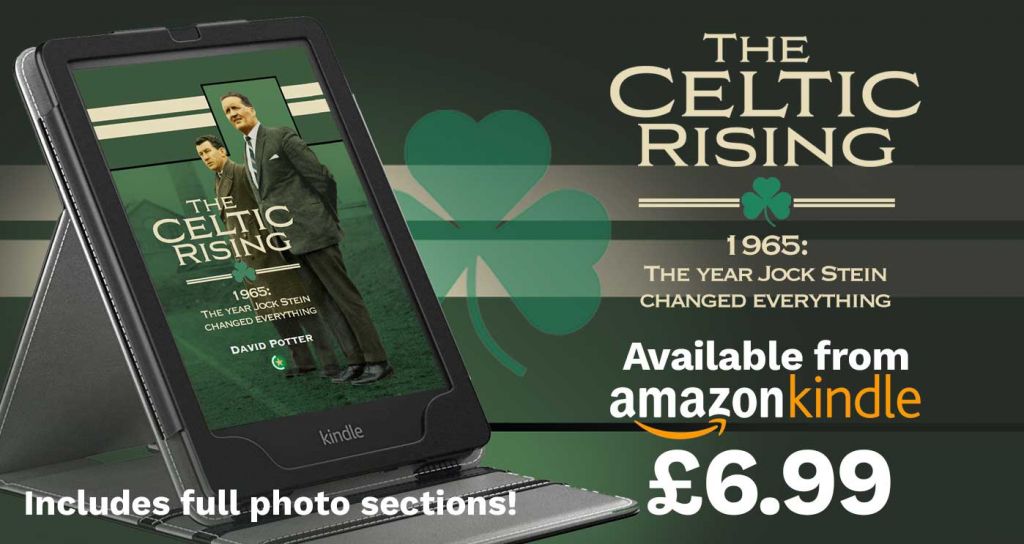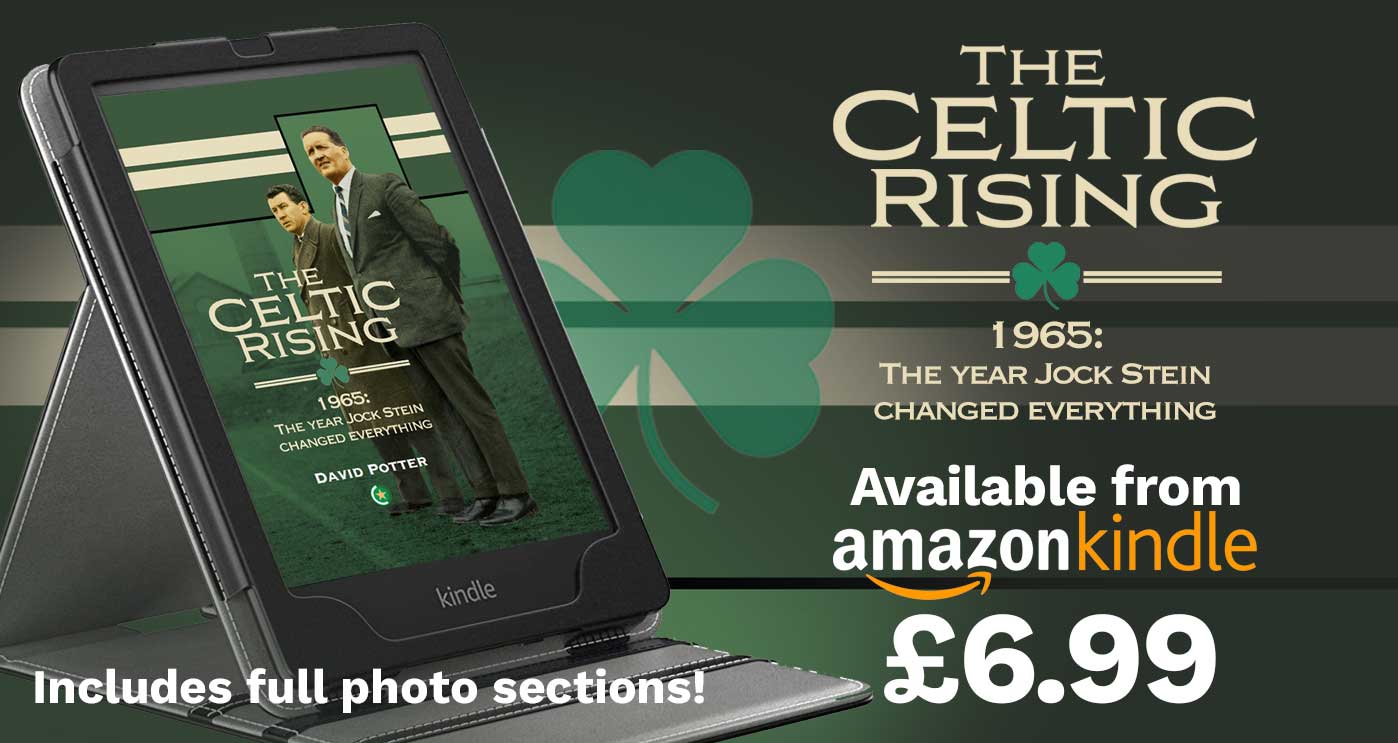 — Li'l Ze (@LilZe_7) December 24, 2022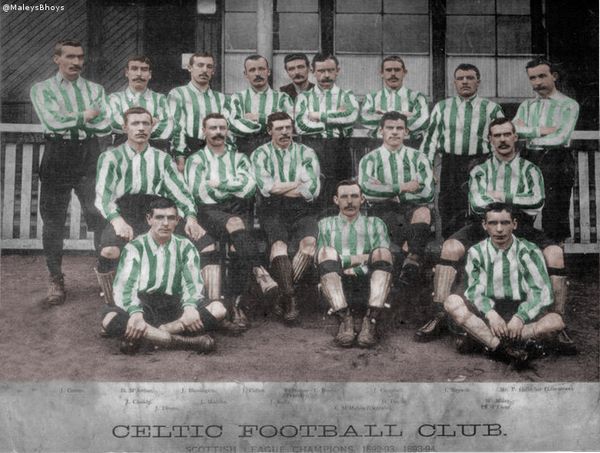 MONDAY 25th DECEMBER 1893 – Celtic try an experiment with floodlit football in a friendly against Clyde. Lights are strung on poles inside the running track and up the middle of the field. Occasionally a high ball is lost to view and now and again the ball hits the fittings which are dubbed "Madden's shipyard" by the fans. Things are not helped by it being a foggy night and the press is compelled to say that "it is not a pronounced success". 5,000 watch a 1-1 draw between the two East End rivals.
25th December 1893, Celtic play Clyde in a friendly under electric lights.https://t.co/VD1p3Fzwig pic.twitter.com/sV00f9GztD

— Li'l Ze (@LilZe_7) December 25, 2022
SATURDAY 25  DECEMBER 1897 – At Barrowfield Park, Celtic put on a magnificent display to beat Clyde 9-1. George Allan scores five, Davie Russell two and the old guard of Sandy McMahon and Johnny Campbell one each. Meanwhile negotiations are going on to buy outright the new Celtic Park ground, although the landlord Hozier is proving awkward.
SATURDAY 25 DECEMBER 1909 – Arguably Jimmy Quinn's greatest goal of them all is scored today at Rugby Park, Kilmarnock, as Jimmy runs through the mud half the length of the pitch with about four men in pursuit before lashing home an unsaveable shot. This day will henceforth be referred to as "Quinn's Christmas".
SATURDAY 25 DECEMBER 1915 – Celtic celebrate the second Christmas of the war with a hat-trick from Patsy Gallacher, and one each from Jimmy McColl, Johnny Browning and Jimmy McMenemy as Airdrie are hopelessly outclassed by Celtic. The 10,000 crowd contains a large percentage of men in khaki home on leave, enjoying the fine 6-0 victory.
SATURDAY 25 DECEMBER 1937 – Little Christmas cheer is extended to Jimmy McGrory in his first game as Kilmarnock manager for Celtic hammer them 8-0 at Parkhead. Jimmy is given a loud cheer as he takes his seat in the stand, but then Frank Murphy, Johnny Crum and John Divers all score two goals each and Jimmy Delaney and Malky MacDonald one each in a riotously one-sided game.
SATURDAY 25 DECEMBER 1965 – 21,000 are at Parkhead this Christmas Day to see Celtic beat Morton 8-1. It is a truly breath taking Celtic performance as Joe McBride scores a hat-trick, Steve Chalmers and John Hughes each score two and Bobby Murdoch scores the other one.
Merry Christmas!
David Potter
25th December 1971, Celtic 3:2 Hearts.

The last time a Christmas day fixture was played.https://t.co/LGw7fLuKXX pic.twitter.com/ZGErvklKyF

— Li'l Ze (@LilZe_7) December 25, 2022
Jingle Bells. 🎅 pic.twitter.com/KpJPnj65fX

— Li'l Ze (@LilZe_7) December 24, 2022
Merry Christmas troops. 🎅🎄 pic.twitter.com/fRQXC9H9t4

— Li'l Ze (@LilZe_7) December 25, 2022