Celtic Historian David Potter each morning on The Celtic Star looks back at key Celtic events and matches on this day starting on 27th February 1904. David's latest bestseller The Celtic Rising ~ 1965: The Year Jock Stein Changed Everything is available now in print on Celtic Star Books, and also on Amazon kindle, links below…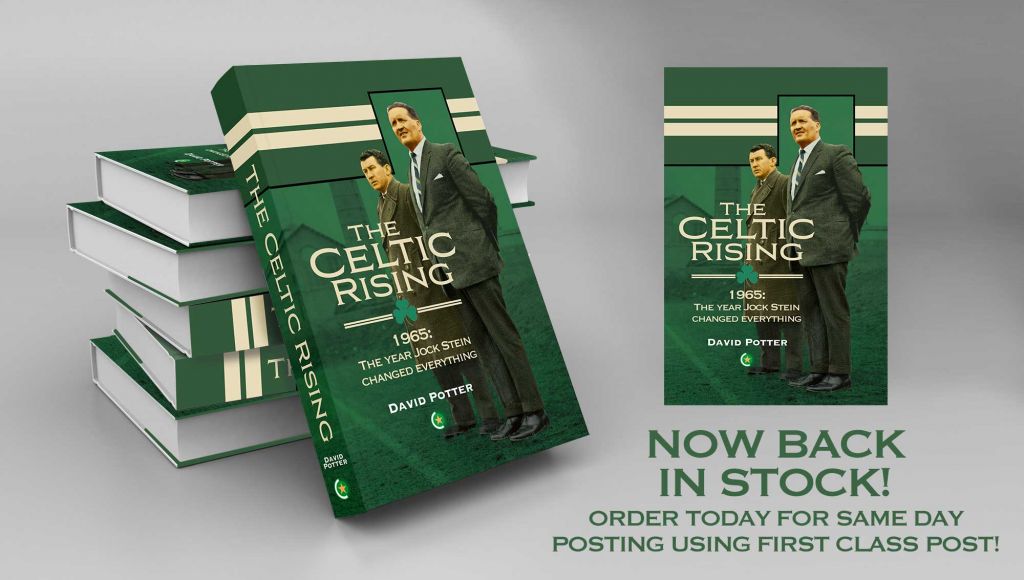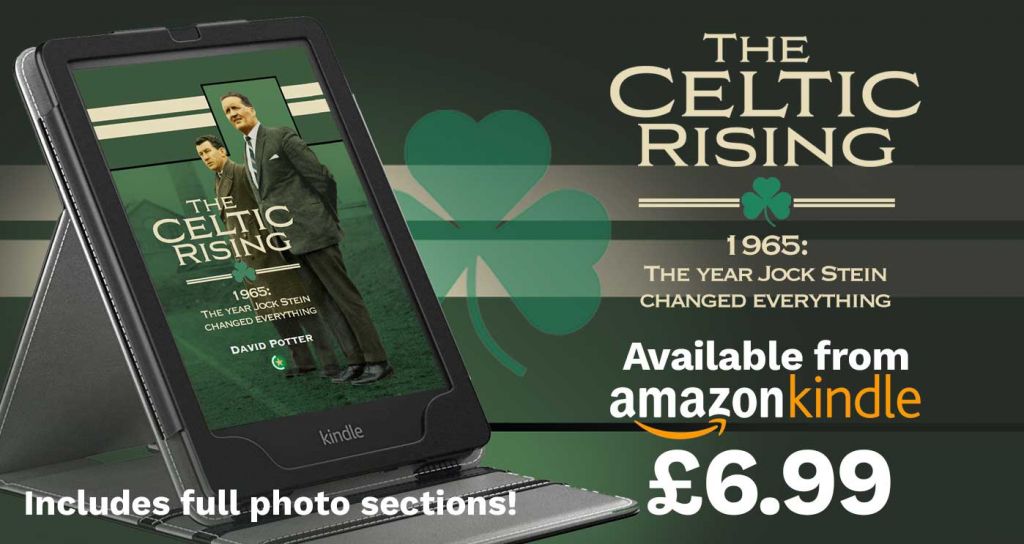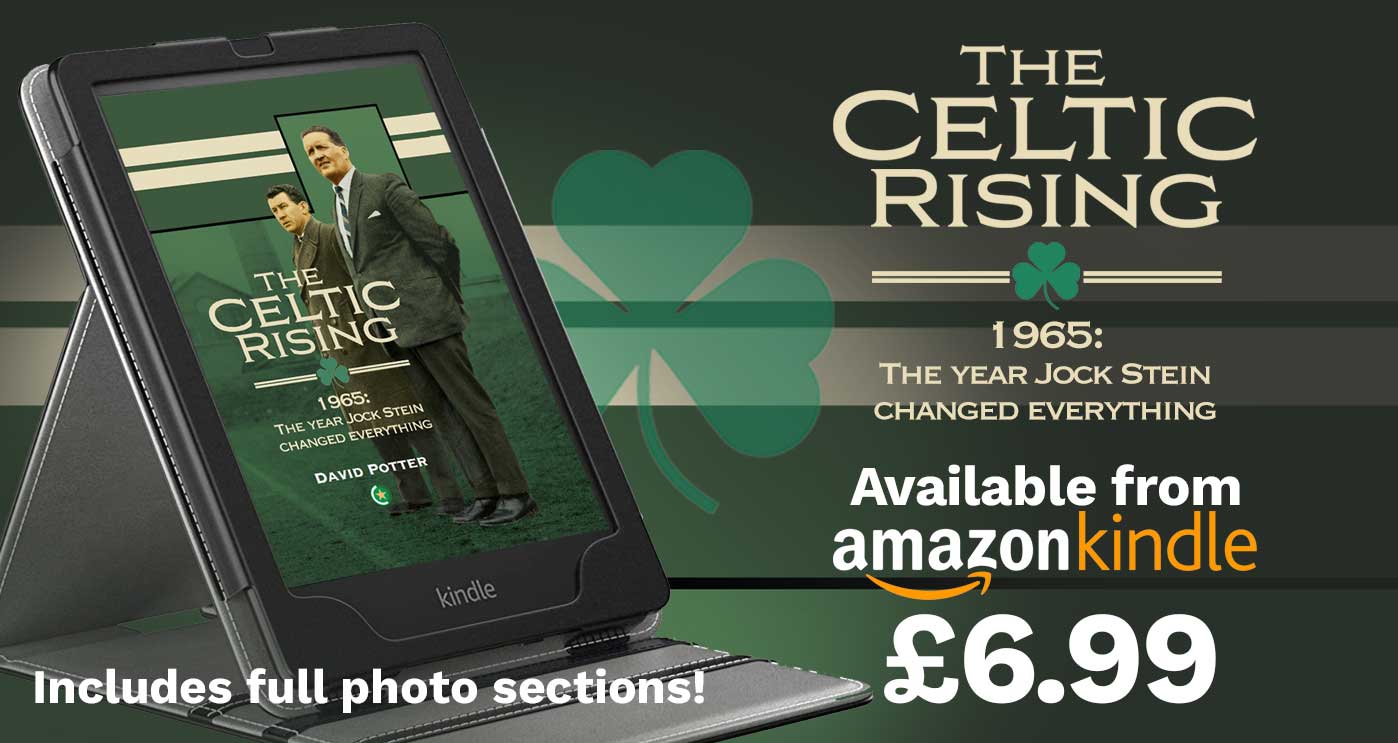 SATURDAY 27 FEBRUARY 1904 – For the first time, the immortal half-back line of Young, Loney and Hay are actually chosen to play together (they had played together once before, but only because of injuries). This decision will eventually revolutionise Scottish football, but today it is an unspectacular 0-0 draw on a barely playable pitch in a Scottish Cup replay at Dens Park, Dundee in front of 27,000 fans.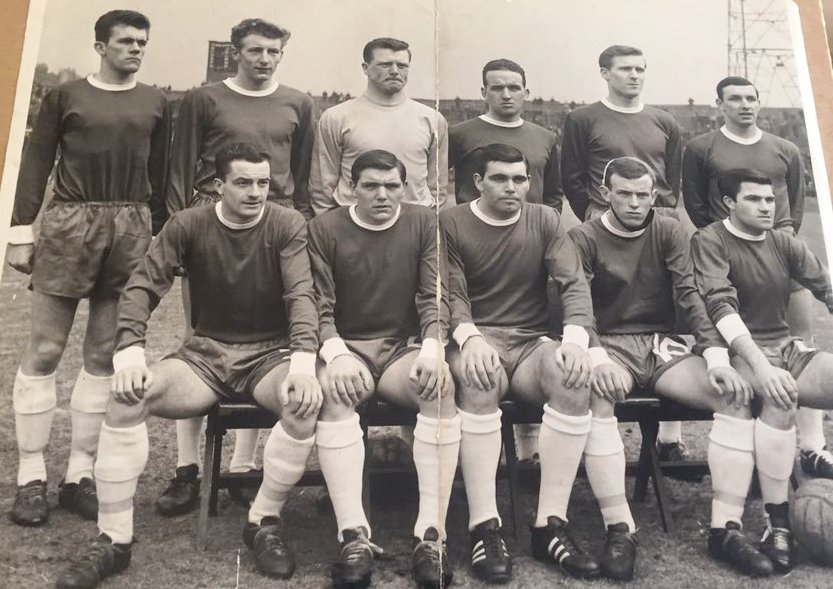 SATURDAY 27 FEBRUARY 1965 – Celtic play Kilmarnock today at Parkhead in what is seen as a "rehearsal" for next week's Scottish Cup game, but it would be wrong to think that Celtic are taking it easy. The feeling is that Celtic "owe them one" for two distressing events that happened last autumn at Rugby Park. One was when Billy McNeill and Bobby Murdoch were carried off (McNeill quite seriously injured) and the other was a dreadful Celtic performance when they lost 2-5 in the game immediately after the defeat in the Scottish League Cup final. Today however the much improved Celtic team win 2-0 with goals from John Hughes and Steve Chalmers.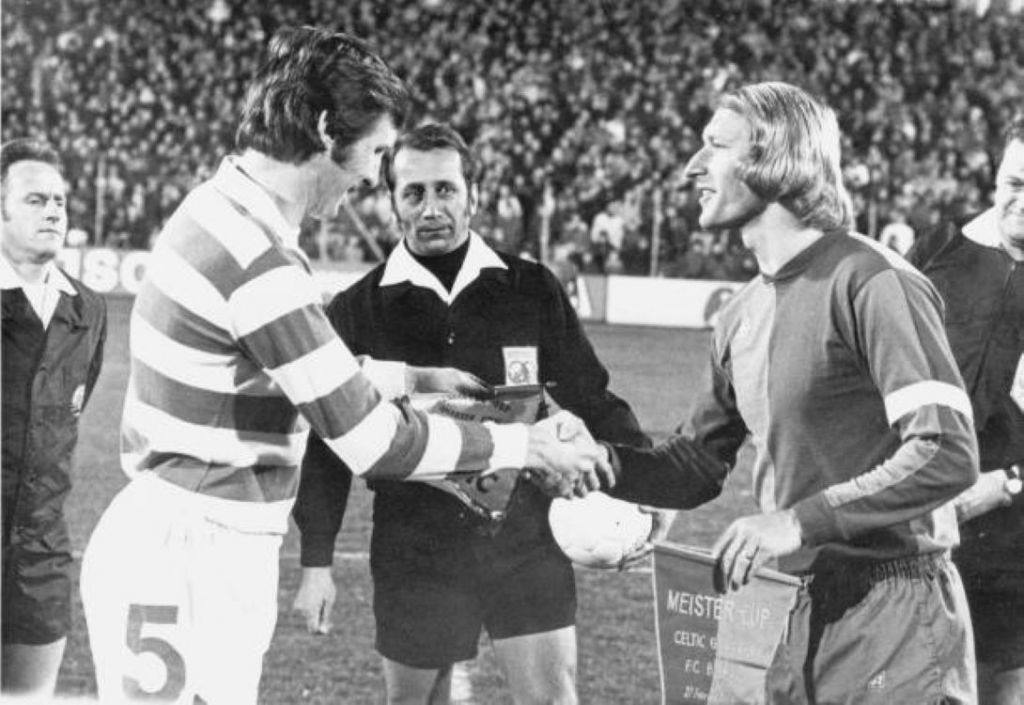 WEDNESDAY 27 FEBRUARY 1974 – It is the eve of the General Election in Great Britain, but in Switzerland, Celtic are taking on Basle in the first leg of the European Cup quarter final. They make it difficult for themselves by losing 2-3 against a team who have improved beyond all measure since Celtic last played them in 1963. Paul Wilson and Kenny Dalglish score Celtic's goals.
27th February 1974, FC Basel 3:2 Celtic.

Paul Wilson and Kenny Dalglish with crucial away goals.

2 cracking goals, Odermatt for them wasn't bad either!

Dalglish goal was Celtics 100th in European competition. pic.twitter.com/VkfLGTgopC

— Li'l Ze (@LilZe_7) February 27, 2023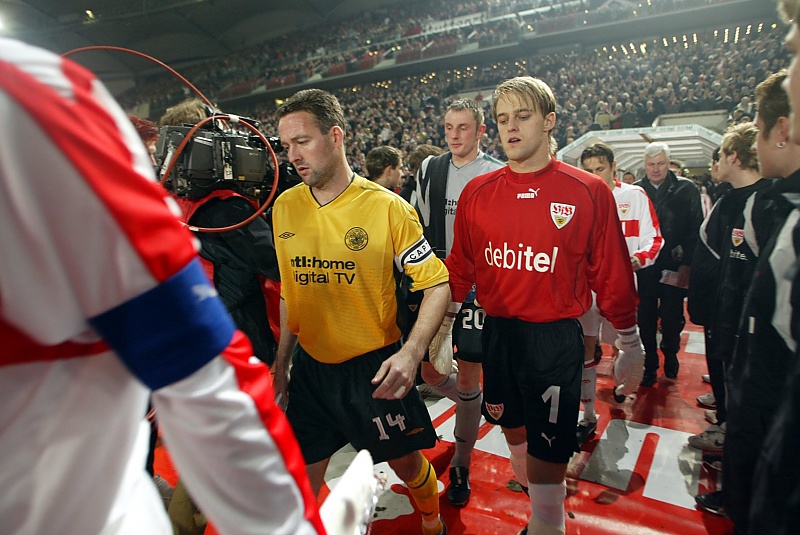 THURSDAY 27 FEBRUARY 2003 – Celtic look a little vulnerable at the end when VFB Stuttgart score a couple of late goals to make the aggregate score 5-4, but Celtic have already done all the hard work with early away goals from Alan Thompson and John Hartson, both coming from the excellent work of Didier Agathe. Celtic won 3-1 at Parkhead a week earlier in the first leg.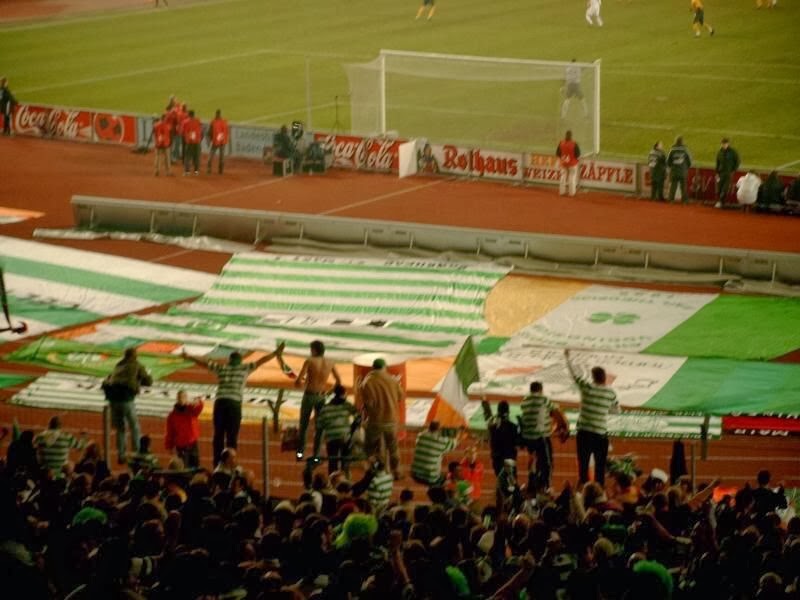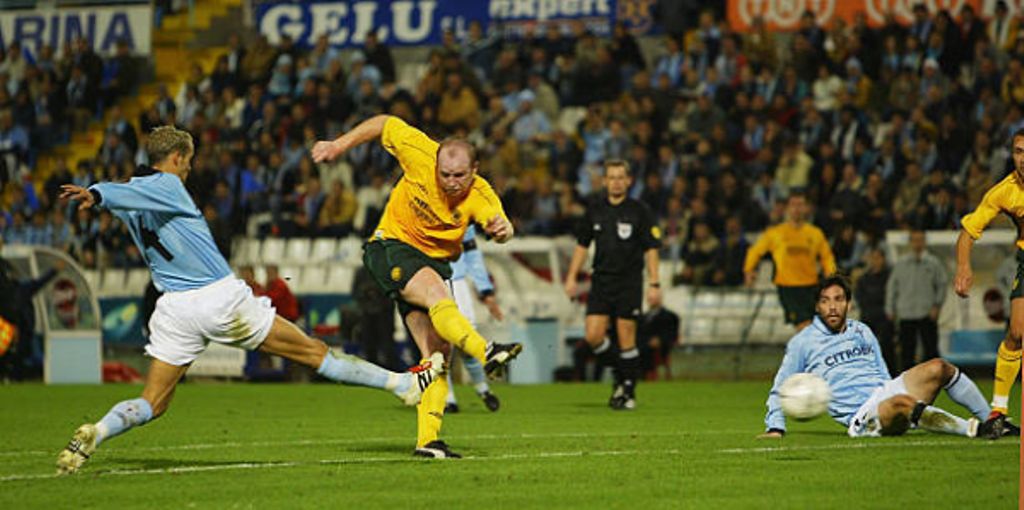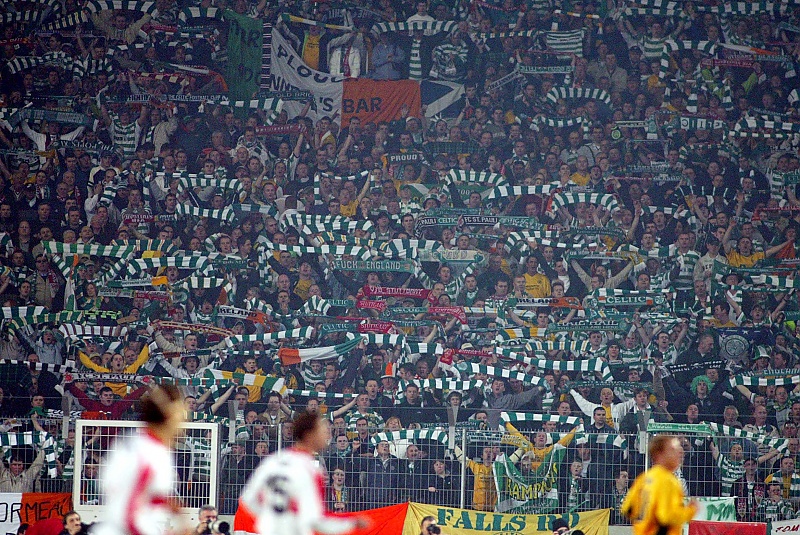 20 years ago today, VFB Stuttgart 3:2 Celtic.

Thommo and Suttons early goals enough to send Celtic into the Uefa Cup quarter-finals. @Alantommo8 @chris_sutton73

Agathe on 🔥🏃🏿‍♂️@DidierAgathe

What a trip. pic.twitter.com/tbzldqVPfi

— Li'l Ze (@LilZe_7) February 27, 2023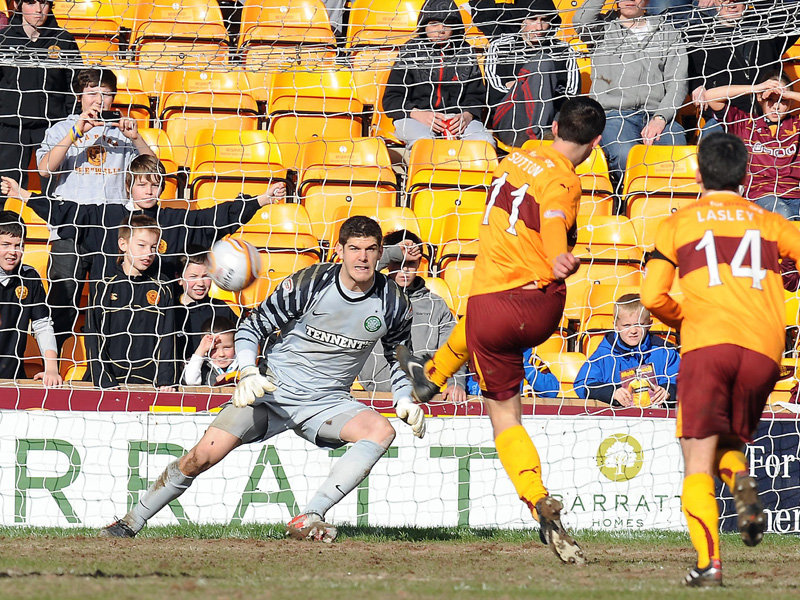 SUNDAY 27 FEBRUARY 2011 – A shocking Celtic performance at Motherwell sees a 0-2 defeat with both goals coming from John Sutton (brother of Chris). The only possible excuse is the awful Motherwell pitch. As the TV commentator put it, "the groundsman has ruled himself out of the Groundsman of the Year Award", but it is all the more distressing as Celtic defeated Rangers last week, and worrying because they face them again on Wednesday night.
David Potter
30 years ago today, Falkirk 0:3 Celtic.

McAvennie and Payton(2). @MaccaFrank @AndyPayton10 pic.twitter.com/1Yt2UbFBrR

— Li'l Ze (@LilZe_7) February 27, 2023
27th February 1999, Celtic 2:1 Dundee Utd.

Burley and Larsson. @craigburley pic.twitter.com/Z9xvsJgE17

— Li'l Ze (@LilZe_7) February 27, 2023
27th February 2005, Clyde 0:5 Celtic.

Varga(2), Thommo, Petrov and Bellamy. @Alantommo8 @StanPetrov19 pic.twitter.com/yDkJYSpTrr

— Li'l Ze (@LilZe_7) February 27, 2023
15 years ago today, Celtic 2:1 ICT.

McDonald and Samaras. @ScottyMcD83 pic.twitter.com/vpuEgkW8Tl

— Li'l Ze (@LilZe_7) February 27, 2023
27th February 2019, Hearts 1:2 Celtic.

Forrest and an injury-time winner from Edouard. @Oedouard22 pic.twitter.com/tITUlf0MCW

— Li'l Ze (@LilZe_7) February 27, 2023
And finally…
Beautiful Sunday. pic.twitter.com/lHsS1s6Dqf

— Li'l Ze (@LilZe_7) February 26, 2023