Celtic Historian David Potter each morning on The Celtic Star looks back at key Celtic events and matches on this day starting on 31st March 1923. David's latest bestseller The Celtic Rising ~ 1965: The Year Jock Stein Changed Everything is available now in print on Celtic Star Books, and also on Amazon kindle, links below…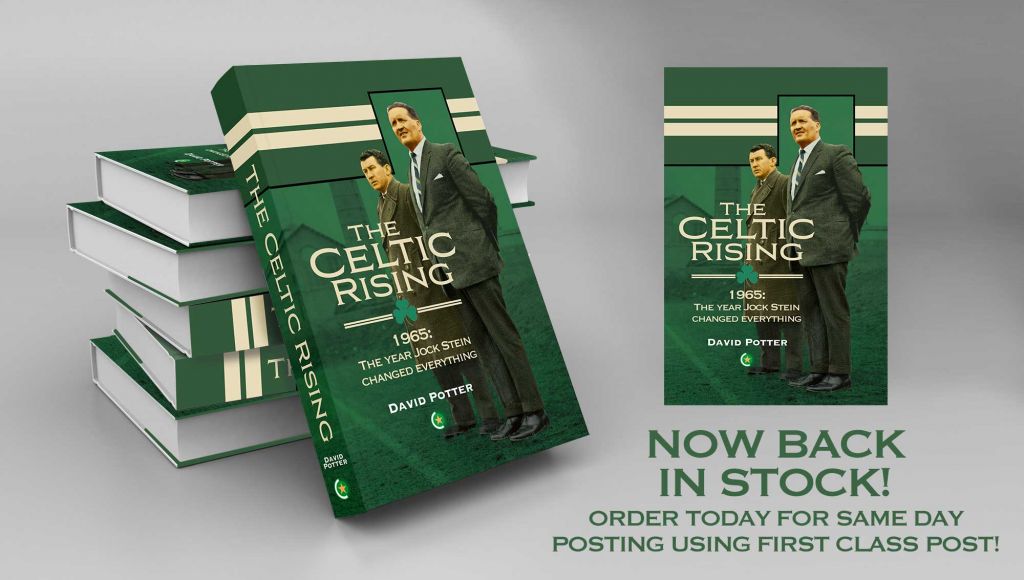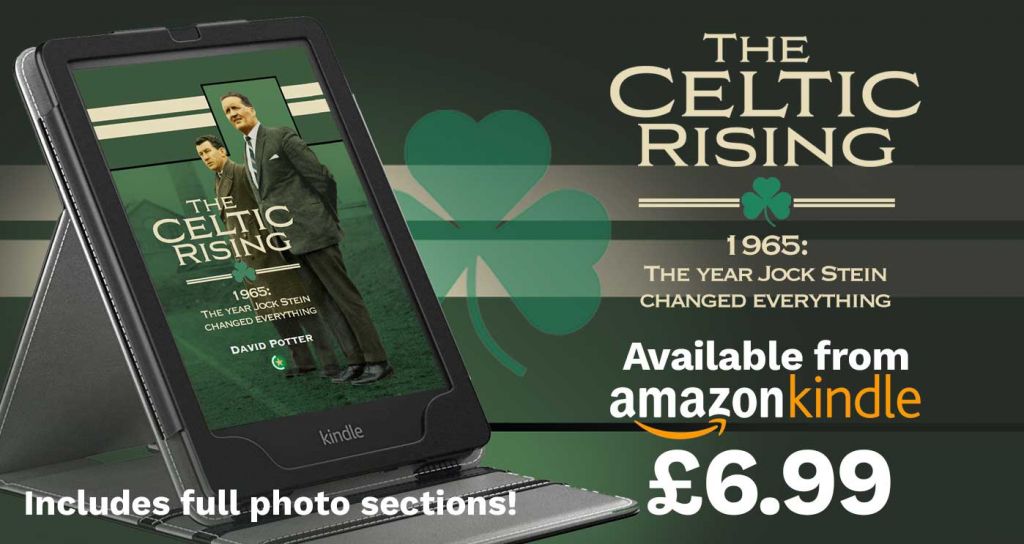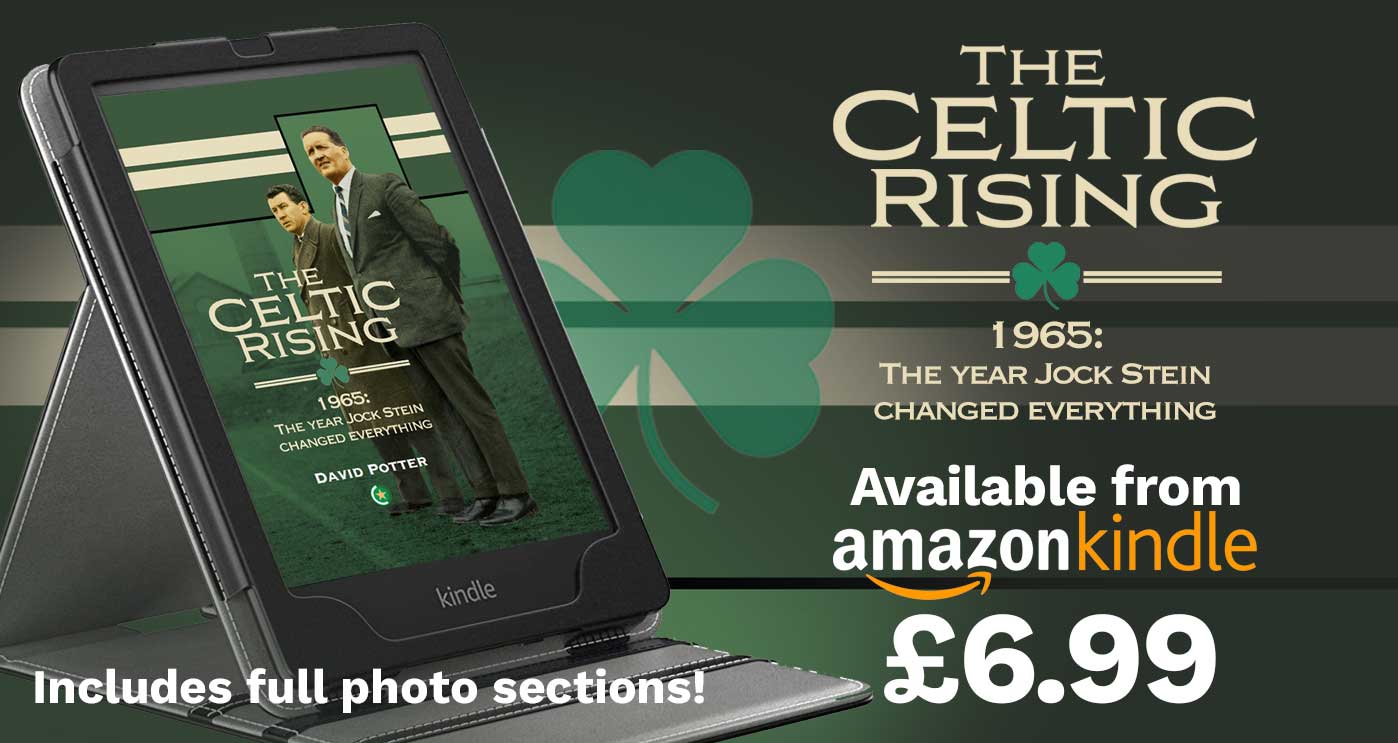 SATURDAY 31 MARCH 1923 – Celtic beat Hibs 1-0 at Hampden in front of a crowd of 80,000 to win the Scottish Cup for the tenth time. The conditions are good, but it is generally agreed to be a poor game, and the only goal comes in the second half when Joe Cassidy latches on to a long ball to beat Willie Harper in the Hibs goal. This victory means that Celtic are now level with Queen's Park in terms of Scottish Cup victories, both teams having won the trophy ten times each.
100 years ago today, Celtic win the Scottish Cup for the 10th time after a 1:0 victory over Hibs. pic.twitter.com/Un3OORd9q4

— Li'l Ze (@LilZe_7) March 30, 2023
SATURDAY 31 MARCH 1928 – This is the day of the famous Wembley Wizards game when Scotland, without a Celtic man in the team, beat England 5-1, but that is of less concern to Celtic fans than the victory over Bo'ness 4-1 at Parkhead. Again without Tommy McInally, whose absence in 1928 is not really missed, Celtic play well with two goals from Jimmy McGrory and one each from Adam McLean and Peter Wilson
SATURDAY 31 MARCH 1951 – Celtic reach their first Scottish Cup final since the Second World War by beating Raith Rovers 3-2 at Hampden in a tight game before 84,327, the biggest attendance that Raith Rovers have ever played before. Raith are a good side and will complain bitterly about one of Celtic's goals, but it is Celtic who advance with goals from Jock Weir, Charlie Tully and John McPhail.
31st March 1951, Celtic beat Raith Rovers 3:2 in Scottish Cup semi-final. pic.twitter.com/4Nj2KPpcdW

— Li'l Ze (@LilZe_7) March 30, 2023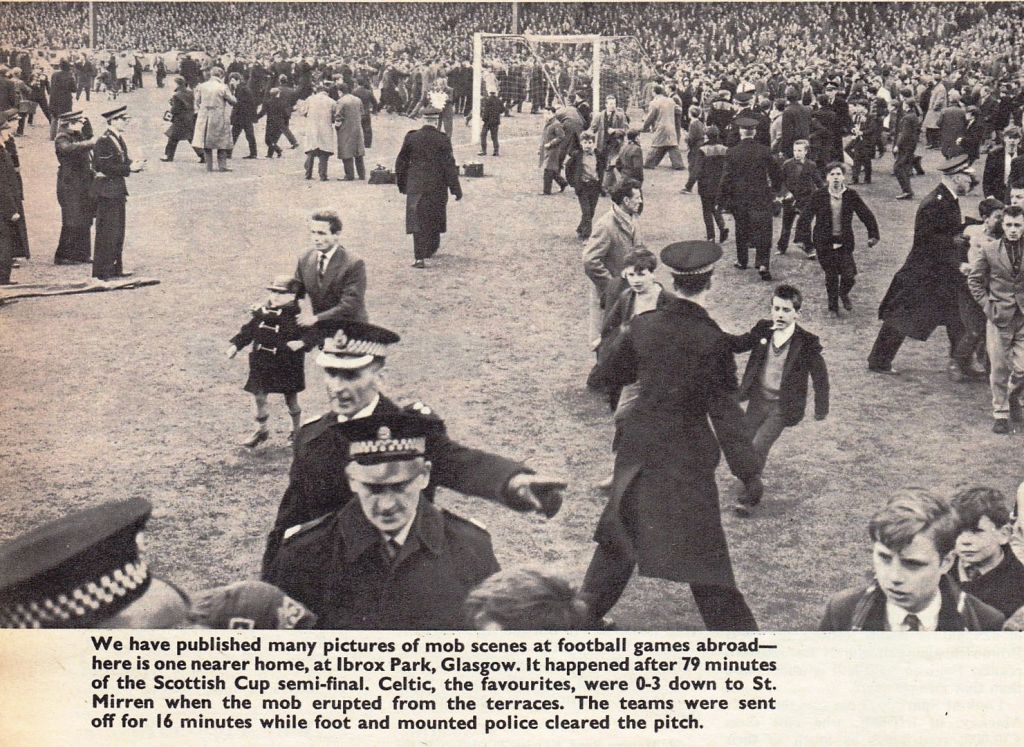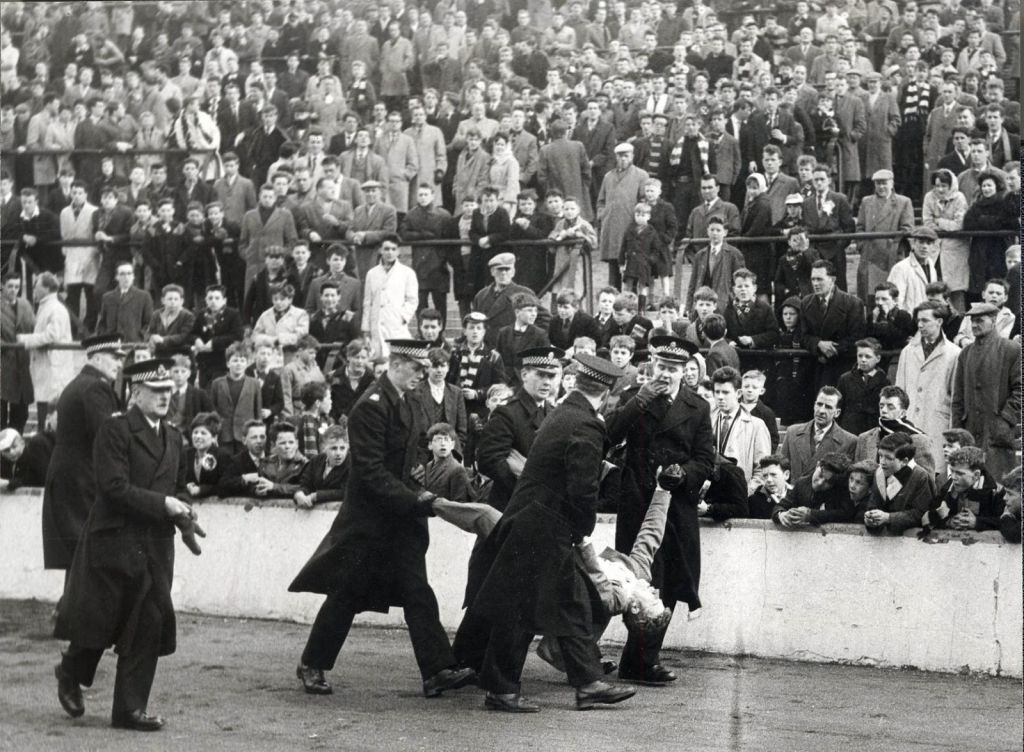 SATURDAY 31 MARCH 1962 – It is one of Celtic's most shameful days for two reasons. One is an appallingly inept performance against St.Mirren at Ibrox in the Scottish Cup semi-final. The problem seems to start when captain Dunky MacKay wins the toss and opts to play against the wind, something that upsets some of the team. Then the Celtic defence is simply non-existent as St. Mirren take a 3-0 lead before half-time. All this is simply appalling but things get a lot worse when the frustrated fans invade the pitch after 80 minutes compelling a cessation of play. To their credit the Celtic Directors immediately concede the game, but the pitch is cleared and the remaining ten minutes are played out, during which Celtic score an irrelevant goal through Alec Byrne. Celtic's season effectively comes to an end today, for the Scottish League Championship has already been blown by carelessness and inconsistency from this talented but unreliable side.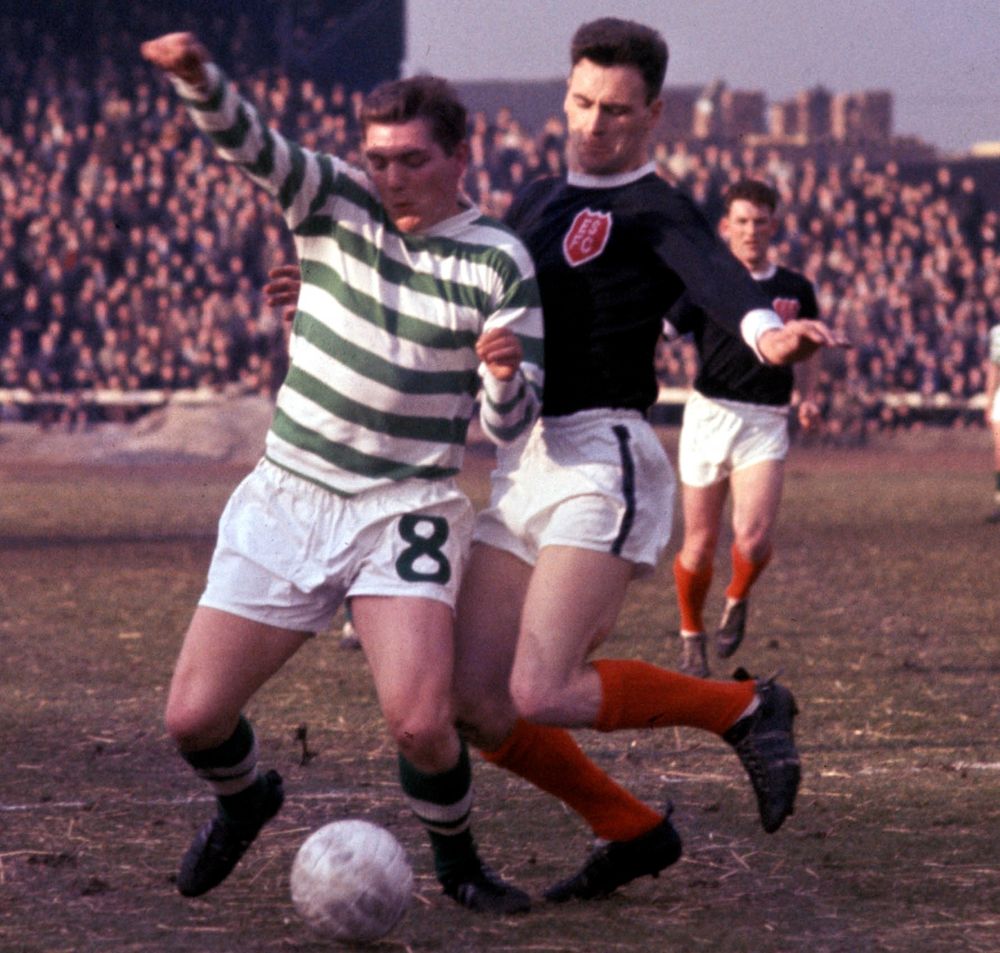 WEDNESDAY 31 MARCH 1965 – This is looked back upon as the night that the new Celtic were born with Bobby Murdoch playing at right half – not exactly the first time but the first time with conspicuous success. Without much bother, they beat Motherwell 3-0 in the Scottish Cup semi-final replay at Hampden with goals coming from Steve Chalmers, John Hughes and Bobby Lennox. 58,959 are there this fine spring night to see Celtic qualify to play against Dunfermline Athletic in the final.
31st March 1965, Celtic beat Motherwell 3:0 in Scottish Cup semi replay.

Chalmers, Lennox and Hughes with the goals. pic.twitter.com/q2NkpYgNK8

— Li'l Ze (@LilZe_7) March 30, 2023
David Potter
31st March 1900, Celtic beat Rangers 2:1 at Ibrox.https://t.co/KyfkVn3aD8 pic.twitter.com/1nm9muG05e

— Li'l Ze (@LilZe_7) March 30, 2023
31st March 1984, Celtic 1:0 Aberdeen.

Jim Melrose with the winner. pic.twitter.com/A7sMNsWOES

— Li'l Ze (@LilZe_7) March 30, 2023
10 years ago today, St Mirren 1:1 Celtic.

Commons.

Another Bobby Madden special. pic.twitter.com/teJpyQKn3P

— Li'l Ze (@LilZe_7) March 30, 2023
31st March 2007, Dundee Utd 1:1 Celtic.

Great freekick from Nakamura. pic.twitter.com/moLHVTNmNn

— Li'l Ze (@LilZe_7) March 30, 2023
5 years ago today, Celtic 3:0 Ross County.

Dembele, Armstrong and Rogic. @MDembele_10 @Tom_Rogic pic.twitter.com/vNJRe7ROJB

— Li'l Ze (@LilZe_7) March 30, 2023
31st March 2019, Celtic 2:1 Rangers.

Edouard and Forrest. @Oedouard22 pic.twitter.com/MIedTjg9iK

— Li'l Ze (@LilZe_7) March 30, 2023