Celtic Historian David Potter each morning on The Celtic Star looks back at key Celtic events and matches on this day starting on 3rd May 1913. David's latest bestseller The Celtic Rising ~ 1965: The Year Jock Stein Changed Everything is available now in print on Celtic Star Books, and also on Amazon kindle, links below…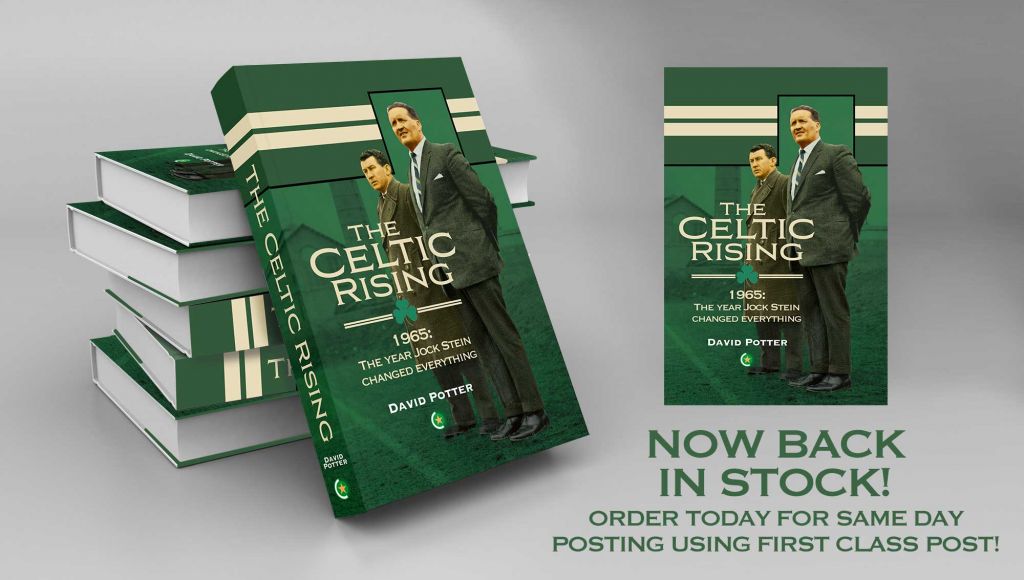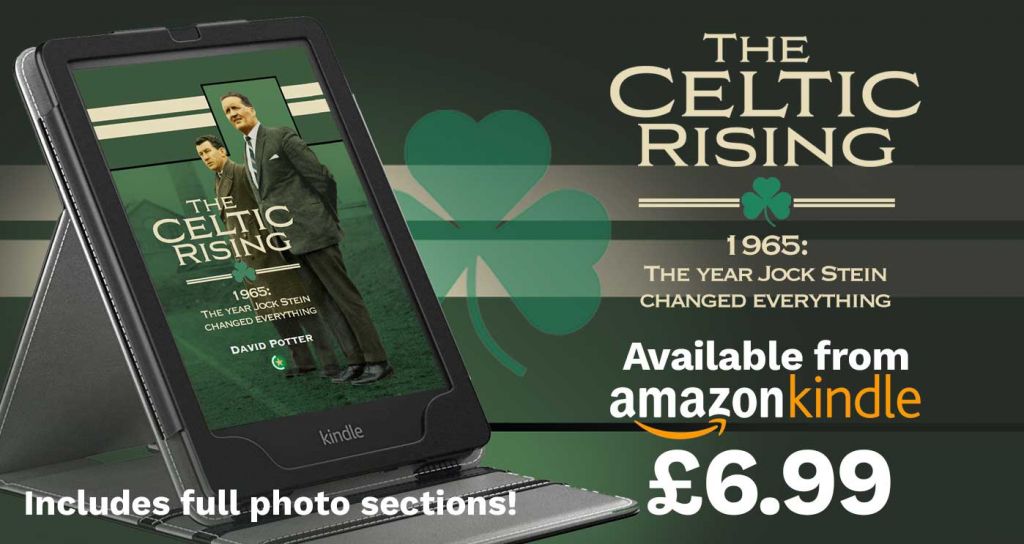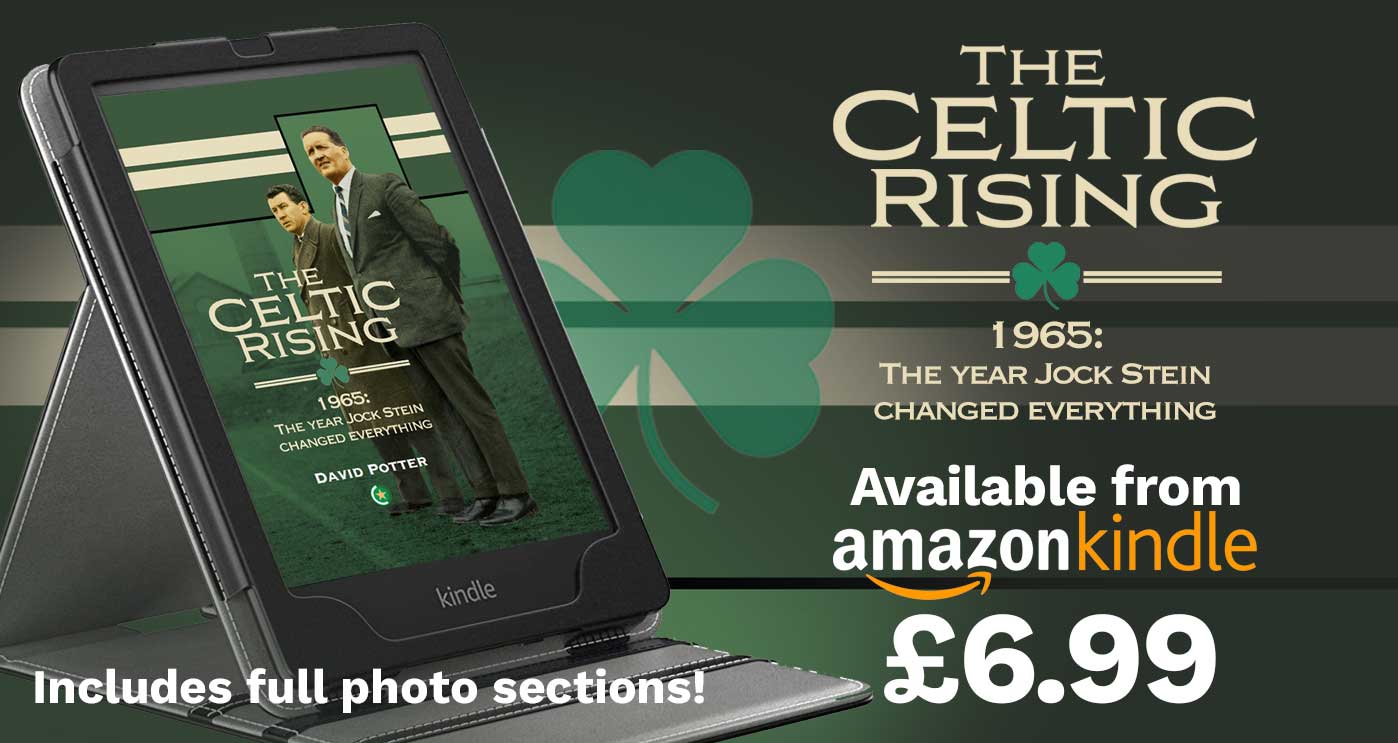 SATURDAY 3rd MAY 1913 – The 1912/13 has possibly been Celtic's worst to date with nothing won, but there is still the Glasgow Charity Cup and Celtic today beat Clyde 1-0 with a goal scored by attacking centre half Willie Loney. A chance is given today to a new centre forward called Barney Connolly.
SATURDAY 3rd MAY 1930 – A rare moment of happiness for Celtic fans this year as they beat Queen's Park 4-1 at Hampden in the first round of the Glasgow Charity Cup, the last chance to stop Rangers winning a quadruple this season. This however is a good performance with a couple of goals from Charlie Napier and one each from Jimmy McGrory and Paddy Connolly.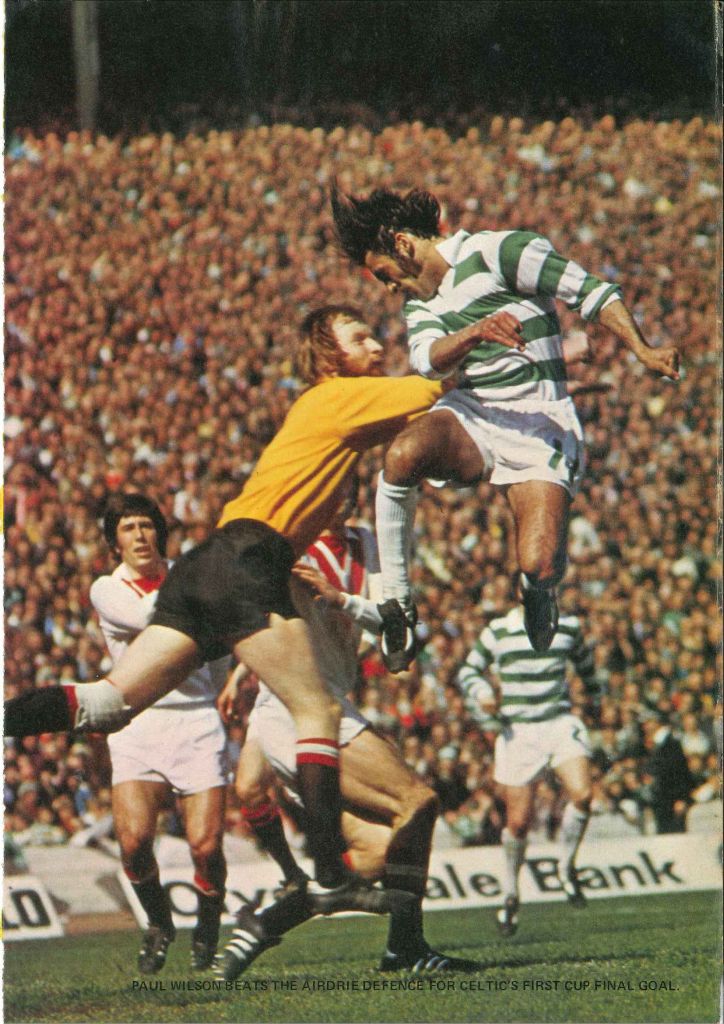 SATURDAY 3rd MAY 1975 – It is Paul Wilson's moment of glory as he scores twice in Celtic's 3-1 defeat of Airdrieonians as they win the Scottish Cup for the 24th time before 75,457 at Hampden. Paul's mother had died earlier in the week, and his brave decision to play was thus vindicated. The other goal is a penalty kick scored by Pat McCluskey. After the game, Billy McNeill, having lifted the Scottish Cup seven times in the last decade, announces his retirement from the playing side of the game.
3rd May 1975, Celtic beat Airdrie 3:1 to win the Scottish Cup.

Wilson(2) and McCluskey.

Billy McNeill's last game for Celtic. pic.twitter.com/LnVopqET8F

— Li'l Ze (@LilZe_7) May 2, 2023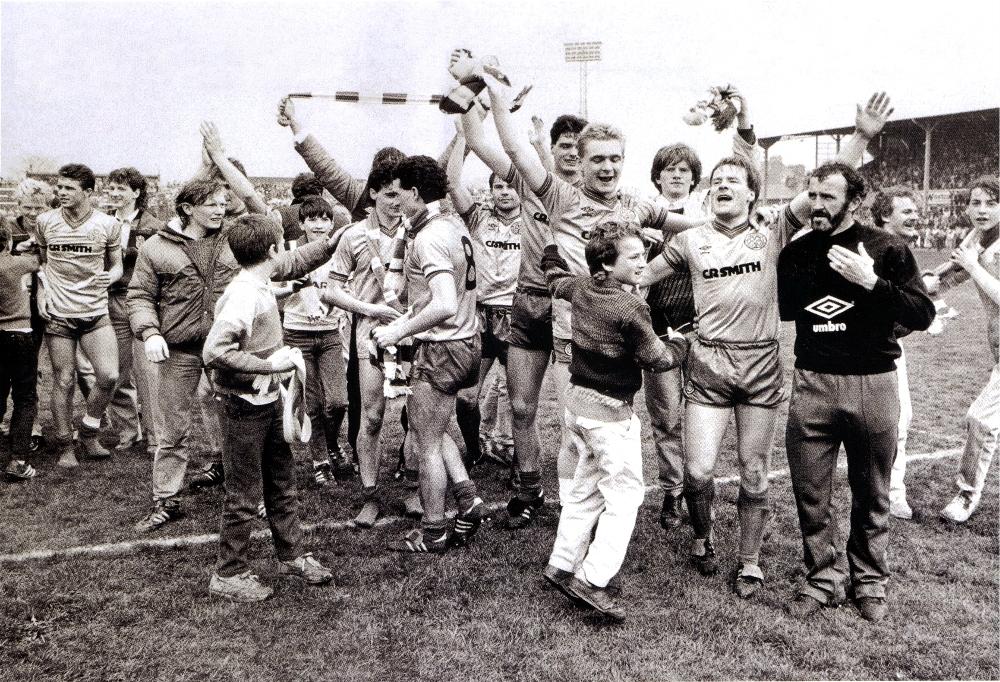 SATURDAY 3rd MAY 1986 – A remarkable day whose repercussions are still felt to this day in Edinburgh! For Celtic to win the Scottish League, they need to beat St.Mirren 4-0 at Love Street and hope that Dundee can beat Hearts at Dens Park. Incredibly, they proceed to do just that with brilliant football at Love Street, winning 5-0 with two goals each by Maurice Johnston and Brian McClair and a singleton by Paul McStay. Then 17,557 at Love Street go crazy when their transistors tell them that Celtic-supporting Albert Kidd has scored twice for Dundee to win the championship for Celtic!
3rd May 1986, Celtic beat St Mirren 5:0 at Love Street to win the title on a sensational day with a little help from Albert Kidd.

McClair(2), Judas(2) and McStay. @BrianMcClair13 pic.twitter.com/wXfeSq6X45

— Li'l Ze (@LilZe_7) May 2, 2023
Happy Albert Kidd day to all those who celebrate it.🙌 pic.twitter.com/SBeap6r7cw

— Li'l Ze (@LilZe_7) May 2, 2023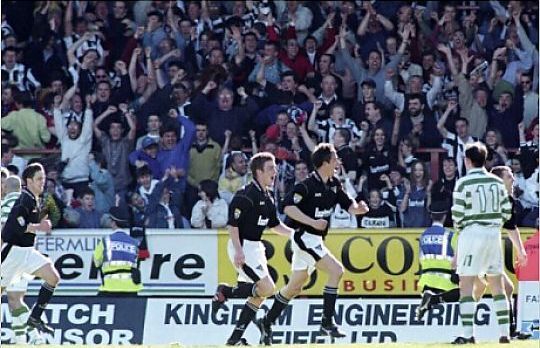 SUNDAY 3rd MAY 1998 – A man with the unlikely name of Craig Faulconbridge deprives Celtic of the Scottish League championship. Celtic need to win at East End Park Dunfermline to clinch the title and with seven minutes to go, they are leading 1-0 with a fine Simon Donnelly goal set up by some good work from Henrik Larsson, but then a looping header from Faulconbridge gets the better of Jonathan Gould in the Celtic goal, and Celtic's title celebrations have to be put on ice.
25 years ago today, Dunfermline 1:1 Celtic.

Donnelly. @SimonDonnelly13

Late equaliser puts the champagne on ice for another week. pic.twitter.com/pCgyEw6UAG

— Li'l Ze (@LilZe_7) May 2, 2023
David Potter
Joseph Plunkett married Grace Gifford in a heartbreaking ceremony in Kilmainham Gaol 107 years ago tonight, hours later just before dawn Plunkett was executed by a British Army firing squad.
"Father, I am very happy. I am dying for the glory of God and the honour of Ireland." RIP pic.twitter.com/RKBbdJWfXU

— Kevin Campbell (@KevinCampSF) May 2, 2023
20 years ago today, Dunfermline 1:4 Celtic.

Larsson, Petrov(2) and Thommo. @StanPetrov19 @Alantommo8 pic.twitter.com/Y2Xg5CrBNz

— Li'l Ze (@LilZe_7) May 2, 2023
3rd May 2006, Celtic 2:0 Kilmarnock.

Zurawski and Varga. pic.twitter.com/BYkXrZXSx5

— Li'l Ze (@LilZe_7) May 2, 2023
15 years ago today, Motherwell 1:2 Celtic.

McDonald and Samaras. @ScottyMcD83 pic.twitter.com/WfzwYgzGmv

— Li'l Ze (@LilZe_7) May 2, 2023
3rd May 2012, Celtic 1:0 St Johnstone.

Stokes. pic.twitter.com/Kk6aG9AbFz

— Li'l Ze (@LilZe_7) May 2, 2023
3rd May 2014, Celtic 5:2 Aberdeen.

Brown(2), Stokes and Commons(2). @ScottBrown8 pic.twitter.com/hFi4WYPYRY

— Li'l Ze (@LilZe_7) May 2, 2023