Celtic Historian David Potter each morning on The Celtic Star looks back at key Celtic events and matches on this day starting on 4th December 1909. David's latest book The Celtic Rising ~ 1965 The Year Jock Stein Changed Everything is very close to selling out on Celtic Star Books with just a few books remaining. You can order one of the last remaining copies by clicking on the book's cover below…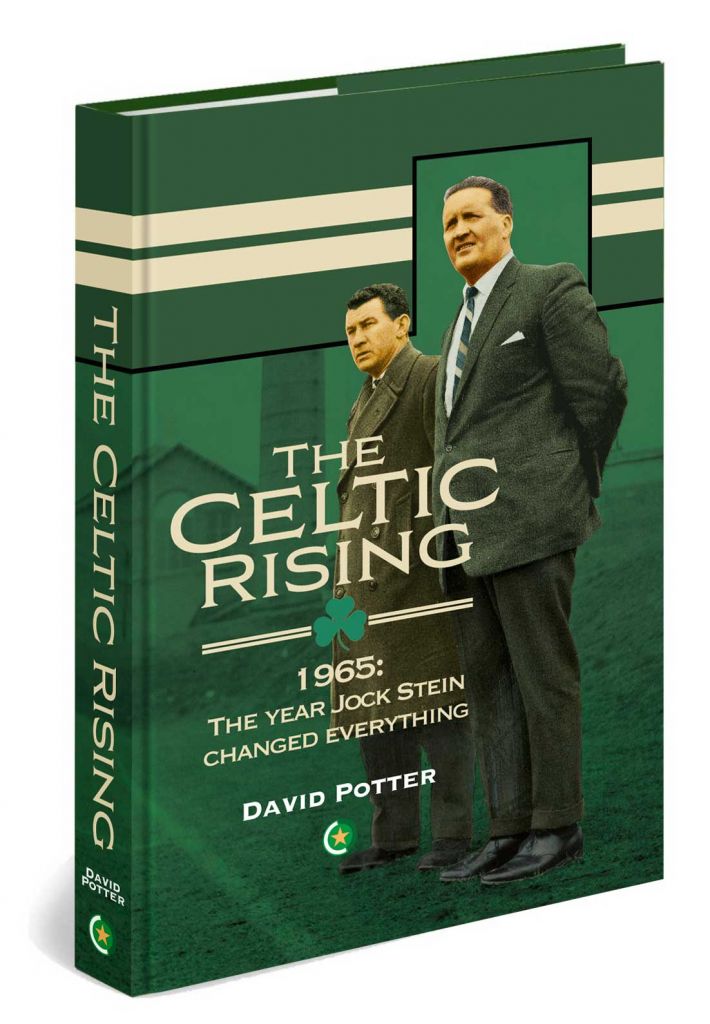 SATURDAY 4 DECEMBER 1909 – A slightly disappointing Celtic performance at Parkhead in front of a small crowd of only 5,000 fans, but it is still a victory as Jimmy Quinn scores twice to beat Kilmarnock 2-1. Peter Johnstone, playing at inside left is the best player on the field. Glasgow was blanketed in hard freezing fog, and such conditions do not lend themselves to good football.
SATURDAY 4 DECEMBER 1920 – Tommy McInally who mysteriously disappeared from the Celtic team last week is restored today and is back to his tricks again, scoring two goals at Falkirk in a 3-1 win. Adam McLean scores the other Celtic goal.
WEDNESDAY 4 DECEMBER 1963 – Celtic, playing as well as they have played for some time, beat Dinamo Zagreb 3-0 in the first leg of the European Cup Winners' Cup before 42,000 fans. Steve Chalmers scores twice and John Hughes once, and in reality, there should have been more goals. Most unusually for the times, the second half of this game was shown live on STV and Grampian TV, and the vast TV audience were very impressed with the team which only a few months ago was the object of supporters' demonstrations!
4th December 1963, Celtic beat Dinamo Zagreb 3:0 in the European Cup Winners Cup.

Chalmers(2) and Hughes. pic.twitter.com/i1H4eqb66A

— Li'l Ze (@LilZe_7) December 4, 2022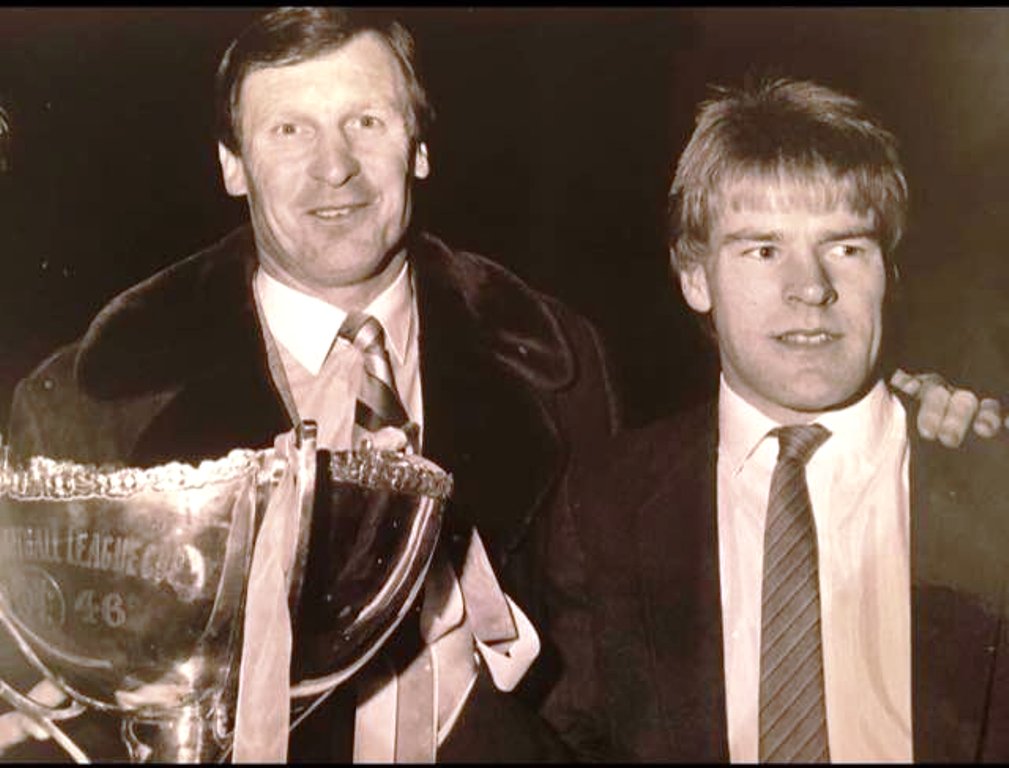 SATURDAY 4 DECEMBER 1982 – Celtic win the Scottish League Cup for the 9th time as they beat Rangers 2-1 at Hampden before 55,372. It is a wet, miserable, depressing day – but not for Celtic! The north side of the ground is being redeveloped and there is a slightly surreal atmosphere to proceedings. Celtic reach half-time two goals up, one from Charlie Nicholas, the other a piledriver from Murdo MacLeod. Rangers pull one back in the second half through a free-kick, but Celtic remain comfortably on top, and the soaking conditions cannot dampen the spirits of the exultant Celtic fans. Celtic's next success in this tournament is 15 years away!
40 years ago today, Celtic beat Rangers 2:1 to win the League Cup.

Nicholas and Murdo with the goals. @CharNicholas10 @murdomacleod06 pic.twitter.com/NSRdlSHEB2

— Li'l Ze (@LilZe_7) December 4, 2022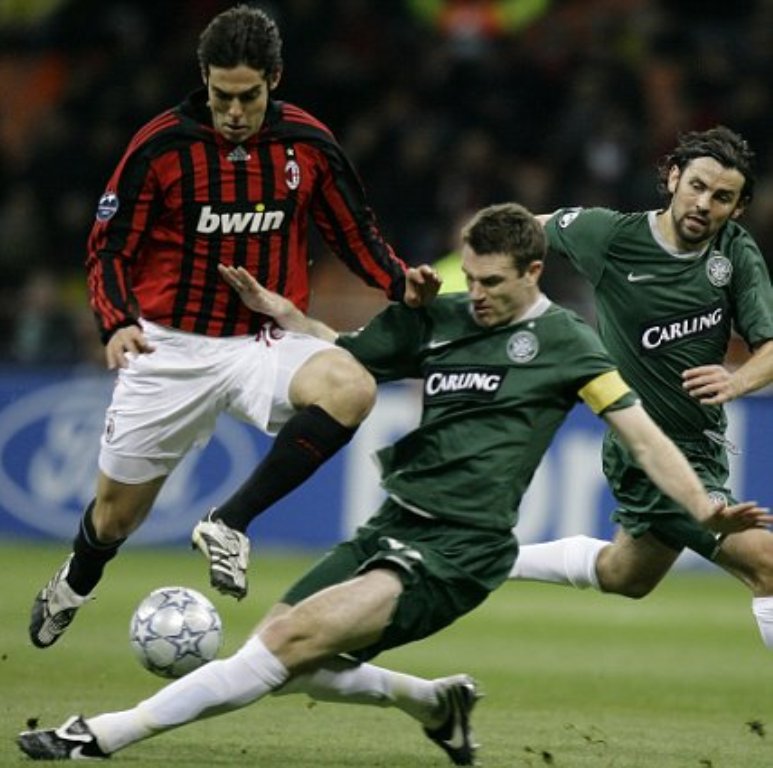 TUESDAY 4 DECEMBER 2007 – Once again Celtic go down away from home in Europe losing 0-1 to AC Milan at the San Siro. It is disappointing, because home form has been very good, but losing 0-1 to AC Milan is hardly the world's greatest disaster, and in any case great news comes Celtic's way when Benfica beat Shakhtar Donetsk meaning that Celtic have actually qualified for the last 16.
15 years ago today, Celtic qualify for the last 16 of the CL despite defeat in Milan.

Great commentary. pic.twitter.com/pW2AX3vtVu

— Li'l Ze (@LilZe_7) December 4, 2022
David Potter
4th December 1951, Jock Stein signs for Celtic as a player. pic.twitter.com/ELv7qyJavm

— Li'l Ze (@LilZe_7) December 4, 2022
50 years ago today, Celtic play St Ouens in a friendly in Jersey. https://t.co/NQt2zlkG6i pic.twitter.com/HYZCaFboqB

— Li'l Ze (@LilZe_7) December 4, 2022
4th December 1993, Celtic 1:0 St Johnstone.

McGinlay with the only goal. pic.twitter.com/GNeL8fifO6

— Li'l Ze (@LilZe_7) December 4, 2022
4th December 1999, Celtic 4:0 Hibs.

Viduka, Lubo(2) and Wieghorst. pic.twitter.com/0csyZfti1Z

— Li'l Ze (@LilZe_7) December 4, 2022
20 years ago today, Hibs 0:1 Celtic.

Petrov with the winner. @StanPetrov19 pic.twitter.com/atoS45T7zX

— Li'l Ze (@LilZe_7) December 4, 2022
4th December 2003, Partick Thistle 0:2 Celtic.

Beattie and Smith. pic.twitter.com/afqzEpM5YQ

— Li'l Ze (@LilZe_7) December 4, 2022
4th December 2004, Celtic 2:1 Hibs.

Hartson double. @JohnHartson10 pic.twitter.com/gW0t37DVSK

— Li'l Ze (@LilZe_7) December 4, 2022
4th December 2005, Aberdeen 1:3 Celtic.

1 nil down but win after goals from McGeady, Petrov and the Telf. @StanPetrov19 pic.twitter.com/Lmf11f3pr8

— Li'l Ze (@LilZe_7) December 4, 2022
4th December 2019, Celtic 2:1 Hamilton.

Christie and a late winner from Broony. @ScottBrown8 pic.twitter.com/S7nv9p2OBK

— Li'l Ze (@LilZe_7) December 4, 2022
4th December 2011, Dundee Utd 0:1 Celtic.

Good finish from Hooper. @HOOP588 pic.twitter.com/sIXyIzq7vY

— Li'l Ze (@LilZe_7) December 4, 2022