Celtic Historian David Potter each morning on The Celtic Star looks back at key Celtic events and matches on this day starting on 7th April 1917. David's latest bestseller The Celtic Rising ~ 1965: The Year Jock Stein Changed Everything is available now in print on Celtic Star Books, and also on Amazon kindle, links below…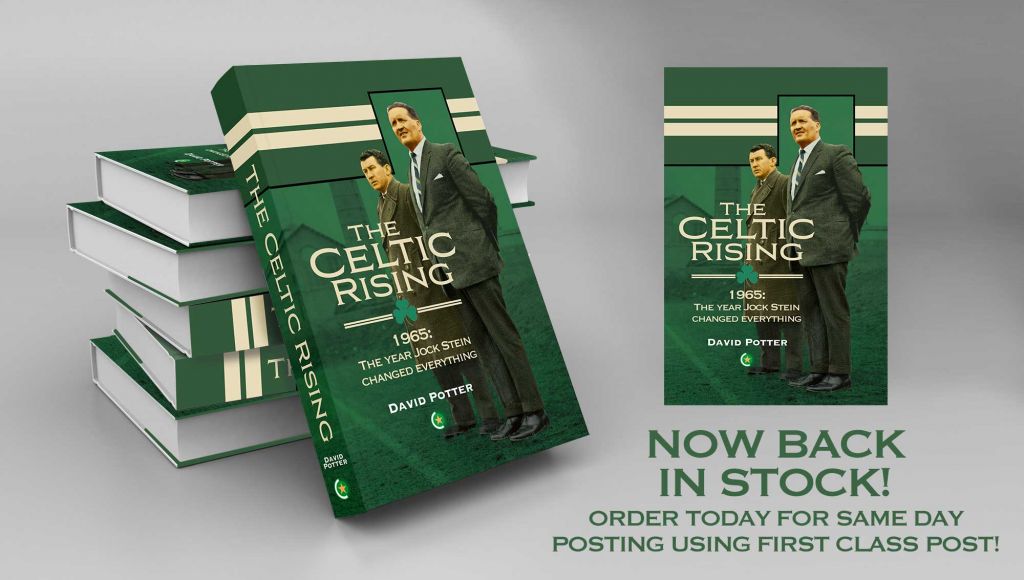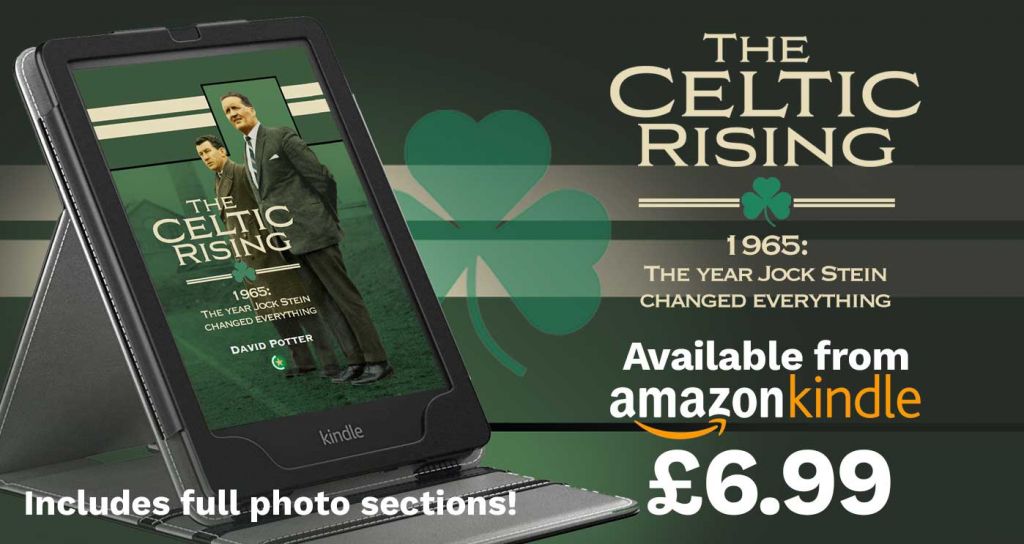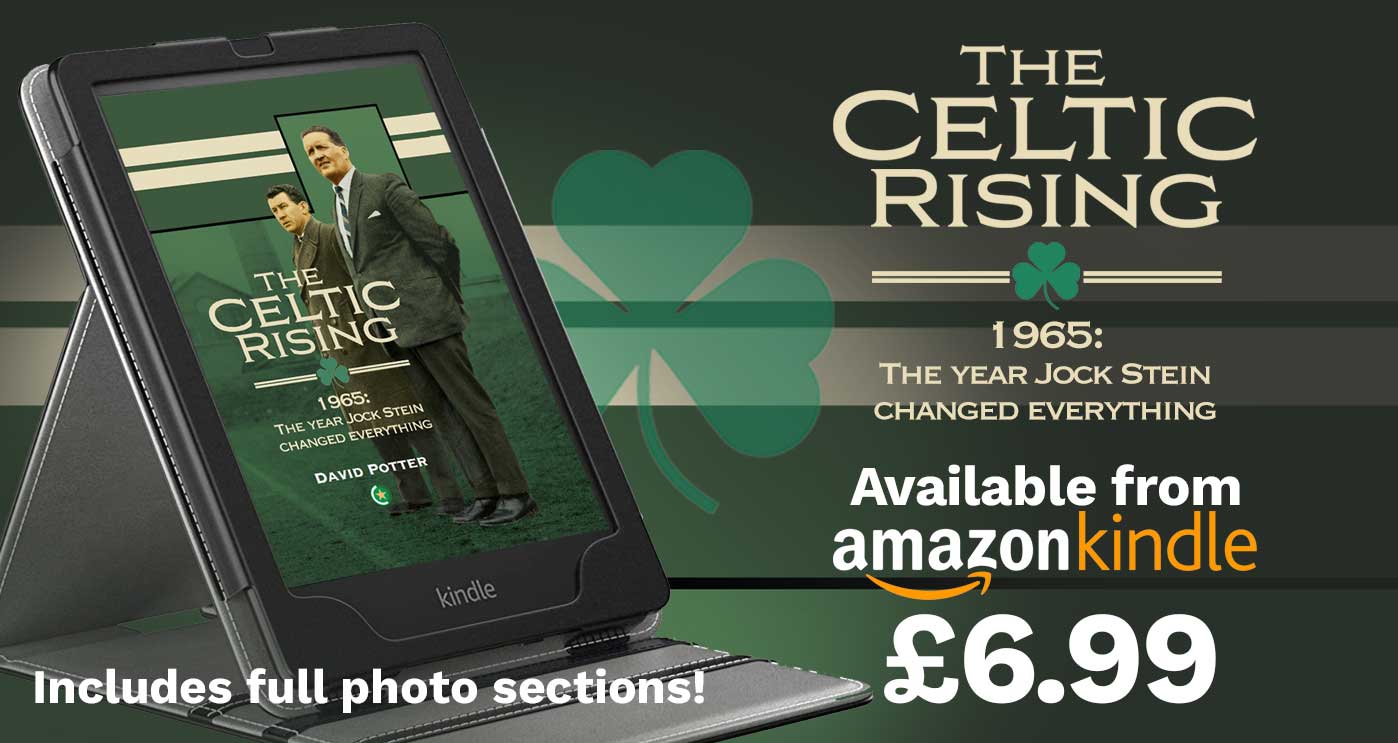 SATURDAY 7th APRIL 1917 – A great day for Celtic at Dumbarton! They lost an early goal but "brainy McMenemy marshalled his forwards skilfully" and Celtic fought back with an equalising goal from Browning, before a "wriggling run" from Gallacher set up McColl for what was a virtual tap in. Joe Dodds then converted a penalty to give Celtic a 3-1 victory. Then the really good news came a couple of minutes after the final whistle with a telegram to the effect that Third Lanark had won 2-0 at Ibrox, and that Celtic could not be caught. They had won their 14th Scottish League title. Even more important than the big world news that the USA had joined the War!
SATURDAY 7th APRIL 1923 – A surprisingly small crowd of 11,000 appeared at Parkhead to see the Scottish Cup holders beat Hearts 2-1 with goals from young Alec Thomson, and the hero of the hour, Joe Cassidy who had scored the goal that won the Cup last week. Joe was cheered every time he touched the ball. Meanwhile Rangers were held 1-1 by Hibs at Easter Road to delay their winning of the League were they are holding off a determined challenge from Airdrie.
WEDNESDAY 7th APRIL 1954 – Heady days for Celtic! On Monday they reached the final of the Scottish Cup, and tonight in a tight game at Love Street, Paisley by beating St Mirren 3-1 they put themselves in pole position for the League Championship as well. Four points (two points for a win in 1954) will now do the job. Charlie Tully, Bobby Collins and Mike Haughney (with a penalty kick) score the goals, but the strength of the team is undeniably the half back line of Bobby Evans, Jock Stein and Bertie Peacock.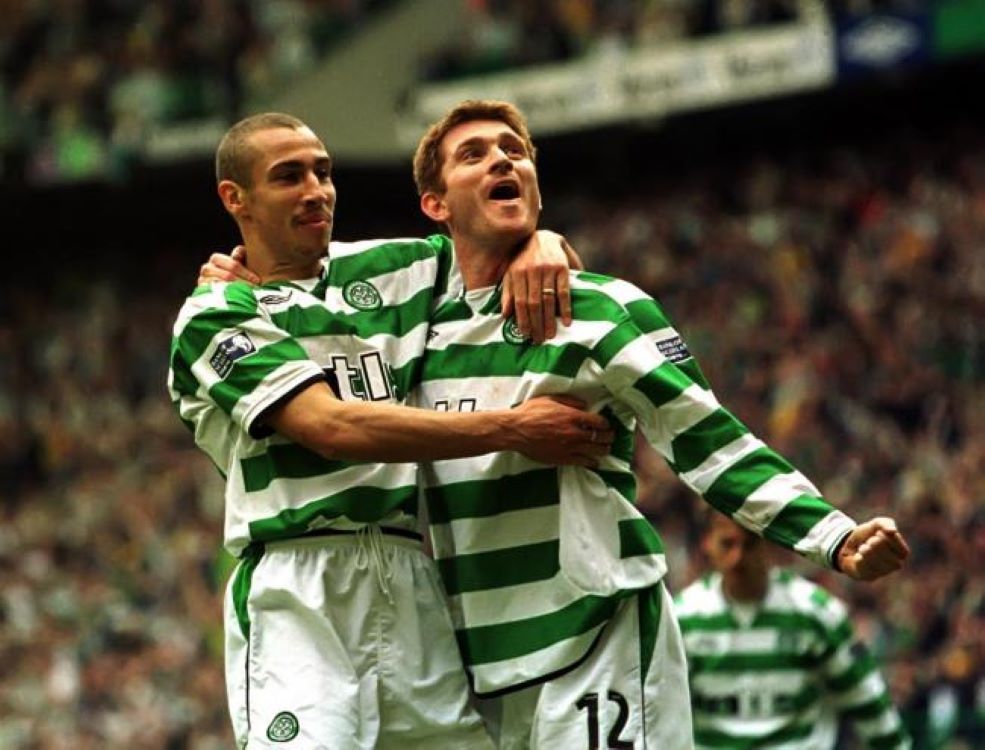 SATURDAY 7th APRIL 2001 – Celtic win their first SPL since 1998 with a 1-0 win over St.Mirren at Celtic Park this Saturday lunch-time before a full house of 60,102. The only goal of the game is scored by Tommy Johnson. It is an mis-kick but at least it goes in. In Martin O'Neill's first season, Celtic have now won two of the three domestic trophies and the triumph is duly celebrated with ticker tape and pyrotechnics.
7th April 2001, Celtic 1:0 St Mirren 1:0.

Tommy Johnson's goal clinches the title in Martin O'Neills 1st season.

Been some ride ever since. pic.twitter.com/9JTJ4q8IxP

— Li'l Ze (@LilZe_7) April 6, 2023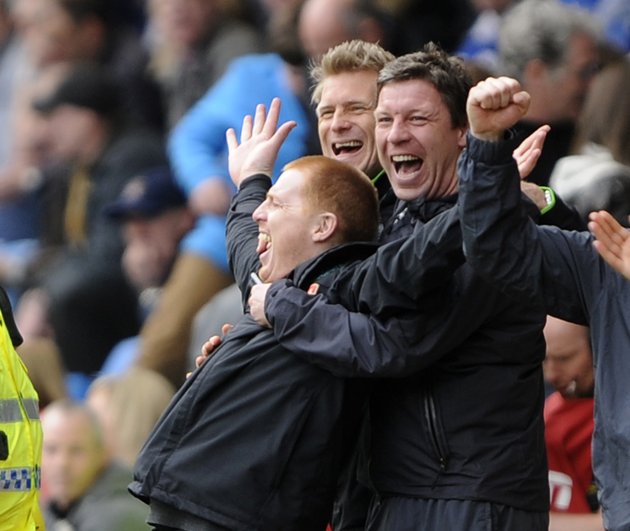 SATURDAY 7th APRIL 2012 – At Rugby Park, Kilmarnock before 15,926 fans, Celtic become champions of Scotland for the 43rd time. They do this is style by beating the home side 6-0, fine revenge for the League Cup final defeat from the Ayrshire men three weeks earlier. Charlie Mulgrew and Gary Hooper score two goals each and Glenn Loovens and Joe Ledley one each in what is a superb Celtic performance.
7th April 2012, Celtic beat Kilmarnock 6:0 to win the title under Neil Lennon for the first time.

Mulgrew(2), Loovens, Hooper(2) and Ledley. @charlie_mulgrew @HOOP588 @joe16led pic.twitter.com/x0xtZLh0JC

— Li'l Ze (@LilZe_7) April 6, 2023
David Potter
7th April 1979, Celtic 2:0 Partick Thistle.

Mike Conroy and Andy Lynch. pic.twitter.com/MLJqll8AQM

— Li'l Ze (@LilZe_7) April 6, 2023
7th April 2007, Celtic 1:0 Motherwell.

Derek Riordan. pic.twitter.com/093ZKom1tu

— Li'l Ze (@LilZe_7) April 6, 2023