Celtic Historian David Potter each morning on The Celtic Star looks back at key Celtic events and matches on this day starting on 7th March 1908. David's latest bestseller The Celtic Rising ~ 1965: The Year Jock Stein Changed Everything is available now in print on Celtic Star Books, and also on Amazon kindle, links below…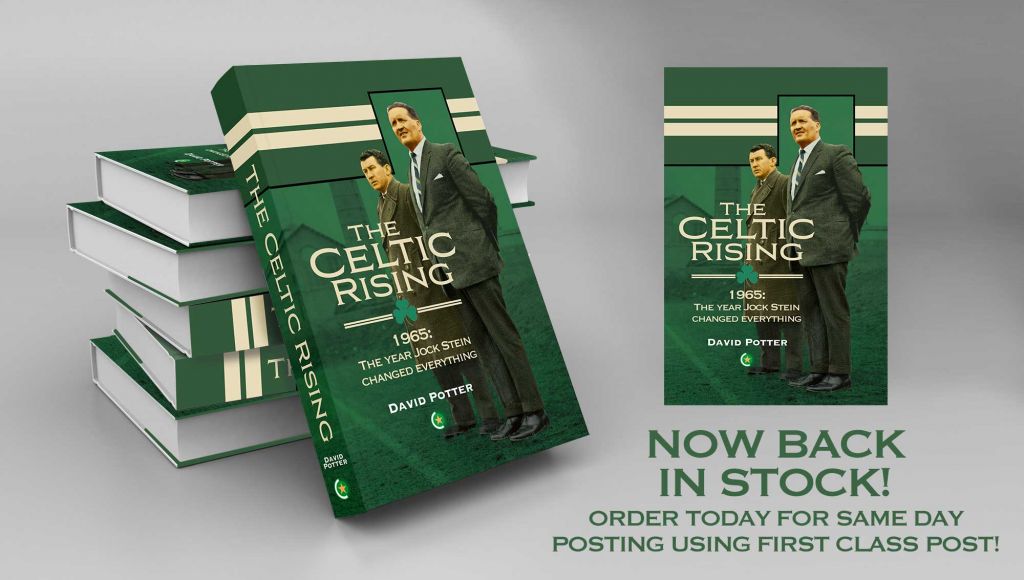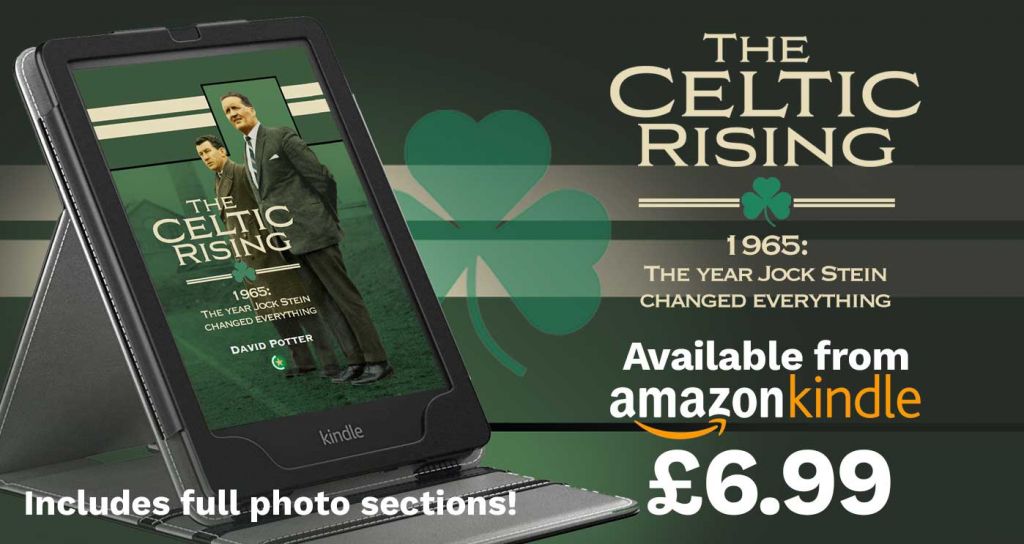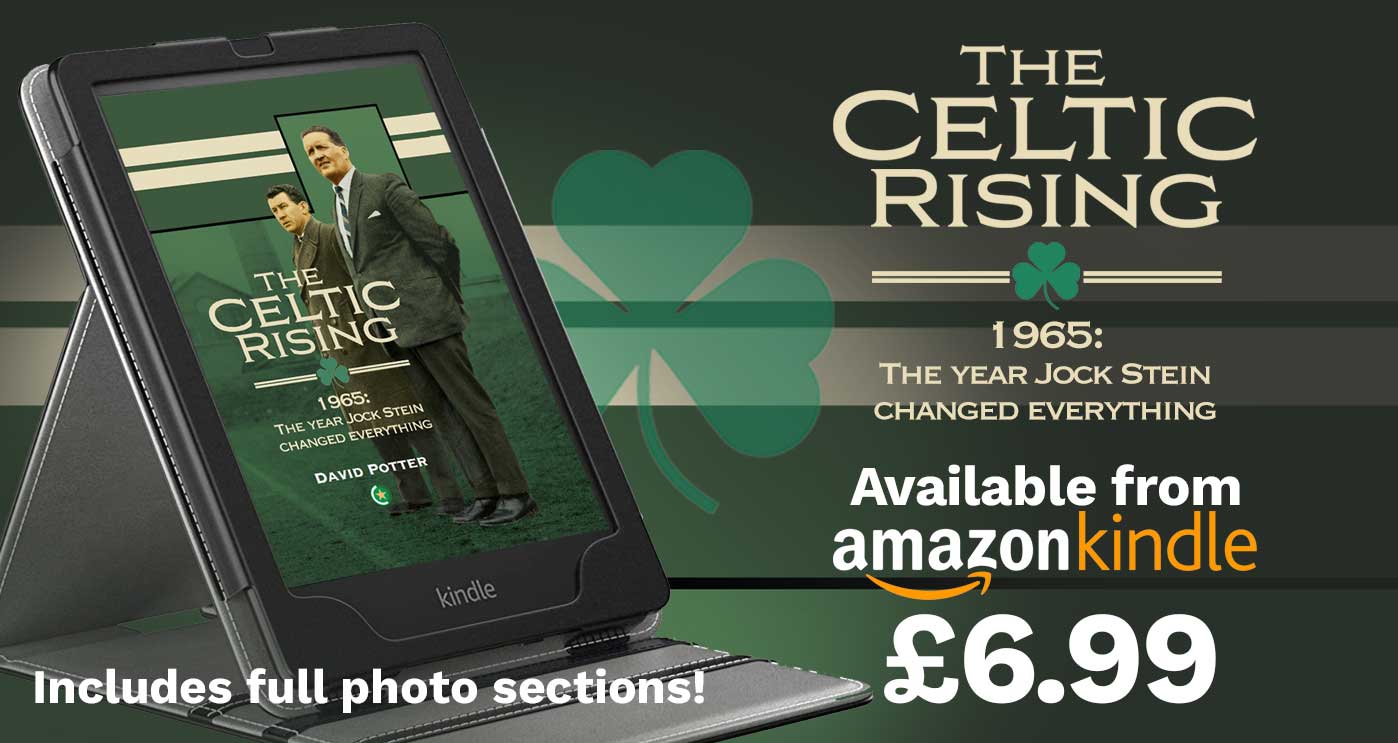 SATURDAY 7 MARCH 1908 – Even without Jimmy Hay (injured) and Alec McNair and Alec Bennett (both playing for Scotland against Wales), Celtic are still good enough to beat Hibs 4-0 at Parkhead before a crowd of 17,000. Jimmy Quinn doesn't score today, but the goals come from Willie Loney, Jimmy McMenemy and Peter Somers in what is a fine display of attacking football.
SATURDAY 7 MARCH 1936 – Celtic show just why they are aspiring to be champions with a thrilling 3-2 win at Broomfield, Airdrie before 8,000 spectators. They are 0-2 down and half time, but Johnny Crum scores in the aftermath of a corner kick, Jimmy McGrory equalises and just at the end he scores again to give Celtic the win that keeps them at the top of the table.
SATURDAY 7 MARCH 1964 – Celtic's domestic season comes to an end today with a miserable 0-2 defeat at Ibrox in the Scottish Cup. It is all the more disappointing because they should have been buoyed up by their midweek European success (for which they were clapped onto the park by Rangers!) but for the fifth time this season, they play well at the start, have some bad luck, but then lose a goal and collapse. The problem is psychological as much as anything else, but it is still very real.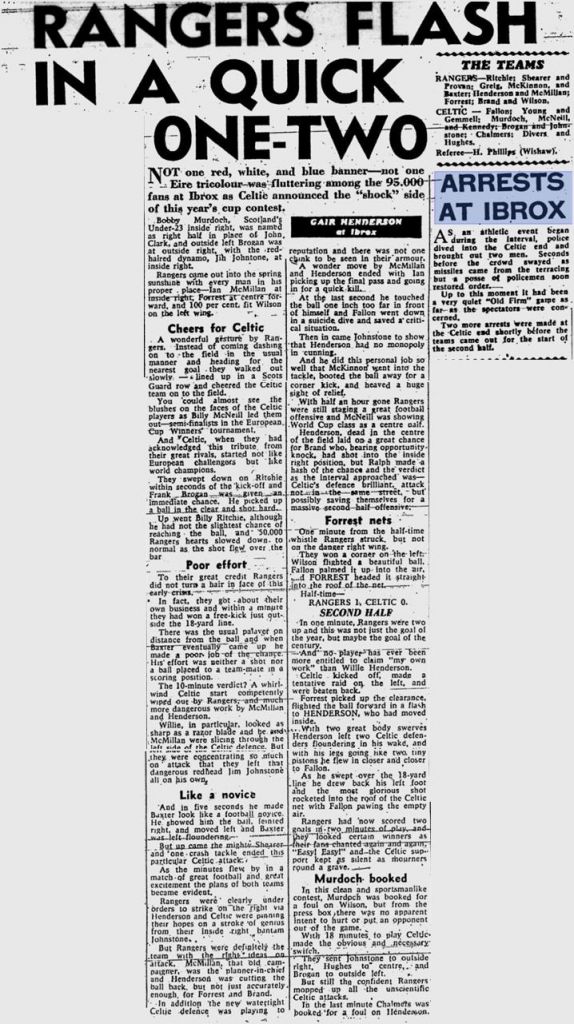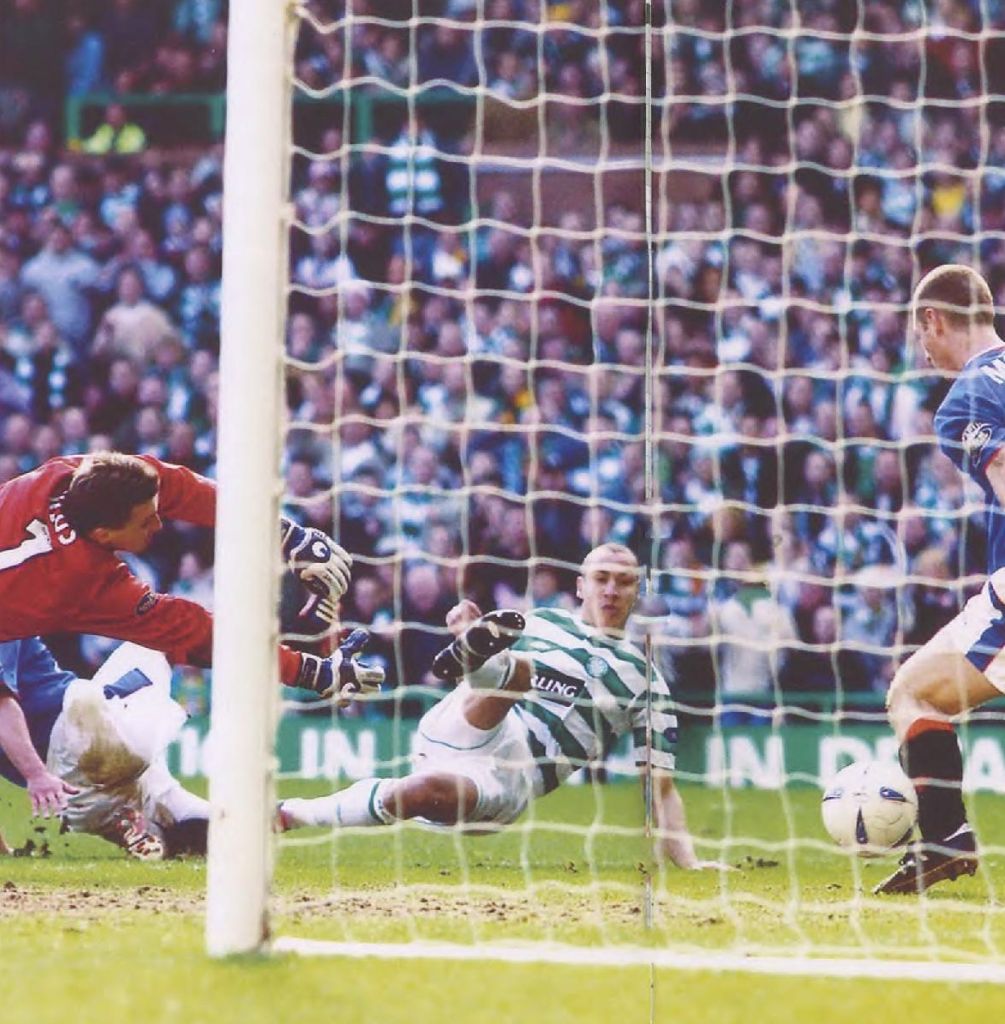 SATURDAY 7 MARCH 2004 – The victory is only 1-0 but it is emphatic nevertheless as Celtic beat Rangers in the Scottish Cup at Parkhead with a Henrik Larsson goal. Celtic have now gone 73 games at Parkhead without defeat.
7th March 2004, Celtic 1:0 Rangers.

Henrik Larsson with the winner. pic.twitter.com/JrVfUFWrw6

— Li'l Ze (@LilZe_7) March 7, 2023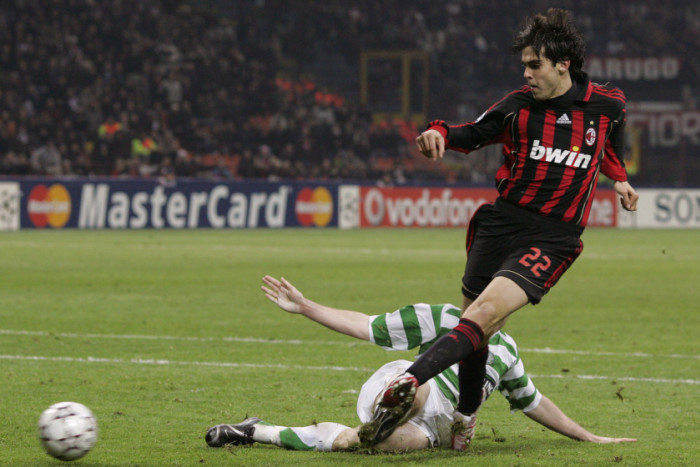 WEDNESDAY 7 MARCH 2007 – 52,918 are at the San Siro in Milan to see Celtic go out of the Champions League to an extra time goal from Kaka. A late free kick taken by Lee Naylor (Nakamura has been substituted) misses narrowly.
David Potter
ON THIS DAY 7TH MARCH 1970
Dundee United 0-2 Celtic, League Division 1
Celtic
Williams, Hay, Gemmell, Murdoch, McNeill, Brogan, Johnstone, Hood, Wallace, Callaghan, Lennox
Sub Auld (Murdoch)
Scorer McNeill 41, 56 ☘️☘️ pic.twitter.com/80qh93rpiO

— Willie Collow (@CollowWillie) March 7, 2023
7th March 1982, Celtic beat Hong Kong Rangers 5:0 in a friendly.https://t.co/XCXy7m98HU pic.twitter.com/pAOz6MQCgQ

— Li'l Ze (@LilZe_7) March 7, 2023
7th March 1987, Celtic 3:1 Motherwell.

Aitken, Shepherd and an own goal. pic.twitter.com/50bipHd8k8

— Li'l Ze (@LilZe_7) March 7, 2023
7th March 1992, Celtic 3:0 Morton.

Creaney(2) and Collins. pic.twitter.com/ASrwChd8zR

— Li'l Ze (@LilZe_7) March 7, 2023
7th March 2001, Celtic 4:1 Dunfermline.

Larsson(2) and Vega(2). @Ramon_Vega71 pic.twitter.com/dukgxAA7VI

— Li'l Ze (@LilZe_7) March 7, 2023
7th March 2010, Falkirk 0:2 Celtic.

Robbie Keane with both goals. pic.twitter.com/bq5TXy22dI

— Li'l Ze (@LilZe_7) March 7, 2023
7th March 2020, Celtic 5:0 St Mirren.

Griffiths(3), Edouard and McGregor.

Last game before lockdown and the following 16 months didn't happen. pic.twitter.com/HxmQ5Lp0SJ

— Li'l Ze (@LilZe_7) March 7, 2023