Celtic Historian David Potter each morning on The Celtic Star looks back at key Celtic events and matches on this day starting on 7th May 1921. David's latest bestseller The Celtic Rising ~ 1965: The Year Jock Stein Changed Everything is available now in print on Celtic Star Books, and also on Amazon kindle, links below…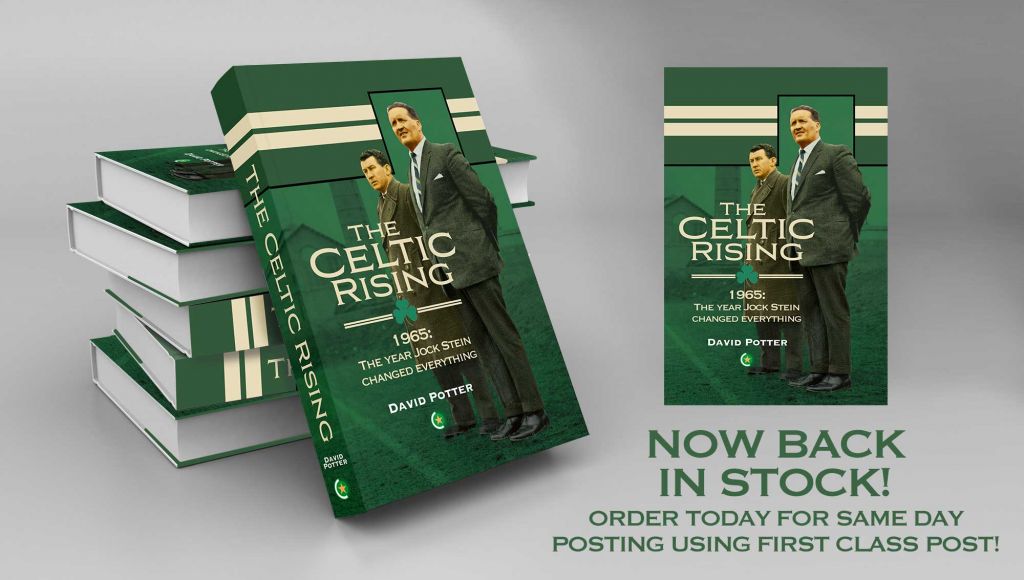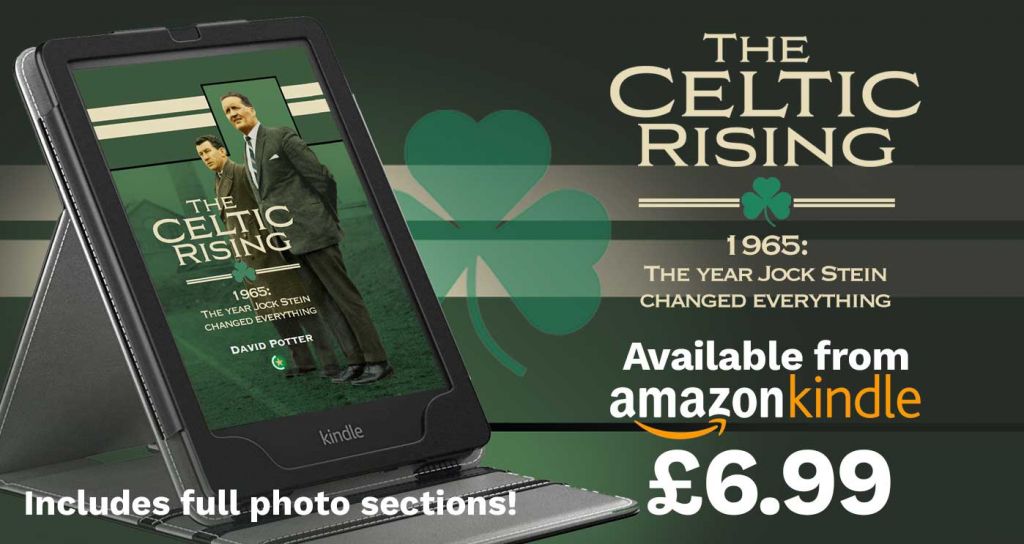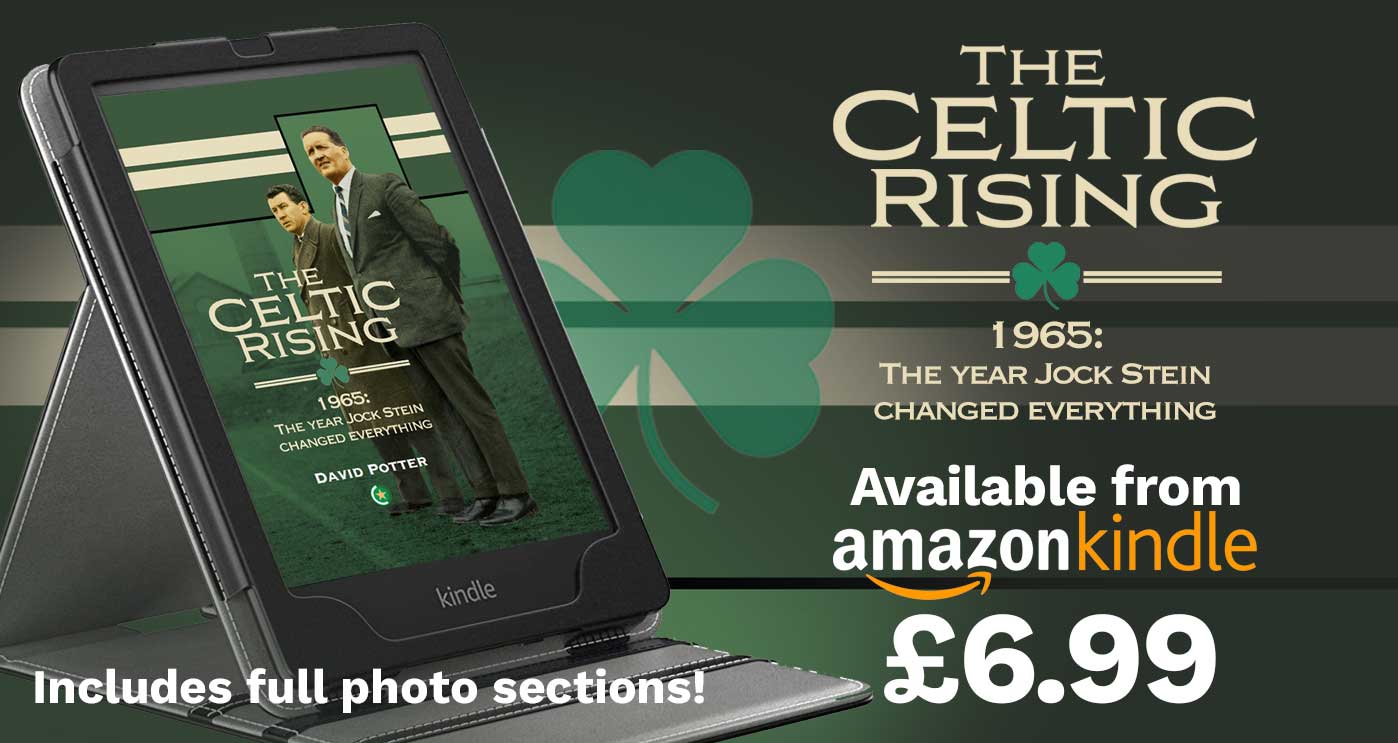 SATURDAY 7th MAY 1921 – Tommy McInally scores twice today as Celtic beat Partick Thistle 2-0 at Celtic Park to reach the final of the Glasgow Charity Cup. The season in general terms has been disappointing, and it has not been the easiest year in world history with war in Ireland and severe industrial problems in Scotland, but there is still hope that something can yet be salvaged.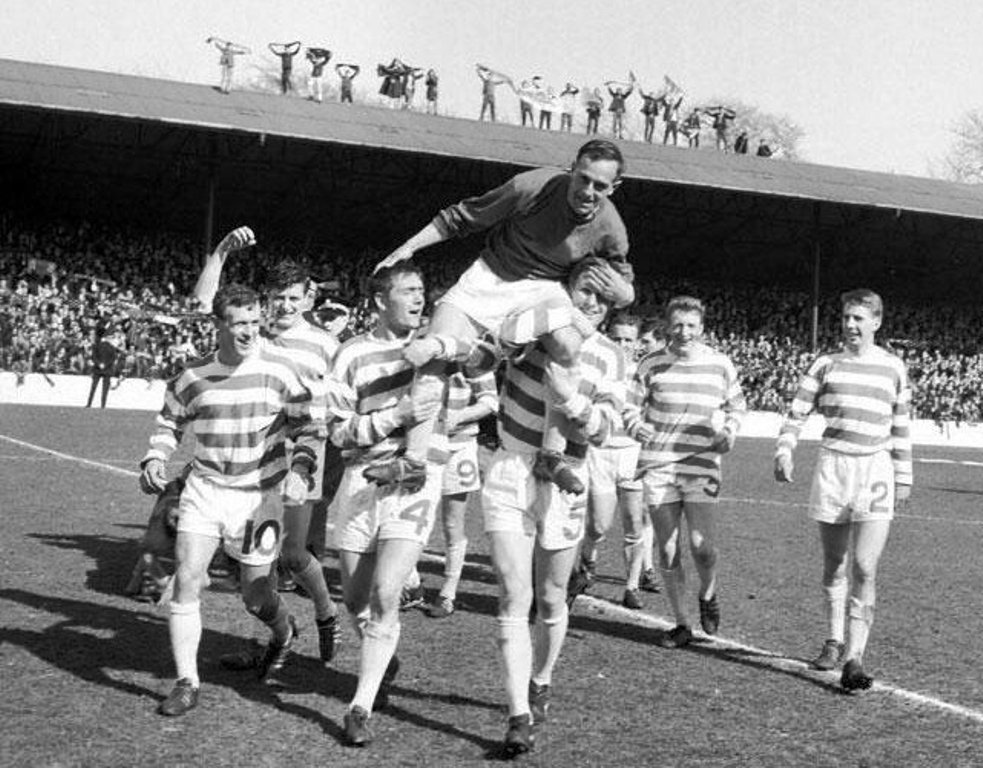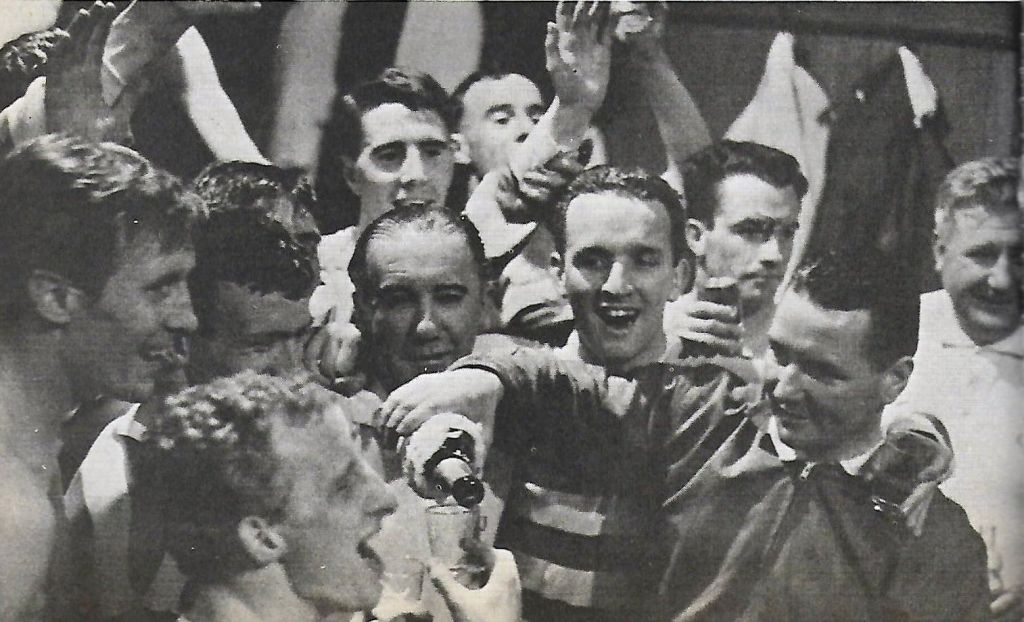 SATURDAY 7th MAY 1966 – Words like "freedom" and "deliverance" are clearly heard today at Fir Park, Motherwell as Celtic at long last win the Scottish League for the first time in 12 years. All that was really required was not to lose 1-4, but in fact Celtic won 1-0 thanks to a late Bobby Lennox goal. It was in fact a dreadful game of football, but who was caring?
A year ago today, Celtic 4:1 Hearts.

Maeda, Kyogo, O'Riley and Giakoumakis. @M_daizen_1020 @Kyogo_Furuhashi @mattoriley8

Celtic finish the weekend 6 points clear and 20+ advantage in goal difference with 2 games left. pic.twitter.com/lxW3O51v3Z

— Li'l Ze (@LilZe_7) May 6, 2023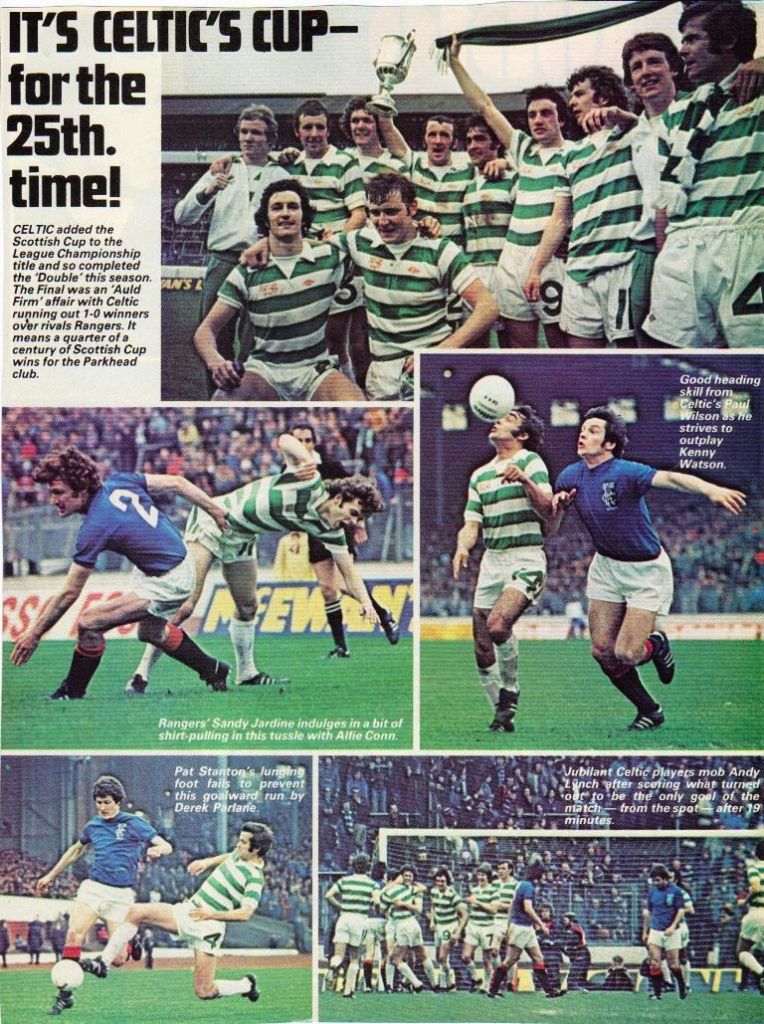 SATURDAY 7th MAY 1977 – In the first televised Scottish Cup Final for 20 years, Celtic beat Rangers 1-0 through a hotly disputed Andy Lynch penalty kick. It is a poor game before a disappointing crowd of 54,252 on a day of rain and wind. No-one knows it at the time but it is Kenny Dalglish's last big game for Celtic. Kenny actually loses his Scottish Cup medal but recovers it after one of the disabled supporters found it in his umbrella!
7th May 1977, Celtic beat Rangers 1:0 to win the Scottish Cup.

Andy Lynch winner from the penalty spot.

Jock Stein's 25th and final trophy as Celtic manager. pic.twitter.com/u4FysqfSas

— Li'l Ze (@LilZe_7) May 6, 2023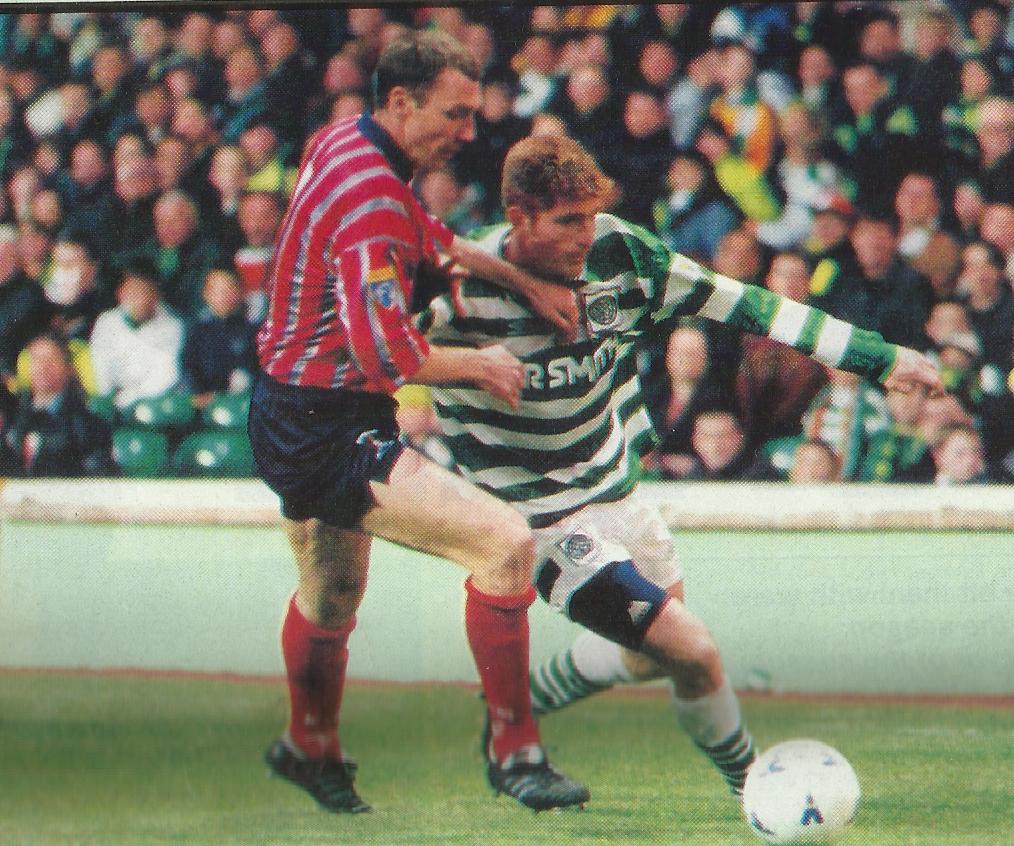 WEDNESDAY 7th MAY 1997 – A lifeless 0-0 draw as Celtic's season now evaporates. Tommy Burns has now been sacked and Billy Stark is caretaker manager. McStay and Di Canio are out, and the atmosphere is a mournful one. Rangers have now won 9 titles in a row, but the real blow was the defeat by Falkirk in the rain in the Scottish Cup semi-final at Ibrox two weeks ago. Tonight sees a lifeless 0-0 draw against Kilmarnock at Celtic Park watched by a large but chastened crowd.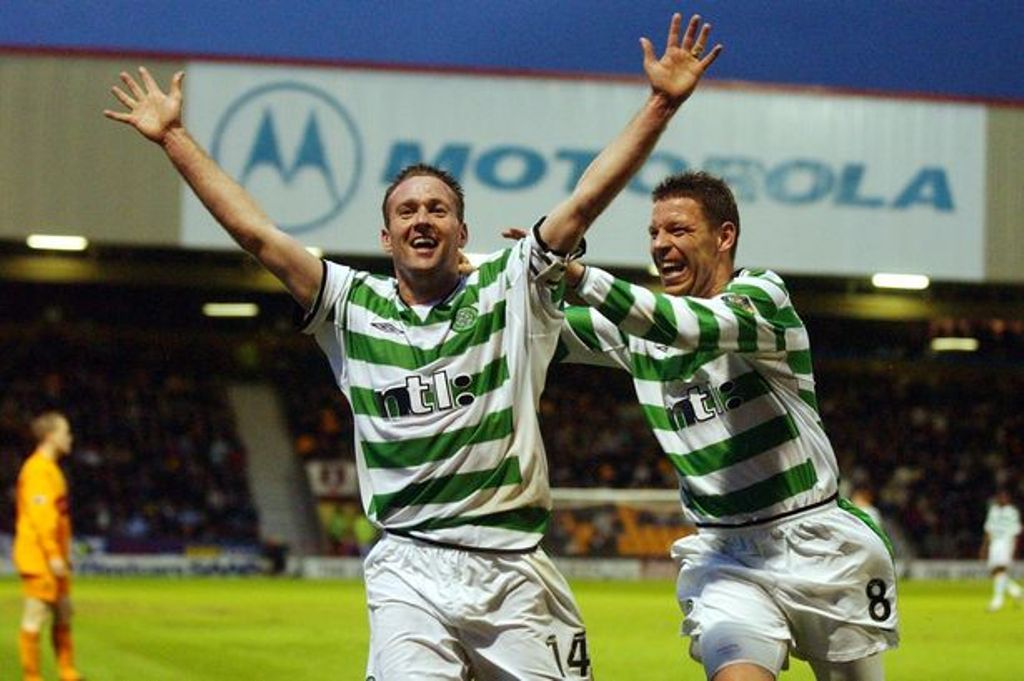 WEDNESDAY 7th MAY 2003 – An excellent performance from Celtic at Motherwell tonight as they defeat the home side 4-0 with two goals from Paul Lambert and two from Stilian Petrov as Celtic gird themselves for their twin aims of the Scottish League and the UEFA Cup.
20 years ago today, Motherwell 0:4 Celtic.

4 fantastic goals from Petrov(2) and Lambert(2). @StanPetrov19 pic.twitter.com/UEg33CVgHp

— Li'l Ze (@LilZe_7) May 6, 2023
David Potter
— Li'l Ze (@LilZe_7) May 6, 2023
40 years ago today, Celtic 2:0 Morton.

Aitken and Nicholas. @CharNicholas10 pic.twitter.com/Ko5QamSg3Y

— Li'l Ze (@LilZe_7) May 6, 2023
35 years ago today, Celtic beat Dunfermline 1:0 with a Chris Morris winner and are presented with the Centenary title won 2 weeks earlier.🏆 pic.twitter.com/BXpNcLt0bb

— Li'l Ze (@LilZe_7) May 6, 2023
7th May 1994, Celtic 1:1 Partick Thistle.

Pat McGinlay.

Last match at Celtic Park before the Hampden season whilst the North Stand is built. pic.twitter.com/fjT8wKXe8l

— Li'l Ze (@LilZe_7) May 6, 2023
7th May 1995, Celtic 3:0 Rangers.

Pierre, Vata and a Craig Moore own goal. @pierrevh17 pic.twitter.com/OelgRvwbYF

— Li'l Ze (@LilZe_7) May 6, 2023
7th May 2002,Leeds 1:4 Celtic.

Testimonial for Gary Kelly.

Some excellent goals from Thommo, Larsson, Hartson and Maloney. @Alantommo8 @JohnHartson10 pic.twitter.com/Xi6NFTg38v

— Li'l Ze (@LilZe_7) May 6, 2023
7th May 2006, Aberdeen 2:2 Celtic.

Hartson and Maloney.

Hartson's last game for Celtic. @JohnHartson10 pic.twitter.com/23fK4lHoaI

— Li'l Ze (@LilZe_7) May 6, 2023
7th May 2014, St Johnstone 3:3 Celtic.

Commons, Pukki and Virgil. @VirgilvDijk pic.twitter.com/r3jB5HvOSq

— Li'l Ze (@LilZe_7) May 6, 2023
A year ago today, Celtic 4:1 Hearts.

Maeda, Kyogo, O'Riley and Giakoumakis. @M_daizen_1020 @Kyogo_Furuhashi @mattoriley8

Celtic finish the weekend 6 points clear and 20+ advantage in goal difference with 2 games left. pic.twitter.com/lxW3O51v3Z

— Li'l Ze (@LilZe_7) May 6, 2023