Celtic Historian David Potter each morning on The Celtic Star looks back at key Celtic events and matches on this day starting on 8th May 1888. David's latest bestseller The Celtic Rising ~ 1965: The Year Jock Stein Changed Everything is available now in print on Celtic Star Books, and also on Amazon kindle, links below…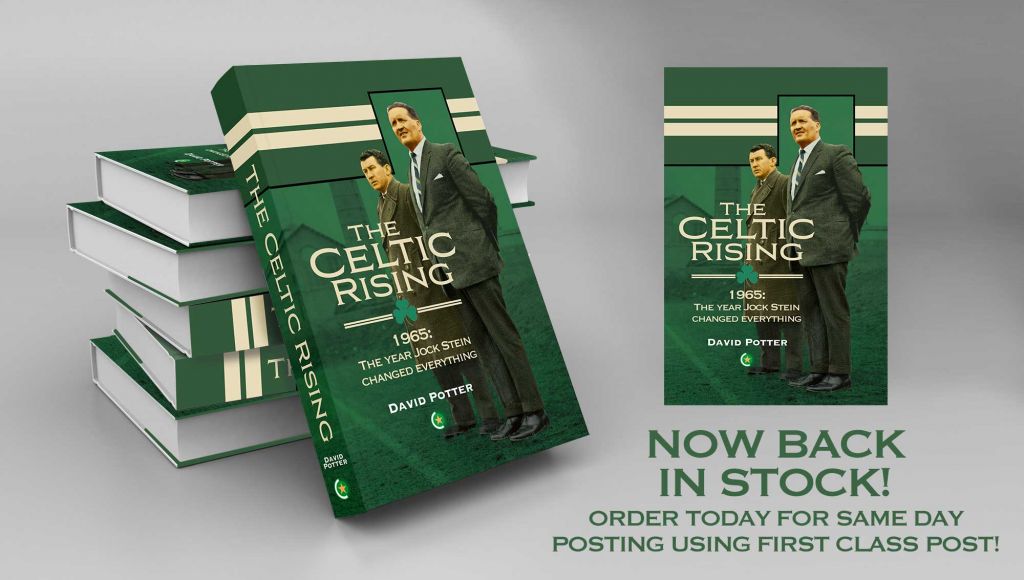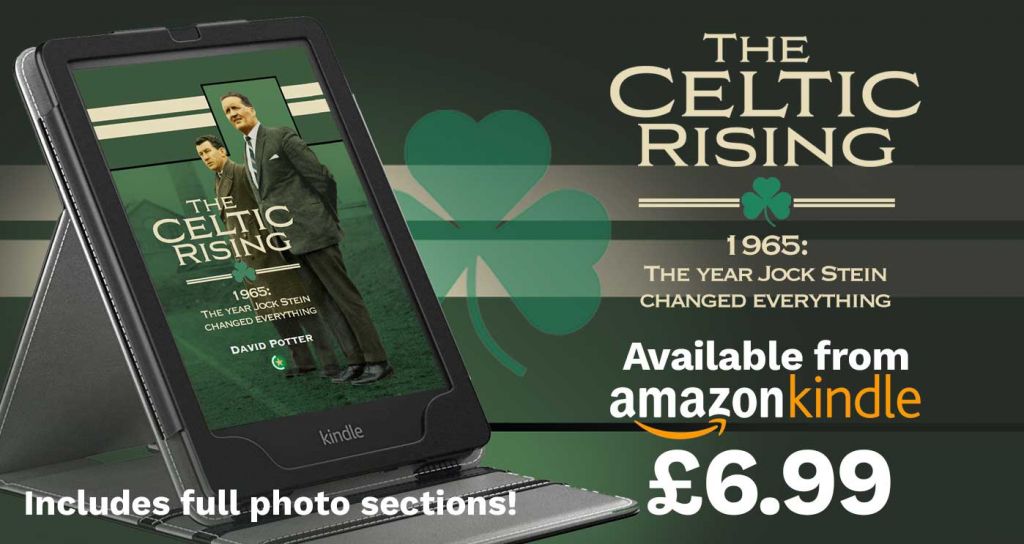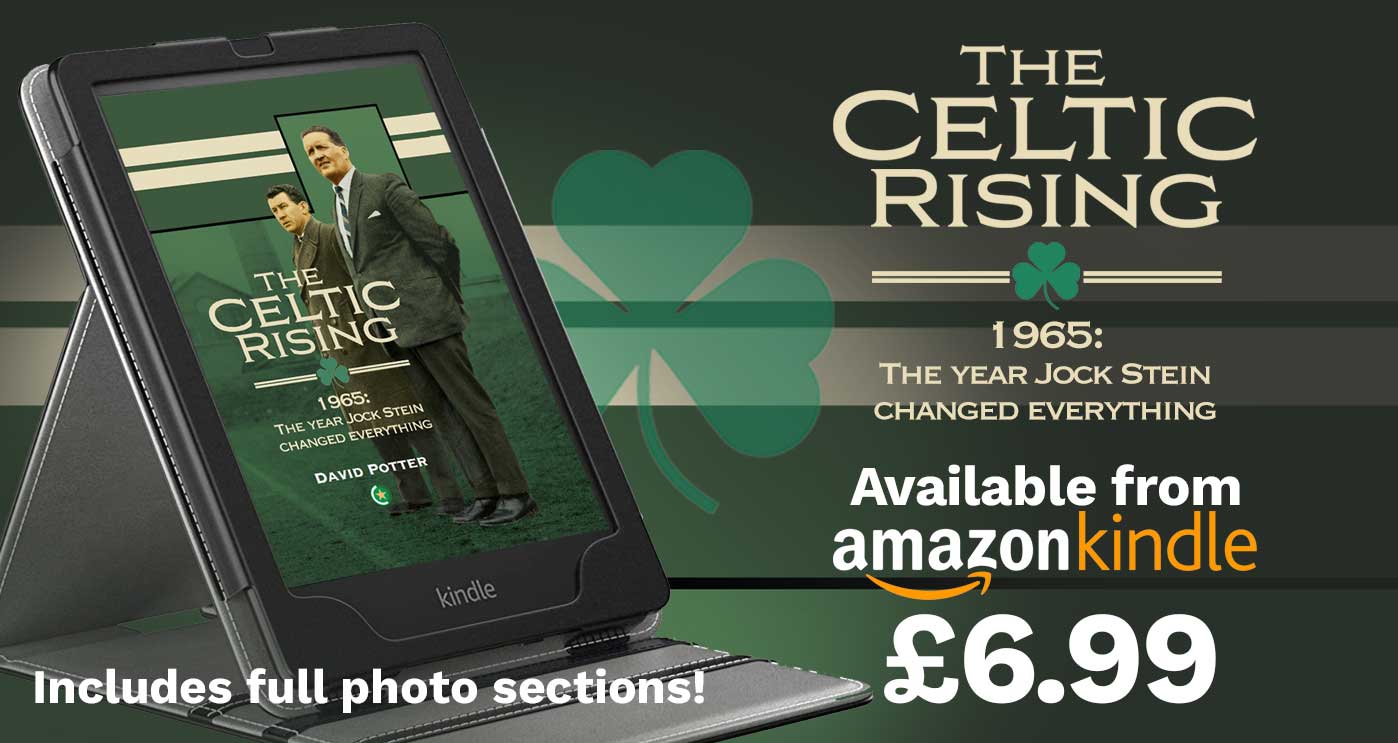 TUESDAY 8th MAY 1888 – The first ever game is played tonight at Old Celtic Park. Excitement has been growing in the East End of Glasgow for some time and an astonishing crowd of 5,000 turns up to see a game between Hibernian the "mother club" of Celtic, and Cowlairs, Celtic's closest neighbours. No goals are scored, but the pitch plays well and it is a tribute to the hard work that the volunteers have put in over the winter. The first game involving the new Celtic team will be played in about three weeks' time.
SATURDAY 8th MAY 1915 – The morning papers and early editions of the evening papers are carrying shocking stories of the sinking of the Lusitania off the coast of Ireland when the Glasgow Charity Cup final kicks off at Ibrox. Rangers are 2-1 up with the game in its last ten minutes when Johnny Browning equalises and then Jimmy Napoleon McMenemy heads a late winner. Earlier, Joe Dodds had opened the scoring, but Rangers then scored twice through Andy Cunningham and Tommy Cairns when Patsy Gallacher was off injured.
SATURDAY 8th MAY 1920 – Before a huge crowd of 45,000 at Ibrox, Celtic beat Rangers rather narrowly 2-1 in the semi-final of the Glasgow Charity Cup. Johnny McKay and Willie McStay (with a penalty) scored for Celtic and towards the end of the game Jimmy Gordon of Rangers was sent off by referee Mr Stevenson of Motherwell for an "unfortunate incident with a Celtic player".
SATURDAY 8th MAY 1971 – Celtic look as if they are going to win the Scottish Cup for the 21st time but are deprived by a late Derek Johnstone goal after they had been ahead for so long thanks to a goal from Bobby Lennox. Generally, the game was fairly even and a draw was a fair result, and the replay will be held on Wednesday.
8th May 1971, Celtic and Rangers draw 1:1 in the Scottish Cup final.

Replay needed. pic.twitter.com/8YQzXK2lJN

— Li'l Ze (@LilZe_7) May 7, 2023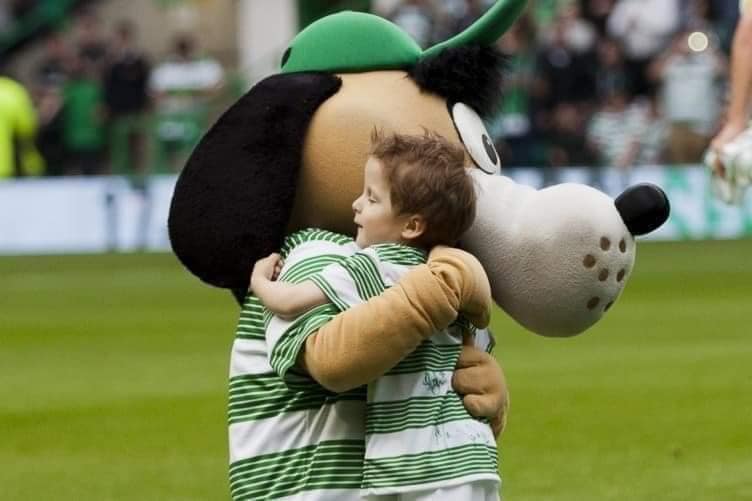 THURSDAY 8th MAY 2014 – A little ray of light went out in the world .. The brave & fearless wee Oscar Knox gained his angel wings… Always missed.. Never forgotten by his Celtic family. "Second star to the right and straight on 'til morning"…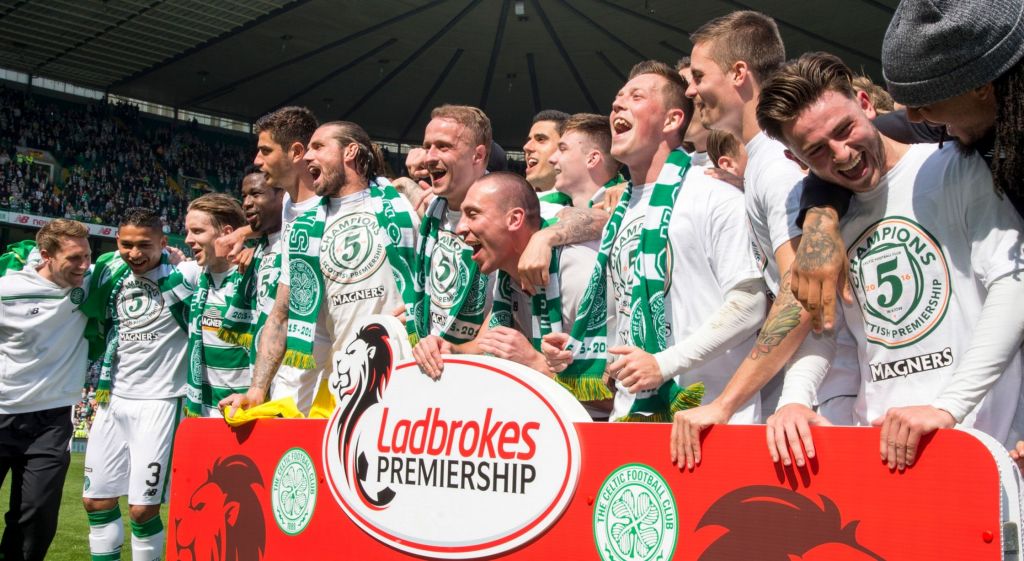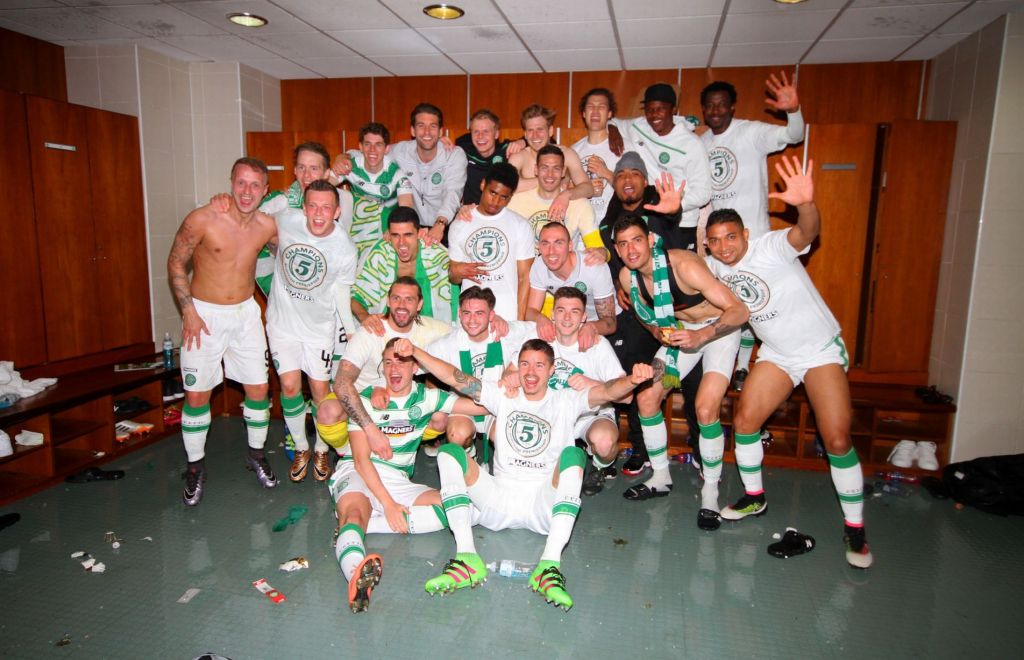 SATURDAY 8th MAY 2016 – Celtic beat Aberdeen 3-2, thereby winning the SPL for the fifth year in a row and thus Ronnie Deila, who is about to depart, has won two League titles out of two attempts! Celtic were three up at one point with two goals from Paddy Roberts and one from Mikael Lustig, but then Aberdeen pulled two back and possibly might have snatched a draw. Ronnie Deila deserves a certain amount of credit for his achievements.
8th May 2016, Celtic beat Aberdeen 3:2 to clinch the title.

Excellent goals from Roberts(2) and Lustig. @patrick7roberts pic.twitter.com/S9SOFayxr8

— Li'l Ze (@LilZe_7) May 7, 2023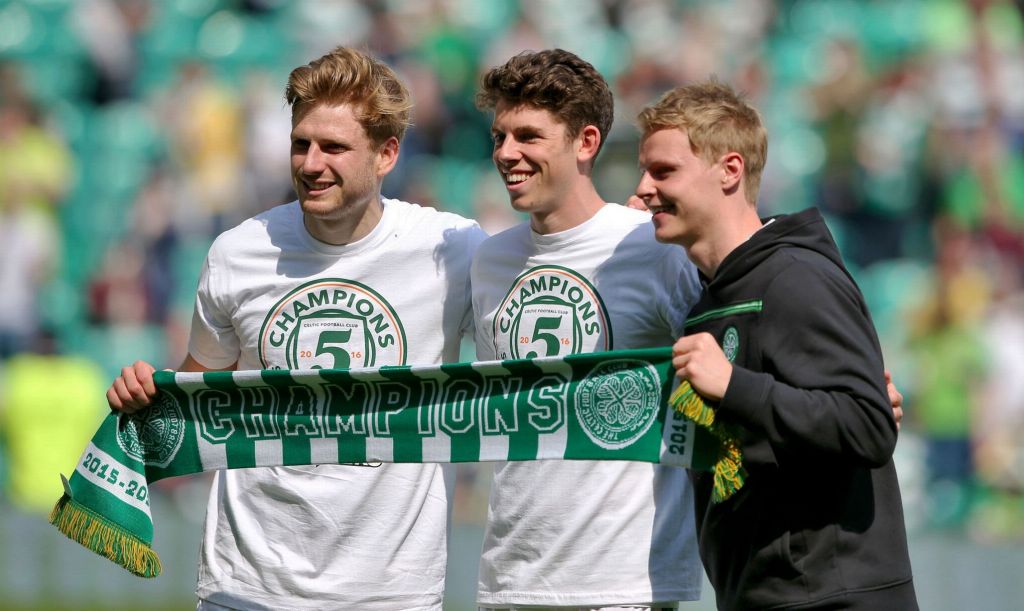 David Potter
30 years ago today, Partick Thistle 0:1 Celtic.

McAvennie winner. @MaccaFrank pic.twitter.com/GGabNlZQWA

— Li'l Ze (@LilZe_7) May 7, 2023
8th May 1999, Dunfermline 1:2 Celtic.

Tommy Johnson double. pic.twitter.com/Ykn4fVB9w3

— Li'l Ze (@LilZe_7) May 7, 2023
8th May 2004, Celtic 1:0 Rangers.

Chris Sutton scores a superb last second winner to complete the Green and Whitewash. @chris_sutton73

6th consecutive victory over Rangers. pic.twitter.com/WmDBTGy55C

— Li'l Ze (@LilZe_7) May 7, 2023
8th May 2005, Celtic 2:0 Aberdeen.

Hartson double. @JohnHartson10 pic.twitter.com/8PQf0G2XPa

— Li'l Ze (@LilZe_7) May 7, 2023
8th May 2011, Kilmarnock 0:2 Celtic.

Broony and Commons. @ScottBrown8 pic.twitter.com/had8Retay3

— Li'l Ze (@LilZe_7) May 7, 2023