The late, great Celtic Historian David Potter's Celtic Diary looks back at key Celtic events and matches on this day starting on 8th November 1890…

SATURDAY 8th NOVEMBER 1890 – 6,000 are at West Craigie Park Dundee in constant heavy downpour to see Celtic beat Dundee Our Boys in the Scottish Cup. The Dundee side score first but then Johnny Coleman equalises and Barney Crossan scores twice before half-time. No further goals are scored in the second half and Celtic win 3-1. Photo of Barney Crossan opposite.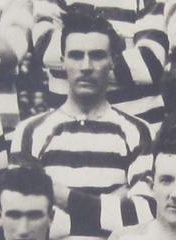 SATURDAY 8th NOVEMBER 1924 – Jimmy McGrory is injured, so Willie Fleming plays his debut game against Kilmarnock at Parkhead and scores four times! The 10,000 crowd leave convinced that the Vale of Leven man will be every bit as good as McGrory, but sadly Willie will fail to live up to his promise of today. Most spectators however are impressed by the play of Peter Wilson who scores today, as does Paddy Connolly in the 6-0 beating of the Ayrshire men. Photo of Willie Fleming shown opposite.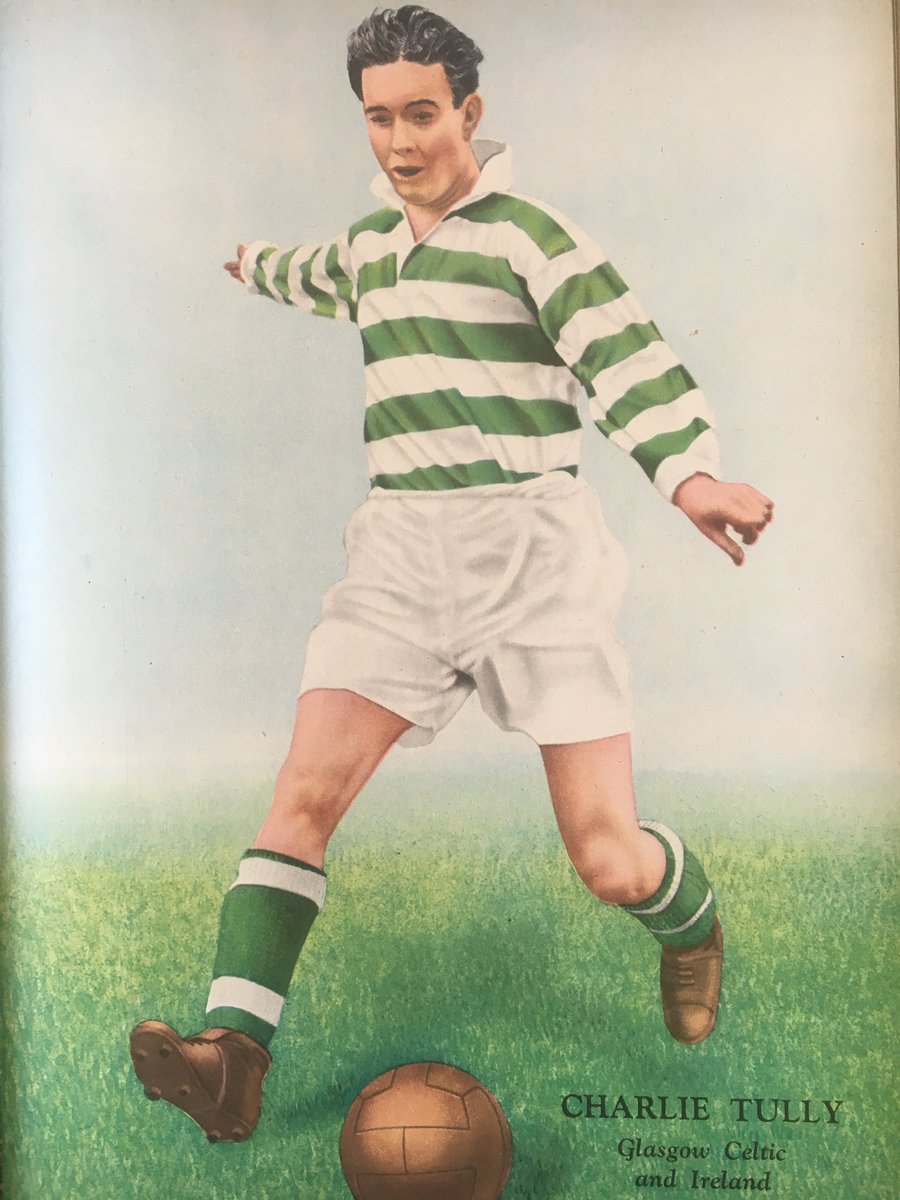 SATURDAY 8th NOVEMBER 1952 – A remarkable game at Celtic Park saw Celtic come from behind to beat Third Lanark 5-4 when Charlie Tully scored with virtually the last kick of the ball after Celtic had been 4-2 down! Celtic's other goals were scored by Bertie Peacock, Jimmy Walsh, Jim Lafferty and an own goal. The 30,000 crowd enjoyed this Glasgow derby but some of Celtic's defending was not great.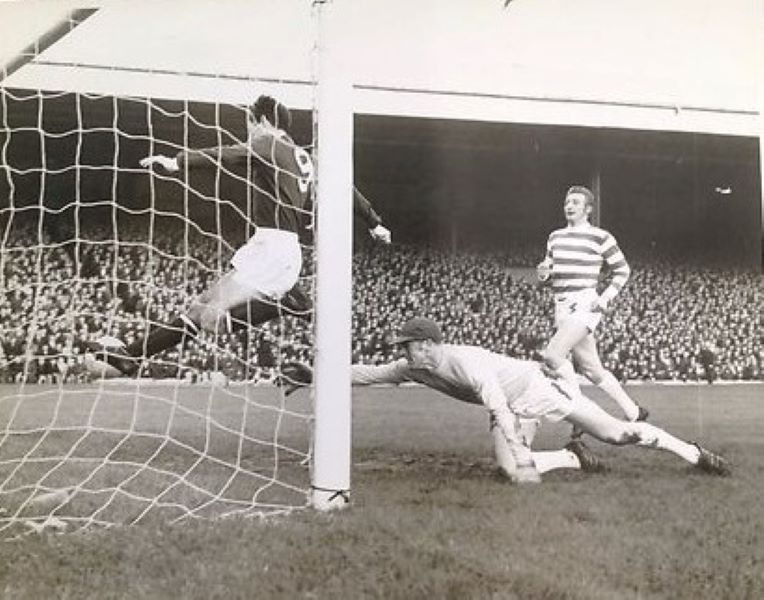 SATURDAY 8th NOVEMBER 1969 – A major shock and disappointment today as Celtic go down 0-2 to a moderate Hearts team before 35,000 at Celtic Park. It was a strange team selection in view of the imminent European Cup tie against Benfica. Tommy Gemmell was brought back after his contretemps with Jock Stein, and youngsters Lou Macari and Kenny Dalglish were given a game. They did not impress.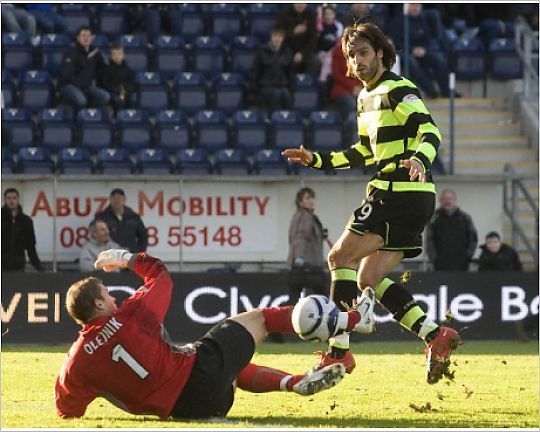 SUNDAY 8th NOVEMBER 2009 – A curious game at the Falkirk Stadium! Celtic, just home from Hamburg where they earned an honourable, albeit dull, draw, start off looking incredibly lethargic and not interested in a way which puzzles some supporters and leads them to question the commitment of some players to working under Tony Mowbray. Goalless and basically footballess at half-time, the game comes alive in the second half and a goal by Gary Caldwell and two from Scott McDonald put Celtic 3-2 ahead, until the Celtic "self-destruction" complex strikes again and Falkirk score a late sickening equaliser to finish the game 3-3.
8th November 2009, Falkirk 3:3 Celtic.

Caldwell and McDonald(2). @ScottyMcD83 pic.twitter.com/abz599UgKW

— Li'l Ze (@LilZe785) November 8, 2023
David Potter
8th November 1986, Hamilton 1:2 Celtic.

McClair and Judas. @BrianMcClair13 pic.twitter.com/sQYKoC2hx5

— Li'l Ze (@LilZe785) November 8, 2023
20 years ago today, Celtic 5:0 Dunfermline.

Hartson(2), Wallace, Varga and Larsson. @JohnHartson10 pic.twitter.com/d7aOA4sjFx

— Li'l Ze (@LilZe785) November 8, 2023
15 years ago today, Celtic 2:0 Motherwell.

Hartley and McDonald. @ScottyMcD83 pic.twitter.com/gNSH5Xpq5H

— Li'l Ze (@LilZe785) November 8, 2023
8th November 2015, Ross County 1:4 Celtic.

Rogic, Griffiths(2) and Bitton. pic.twitter.com/7pyo3eGbv5

— Li'l Ze (@LilZe785) November 8, 2023
5 years ago today, Celtic 2:1 RB Leipzig.

Tierney and Edouard. @kierantierney1 @Oedouard22 pic.twitter.com/Ktij4pCvTz

— Li'l Ze (@LilZe785) November 8, 2023