The late, great Celtic Historian David Potter's Celtic Diary highlights key Celtic related events relevant to each day, today covering 9 August…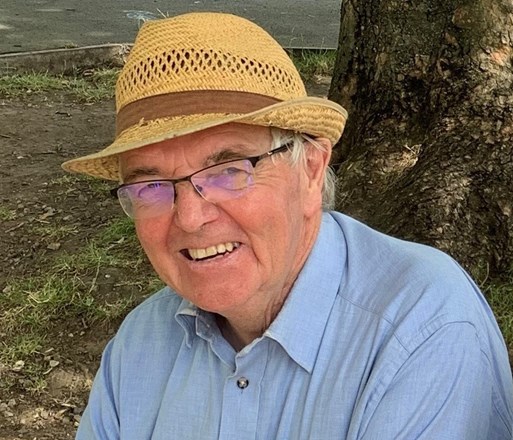 SATURDAY 9 AUGUST 1941
Celtic's war time woes continue with a dreadful 0-3 opening day defeat at Tynecastle in front of a surprisingly large crowd of 20,000. The war continues to go badly as well, although Britain now have an ally in the Soviet Union.
SATURDAY 9 AUGUST 1958
26,500 are at Shawfield to see the first game of the sectional stage of the Scottish League Cup. Celtic, the holders, beat the home side 4-1 with goals from Charlie Tully, Bobby Collins, Sammy Wilson and Bertie Auld.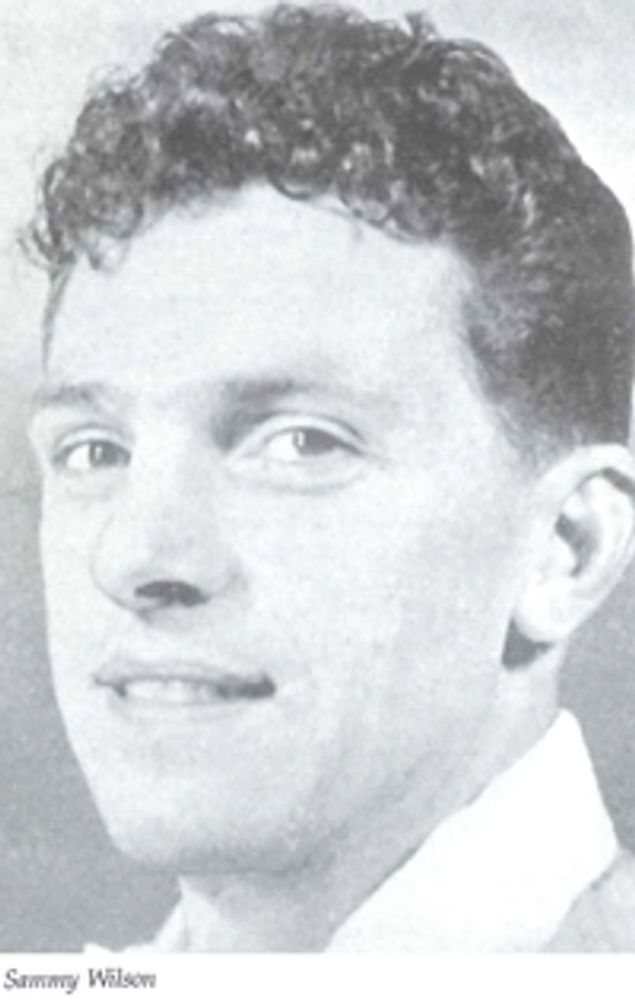 SATURDAY 9 AUGUST 1969
Celtic play superb football to beat Airdrie 6-1 at Parkhead before a crowd of 40,000 in the opening game of the League Cup. One of John Hughes' two goals is a great individual goal, and the other goals come from Harry Hood, George Connelly, Willie Wallace and Tommy Gemmell.
SATURDAY 9 AUGUST 1997
Unusual opponents today at an unusual ground, as Celtic beat Berwick Rangers 7-0 in the Scottish League Cup at Tynecastle, Shielfield Park being considered unsuitable for the big crowd. It is one way traffic. Simon Donnelly scores 2, and the others are scored by Andy Thom, Henrik Larsson, Morten Weighorst, Darren Jackson and Regi Blinker.
9th August 1997, Berwick Rangers 0:7 Celtic.

Jackson, Larsson, Blinker, Wieghorst, Thom and Donnelly(2). @RegiBlinker @SimonDonnelly13

Some excellent goals including Larsson's first for Celtic. pic.twitter.com/zPhHXXFecH

— Li'l Ze (@LilZe_7) August 8, 2023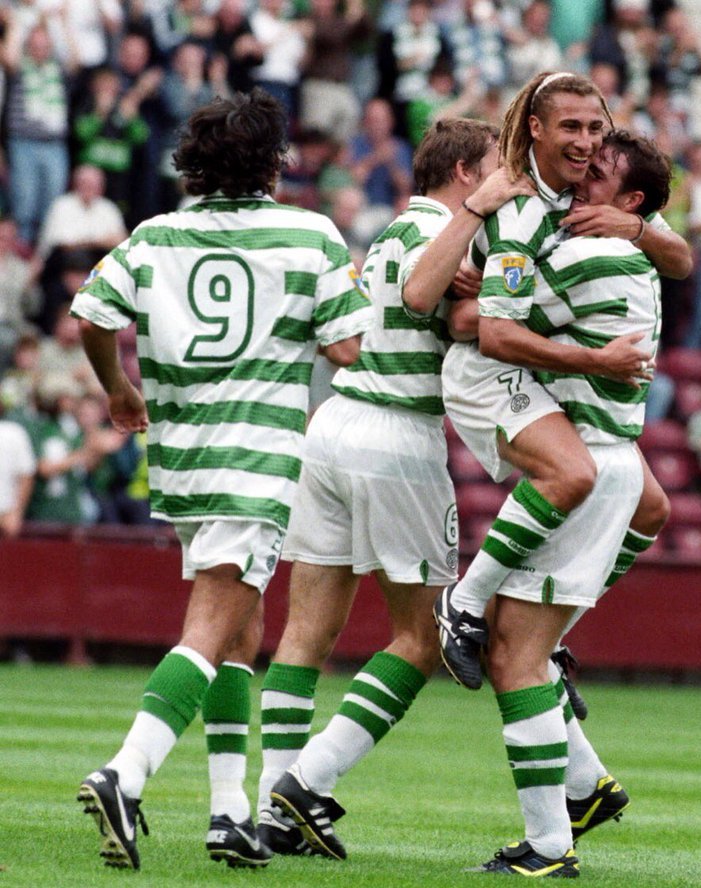 SATURDAY 9 AUGUST 2003
Celtic open the new season at East End Park, Dunfermline with a slightly disappointing 0-0 draw. Normally relations between Celtic and Dunfermline supporters are good, but this time there is a certain residue of feeling about Dunfermline's poor performance against Rangers on the last day of the season at Ibrox which effectively gave the title to Rangers. Some Dunfermline supporters in private admit to feelings of "disappointment" that day as well.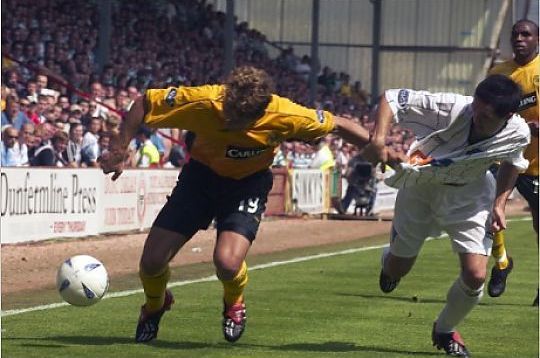 David Potter
9th August 1960, A friendly played within the Celtic squad.

Mental we haven't had a remake of that away kit yet.😍https://t.co/uzUukXL8Z2 pic.twitter.com/J2hckce7CR

— Li'l Ze (@LilZe_7) August 8, 2023
9th August 1987, Celtic play Liverpool in a testimonial for Tommy Burns.https://t.co/oudNnfQQhm pic.twitter.com/LthYz69IOQ

— Li'l Ze (@LilZe_7) August 8, 2023
9th August 2011, Celtic Legends 5:2 Man Utd Legends.

Larsson hattrick and Petta double. @bobbypetta pic.twitter.com/lpWoUPkuLs

— Li'l Ze (@LilZe_7) August 8, 2023
9th August 2015, Partick Thistle 0:2 Celtic.

Cracking finishes from Rogic and Commons. Nice skill by Virgil also. @Tom_Rogic @VirgilvDijk @kcommons15 pic.twitter.com/t6o1ATltxe

— Li'l Ze (@LilZe_7) August 8, 2023
9th August 2020, Kilmarnock 1:1 Celtic.

Christie. pic.twitter.com/385ytd7Fl8

— Li'l Ze (@LilZe_7) August 8, 2023
In loving memory of Celtic fanatic Thomas 'kidso' Reilly.
Murdered in cold blood by a British soldier, Pte Ian Thain on August 9th 1983.
Always remembered by his friends and relatives in Éire Go Brách CSC
Hail hail kidso, you'll never walk alone pic.twitter.com/jSKFdF7Kxf

— Éire Go Brách CSC (@EireGoBrachCSC) August 9, 2023