Celtic Historian David Potter each morning on The Celtic Star looks back at key Celtic events and matches on this day starting on 9th May 1893. David's latest bestseller The Celtic Rising ~ 1965: The Year Jock Stein Changed Everything is available now in print on Celtic Star Books, and also on Amazon kindle, links below…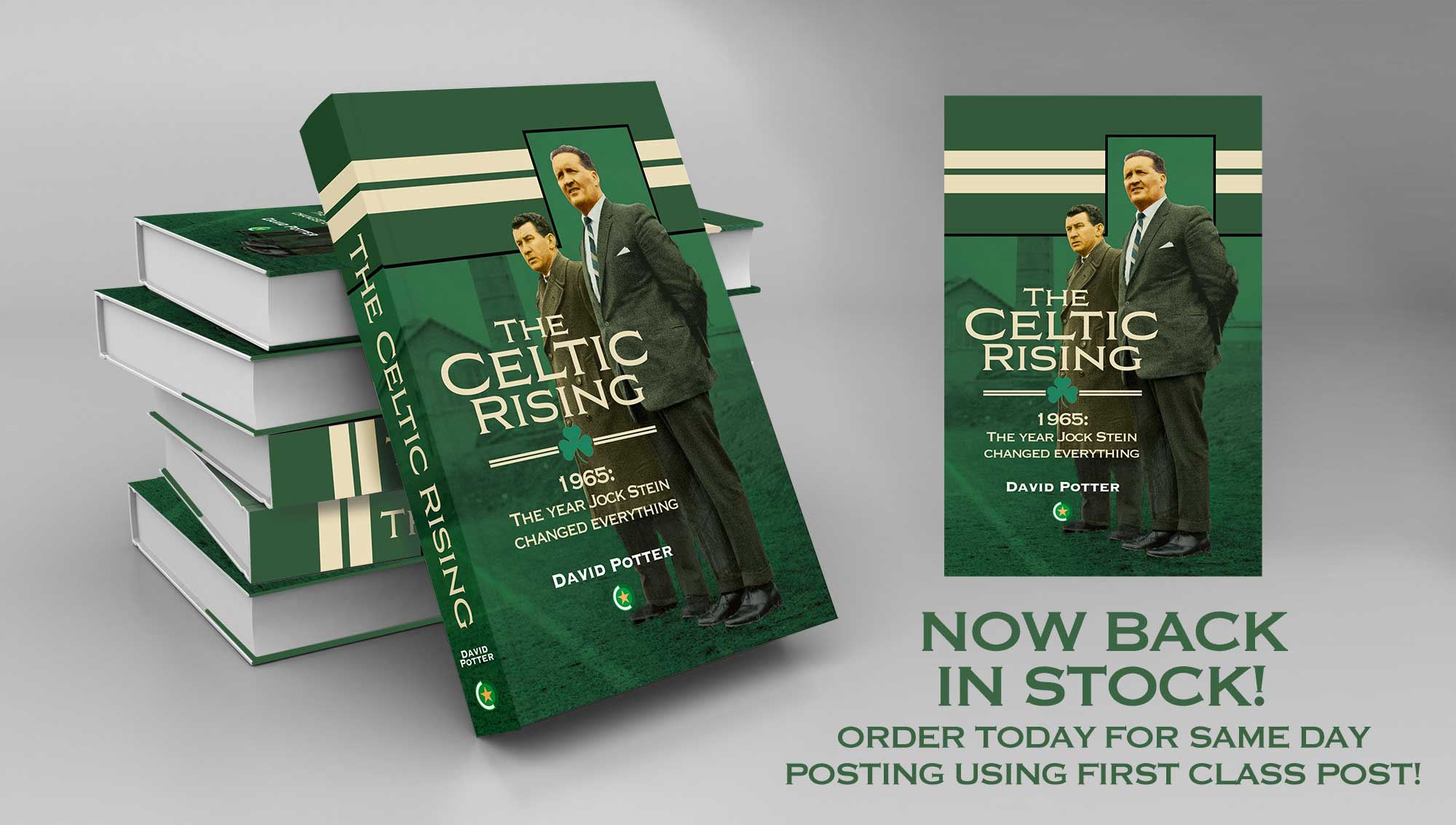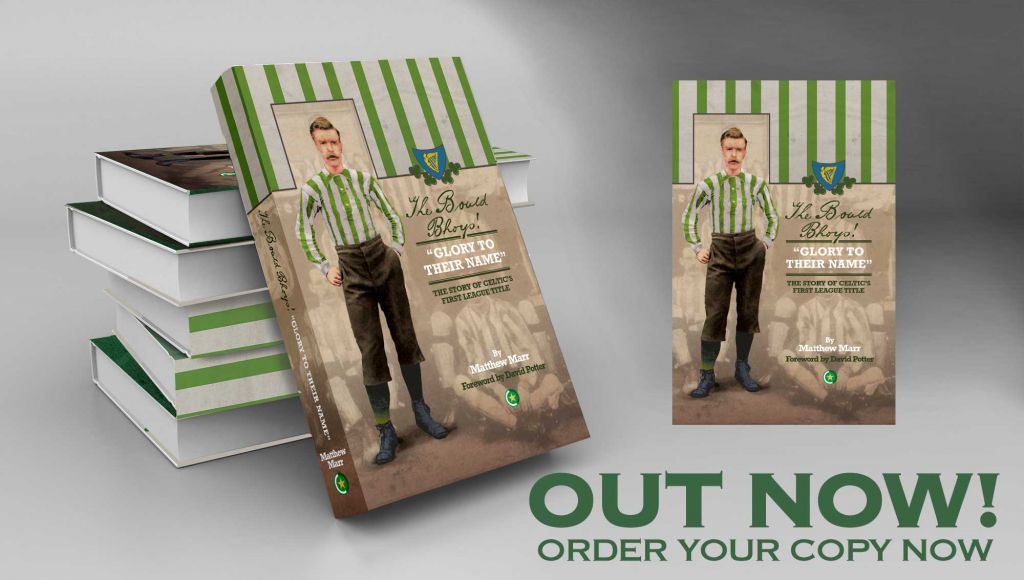 TUESDAY 9th MAY 1893 – Celtic are the Scottish League Champions for the first time! To-night they beat Leith Athletic 3-1 at Celtic Park before a crowd of 5,000 (quite large for a Tuesday night) to clinch the title Jimmy "Tootie" Davidson scores two and Johnny Madden the other. The celebrations are muted in comparison with last year's annexing of the Scottish Cup, but a few drinks are downed in honour of "the bould Celts". Matthew Marr's outstanding new book The Bould Bhoys! Glory To Their Name tells the story of Celtic's first title win and is available now from  Celtic Star Books and all Celtic FC stores.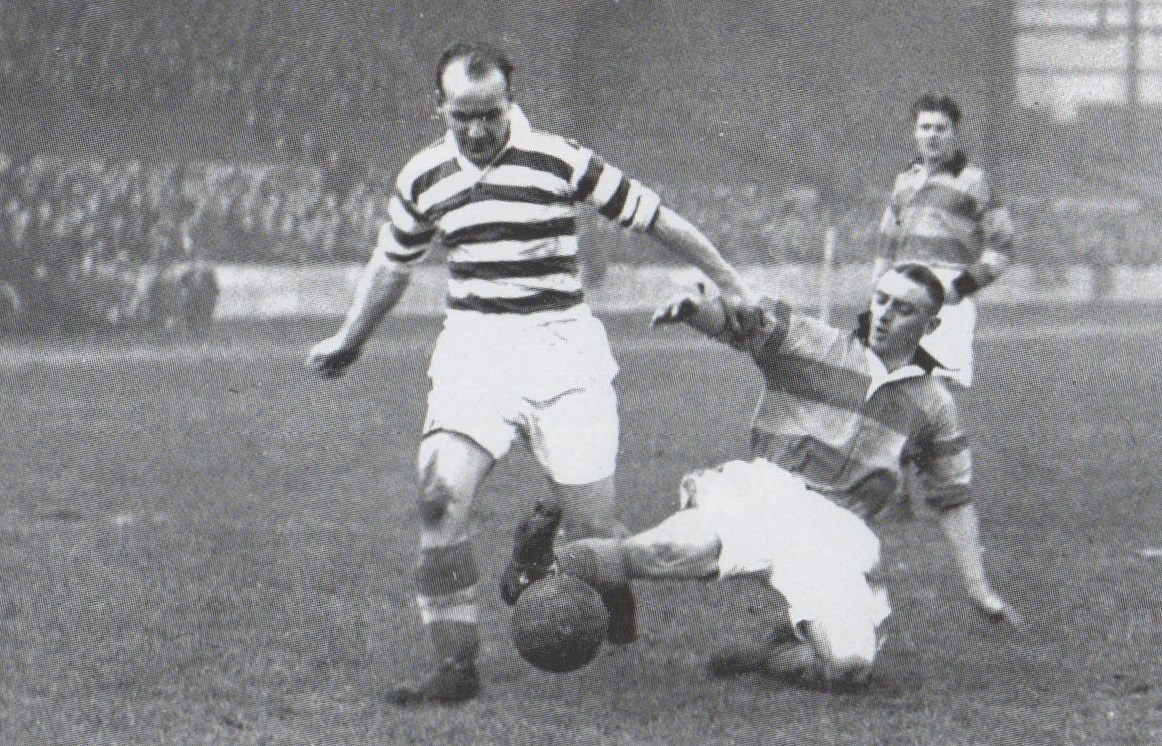 SATURDAY 9th MAY 1936 – 43,000 are at Hampden to see Celtic leave it late to beat Rangers 4-2 in the Glasgow Charity Cup Final. At one point they are 1-2 down on a hot day with a dry pitch. Jimmy Delaney scores a hat-trick and Jimmy McGrory the other goal. Maley growls at Delaney when he comes off the park "Don't let that go to your head!" This rounds off a good season for the club, because a few weeks earlier, they won the Scottish League for the first time in a decade.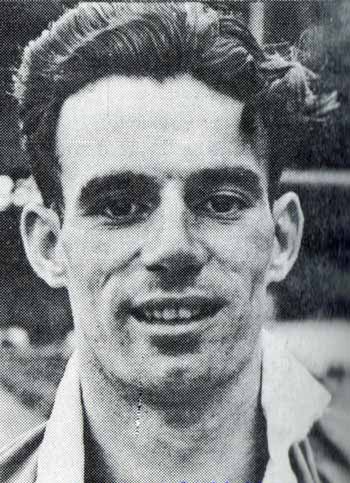 WEDNESDAY 9th MAY 1945 – VE Day was only yesterday, but the Glasgow authorities with commendable speed organised a Victory in Europe Cup and invited Celtic and Rangers to play for it. Rangers refused because they had another game on Saturday (!) but Queen's Park took their place. Johnny Paton scored for Celtic in a game which ended 1-1 on goals but Celtic had an extra corner. So Celtic were presented with the first post-war trophy, and supporters boasted about it, saying that Rangers should be shot for cowardice, for refusing to play!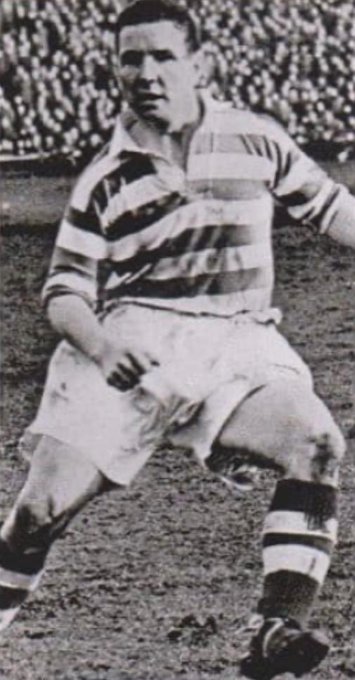 SATURDAY 9th MAY 1953 – Celtic seem to have unearthed a great player in Neil Mochan. Today he scores twice as Celtic win the Glasgow Charity Cup at Hampden in a 3-1 victory over Queen's Park. Willie Fernie scores the other goal, and with the Coronation Cup about to start, hopes are high that Celtic can do well.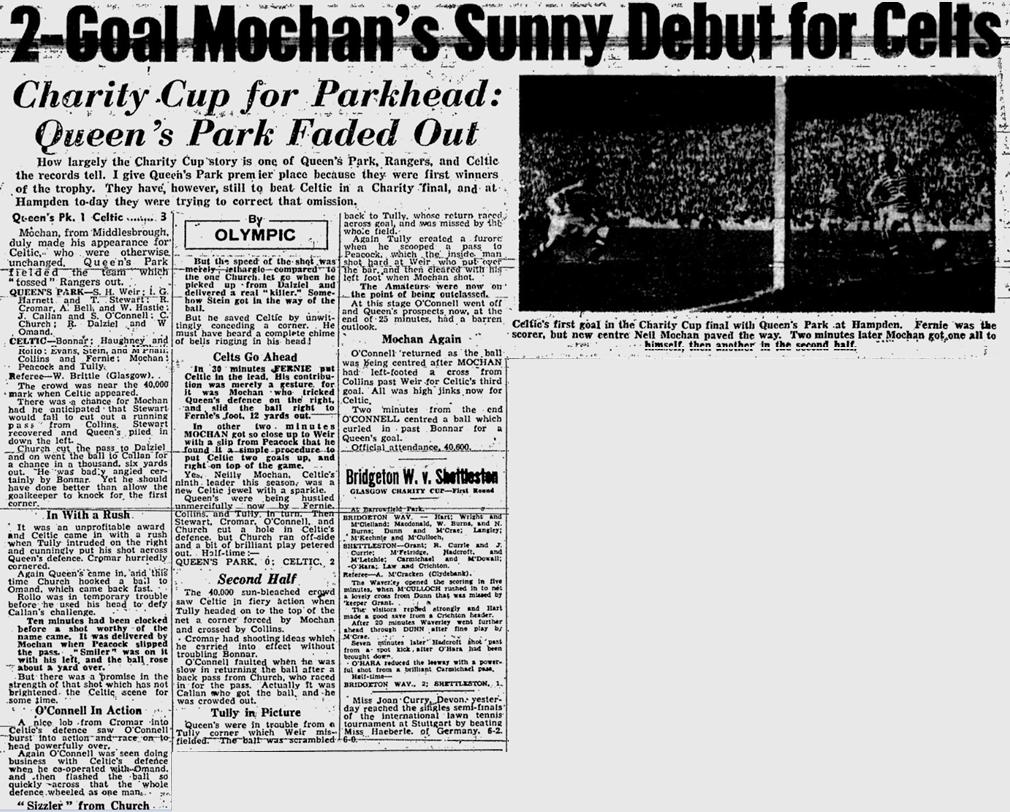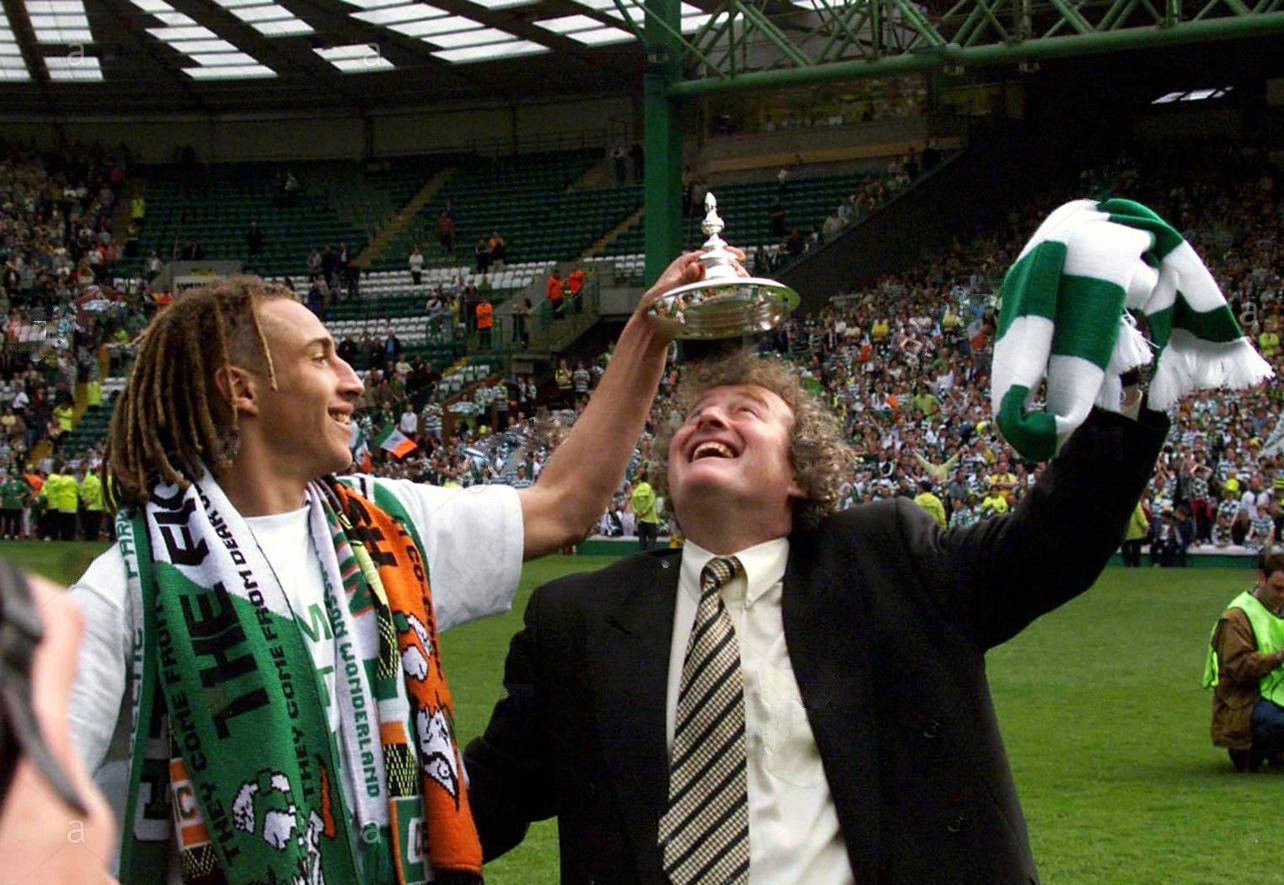 SATURDAY 9th MAY 1998 – 49,702 are present at a packed Parkhead to see the return of the Scottish League championship for the first time in a decade as Celtic defeat St.Johnstone 2-0 with an early goal from Henrik Larsson and the eventual clincher from Harald Brattbakk. The atmosphere is incredibly tense, for Rangers are winning at Dundee United, and the scenes at the end are not so much ecstasy as relief.
25 years ago today, Celtic 2:0 St Johnstone.

Larsson and Brattbakk secure the title.🏆 2/2 pic.twitter.com/HxTDZLxaP9

— Li'l Ze (@LilZe_7) May 8, 2023
"Scarves, banners, jerseys, green and white hoops raised in triumph.

It may not have been a vintage Championship but believe me it will taste as sweet to these Celtic supporters as any they have ever secured" pic.twitter.com/6yj8YIkDpA

— Li'l Ze (@LilZe_7) May 8, 2023
David Potter
9th May 2010, Hearts 1:2 Celtic.

Keane and a beauty from Zheng Zhi. pic.twitter.com/sDZEr4R0Aa

— Li'l Ze (@LilZe_7) May 8, 2023