The late, great Celtic Historian David Potter's Celtic Diary looks back at key Celtic events and matches on this day starting on 9th November 1912…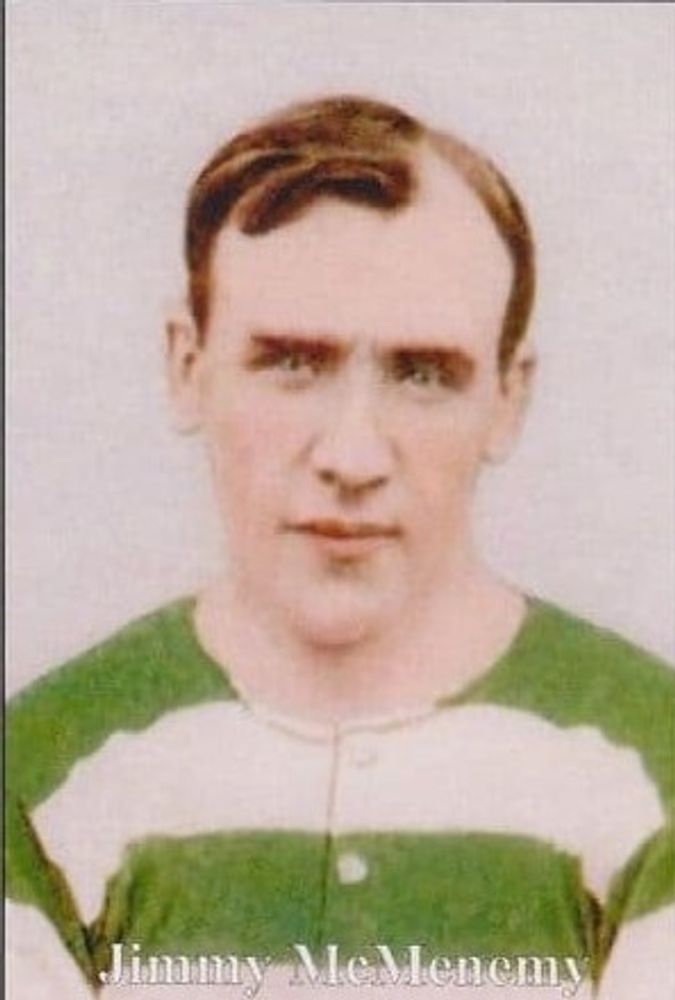 SATURDAY 9th NOVEMBER 1912 – Wind and rain spoil things to an extent, but still 20,000 people are at Celtic Park to see a fine goal from Jimmy McMenemy win the game 1-0 for Celtic. Hearts pressed hard with the wind in their favour in the second half, but found Celtic defenders Willie Loney, Alec McNair and Sunny Jim Young in top form.
9th November 1912, Celtic 1:0 Hearts.https://t.co/ZoPhuvarPb pic.twitter.com/kKT7rVHcBj

— Li'l Ze (@LilZe785) November 9, 2023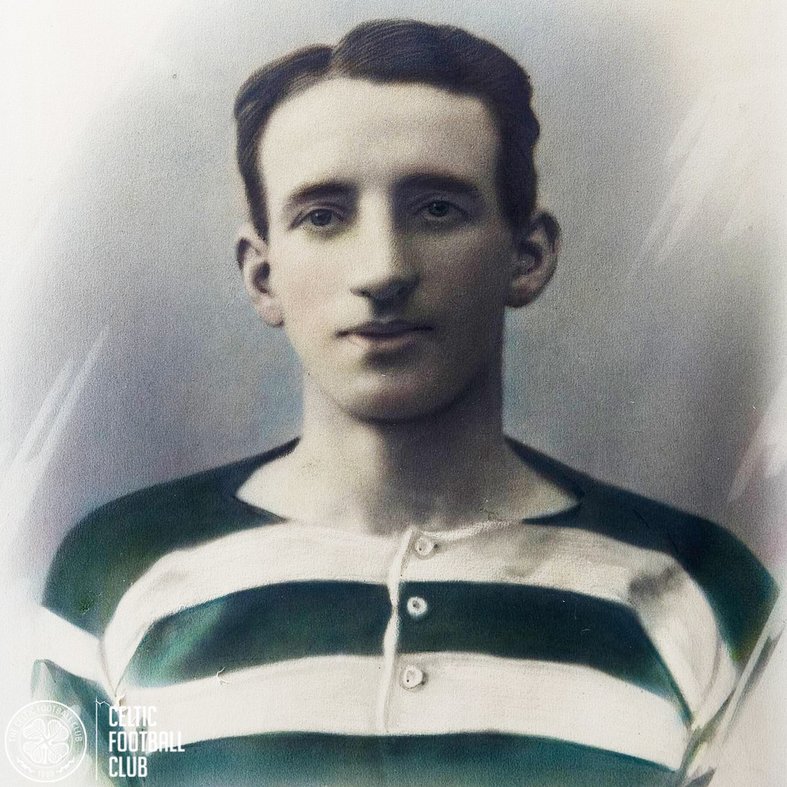 SATURDAY 9th NOVEMBER 1918 – Only 11,000 are at Celtic Park to see a 1-1 draw against Hearts in which Patsy Gallacher scores Celtic's goal. The crowd however are not talking about football so much as the hopes of an imminent end to the war. Rumours are sweeping the crowd that it will soon be all over. The Kaiser, apparently, has now abdicated, but the war and the killing are still going on. In addition, there is a serious outbreak of Spanish flu in Glasgow which is causing a few deaths.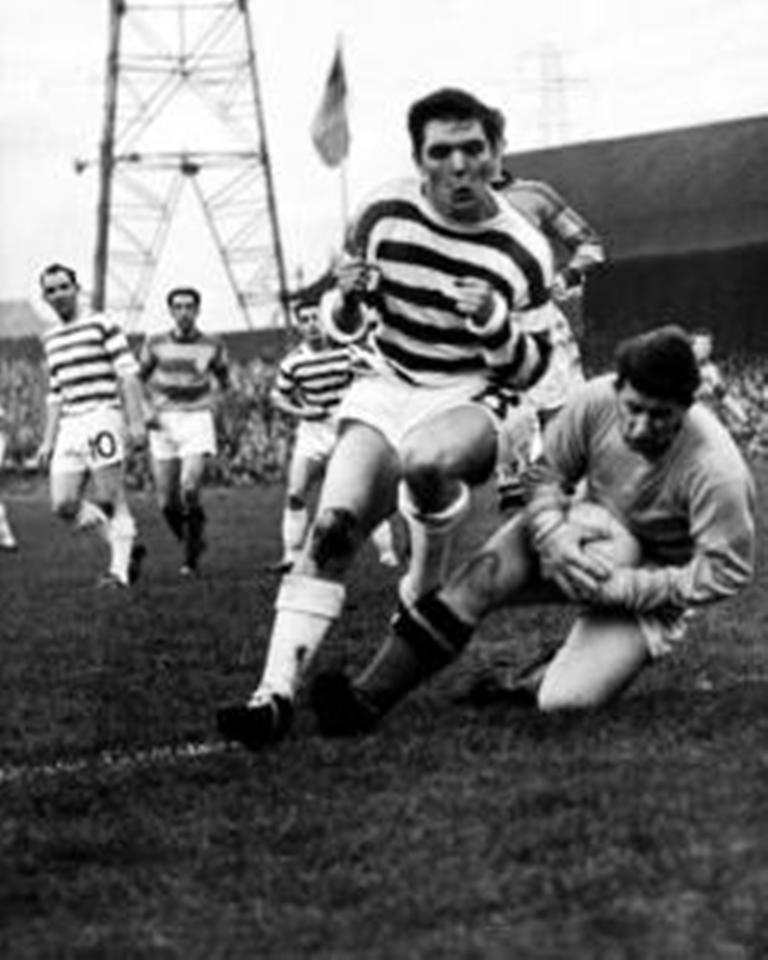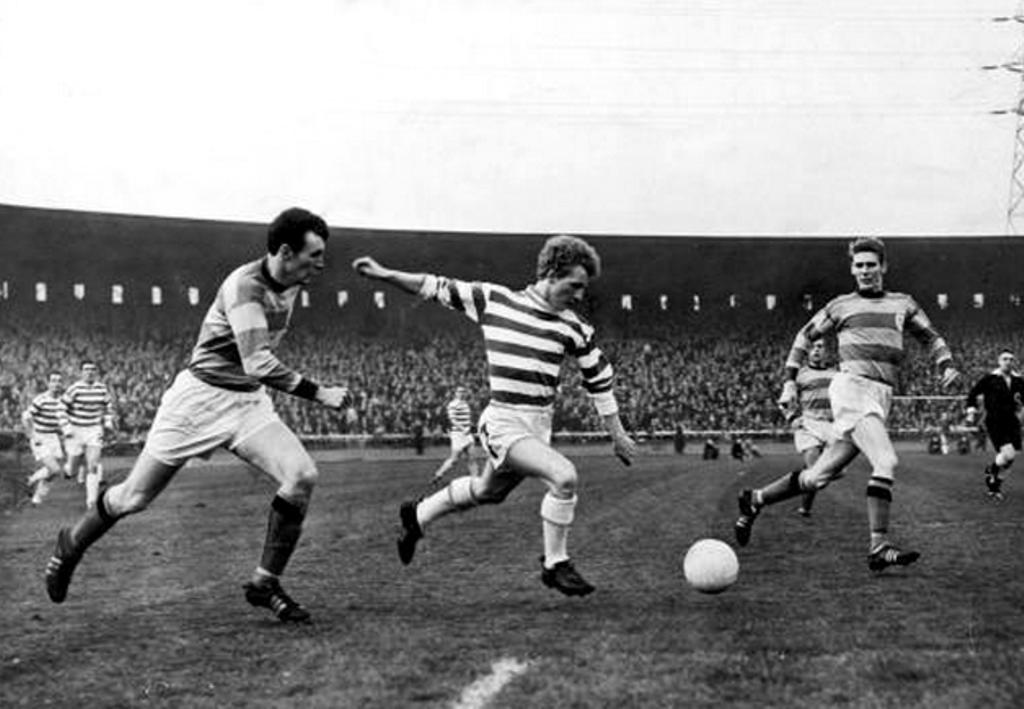 SATURDAY 9th NOVEMBER 1963 – The welcome return to form from the dire days of a few months ago continues with a sparkling 5-3 win over Partick Thistle in front of 22,000 increasingly optimistic fans. Today Thistle are swept aside by a hat-trick from Steve Chalmers, a goal from John Hughes and another from the wee redhead, who after an unpredictable start, is now rapidly becoming a hit with the fans, Jimmy Johnstone.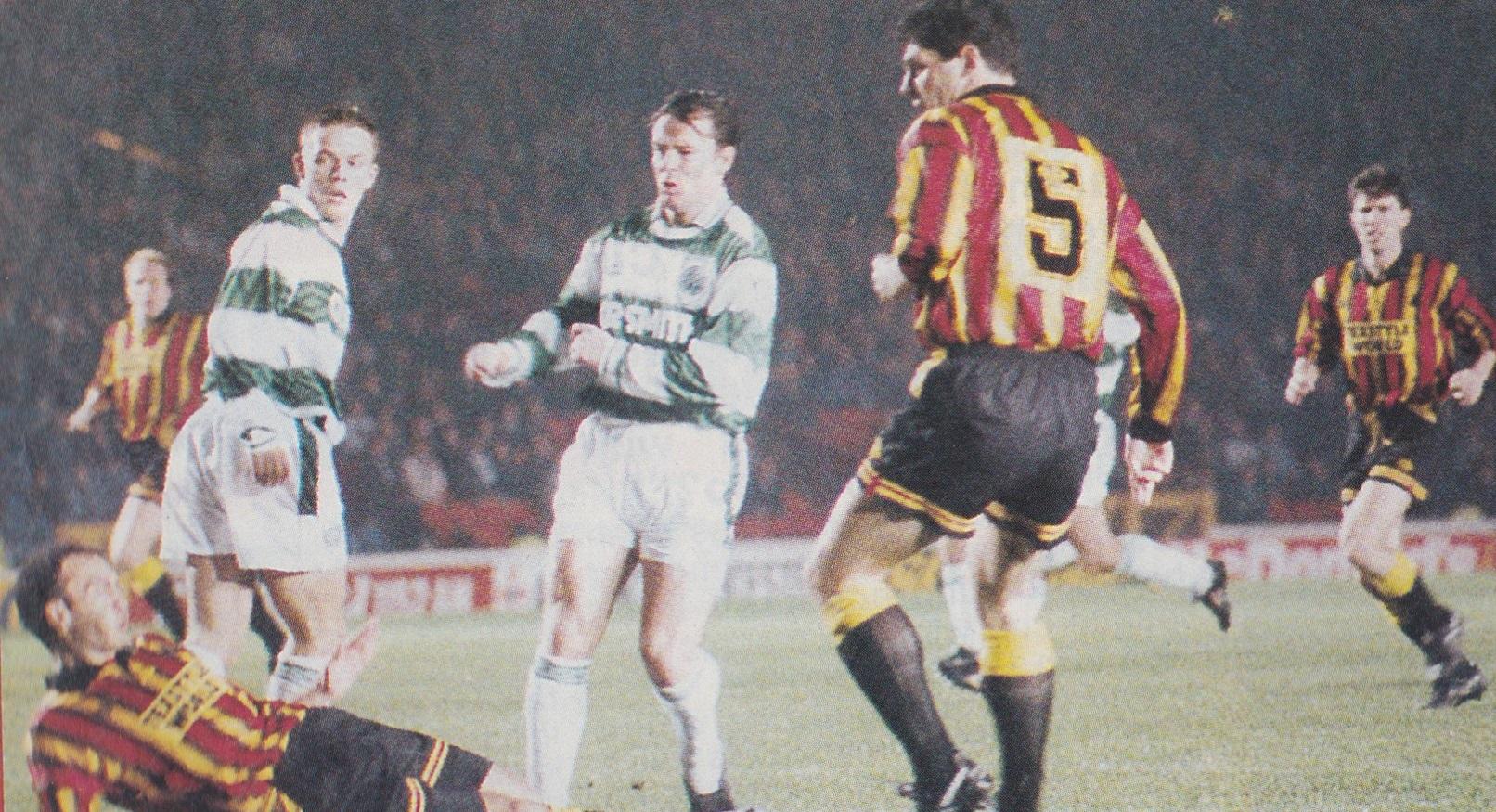 WEDNESDAY 9th NOVEMBER 1994 – Celtic's "Hampden" season of 1994 when Celtic Park was being redeveloped was characterised with draws, and this feckless, goalless one against Partick Thistle was no exception to the general trend of some good play from the likes of Paul McStay and John Collins, but a general lack of talent, particularly up front.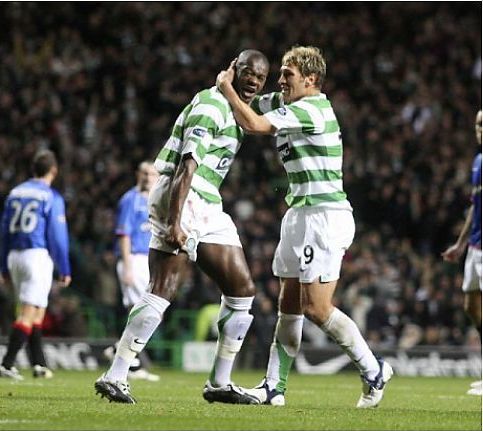 WEDNESDAY 9th NOVEMBER 2005 – 57,813 at Parkhead and a large TV audience see a splendid Old Firm encounter in the quarter-final of the Scottish League Cup which Celtic win 2-0 with a marvellous goal scored from well out by Shaun Maloney and a clincher from Bobo Balde near the end. The game is hard and tough, as Old Firm games usually are. Several men from both sides are yellow carded and for Rangers, Kyrgiakos is sent off.
9th November 2005, Celtic beat Rangers 2:0 in the League Cup.

Maloney stunner then a Klos own goal as he tries to avoid Bobo. pic.twitter.com/OgllZ3LdBP

— Li'l Ze (@LilZe785) November 9, 2023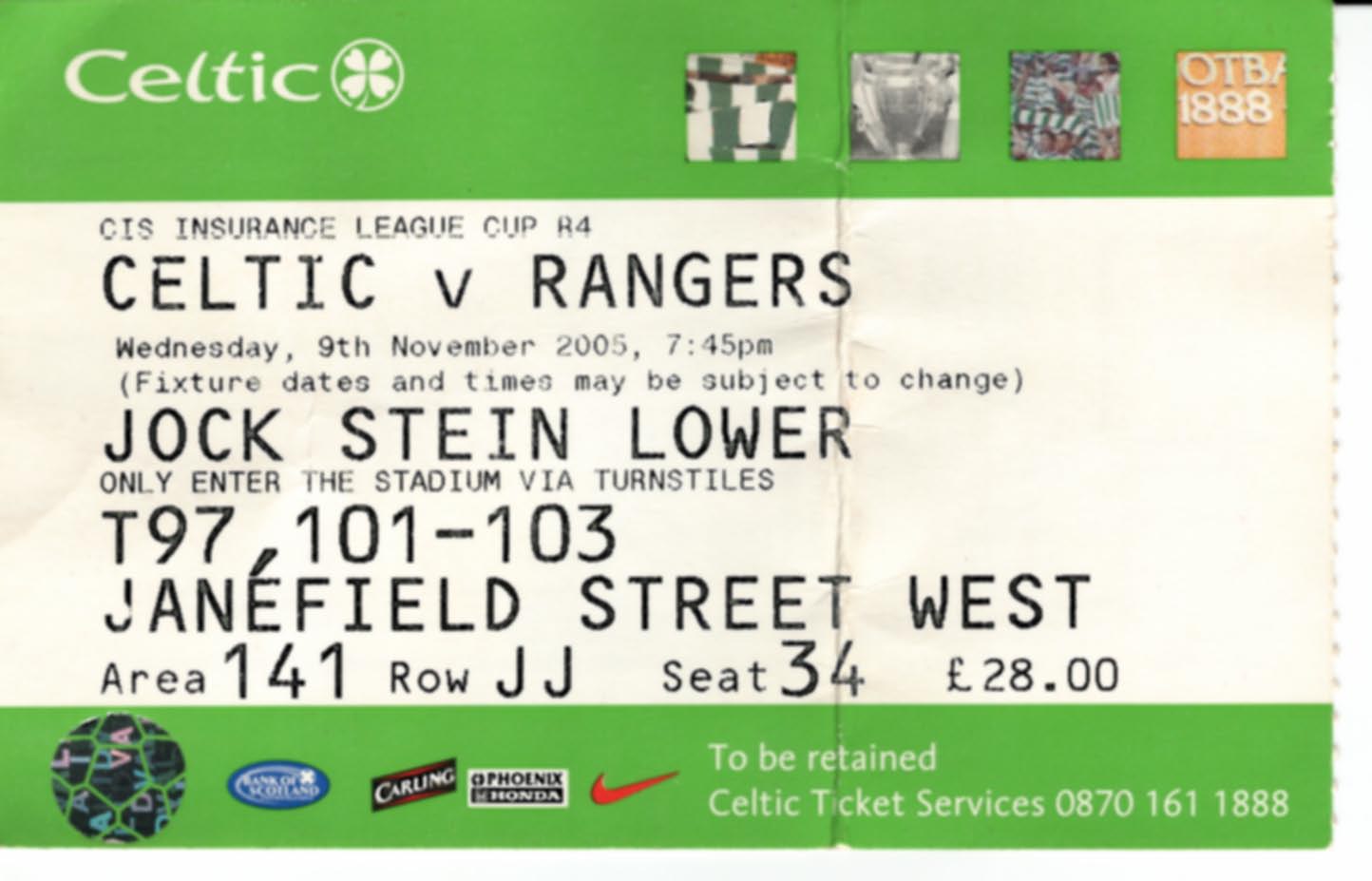 David Potter
9th November 1991, Celtic 2:1 Aberdeen.

Charlie Nicholas and Gerry Creaney with the goals. @CharNicholas10

Tony Mowbray's debut. pic.twitter.com/LBCFcmNiss

— Li'l Ze (@LilZe785) November 9, 2023
30 years ago today, Aberdeen 1:1 Celtic.

O'Neill. @brianoneil1972 pic.twitter.com/AflXXb8K9q

— Li'l Ze (@LilZe785) November 9, 2023
9th November 2000, Lubo scores against Bordeaux but a Laslandes double knocks Celtic out after extra-time. pic.twitter.com/U2Teia9G7P

— Li'l Ze (@LilZe785) November 9, 2023
10 years ago today, Ross County 1:4 Celtic.

van Dijk(2) and Ledley(2). @VirgilvDijk @joe16led pic.twitter.com/tFo6BLJxao

— Li'l Ze (@LilZe785) November 9, 2023
9th November 2014, Aberdeen 1:2 Celtic.

Johansen and a late Virgil winner sends Celtic top of the league. @stefanjohansen @VirgilvDijk pic.twitter.com/edvB7ZyzWK

— Li'l Ze (@LilZe785) November 9, 2023
A year ago today, Motherwell 0:2 Celtic.

Kyogo and Maeda. @Kyogo_Furuhashi pic.twitter.com/7FF9Gz22OP

— Li'l Ze (@LilZe785) November 9, 2023