The Lions are roaring again! In a pantheon of great European nights, last night was surely up with the best. Rarely have I known or seen Celtic Park to be in such a ferment, even at the times of the game when things did not look so good. This was Celtic at their best, coming from behind against Italian opposition from being 0-1 down at half time to win 2-1. (That sort of thing happened once before, I seem to remember, did it not? Long time ago now… oh, and nice to see Willie Wallace again!)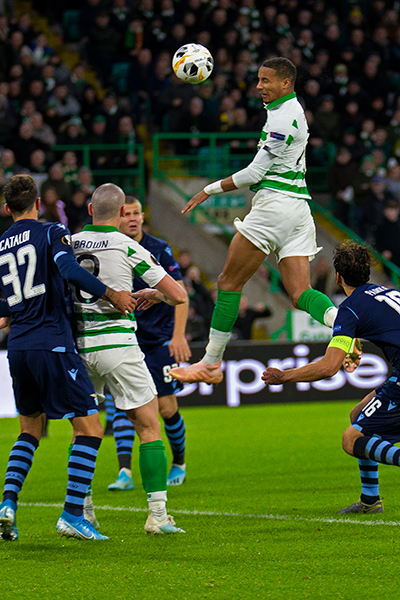 The goals were the highlight, with Ryan Christie surely now redeeming himself from his moment of Livingston lunacy. It has been a chastening moment for the young man, but he has shown that he has the character to bounce back.
And Fraser Forster may have been partially to blame for the goal, but what about that save at the end? Call it instinct or reflex if you like – but it is up there surely with the Gordon Banks save against Pele in 1970! Frankly one of the best I have ever seen.
If there was ever any doubt about Neil Lennon's managerial ability, it is surely now dispelled. Where Neil really starred last night was in his ability to substitute, correctly spotting the three players who had done well but were now tiring and had reached their peak.
No player really failed last night – I thought that Scott Brown and Kristoffer Ajer were particularly good – and there seemed little doubt that everyone was lifted by the occasion with the Green Brigade at their best, and what a magnificent banner that was!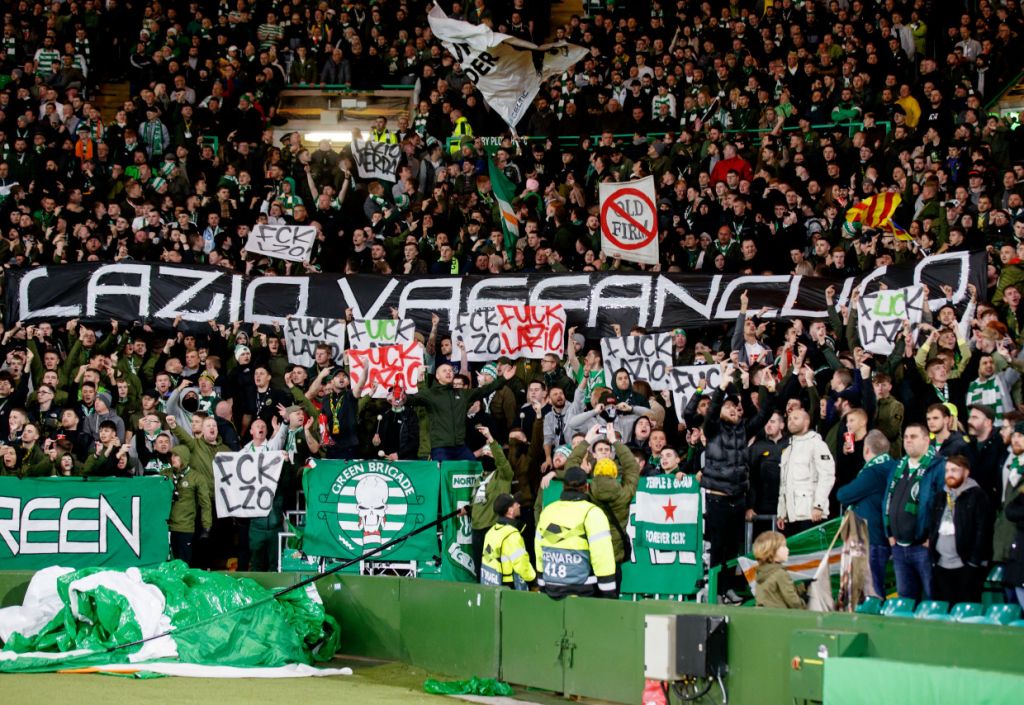 The Lazio supporters didn't give me the impression of being all that bad, but things will be different in a fortnight's time.
James Forrest came in for a little stick. He does tend to promise more than he delivers these days, but we all know that he can deliver! He needs to be supported. He is merely going through a bad phase.
To a lesser extent the same can be said about Callum McGregor, but again the quality is there, and what hard luck that was when the ball hit the post in the first half! Edouard, I continue to have reservations about, but he does try hard and I look forward to the day when I can apologise to him for my "reservations". But oh, I wish that he and the other forwards would shoot first time!
But onwards and upwards! Literally upwards to the north east on Sunday for a totally different kind of experience. It will however be a great test of our ability to call ourselves anything like champions!
No resting on laurels here. The League is number one priority, yes, but last night was quite something. We are all enthused and fired up this morning. Let's keep it that way!
Once again Celtic Park housed the greatest show on earth!
David Potter