Celtic head to Dingwall looking to re-establish our six-point advantage in a title race that once again saw our rivals, aided by their customary questionable penalty decision at Fir Park yesterday, reduce the deficit at the top of the Scottish Premiership to three points.
Both sides of the Glasgow divide have had their joys and downsides as you'd expect in any season. On the domestic front, when three defeats in six games saw the scribes in the mainstream press award the title to the Ibrox club as early as September, Celtic produced a 12-point turnaround and a comeback Lazarus would have been proud of. Meanwhile whilst domestically a lead was let slip, in Europe, theRangers have established a system of play entirely effective to produce impressive results – occasionally even performances – in the Europa League.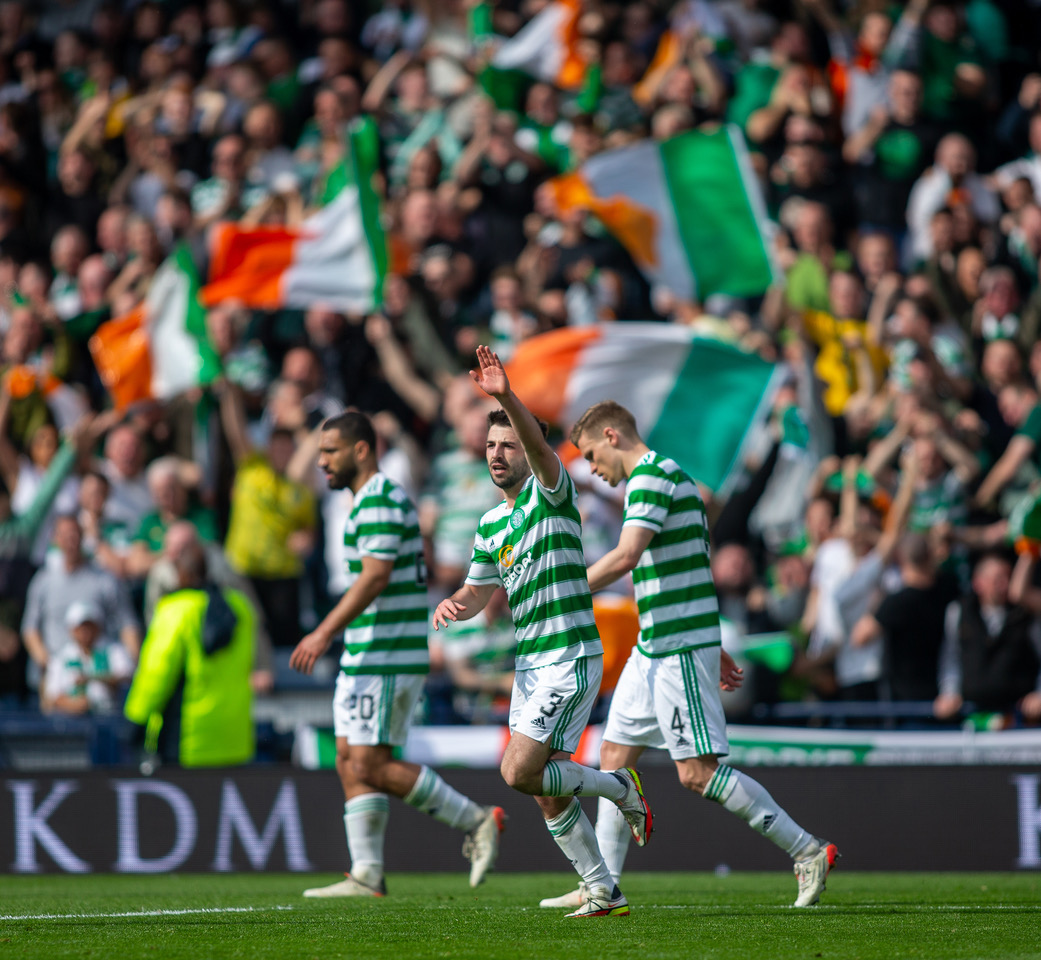 Then last weekend's Scottish Cup tie saw both teams cancel each other out over 90 minutes with only an own goal separating the sides in extra time.
In truth Hampden showed there is little between both sides going for the title this season. theRangers are an established side who know each other inside out, are drilled to be almost telepathic and are a team built to withstand pressure and counter an opponent, Celtic meanwhile are a flamboyant work in progress, capable of playing the beautiful game as well as any neutral observer choosing which team to watch on TV would wish to see, but very much still at the getting to know you stage of their development.
As such it's been an interesting season to watch develop and no matter which way this ends it's been the most exciting title race in many years in Scotland.
But in truth this is likely to be theRangers last stand for some time, because while Celtic and theRangers at present are meeting each other on the stairs it is Celtic who are climbing the staircase and theRangers who are making their descent.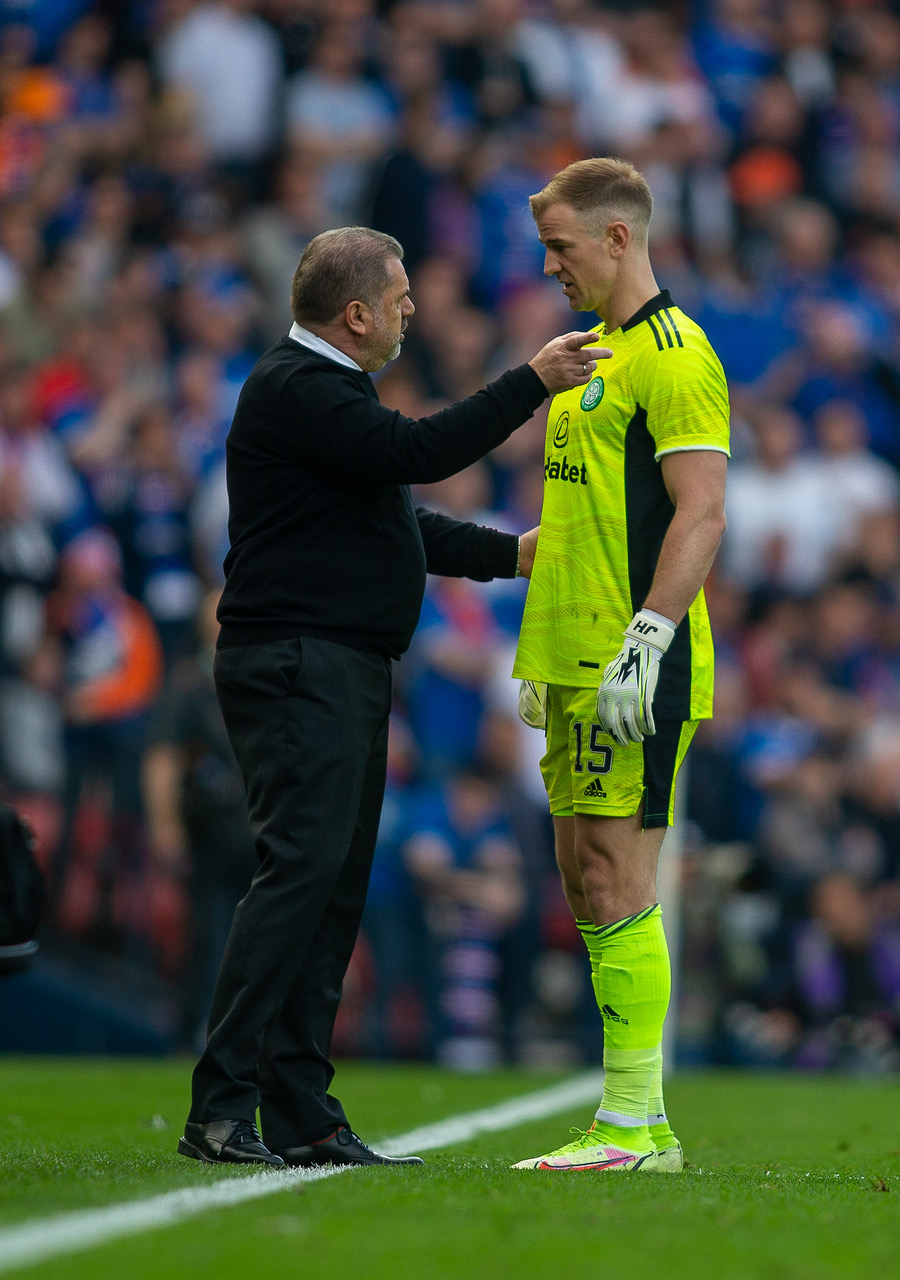 As reported in Sunday Mail this morning Ange Postecoglou has hinted that after two transfer windows where sufficient quantity to compete was the order of the day, next season will be about adding quality –
"There are still a few areas we need to look at. We're still rebuilding and I want us to be stronger next year in terms of quality in the squad.
"We're in a better place than we were 12 months ago, but we still have to strengthen and that's what we'll do."
That should be a worrying statement for all who follow the Ibrox club, after all this Celtic team despite the astounding progress it has made this season is very much a side in transition.
On the other hand, the established order at Ibrox is now facing being broken up, be that through contractual impasses surrounding the likes of Joe Aribo and Connor Goldson, or father time catching up with the likes of Steven Davis and Allan McGregor.
This squad of theRangers will need surgery in the summer as it reaches its shelf-life expiry and you simply have to question if the funds will be there to enter the transfer market much beyond the loanees and free transfer market. And as the Ibrox club have found with Aaron Ramsey and James Sands, either end of that market is fraught with danger when it comes to readiness, commitment, injury histories or in the case of Amad Diallo simply hype superseding ability.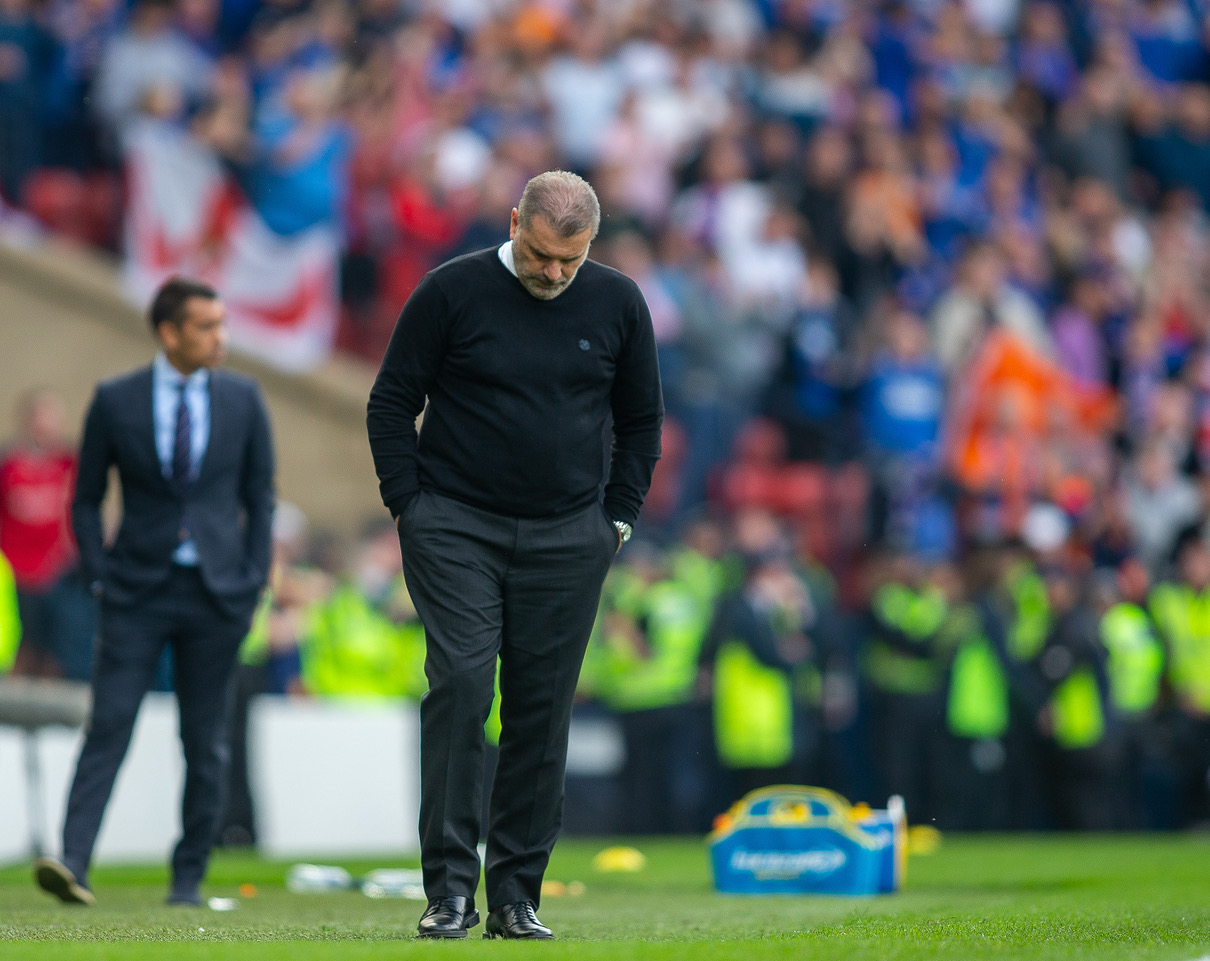 As such you'd have to say this season may well be the last stand of the current team of theRangers as age and contract expiry decimates them, meanwhile Celtic, already more than competitive despite still being in the rebuild stage, will now add quality to the quantity already added and will look to pull away from the Ibrox club.
Hampden last weekend certainly showed two evenly matched sides and the title race also has proved a close encounter, but there is something of the optical illusion about the parity between the sides.
As much as both sides have reached a point of equilibrium it is theRangers making their descent and Celtic their ascent where the two paths have crossed. In the weeks and months ahead, that will change and the gap will widen, as Ange Postecoglou adds the quality to the quantity of this Celtic squad.
As Celtic head to Dingwall looking to re-establish that six-point lead in the title race many will be nervous this morning, but when it comes to the bigger picture Celtic and theRangers have already passed each other on the stairs.
Niall J