Rangers 3 Celtic 0…Well, I think we all knew that a bad game was coming, and fortunately it came in a game that didn't matter. Let's now get it out of the way, and concentrate on what is left of the season. The only game that really matters is the Scottish Cup final, and we have three practice games to get it right to win our treble.
🔵 Rangers are in front!

Todd Cantwell gives his side a 1-0 lead! Watch the match live on Sky 📺 pic.twitter.com/y5x9jI8SOS

— Sky Sports Scotland (@ScotlandSky) May 13, 2023
That said, there were several really disturbing aspects of today's game. There have to be serious doubts about Kobayashi and Bernabei who were several times found to be seriously short of what was required. And that third was simply awful, and how sad it is to record that Callum McGregor was involved in it!
But the worst aspect was the acceptance of it all. Even at 0-3 down, we expected some sort of a fightback from a Celtic team, but none came.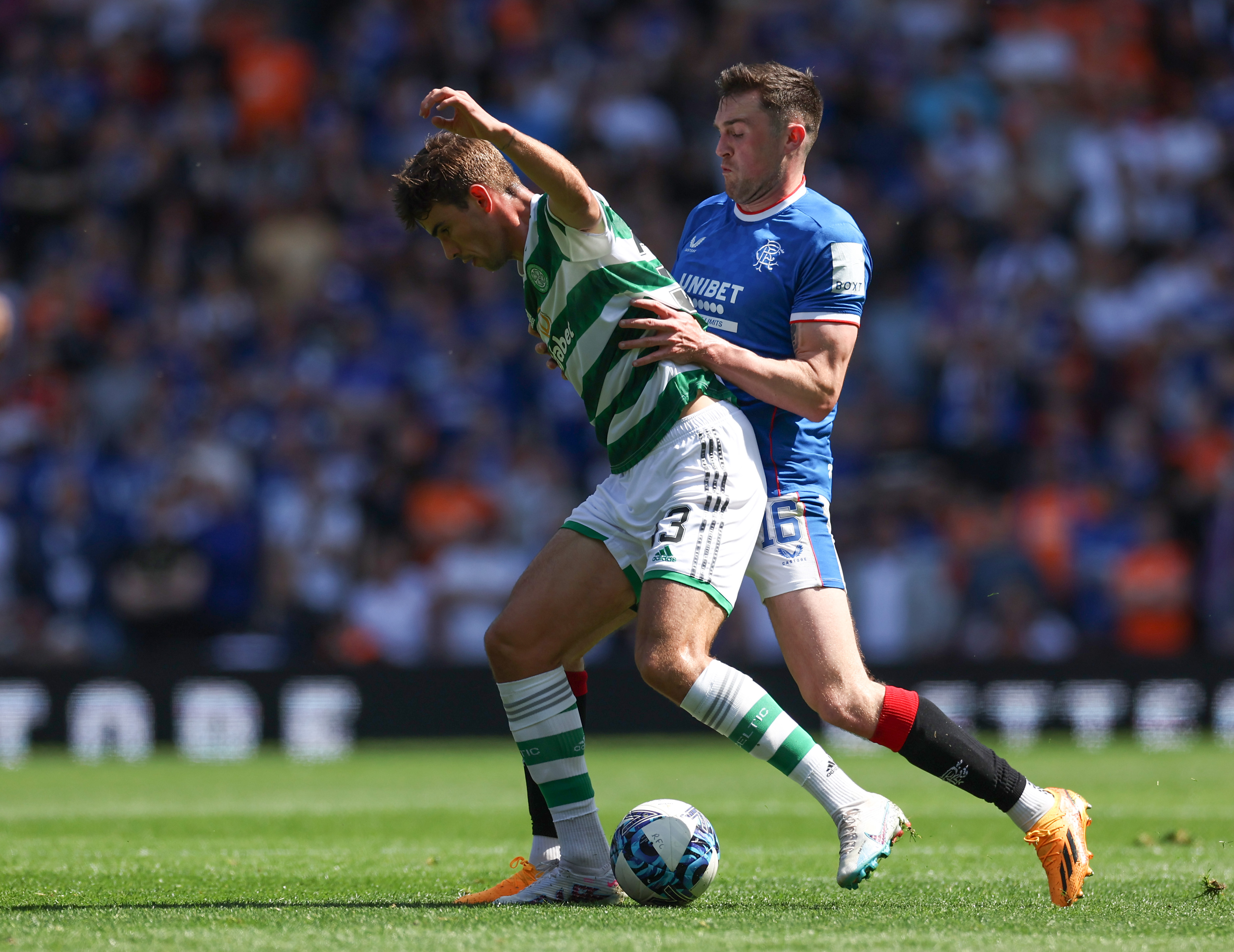 We had two chances in the first half. Hitting the post is always hard luck, but Abada's miskick was a real shocker, and had one of them gone in, it might have been a different game – but it wasn't to be. And all we can do, as one of the commentators said, is feel the pain – and make sure we are not feeling like that on 3rd June.
🗣️ "This is the derby day that Rangers have wanted so badly!!"

John Souttar heads Rangers into a 2-0 lead in the derby! Who will get the next goal? 🔽 pic.twitter.com/kz5Z2cJXfZ

— Sky Sports Scotland (@ScotlandSky) May 13, 2023
theRangers were undeniably the better team on the day, and it means that they will now keep Michael Beale and some of the duds who played a lot better today than they have done all season. So maybe some good will come out of this!
But the main bit of good that has to come is an improved Celtic performance in the remaining games of the season. Success is never a "given". It has to be worked for.
I wish today had never happened.
David Potter
🗣️ "They will say it doesn't really matter…but it always matters on derby day in Glasgow!"

Rangers are 3-0 up after Sakala takes advantage of a Celtic mistake! pic.twitter.com/rJIntCgxld

— Sky Sports Scotland (@ScotlandSky) May 13, 2023