THIS was a game in which Celtic regained some at least of their European credibility. The standard of football was high, the commitment was total and the crowd responded in a way which one would not have thought possible after the Dunfermline game. It was almost as if everyone had said "Cluj was a disaster, but let's move on!". Fans, players and staff were united once again in the goal of providing a football team to be proud of.
PeterLawwell @CelticFC CEO PLC Board Members, don't sleep at the wheel????????????, don't take your foot off the gas???? ????HailHail???????????????????????????????????????????????? pic.twitter.com/fbi1IIUYVQ

— Alba gu bràth????????????????????????????❎✊ (@spotthedog67) August 23, 2019
The Green Brigade's Banner of the car and its drivers was well thought out and measured, and I think it was a fair reflection of the general feeling of the fans towards the Board.
It basically seemed to say that "We will back you", but "You have to back us" as well. The selling of Kieran Tierney was, as we all now recognise, a huge mistake and I have yet to find a single supporter who is happy about that. It was a clear case of the Board simply riding roughshod over the wishes of the fans, whom they totally demoralised, and they paid the price at Cluj. An acknowledgement of the mistake would not do any harm, and then we can perhaps clear the air…and move on.
But enough about that. Last night was in every way a better game with outstanding performances from Ajer, Christie and Johnston and no obvious failure. Johnston perhaps has a tendency to dither rather than shoot first time, but that is the only real criticism I would make of him.
What I like about Scott Brown is that he is so obviously the leader on the park, encouraging and clearly getting a response. Those who remember Billy McNeill will know what I mean. Callum McGregor, playing in his proper place, was back to his best and you can always rely on Jamesie for a goal in sticky situations, can't you?
Edouard's goal was a great one, and you just knew it was going in whenever it left his foot.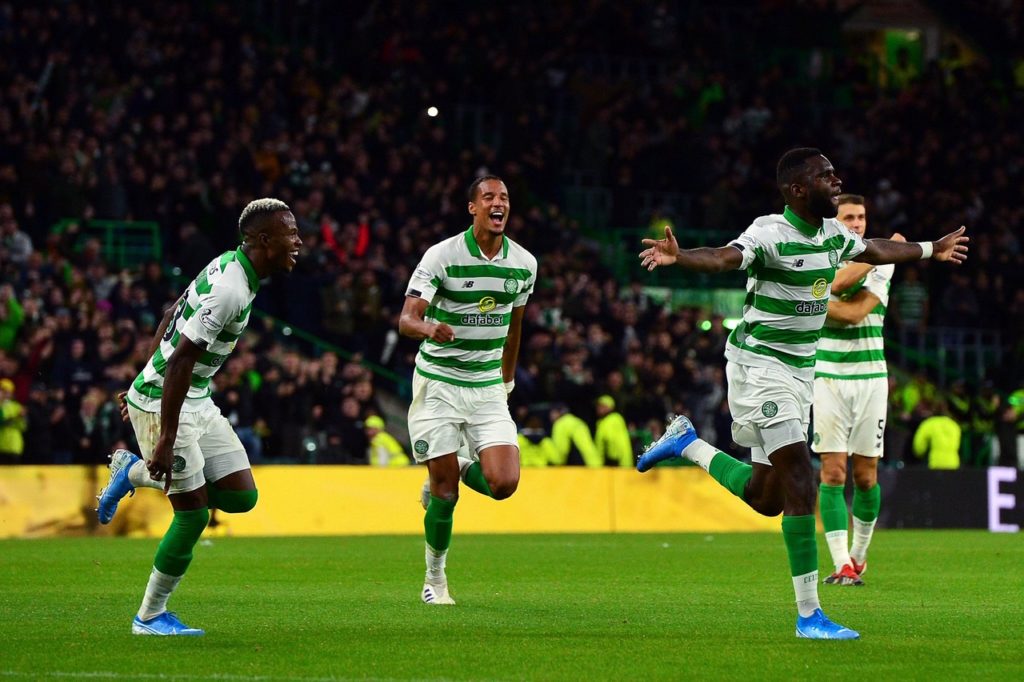 There were few hiccups in defence, but whenever there was a slight slip, it was well covered by someone else. Jullien showed signs of maturing into his role, Simunovic was back to his best, and I feel that we might yet be able to make something out of Bolingoli, for he was good last night, and he is still a very young man.
We would have liked to have scored more but the important thing was that Stockholm did not score at all – nor ever came vaguely near to doing so. They will, of course, be different on their home ground, but on last night's performance, I doubt very much if they have three goals in them. Their defensive work was tight, but they showed a lamentable lack of ambition. They will have to have a go next week, but that might just give Celtic an opportunity. To be absolutely sure, I think we will have to score a goal, but we are capable of that.
EDOUARD APPRECIATION THREAD!!

What are your thoughts on the big fella?

How good is he?

Please Reply with a comment or a gif ????@Oedouard22 pic.twitter.com/fDaay6HTfb

— Celtic Nation (@CelticNation67) August 22, 2019
The refereeing was poor and inconsistent with sometimes even the most blatant of pushes and trips being ignored. My seat gave me a great view of Ryan Christie being punched in the kidneys and I loved Ryan's reaction when the thug offered him his hand! Penalties for handball? Maybe. "I have seen them given", they say. Yes indeed, and watch the English Premiership any week for some of the wierder examples of "hand ball"!
The Fraser Forster interlude at half-time was a great peace of theatre. Goalkeeping is not really a problem position for us, but the fact that we brought back "La Gran Muralla" did a great deal to win round the fans, and emphasised that the Board and the fans both want the same thing, I am hoping for a similar re-welcoming of Kieran Tierney some time soon!
Hearts on Sunday? Time to play as well as we did last night, and we will sweep them aside.
David Potter
Also on The Celtic Star after last night's 2-0 win over AIK Stockholm in the Europa League Play-off Round, First Leg…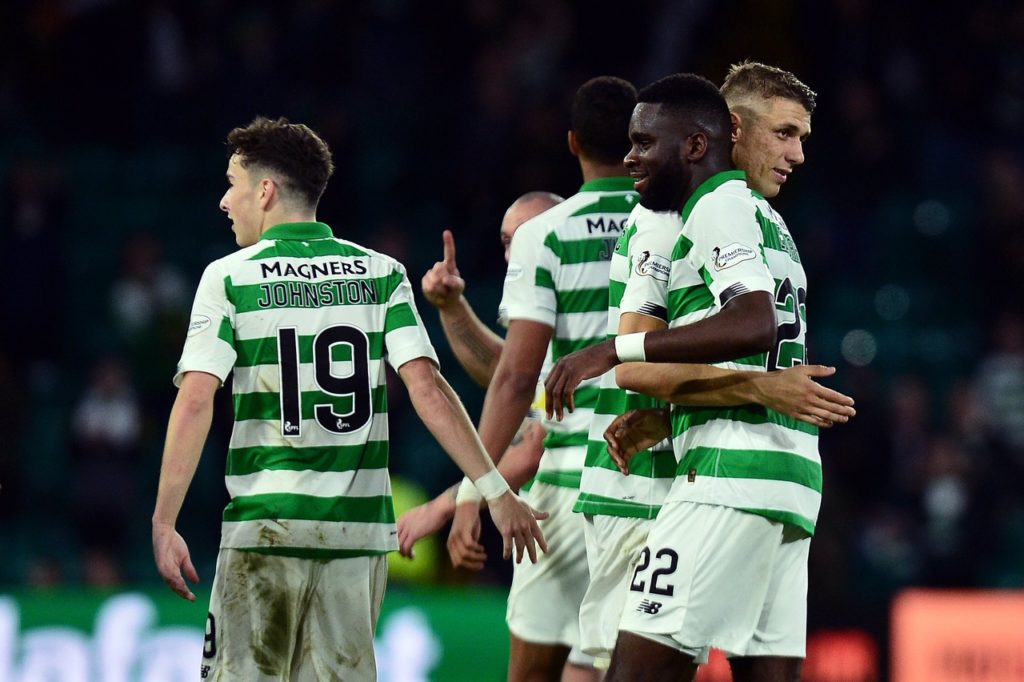 I Wanna Praise Edouard – 'Odsonne is playing brilliantly. He's leading the line superbly,' Lenny…see HERE.
Celtic In Driving Seat after two nil win over AIK…see HERE.