CELTIC have revealed that an incredible number of supporters have asked to have their names added to the club's Season Ticket Waiting List for the new season which kicks off on 1 August.
Existing season ticket holders have until 5pm on Tuesday 7 July to renew and therefore securing their own seat for Celtic's Ten-in-a-Row campaign. After that deadline passes, Celtic will open up any remaining tickets to an incredible number – 17,000 supporters!
Yesterday The Celtic Star revealed that Celtic have experienced a surge in renewals and that the numbers are already significantly higher than the 40,000 renewals that the Rangers had been boosting about at the start of the week.
"As usual they're behind us," Celtic surge ahead of Rangers in season ticket renewals…https://t.co/91VIMDxpAG

— The Celtic Star Editor – INVINCIBLE (@CelticStarMag) July 1, 2020
Today on the club's official website, Celtic provided their own update stating:
The wait is almost over! Thank you to our amazing supporters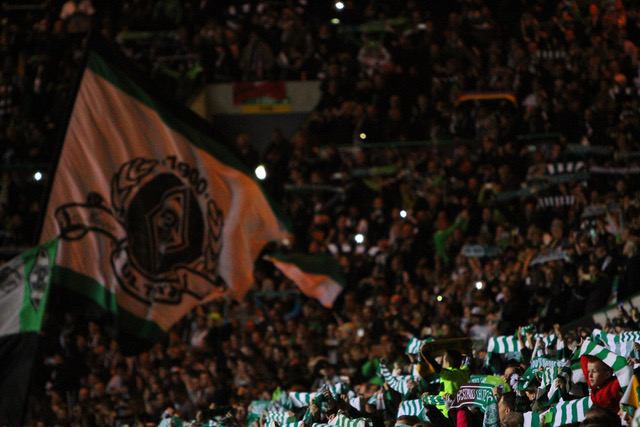 We have received a phenomenal response from fans desperate to secure a season ticket for the campaign ahead. We are truly grateful for your wonderful support.
Thank you to the 17,000 of you that have also signed up to the Waiting List so far!
Once again the support you have shown to the team, and the club has been staggering, and is vital to our success as we prepare for this hugely important season ahead.
The deadline for existing Season Ticket holders to renew is 5pm on Tuesday, 7 July.
Once the renewal period has passed for existing Season Tickets holders, any remaining Season Tickets will be offered to those on the waiting list† in order of when you joined.
Should a Season Ticket become available, we will contact you directly.
The best way to be in with a chance of securing a seat in Paradise next season is to join the 2020/21 Waiting List today.
It certainly looks like all Celtic season tickets will be sold out within the next week.
🖊️Future's bright as young Celts take next step on football journey | CelticFC | Development Squad News https://t.co/b7RlIKL6vj

— Celtic Football Club (from 🏡) (@CelticFC) July 2, 2020