CELTIC, as Scottish Champions have had to defeat the Champions of Armenia to earn the right to play the Champions of Norway. If we can beat the Scandinavians then we will face the Champions of Greece and on it goes to a fourth round of qualifiers.
While it makes for exciting summer football, it is a little bit of an affront to proud footballing nations like Scotland, Norway and Greece that we have to go through all of this just to reach the so-called Champions League.
This tweet sort of sums up much of what people were saying on the subject yesterday after the draw for the third round of qualifiers was made.
Celtic, Rosenburg, AEK could have been a group with one of the top seeded teams a few years ago, the way UEFA ensures the richest leagues are protected is criminal pic.twitter.com/PH6iKBFRQL

— JT (@1888JT) July 23, 2018
The Celtic captain was also talking yesterday about the summer season that it now very much a feature in Celtic's season.
"It's part and parcel of what we have to do at this time of year with all the qualifiers. We know the job we have to do, and that's to make the next round and then hopefully qualify," Broony said.
"No matter who we face it's hard, but we have these games a stage earlier than we did last season, so that shows how much tougher it's getting to reach the group stages.
"I think the fact everyone knows there's an extra qualifier this year means we've all focused in really quickly.
"The manager is taking it all very seriously as always, and the players are too as we all came back in really good shape," Brown said.
The Celtic skipper reckons that both Celtic and indeed the playing surface at Celtic Park are in better shape a year on since the last visit from Rosenborg.
"Last year we were sluggish at home and got a good result in Norway.
"Not many expected us to go there and win, but we got a great goal thanks to James Forrest, and we want the same again.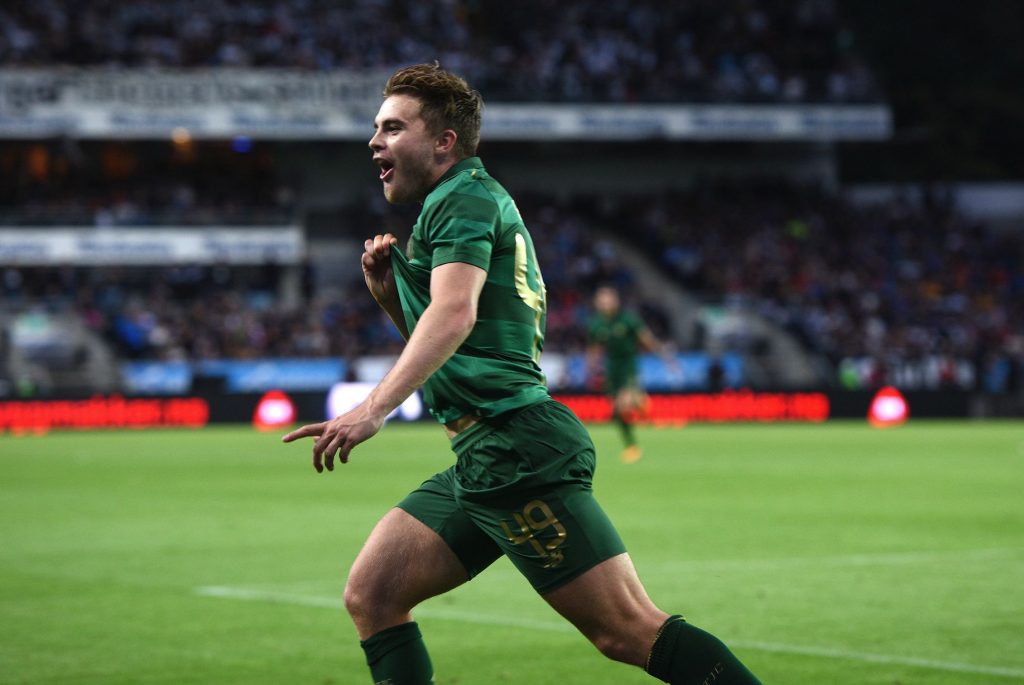 "The home leg is important, and it's great our pitch is so good now. It was cutting up a lot last year, but the ball is zipping across it a lot quicker than it did last season which helps us."
But while Scott Brown and everyone else at the club will be doing their very best to make sure Celtic negotiate our way through these qualifiers, it is fair to assume that supporters of Rosenborg and AEK Athens will be thinking pretty similar things about this so-called Champions League.
Give a R/T if you agree ! @UEFA #UEFA #ChampionsLeague pic.twitter.com/7kg1k77v6A

— A BHOY doing what a BHOY Does 1888 (@JGlasgowCelticK) July 15, 2018