The latest rumour, via the usually reliable Daily Mail is that Celtic prefer to wait until the summer to make the changes and that there will be a major overhaul of the football operations after this dreadful season is over.
That is NOT the official position of Celtic who are mute on the matter amid growing supporter unrest. Perhaps the club is floating their preferred option via a friendly newspaper source – these things are all relative – in order to see if it is going to be palatable for the 60,000 season ticket holders who will in a few short months be asked to renew?
And the Celtic Board must have one eye on the impact that the pandemic is going to have on our ability to attend games next season, certainly there is at present doubt over crowds being allowed in at the start of season 2021/22. Yesterday for instance Glastonbury was cancelled for summer 2021 and there is talk of the lockdown extending into the summer to try to get the Covid crisis under control.
Neil Lennon's time is up as Celtic manager, everyone, including even Neil himself will be aware of that and it's really down to what is going to happen next and when it's going to happen. Maybe the support, with the limited information available – due to the void in communication from Celtic – will jump to the wrong conclusions based on a lack of knowledge of what's going on?
Yet the support has a right to hear what's happening and what's the plan – then we can make own minds up and decide whether we're going to renew or not. Most, including myself, will anyway but one thing that struck me when Brendan Rodgers arrived on that gloriously sunny May afternoon in May 2016, the first thing he talked about was the need to put bums on seats in the top section of the Lisbon Lions stand that had been covered in banners the previous season – the last one with no Ibrox entity in the league.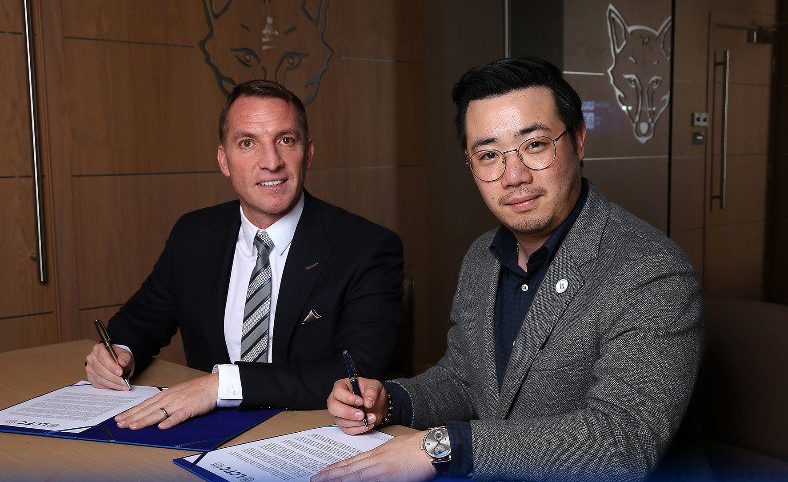 Here's an example of how that support will be analysing today's leaked snippet of news.
"Waiting until season's end to act is effectively writing off the Champions League qualifiers. New manager coming in few weeks beforehand, in the first round and in non-champions route, while having also to handle the sheer scale of player turnover this summer, would take a miracle to qualify," The Athletic's Celtic correspondent Kieran Devlin tweeted.
He added: "If Celtic fail to qualify for the CL next season it'll be the first time in Lawwell's reign that they would have gone four consecutive years without CL group stage football (and the revenue injection from it)" before concluding…"Makes zero business or sporting sense."
Remember when Brendan Rodgers left Celtic? How could you forget! He left us in the lurch ahead of two crucial games in Edinburgh in the league against Hearts and then at Easter Road against Hibs in the Scottish Cup. Timing was the root cause of much of the supporter's anger with Rodgers but his timing was for the best interests of Brendan Rodgers and his thoughts were already on his next job.
He got time to get in and with a favourable run of winnable games in the remaining Leicester City fixtures, he was able to hit the ground running and see what he had at his disposal in the squad before the new season. Earlier this week Leicester were top of the Premier League. Lee Congerton was praised for his top class recruitment with the two full backs James Justin and Timothy Castagne being regarded as being brilliant buys – both were on the radar when Rodgers and Congerton were at Celtic. Even the Celtic blogger that Rodgers took with him as an analyst was being praised this week by James Maddison!
Getting that little period at the end of a season to have a look under the bonnet seems to have been a decent call for Leicester City and Brendan Rodgers and remember the club were prepared to pay big bucks in compensation to Celtic to make it happen.
So why aren't Celtic doing this, especially if Eddie Howe – who is currently between jobs – is the main target? Last night the bookies (who tend to know nothing) put out press releases saying that Howe was the big odds-on favourite for the Celtic job. They are probably doing the same thing down in Newcastle incidentally.
Yet yesterday morning on BBC Scotland's breakfast show that Celtic blogger closest to his 'sharp suited' hero was busy telling us that there was no chance Howe would be coming to Scotland. That would appear to be closer to the action than anything the bookies are saying, or perhaps it's a double bluff?
Celtic so far are in a complete mess in 2021 – no wins from four games, three points from 12, even worse off the park than on it with the Dubai fiasco, the manager's crazy media conference being reported around the world with more people relating Celtic to Dubai rather than Lisbon and Celtic not even posting it themselves.
Who would have thought that things could get even worse after 2020, yet that is clearly the case. There must however be a plan so what is it and why is it not being communicated to the most important group of people – the Celtic Supporters?
We have been asking Celtic to speak to us for a while now and so far that has not happened, despite some indications that it would.
Recently we carried an interview with David Low, Chair of Celtic Trust and put some tough questions to him, based on doubts, concerns, criticisms that the Trust had been receiving from the Celtic support and indeed from The Celtic Star. He didn't go in the huff, nor did he avoid any of the questions. Folk might not have agreed with all his answers or explanations but he was prepared to state his position and be judged on that. Fair play to him.
Subsequently we offered David Low the opportunity to write his own column on The Celtic Star as Chair of Celtic Trust and he was happy to take us up on that offer. Accordingly his first column appeared on The Celtic Star last night and it is well worth a read. To be clear this is David Low making his position and The Celtic Trust's position known, this site may well agree or disagree with that and on occasion will say so. It's hard to argue with anything he was saying last night right enough!
Celtic could take a leaf out of Low's book in more way that one. Talk to the Celtic Supporters. Tell us the plan and update us on the way forward. Answer the tough questions and try to build consensus among the support, as far as possible, to get us back on track as a football club. Clearing up the uncertainty will help Neil Lennon who is being subjected to some horrible abuse from within our own Celtic family and that has to be stopped.
It is time to talk.
HAVE YOUR SAY. You can comment below or if you would like to have an Opinion piece published as an article please email editor@thecelticstar.co.uk – if you don't want to sign in to comment but still want your say, you can also send your comments via email and I'll drop it in for you. HH. 
If Celtic fail to qualify for the CL next season it'll be the first time in Lawwell's reign that they would have gone four consecutive years without CL group stage football (and the revenue injection from it).

— Kieran Devlin (@NoNotThatDevlin) January 22, 2021
Makes zero business or sporting sense.

— Kieran Devlin (@NoNotThatDevlin) January 22, 2021