CELTIC'S chances of bringing in a significant sell-on windfall during this transfer window looks to have increased as Sky Sports report today that Manchester United are ready to make their move for the former Celtic striker Moussa Dembele.
Lyon have insisted that they would be selling Dembele, who they signed from Celtic for £19.4million in August 2018, in this window. However as always money talks and Lyon may have to relent and cash in on their prize asset sooner than they would have liked.
The Sky Sports Reporter James Cooper believes that the Old Trafford club will try to accelerate the move for the former Celtic striker who has been identified as a top priority target for Ole Gunnar Solskjaer.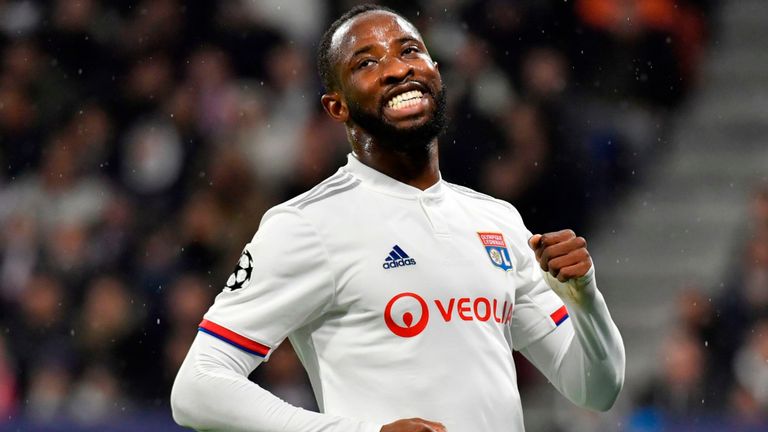 And with the back injury suffered by Marcus Rashford, the likelihood is that United will make their move in this window rather than waiting until the summer.
"I think there is a realisation that they can't get someone in for the short-term because there aren't many suitable options out there," Cooper told Sky Sports.
"But what they might try to do, rather than look for that short-term fix, is to try and bring one of their world-class targets for the summer forward to January and that's why we have seen them sending scouts to watch Dembele.
"Ole has been very noble about making sacrifices and getting rid of (Romelu) Lukaku in the summer, but in hindsight he knows he should have got another body in there. Dembele could now be that man but it won't be easy to get him."
Dembele is now 23 and is approaching his peak years in the game. Since leaving Celtic after a very public falling out with Brendan Rodgers the French striker has done very well back him in French football. He has established himself as one of the most prolific strikers in France, scoring 36 times in 76 appearances for Lyon.
Dembele played for Celtic on 94 games, scoring 51 times. A highlight was his debut in the Glasgow Derby where we really signalled his arrival in Scottish football by scoring a hat-trick in the 5-1 win in September 2017.
At the end of last season Dembele returned to Celtic – by that time Brendan Rodgers had shown his true colours – and the French striker joined his former teammates on the park as the 8 in a row title win was celebrated. He received a very warm welcome from the Celtic Support.
Now with Manchester Utd in desperate need to bring in a striker in this window, it looks like Lyon will be able to maximise their price and in doing so increase the sell on fee that Celtic will receive.
A £50million transfer fee with a 10% sell-on after deducting the initial fee Lyon paid for the player to Celtic, will net around £3million for the Scottish Treble Treble winners.
SUPPORT CELTIC, SUPPORT CELTIC POOLS
Help raise money for Celtic Youth Development by joining the £1 weekly lottery and you could win up to £25,000 – just click on any one of the photographs below to join. Lots of our readers have already done so and they're now doing their bit to help fund Celtic Youth Development that can deliver the stars of tomorrow and beyond. And you might even win a few bob too!