Both Walfrid & The Bould Bhoys and The Celtic Rising ~ 1965: The Year Jock Stein Changed Everything are now available on amazon kindle and we'll be adding Harry Hood Twice as Good over the next week..
After that we will add Invincible, Willie Fernie -Putting on the Style and Alec McNair – Celtic's Icicle. And all our books scheduled for 2023 onwards will be available in hardback and also on amazon kindle…



Celtic Star Books Collection – The story so far…
Celtic Star Books Collection – The story so far. The launch of Matt Corr's official Harry Hood biography – Twice As Good – in early November was the fourth publication for Celtic Star Books since we commenced the collection of quality hardbacks back in May 2020.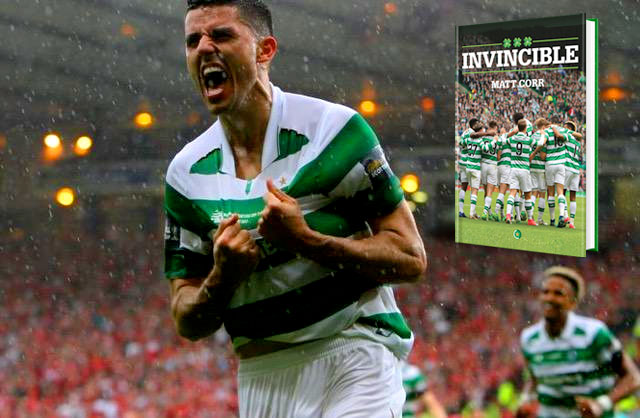 1. INVINCIBLE 
First off the press was Matt's own debut publication – INVINCIBLE – a blow-by-blow account of Celtic's most successful season since Lisbon – an unprecedented and unlikely ever to be repeated unbeaten Treble success – with personal memories and anecdotes of Matt's own five decades following his beloved Hoops woven into the story.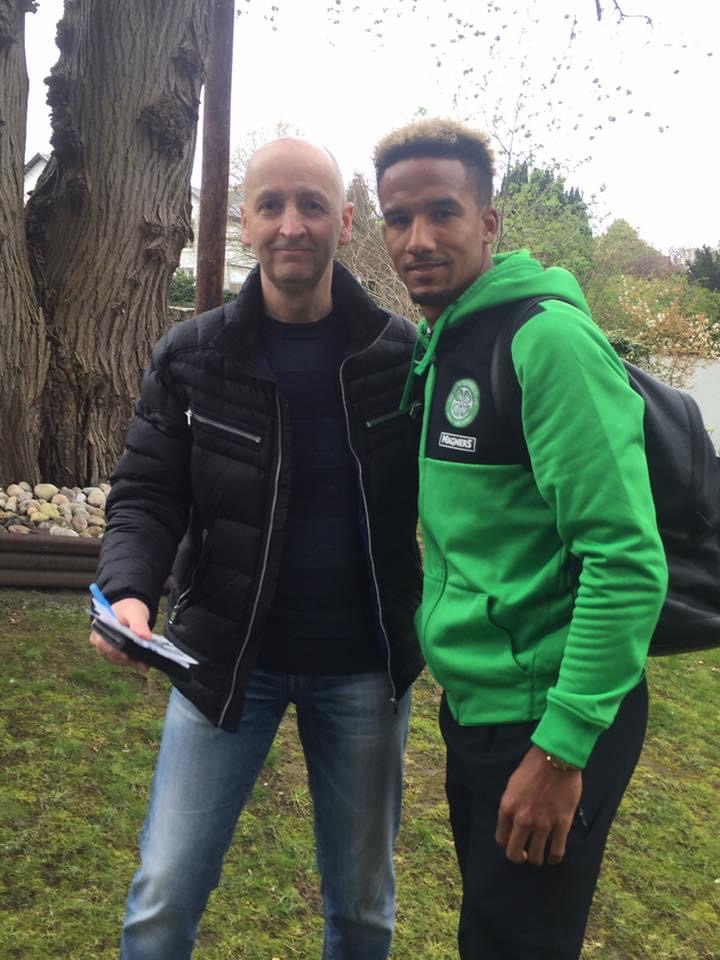 Season 2016/17 was truly spectacular – wonderful and magical even – as the arrival of Brendan Rodgers and a new collection of heroes lifted the Celtic support and took them on a journey those present will never forget, and all this against the backdrop of the golden anniversary of Lisbon 1967. That was how it felt to be Celtic – from Hampden to the Hydro – and every moment is captured. In years to come, we can all say, "we were there," with Matt's book providing the detail to support our own stories and memories of an incredible campaign.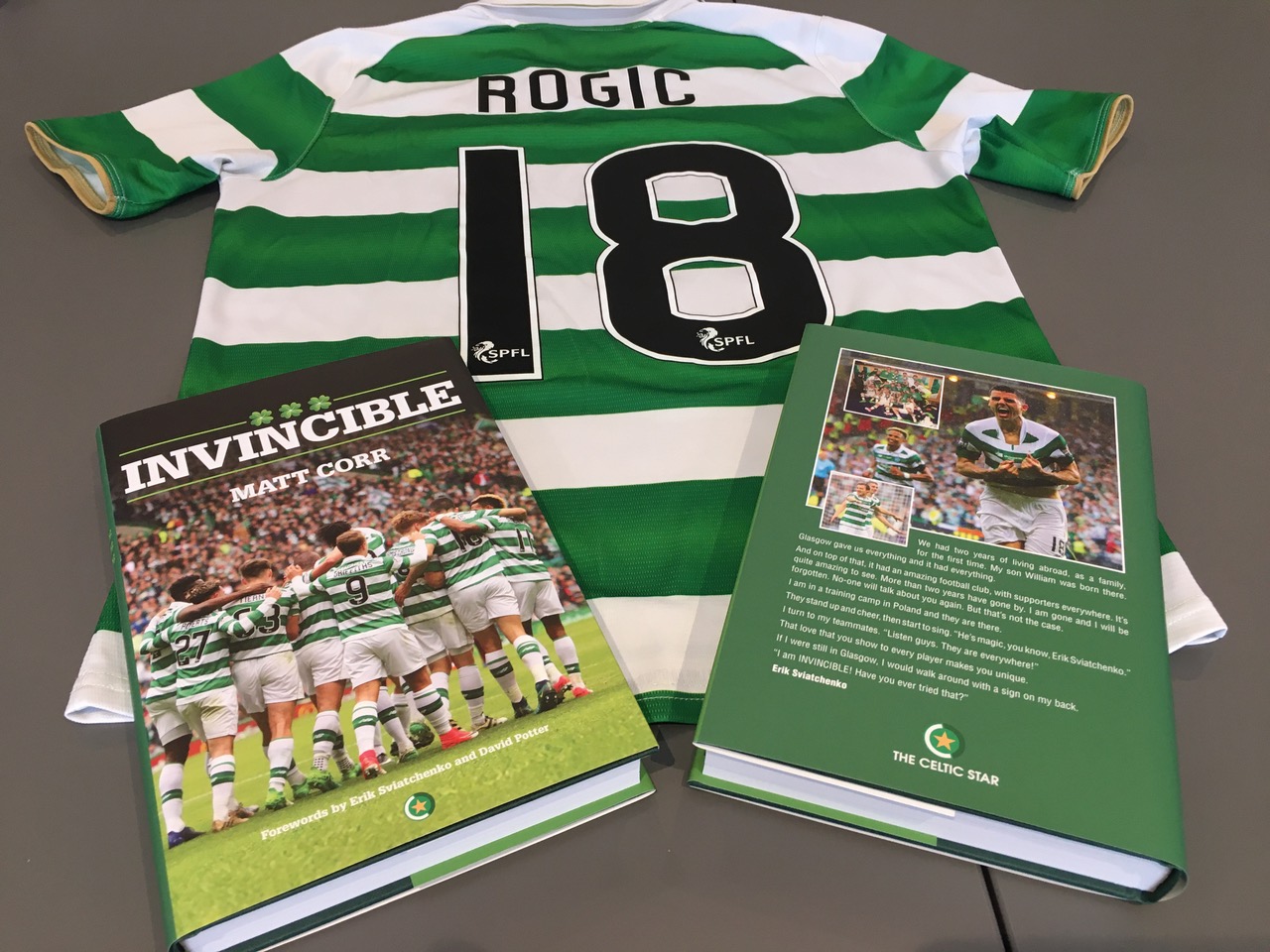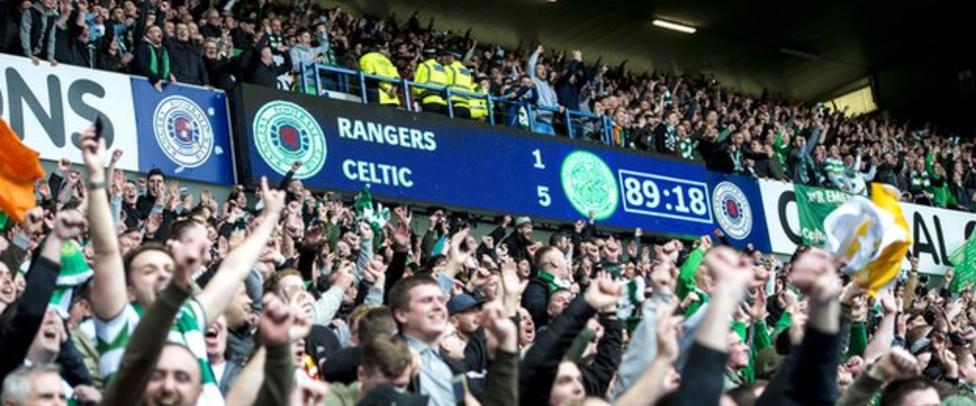 2. WALFRID & THE BOULD BHOYS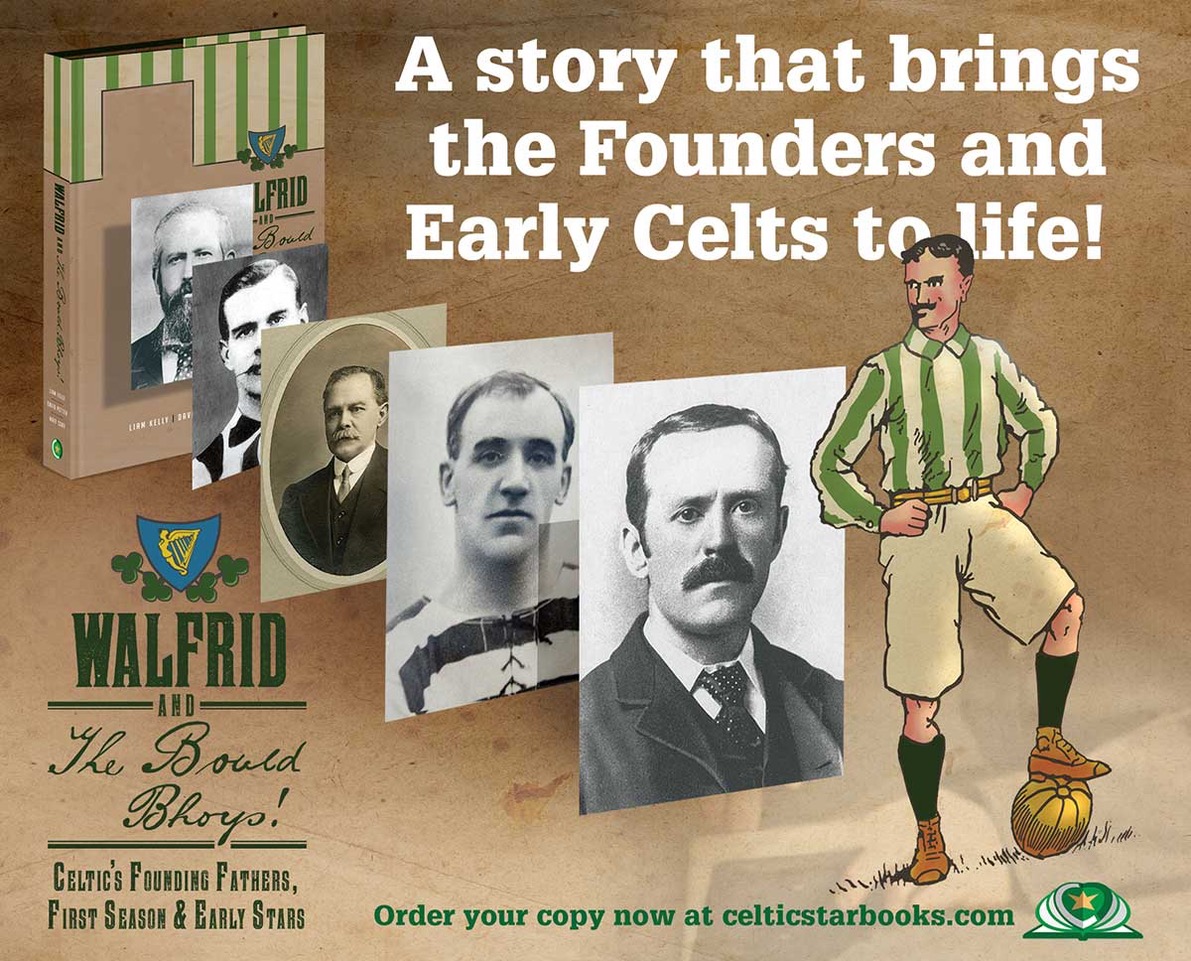 Next up was WALFRID &THE BOULD BHOYS, a collaboration of three generations of Celtic authors looking at the early days of our club.
Liam Kelly focused on the Founding Fathers, some well-known to supporters and others less so, whilst Matt Corr took us game-by-game through Celtic's very first season. That doyen of club authors David Potter then picked up the baton to regale us with stories of the early Celtic heroes who were watched and adored by our forefathers at the very beginning of football in this country.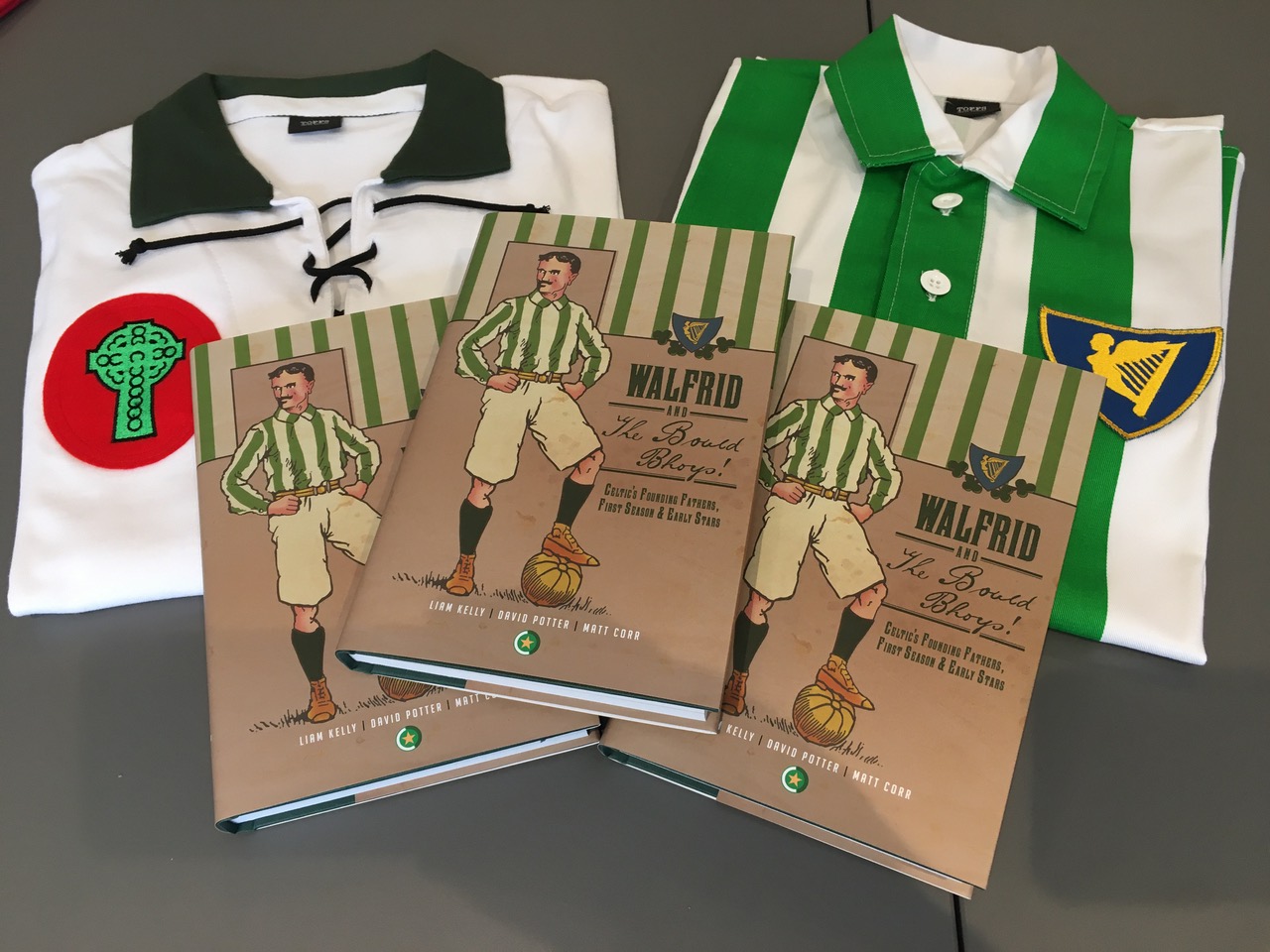 We thought WALFRID might have a niche market…mainly collectors…but we were totally wrong. The style and format clearly appealed to the wider Celtic support and indeed beyond, and the book sold out completely within a year, whilst making The Scotsman's shortlist for best sports book of 2020, proving yet again that there is no support in world football who cherishes its history quite like those who follow Celtic. Watch out for the Kindle version coming out in the next few weeks.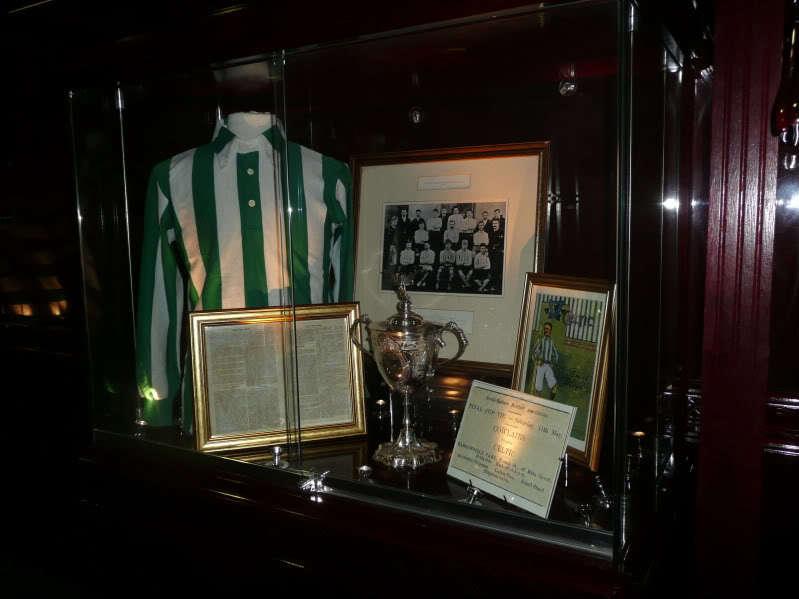 3. ALEC McNAIR – CELTIC'S ICICLE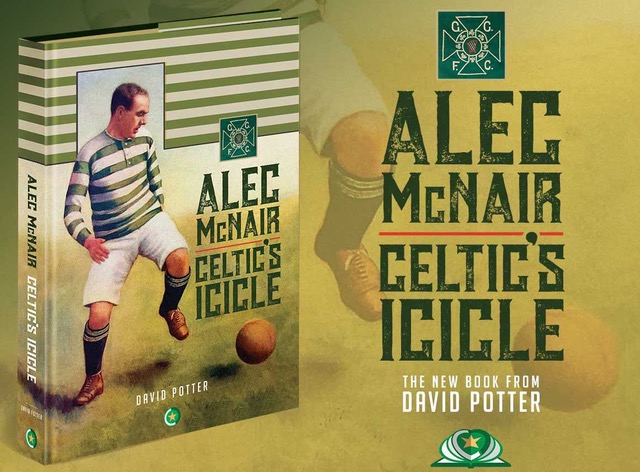 David Potter was to the fore again with the first Celtic Star Books publication of 2021. The subject of his attention this time was a man who played in the early part of the 20th century, creating records which stand to this day, yet remained largely under the radar, even amongst those 'who know their history.'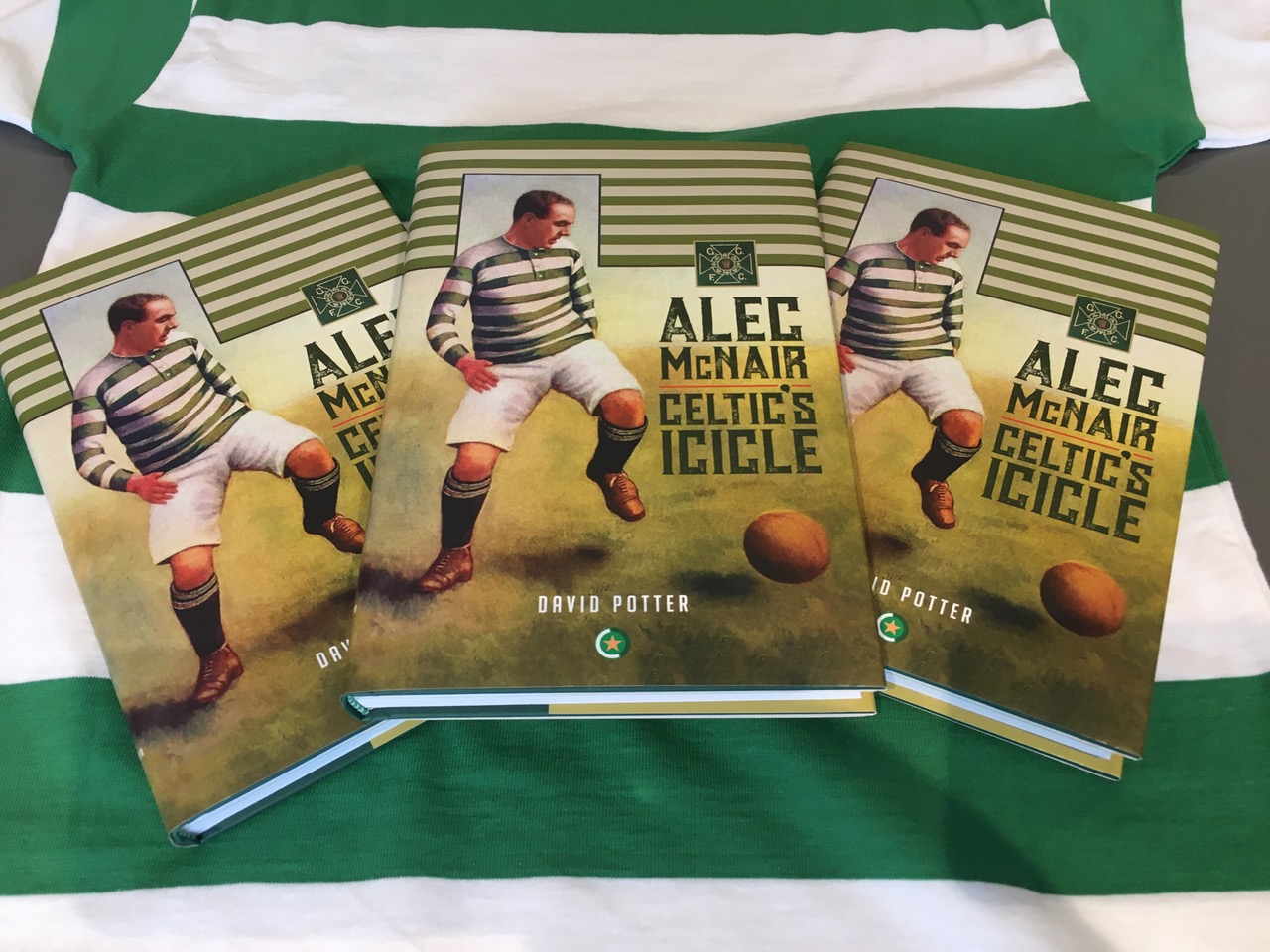 Alec McNair was CELTIC'S ICICLE, so named for his coolness under pressure as he wore the Hoops with distinction for more than two decades, winning trophies galore as a key defensive and leadership component in several of Willie Maley's great sides. The best Celtic story never told has now been told, and told in David's inimitable style, taking the reader through Alec's life and career against the social and political context of the time. A truly wonderful read.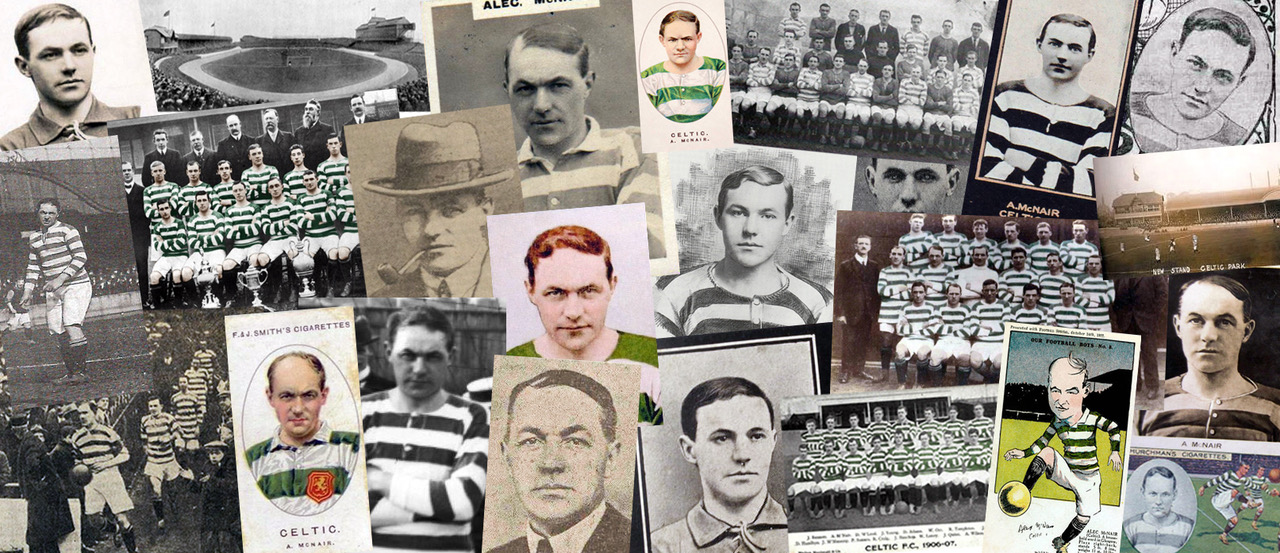 4. HARRY HOOD – TWICE AS GOOD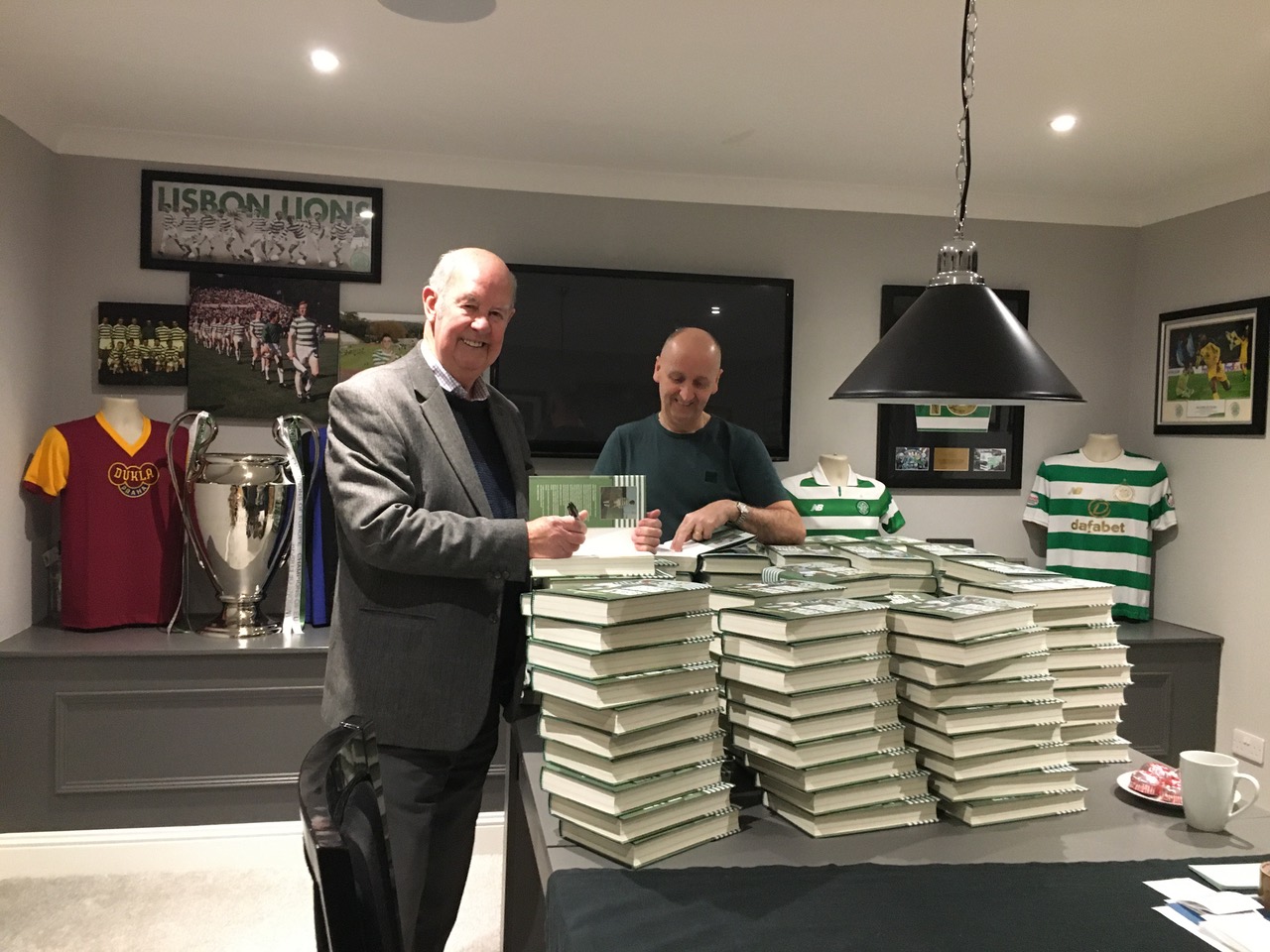 Our second and final offering for 2021 made its appearance in November, after a full year of research and writing by Matt Corr on the remarkable story of Celtic favourite Harry Hood.
A biography like no other, Matt's tale begins in the Gorbals and the Scottish Highlands of the late 19th century, as we follow the fortunes of the two families who would meet, fall in love and face tragedy, before producing the boy who would become a favourite of football supporters of the 1960s and 1970s, most notably at his beloved Celtic, inspiring a myriad of memorable chants.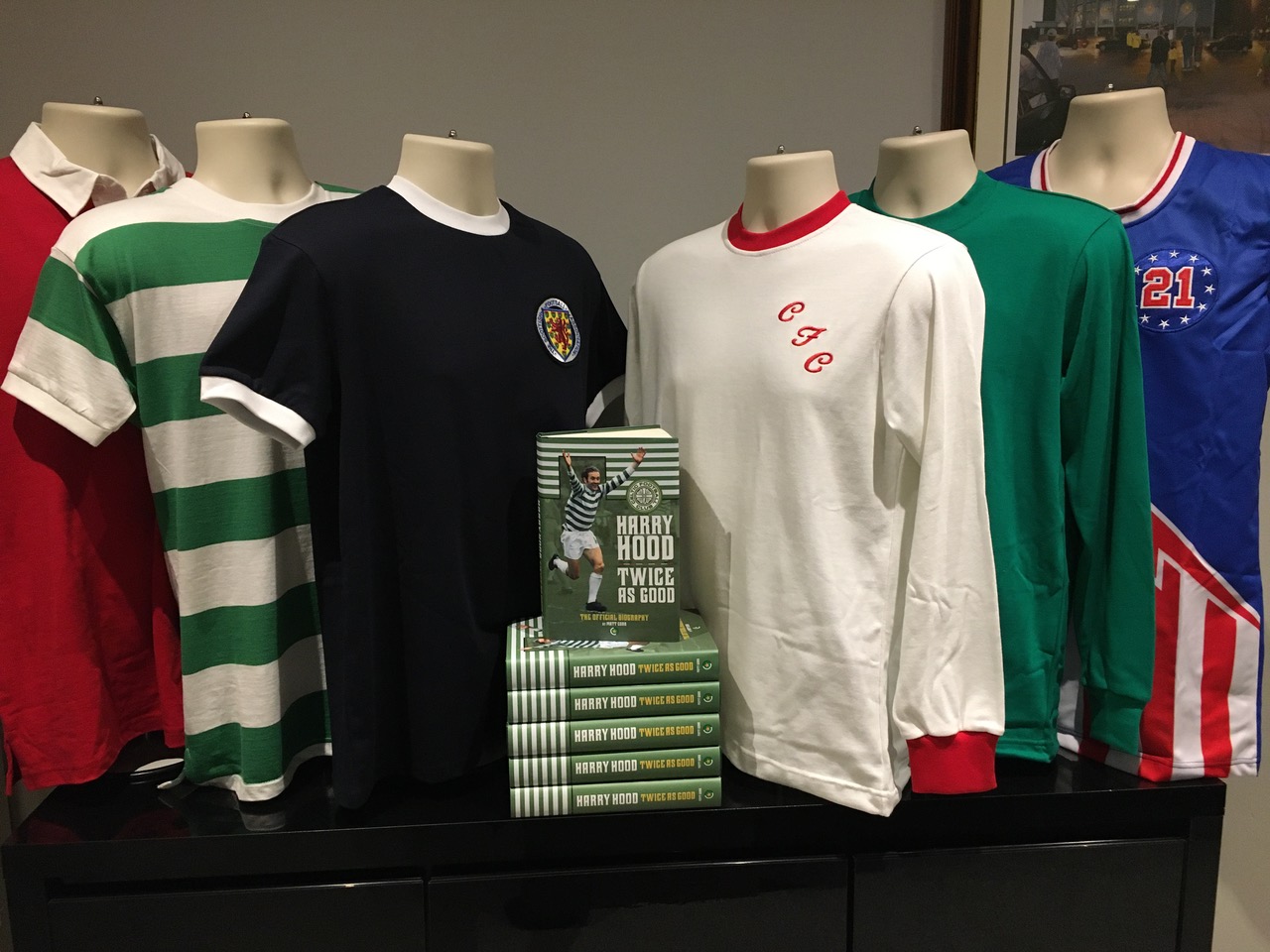 We follow Harry through his school, amateur, junior and senior careers, with input from those who knew him at every stage of his life, and with due focus on his seven magical seasons under Jock Stein as the legendary Parkhead boss merged Lisbon Lions, Quality Street Kids and astute signings such as Harry to keep Celtic at the summit of European football. Kenny Dalglish, Tommy Callaghan, Davie Hay and Willie Wallace are amongst the players who provide their own recollections of Harry, giving the reader a unique insight to life at the greatest club in the world at such a special period in time.
TWICE AS GOOD has proved hugely popular in the short time since its release, with the first two shipments completely over-subscribed and sold out and the third and final delivery received just before Christmas continuing to sell well in the new year. Don't miss it!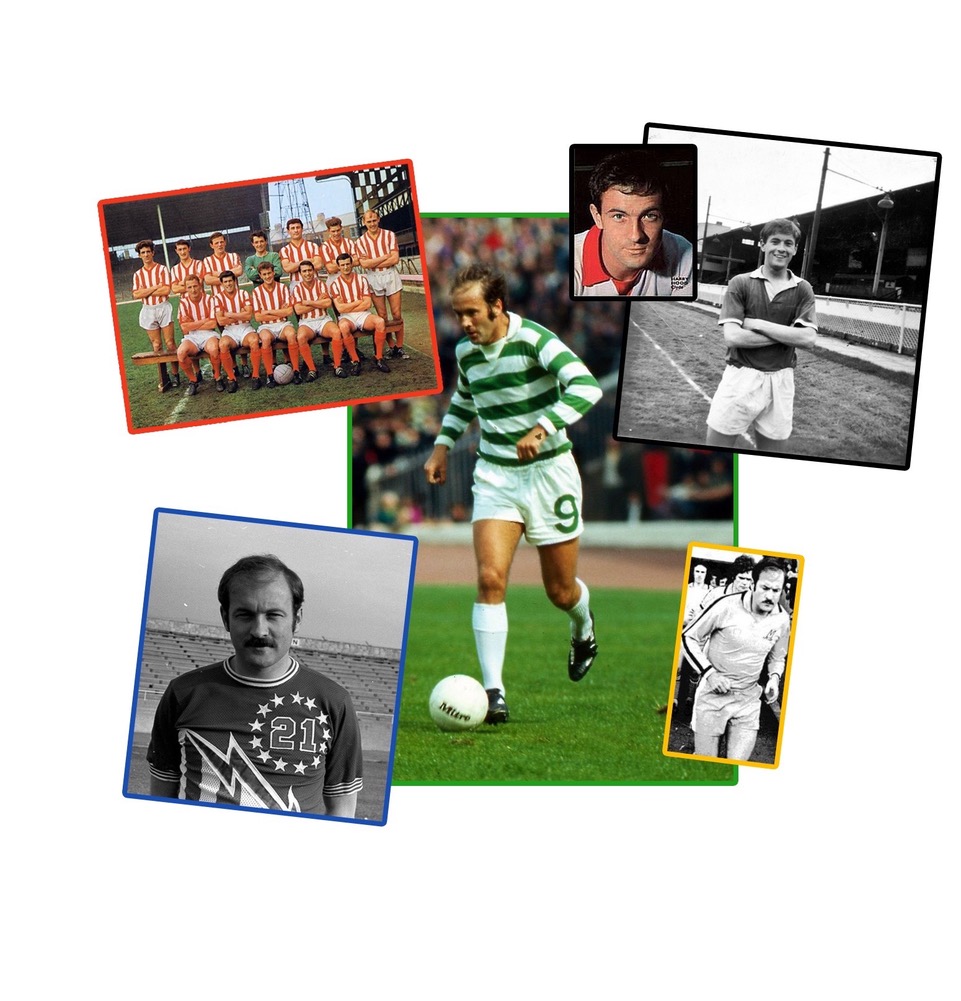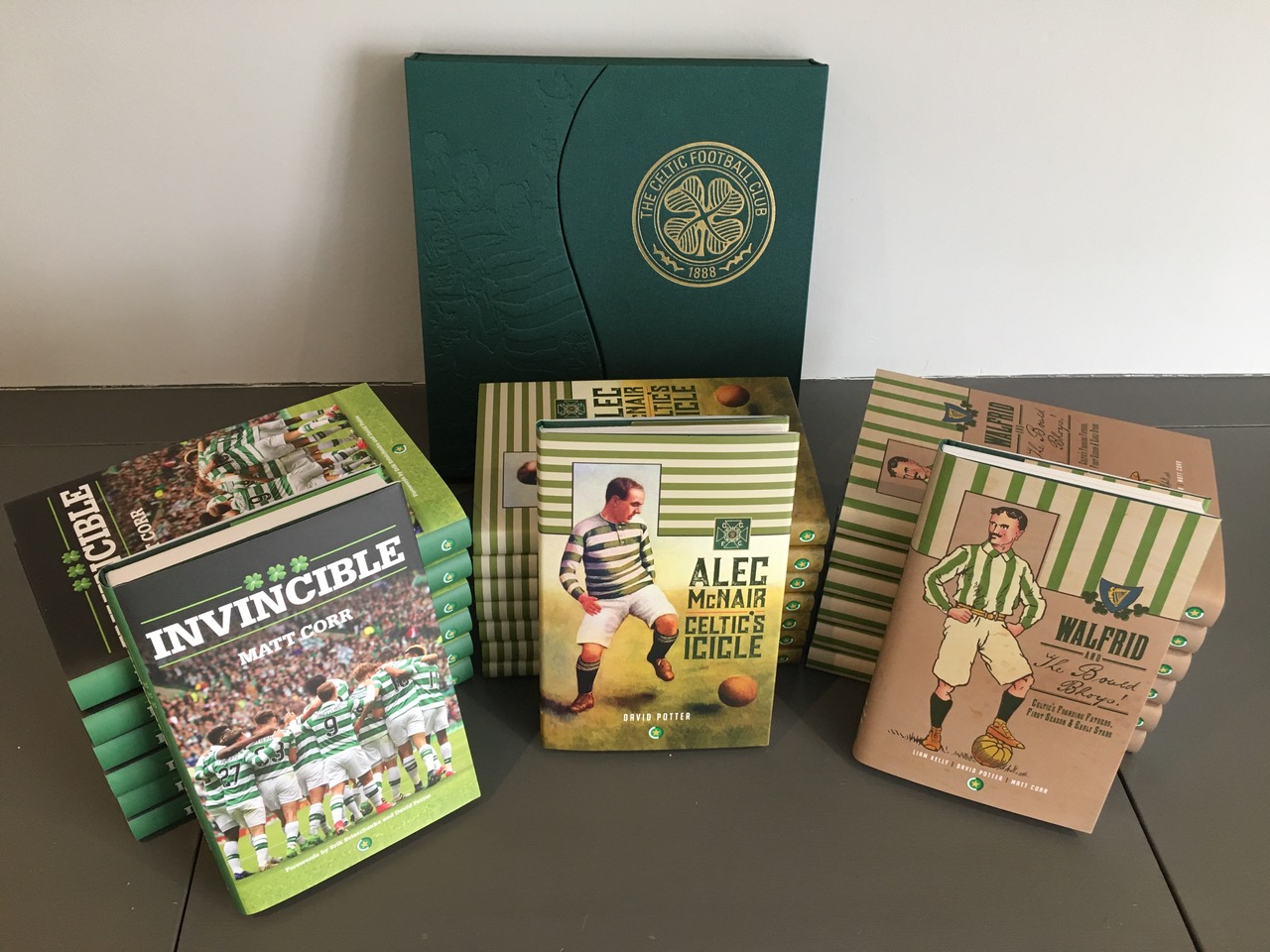 Having covered four different periods in Celtic's unique history – from BOULD BHOYS to INVINCIBLES, via the stars of the 1920's and 1970's, next up we will focus on the 1950's, and the man who inspired a generation of Hoops supporters, the one and only Willie Fernie. Work on David Potter's biography is well underway ahead of its release in the spring. Watch this space for further details.
So, there you have it. The story so far. Four beautifully-designed and produced high-quality hardback books written lovingly by Celtic supporters for Celtic supporters. WALFRID & THE BOULD BHOYS is sold out as we mentioned earlier but both INVINCIBLE and ALEC MCNAIR: CELTIC'S ICICLE are currently on sale at the fabulous price of just £10 per copy on both celticstarbooks.com and Amazon and can still be snapped up at that price in the meantime.
Tremendous value. And HARRY HOOD: TWICE IS GOOD is available at the same locations and also Celtic FC official outlets for £20, with £1 from every sale going directly to support the wonderful work of Marie Curie. Already, a four-figure sum has been raised in this regard. What an opportunity to secure a beautiful gift for the Celtic supporter in your heart – or to treat yourself – whilst making a contribution to a charity which touches the heart of so many.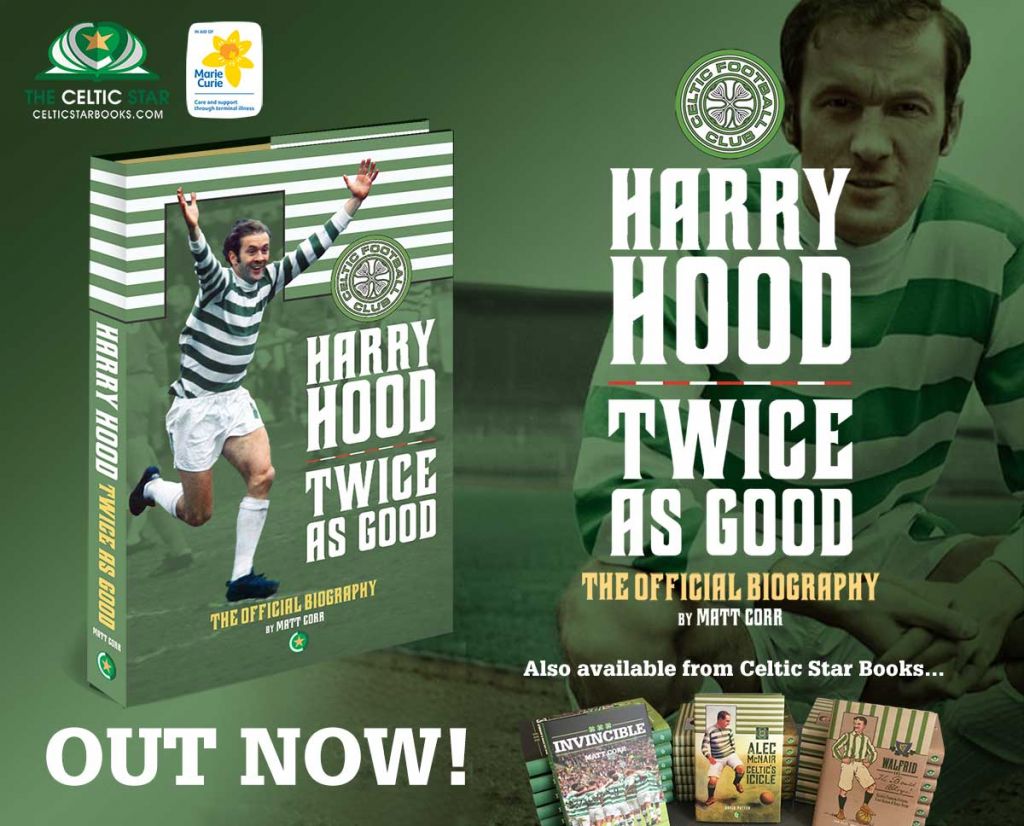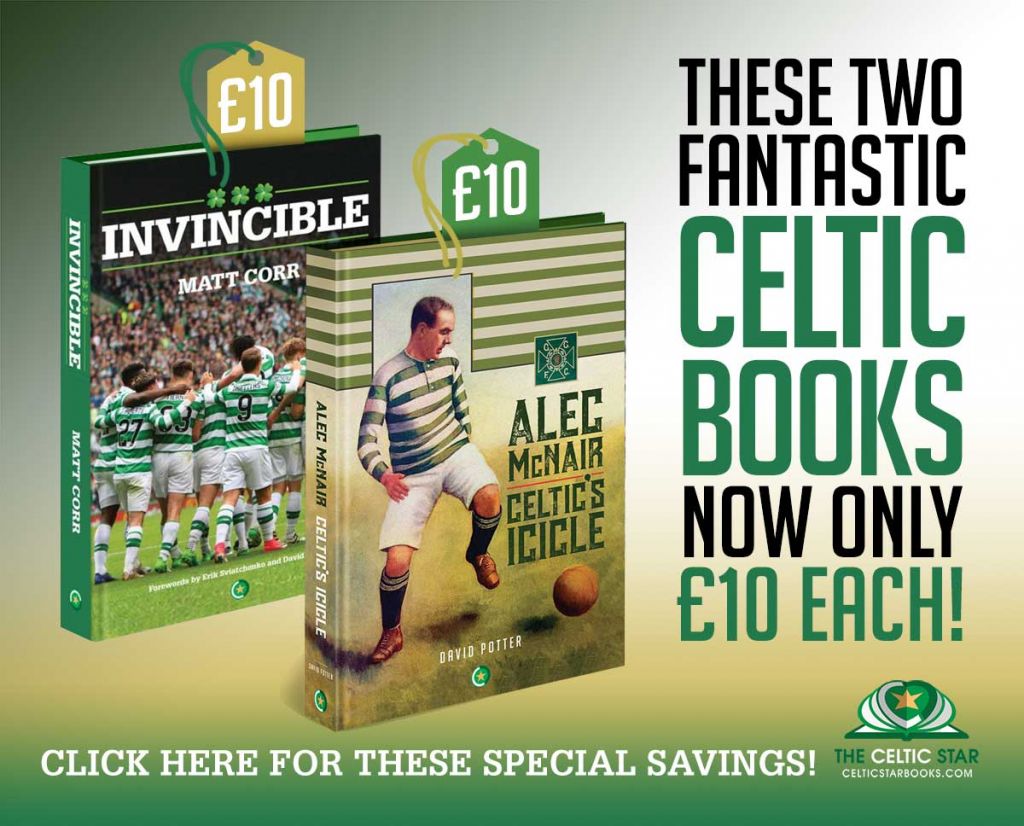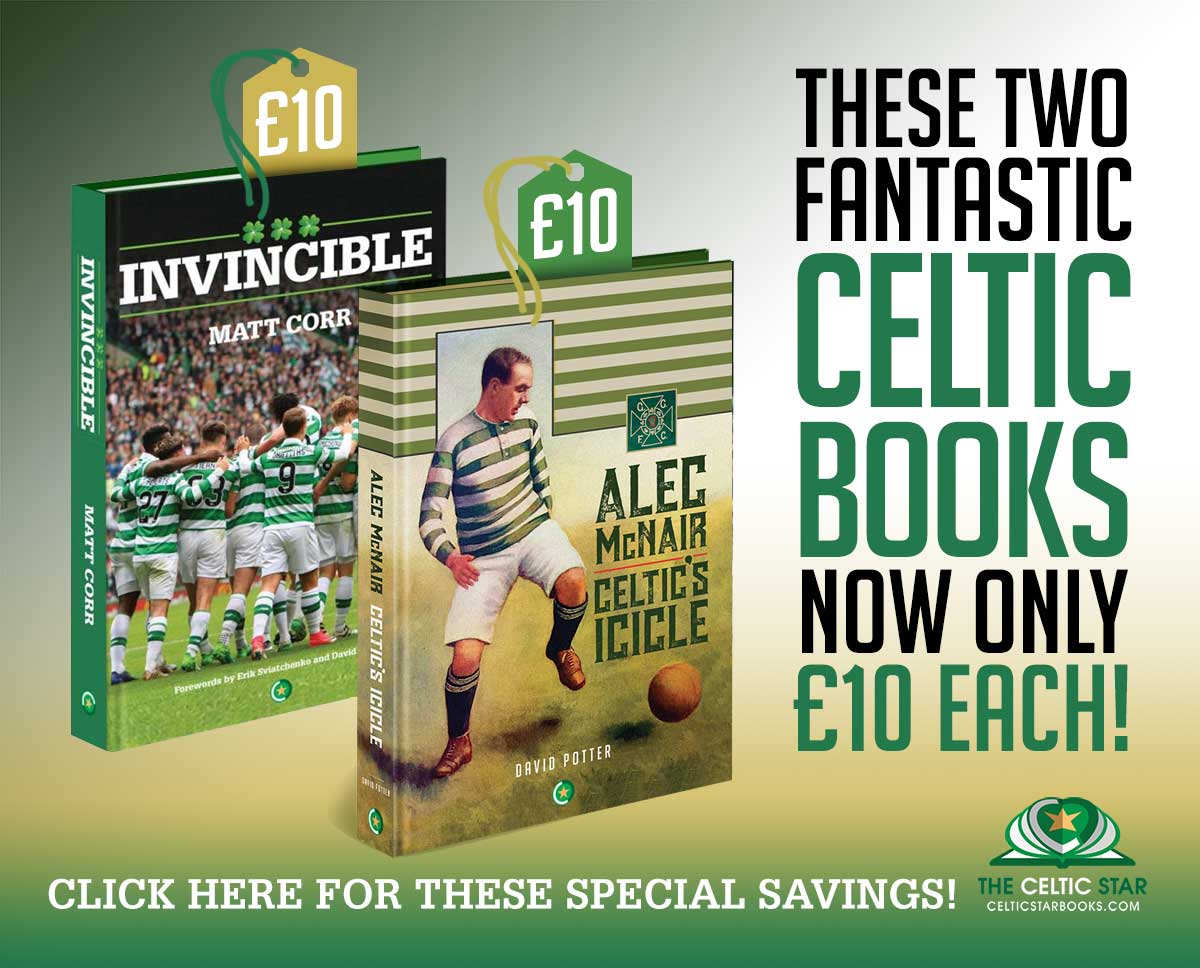 Plenty of great Celtic reading available in our bookstore including…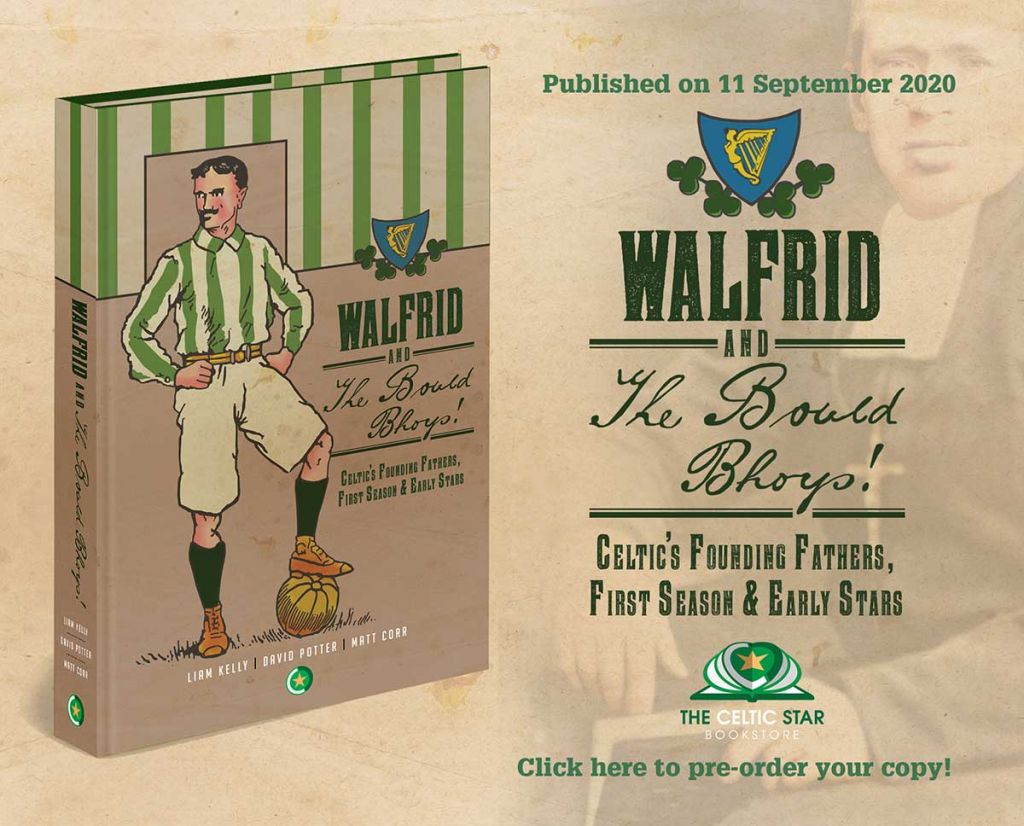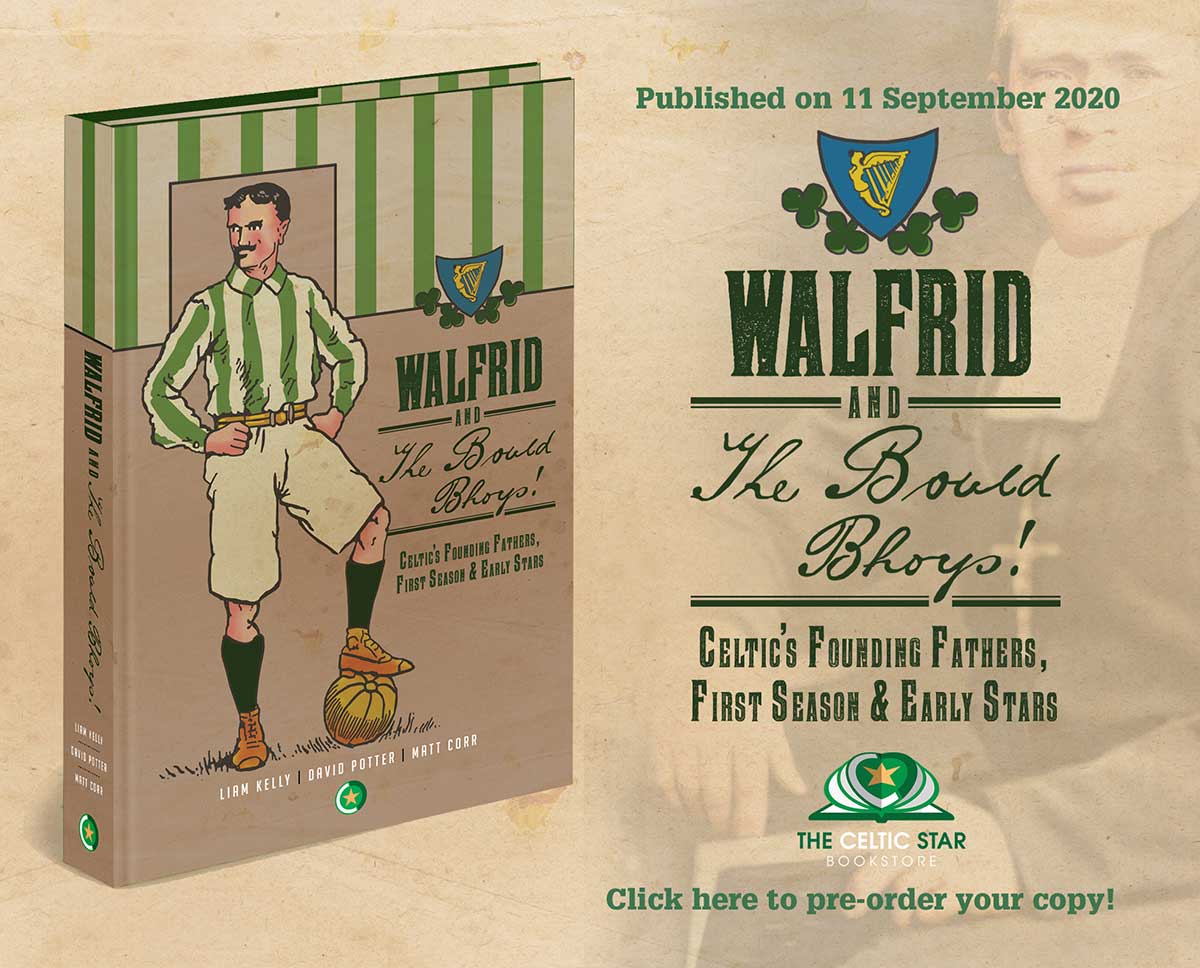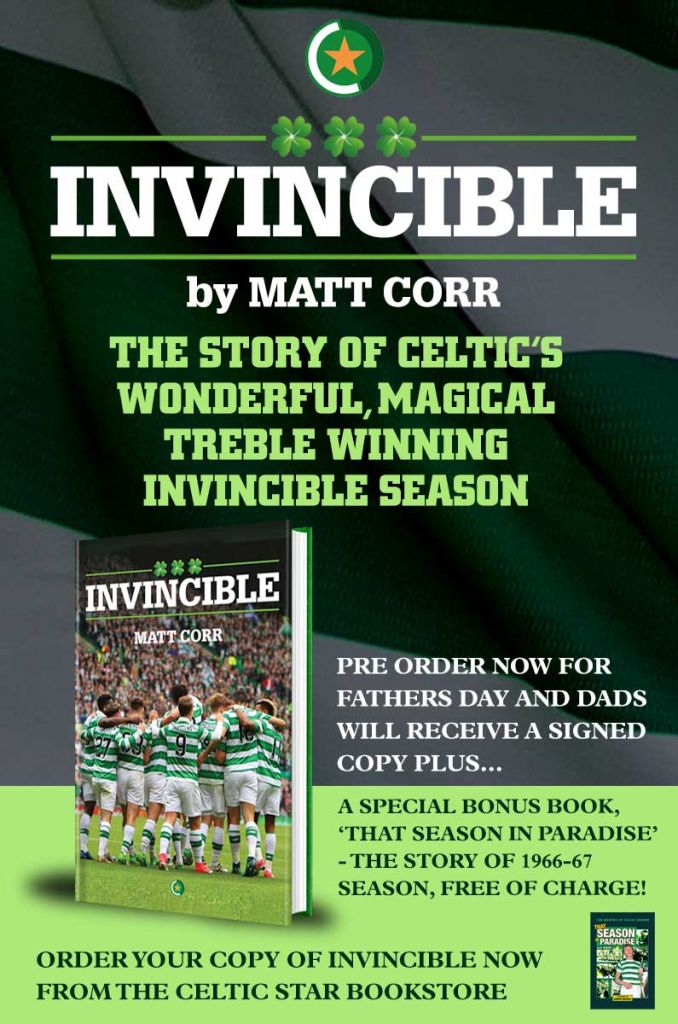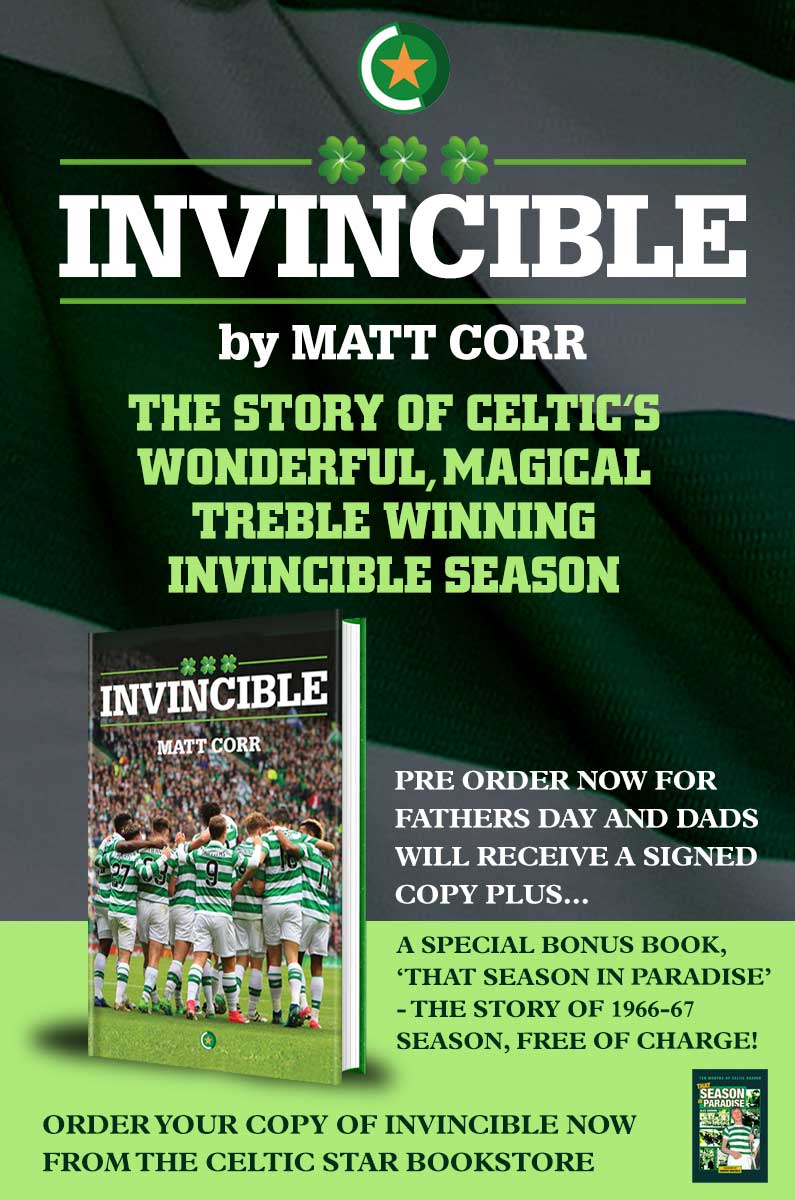 Go the www.thecelticstarbookstore.co.uk for more details…

WELCOME TO CELTIC STAR BOOKS- SIMPLY CLICK ON ANY IMAGE HERE TO VISIT THE STORE. 
YOU WILL FIND OUR CELTIC BOOKS at celticstarbooks.com