While theRangers appear to be maintaining radio silence following the cowardly -from behind – headbutt assault on Celtic coach Fran Alonso, in the aftermath last night's dramatic SWPL1 Glasgow Derby, by their assistant manager Craig McPherson, Celtic however, as reported by Daily Record have described the incident, reported by the Record as being as being from a 'Celtic spokesperson' as a 'hugely concerning incident' and have quite rightly stated the behaviour exhibited fell 'well below any acceptable standard', with tabloid, with a newly discovered interest in the women's game, reporting: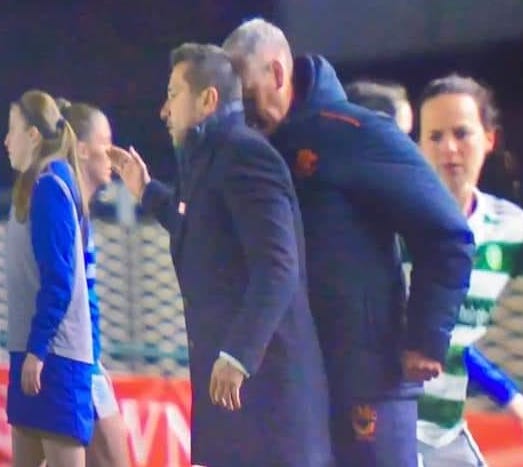 "Clearly this is a hugely concerning incident, falling well below any acceptable standard. We understand the matter is now being investigated and it will be up to all relevant authorities to take any appropriate action." Celtic FC spokesperson
Daily Record also confirms that a Police Scotland spokesperson as saying that they too would also be looking into the post-match incident, claiming such investigations remain at an early stage.
"We have received a report regarding an incident at Broadwood Stadium on the evening of Monday, 27 March, 2023. Enquiries to establish any criminality are at an early stage." Police Scotland spokesperson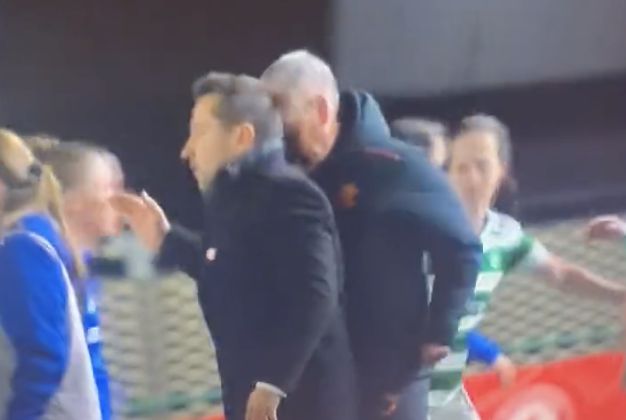 Former referee and contributor to the 'Get Involved Referee' podcast, Steve Conroy, as we brought to you earlier on The Celtic Star, has already stated McPherson should face a lifetime ban from football, when he said – as reported by the Record.
"It is appalling. He should be instantly removed from his post and banned for life. There is absolutely no mitigation for that. He gave it forethought and should pay the full price for it.
"It's embarrassing that the first SWPL game to be shown live on Sky Sports is grabbing headlines for all the wrong reasons. This is simply thuggish behaviour, and the man involved should face the full consequences. We are trying to get rid of all forms of aggression and intimidation in football from grassroots upwards. This must be dealt with in the appropriate way."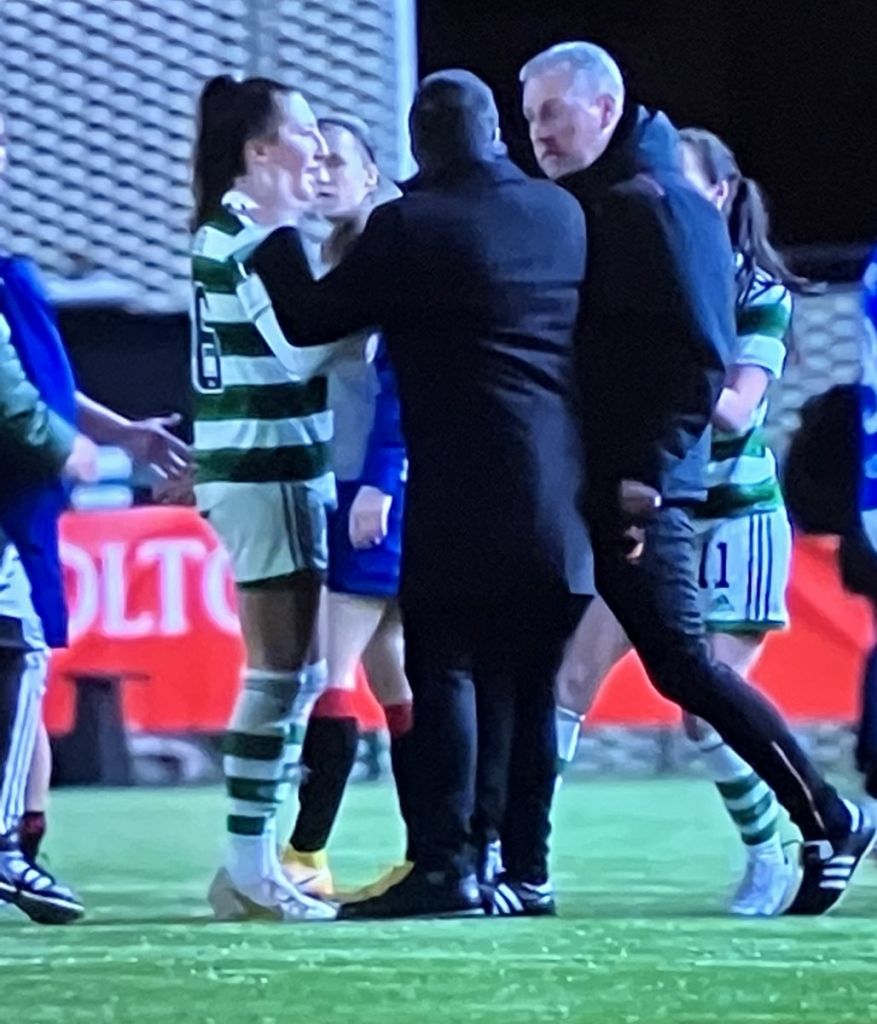 It now appears Celtic, the police and almost every mainstream and Celtic fan media site has commented publicly on this ugly incident which happened in a stadium were the vast majority of the crowd were families with young children or parties from local schools, even former referees have now had their say, yet there still remains no comment from theRangers board or indeed even an apology to Fran Alonso and Celtic for the unacceptable behaviour of one of their own staff.
There is only so long however that the Ibrox club can stay silent on a matter or fail to act in punishing the offender with the only real sanction that remains open to them. For a club so fond of statement o'clock, it is now some time from the incident occurring and you would have thought an apology and conformation of an internal investigation at the very least would have been announced.  Yet still we wait.
Niall J