REMEMBER at the end of last season after Kilmarnock got a scoreless draw at Celtic Park and Brendan Rodgers made his comment about firemen?
Well, teams that sit in deep and play for a 0-0 – or even hope to steal all three points with the odd venture up the park, are about to get their response from Brendan Rodgers.
Yesterday the Celtic manager unleashed his new formation which looks like it is going to be employed in these situations this season and is something we will see again in Armenia on Tuesday.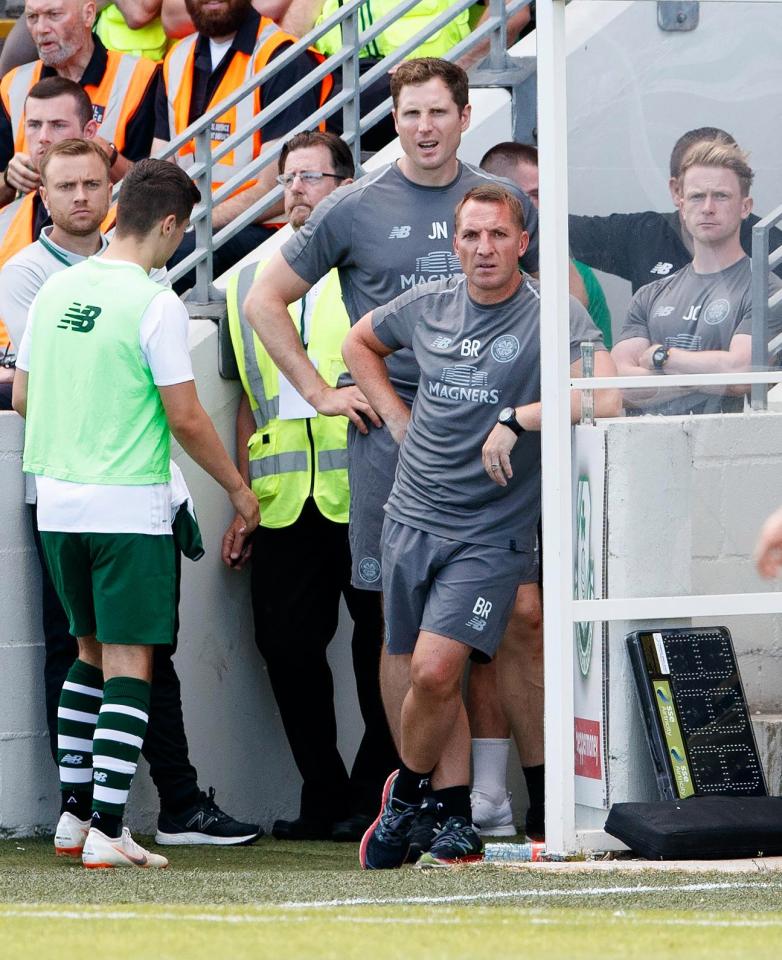 We're talking about two up top and the pairing of two from the three strikers at Celtic – backed by two fast wingers is somewhat mouth-watering.
It is likely that against Alashkert in the Champions League qualifier on Tuesday, Rodgers will start with Moussa Dembele and Odsonne Edouard up front and that is an exciting prospect.
"We've played it before. It's a system I'm doing more preparation with.
"We have the personnel for it, especially when teams are sat in," Brendan said after the thumping 7-0 win against Shamrock Rovers yesterday.
"In the first half against Shamrock Rovers in particular you could see the numbers we had pouring forward and the speed.
"There are still things I need to iron out with it but we are very aggressive and very fast.
"Odsonne is such a clever player and he has everything. Moussa has strength and power.
"I think the combination within the system really works well for us. You see how they combine and the running off the ball.
"We want to get back to scoring more goals. That was one of the key items we looked at when discussing our goals for this year.
"It's not necessarily about having two strikers because we normally play with three in a different way.
"It's about getting that aggression in attack and I've been really pleased with that over pre-season.
"The idea is to get through over the two legs. The conditions will obviously be more challenging for us.
"But at this stage in the season we couldn't be better prepared."
Here is Brendan's interview with Celtic TV from after yesterday's win in Dublin…
We hear from the manager following the @ShamrockRovers match. pic.twitter.com/FbqhGUCEnQ

— Celtic TV (@CelticTV) July 7, 2018