Over and Over We Will Follow You…The Celtic Star's new feature on supporters who follow the team home and away and enjoy the European away day adventures. Next up is Brian McEwan…
Brian is a Firefighter from Aberdeen. He comes from a massive Celtic family originally from Glasgow. His main interests are playing football, snowboarding, golf, cycling, running, gym, festivals, gigs and of course supporting the GREEN AND WHITE HOOPS!
Declan McConville caught up with Brian for our Over and Over feature. Here's how the conversation went…
What is the furthest you have travelled to watch Celtic?
The furthest I've travelled to watch the Bhoys was against AC Milan at the San Siro in the Champions League. We lost the game 1-0 with the goal coming from Filippo Inzaghi, although The Celts still progressed to the last 16.
Who do you travel to games with, and do you have any funny stories about them?
I usually attend the games with my family as they were all brought up in Glasgow and are Celtic through and through. Although I was born in Aberdeen there was only one team I was ever going to support as a young kid. Glasgow's GREEN AND WHITE!! I had a Hoops shirt on my back before I could speak.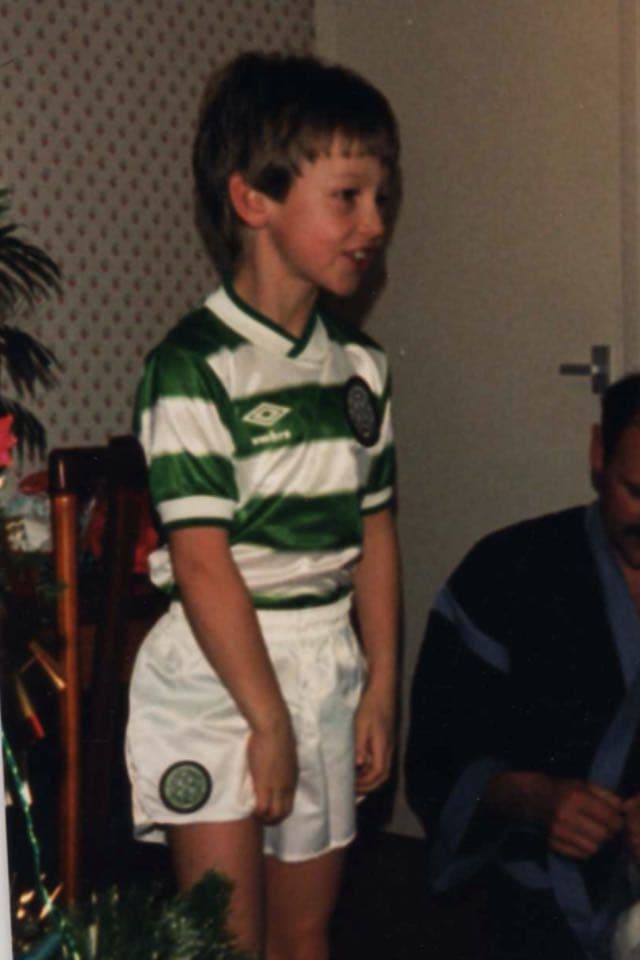 Funny moment would be when my cousin Kevin managed to get me into the Drygate Brewery in Glasgow after a game to meet my icons King Henrik and Lubo Moravcik. Now I'm 38 years old but was so star struck I couldn't get my words out which is very unusual for me. I just stood there with a massive cheeser and got Lubo to take a photo of me and Henrik. Then Henrik took a photo of me and Lubo and to finish off Big Bobo Balde came over and took a pic of the three of us. Memorable scenes!
What's your least favourite away ground in Scotland?
Easy one! Castle Greyskull aka Ipox. The Place is a dump! Although I do like to see a good hammering there.
What has been your best/worst journey while following Celtic?
The best journey has to be seeing us beat Barcelona 2-1 in the Champions league at Paradise on the 125th Anniversary of the club. To date, the best atmosphere I've ever experienced. The noise was incredible that night! Still have a smile as wide as the Clyde thinking about it!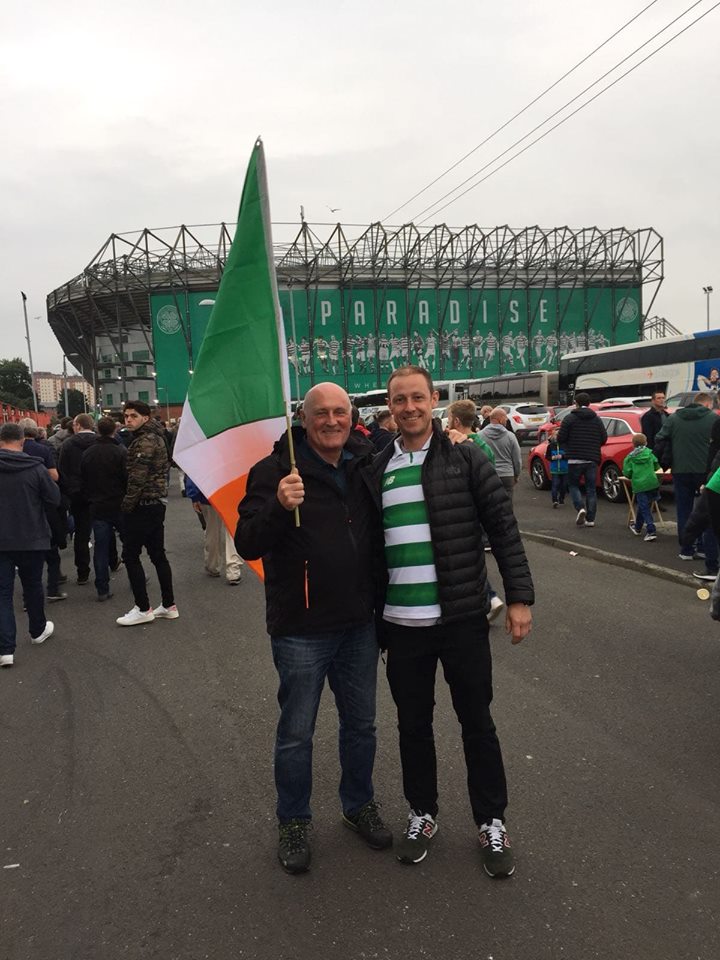 Worst journey has to be when we played Ajax in Amsterdam in the Champions league in 2013. I went over with my folks and my pals Vassy, Kieran, Liam and Rez. We got caught up in the trouble with the Ajax hooligans who ambushed Celtic fans. It was horrendous! The journey to and from the game was mental plus we got beat. We did have a fantastic carry on with the drink that night. Our apartment was buzzing for three days when we were there. We gave the pubs a good skelp too!
What's your favourite away ground in Europe?
Nou Camp. The stadium is immense and Barcelona is a beautiful city. One of my favourite cities.
What's your essential travel item?
Cans of beer and my hip flask of Malt!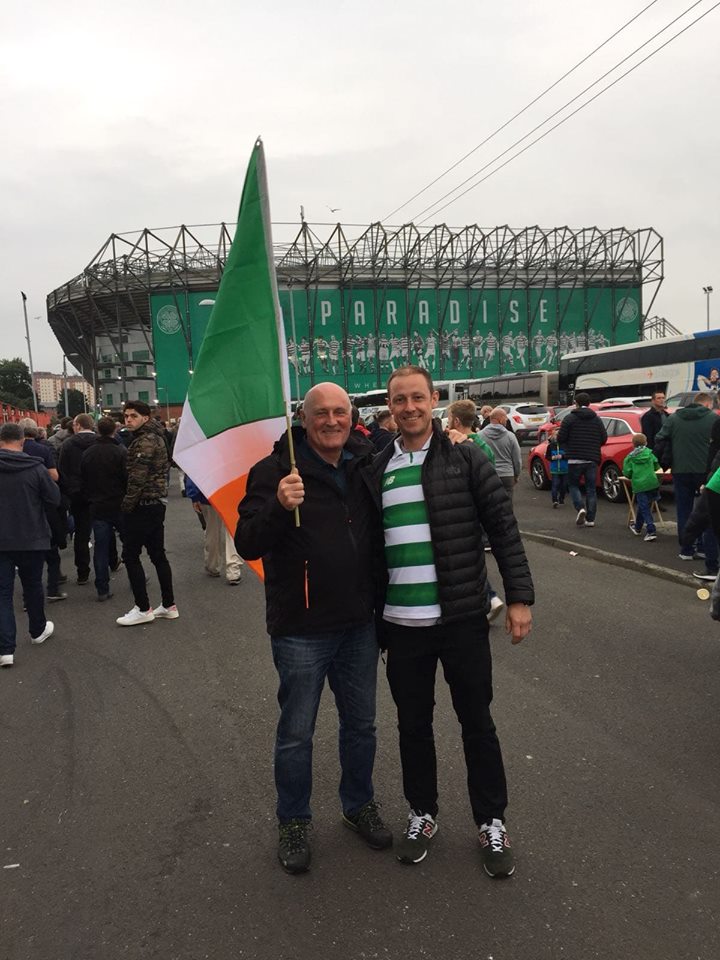 What would be your dream European group?
Real Madrid, Dortmund, Liverpool. The atmospheres would be amazing!
Sum up a Celtic away day or European trip.
A huge party from start to finish win, lose or draw and meeting new pals along the way.
I Just can't get enough!!
Interview by Declan McConville. If you would like to be included in this feature then contact Declan on Twitter @decmc88 or email editor@thecelticstar.co.uk and we'll pass on the info to Declan for you.