Title chasing Celtic FC Women will be back in SWPL action at Celtic Park against Glasgow City on Thursday 11 May, and admission the game is FREE to all current Celtic season ticket holders and also Under 16s. The Celtic Star was told earlier this week by the club that they planned to honour the commitment that had previously been given by Fran Alonso to play a game at Paradise this season and by holding it back to closing stages of the SWPL1 campaign the club have provided a huge boost to the team as they look to triumph in what is now a three way battle for the league title.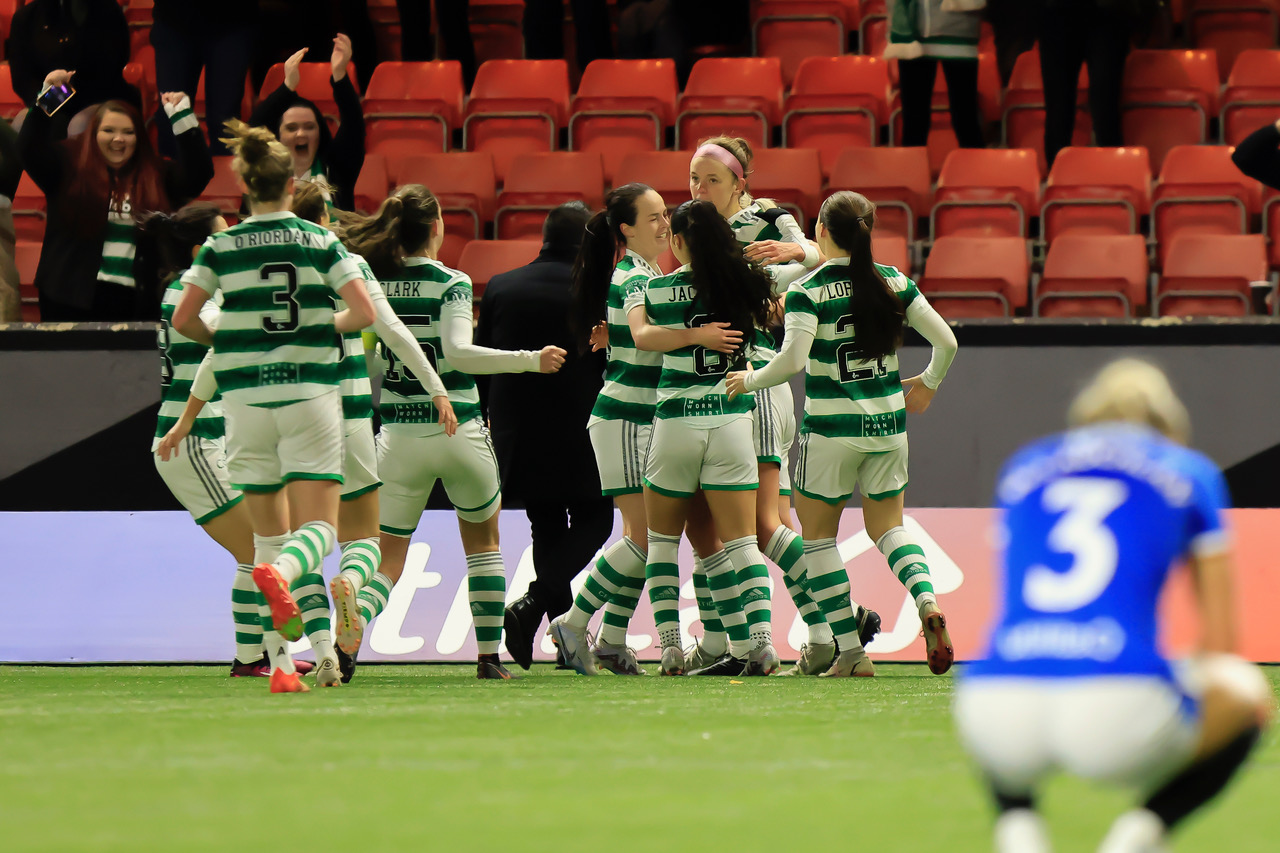 There's plenty of SWPL1 action ahead of this game against Glasgow City at Celtic Park on 11 May starting with tomorrow's home match, played at Airdrie's Excelsior Stadium against Hibs. With the other title challenges – that current leaders Glasgow City playing against Partick Thistle and current Champions theRangers playing Hearts, all three sides will understand that three points are an absolute must and we'd expect that to be the outcome.
City play first at 12.10pm so a win see them extend their lead over Celtic to five points and theRangers to six points. When Celtic kick-off at 2pm the target will presumably be set and that would be to get the deficit back down to just two points while extending the lead, for a short while at least over the Rangers whose game against Hearts kicks off at 4.10pm.
Then on Thursday evening (4 May) it's an absolutely huge match at the Excelsior Stadium where Celtic are at home to theRangers and three points in that one will be seen as a major step towards winning a first ever title for the women's team who so far have never been Scottish Champions.
The post-split Glasgow away game last month had just about everything and when Caitlin Hayes grabbed a 99th minute equaliser many of the Celtic supporters at Broadwood or among the upwards of 100,000 watching live on Sky Sports (their first ever SWPL live broadcast) will have guessed that that goal could have a hugely significant bearing on the destination of the title, if Glasgow City could be pegged back.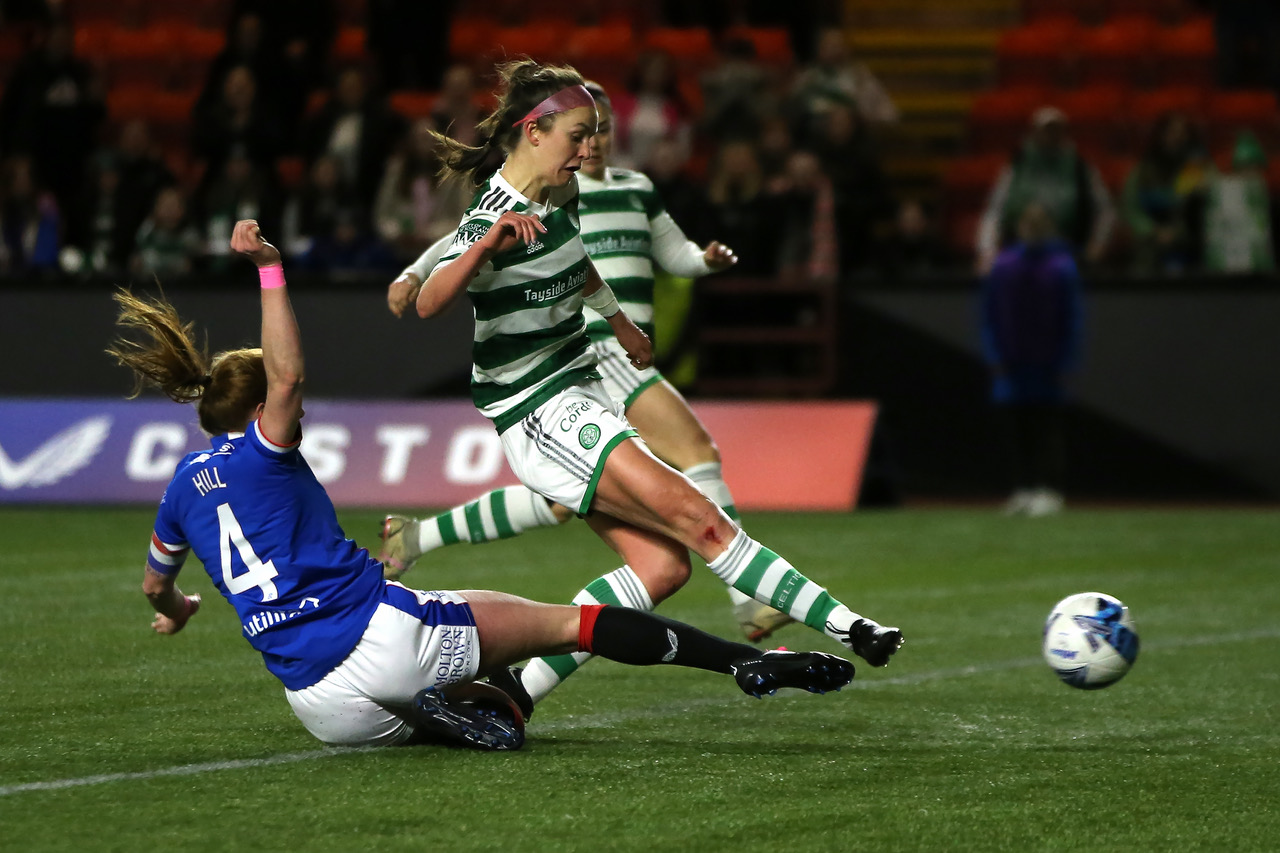 That is exactly what happened as first Celtic then a few days later theRangers travelled across the city to Petershill Park and both left with the three points and in doing so Glasgow City's eight points lead was dramatically and drastically reduced to just two points.
So while tomorrow the Celtic support's focus will be on the action at Hampden, don't forget to keep an eye on the 2pm kick-off against Hibs. Win that then it's the Glasgow Derby next Thursday over at Airdrie and surely the Celtic support will turn out for this one, where three points would let Celtic take on Partick Thistle a week tomorrow before heading to Celtic Park on Thursday 11 May to play a match that could be the one where the Ghirls get their noses in front and are unlikely to be caught.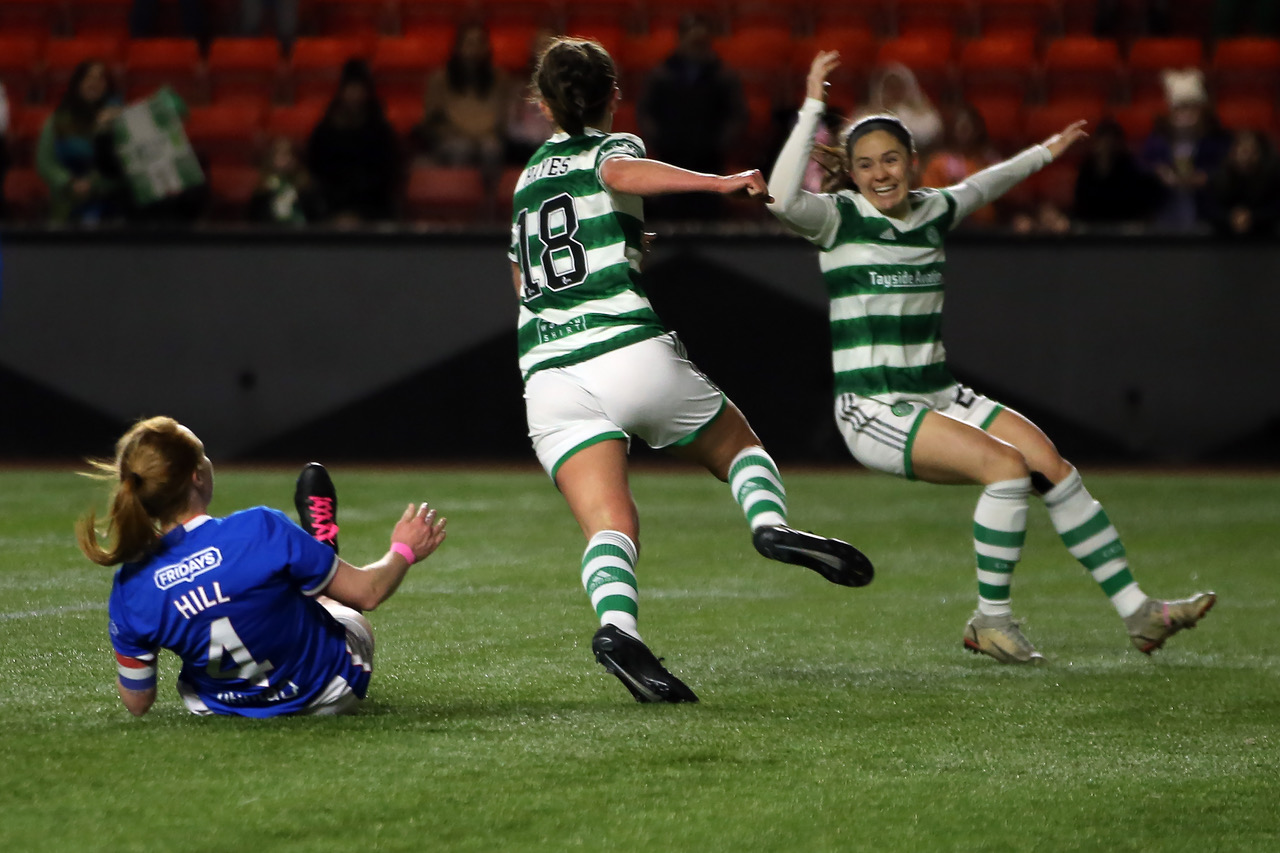 There will be two matches left after that with Celtic NOT having to play either of their main rivals but they have to play each other so points will be dropped.  Celtic have Hibs away then Hearts at home.
Essentially if Celtic can beat theRangers next Thursday night at Airdrie then Glasgow City a week later at Celtic Park then we'd almost certainly be Scottish Champions and we also have the matter of the Scottish Cup Final against theRangers at Hampden (date still to be confirmed).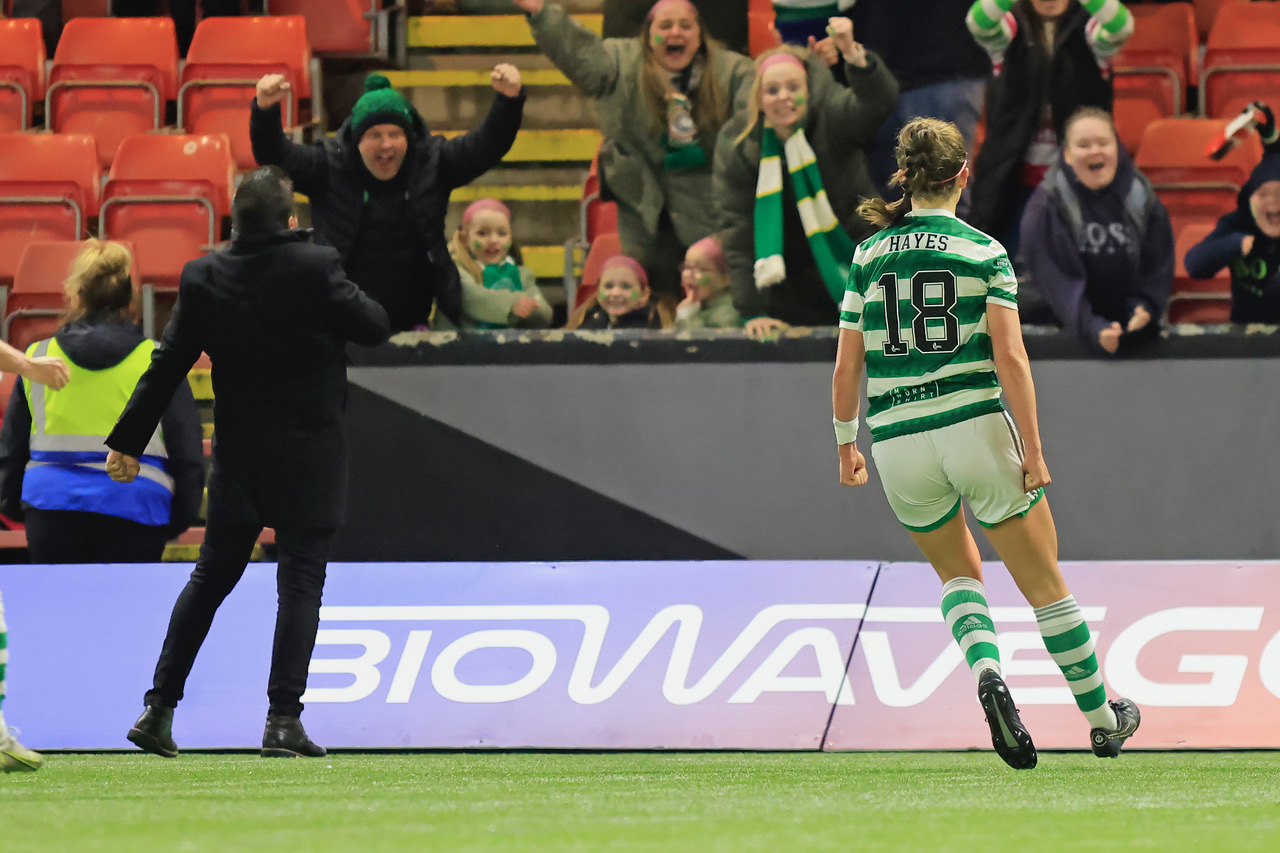 So THREE games were asking you all to attend. One is FREE at Celtic Park, one is a Glasgow Derby where a win would take us into the game at Celtic Park knowing a win in Paradise would almost certainly gives us the title and the third is a Scottish Cup Final at Hampden.
Fran Alonso and his players deserve our support, in the tens of thousands. It's time for you all to deliver and get behind this Celtic team…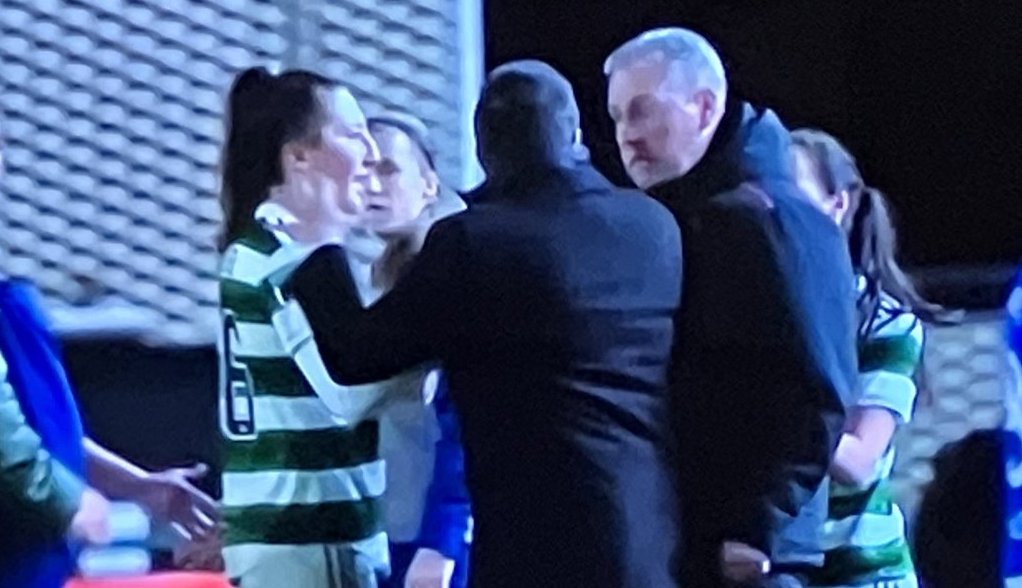 📣 #CelticFC are delighted to announce that next month's #SWPL clash against Glasgow City will now take place at Celtic Park.

ℹ️ Read below for more information ⤵️#CELCIT | #COYGIG 🍀

— Celtic FC Women (@CelticFCWomen) April 29, 2023