AS CELTIC turned in as good a second half performance as we've seen at Celtic Park in many weeks its worth remembering the team led 1-0 at the break and while the better of the sides, hadn't entirely convinced in that first half. They certainly exceeded expectations in the second 45.
Not for the first time Neil Lennon's charges came out for the second half and very much upped their game. The result saw Celtic blow away Hearts and get a 5-0 scoreline that in fairness flattered the Edinburgh club. Whatever was said, done or tweaked in that dressing room at half time resulted in a higher tempo and a ruthlessness that saw Celtic prevail and then some.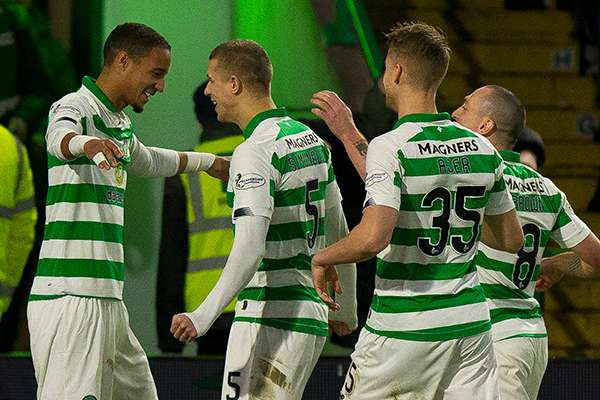 At Rugby Park 'the' Rangers also took a one goal lead into half time. Whatever happened in that dressing room saw a second half capitulation, as Steven Gerrard's men conceded defeat from a position of strength.
In his post-match interviews Gerrard appeared to show leadership and take responsibility. As the poet and Author Joan Ambu put best;
"Don't be afraid of your team's failure. Be ashamed of not supporting them through it".
Gerrard at first seemed to be following such a tact when he started talking on BT Sport post-match:
"I put this group together. I coach them, they are my tactics and decisions. So I'm not going to sit here and try and force any blame in any other direction than myself," he said.
That was before, well proceeding to force blame away from himself. It must be comforting to know that in times of trouble your manager has your back. That in public at least, he backs you to the hilt. That when mentally you are feeling the fragility of the pressure, he talks of your ability to learn from defeats and rise above it. It must be good to have a manager like that. Except it appears 'the' Rangers players don't have a manager like that.
"I thought we were in a better place than what we've shown over the last four-six weeks," Gerrard said.
"I thought we had the mentality and the characters to sustain a push but on the evidence of the last four-five weeks I'm getting proven wrong.
"We came here tonight and it was a pressure game in a stadium where you know you are going to be under the cosh. The reality is that we couldn't cope" Ouch.
"That second-half performance alarmed me, we couldn't handle the pressure."

Steven Gerrard gives his honest give after a bitter blow in the title race…

You can hear the Kilmarnock players watching the replays in the background 👀 pic.twitter.com/qh8ehQz8P7

— Football on BT Sport (@btsportfootball) February 12, 2020
Chris Sutton was doing the post-match analysis for The Kilmarnock-Rangers game and with his dressing room experience to call on had some interesting things to say on Gerrard's approach.
"But what I find worrying, and if I was a Rangers supporter this is what I'd find worrying – the manager questioning the team's mentality, calling them weak.
"This happened last season. I think the truth is that they went into the break and thought they'd cracked it after the victory at Celtic Park.
"But I wouldn't be happy sitting in the dressing room if the manager is calling out me for having weak mentality.
"It was good to hear him take responsibility but this is the team Steven Gerrard has built. This is his team. He hasn't just walked into the job. He's brought the players with the weak mentality.
"He has moulded the team with the weak mentality – is he not just chucking the players under the bus again?"
Gerrard has thrown his players under the bus so often the Transport Union must be considering asking that Edmiston Drive is removed from their member's routes. There is no question that's exactly what 'the' Rangers manager has done again and the approach is repeatedly failing.
Asked where the defeat leaves Rangers as they look for their maiden title win, Gerrard told BT Sport:
"Very, very tough. You've got to look at the form of other people that are relentless right now.
"But we keep going and try to change the situation that we put ourselves in. There's no denying they're obviously in the driving seat."
And so we go back to Joan Ambu, "In the absence of uplifting words, Silence is the best choice."
Gerrard could do a lot worse than get Joan in for a bit of motivational speaking techniques…
The Ibrox club are replicating their post winter break form again. So too are Celtic. Just like last season a Glasgow Derby defeat followed by a winter break has seen Celtic galvanised on their return. The heightened pressure and reality of hope and expectation appears to be crippling the 'Rangers' squad. It makes it all the more bizarre when Gerrard publicly lays bare squad's deficiencies on live television.
Sutton again picked up on this in his post-match comments when he mentioned Odsonne Edouard's recent press conference and his comments on the Glasgow Derby defeat.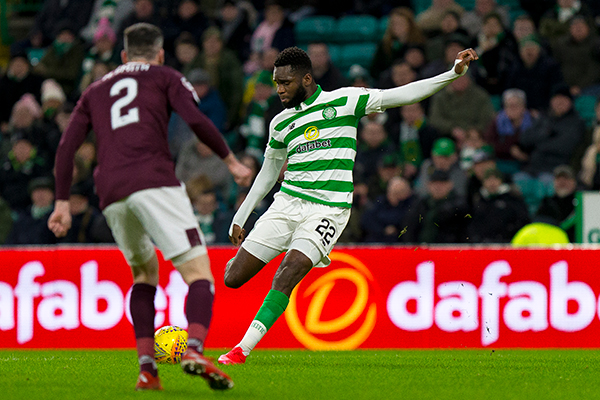 "Odsonne Edouard in an article I saw today said that was the best thing that could happen to them (Celtic), losing that game.
"Because they have gone again. And they do seem to be strong mentally."
That appears to be Celtic's main advantage. From July to 29 December both clubs were separated by a cigarette paper. Since then Celtic have drawn on experience and mental strength and used defeat as a motivational tool.
In six short weeks Celtic have gone from being an opponent's game in hand away from relinquishing top spot in the Scottish Premiership to being clear by ten points . That's not taking into account a goal difference that is already worth another point on top.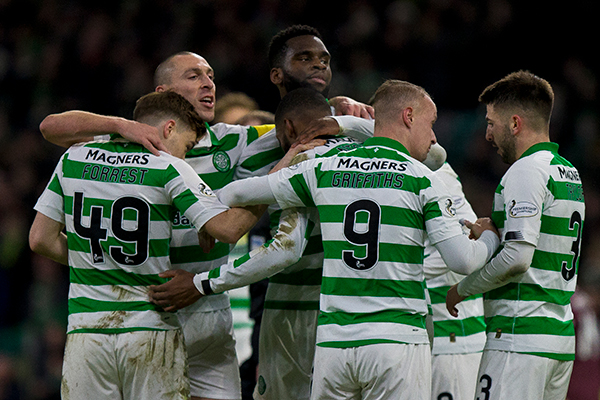 Celtic had a stuttering first half last night, in the second half they were simply a joy to watch. They were motivated by whatever happened in that half time talk. 'Rangers' on the other hand collapsed.
It's one thing for Gerrard to question his player's mentality but when you've done that already and it hasn't worked is it not like that famous Einstein quote?
"The definition of insanity is doing the same thing over and over again, but expecting different results."
With an approach like that, never mind your players mentality. Where's your head at Steven Gerrard?
Niall J
Help raise money for Celtic Youth Development by joining the £1 weekly lottery and you could win up to £25,000 – just click on any one of the photographs below to join. Lots of our readers have already done so and they're now doing their bit to help fund Celtic Youth Development that can deliver the stars of tomorrow and beyond. And you might even win a few bob too!