CELTIC TV's excellent output last season via the club's You Tube channel has been rewarded as Celtic earn a place in the You Tube list of the Top 25 football club for views for May 2019.
Celtic are 18th on the list with just under 3 million views (2.97m) for the month in which the title was won, the Scottish Cup lifted and of course the Treble Treble completed by Neil Lennon and the Bhoys.
Celtic recently started adding the full media conferences from Lennoxtown, for both the manager and the players, and this initiative has allowed supporters to hear exactly what is being asked and the responses from the likes of Neil Lennon or Scott Brown.
These media conferences can attract views of over 30,000 supporters.
Other excellent additions include the in-depth behind the scenes videos and the unique angle footage of the important Celtic goals.
Yet with Celtic season tickets selling out in record time, and with a huge waiting list with over 10,000 names, many supporters are asking Celtic TV why the service isn't offered to all season ticket holders?
Personally I'd rather have that than pay for that mid July friendly which usually happens during the peak period for supporters taking their holidays. Or maybe Celtic could look at a deal for season ticket holders to add Celtic TV to their package as an option?
Celtic TV are pitching for new subscribers this month and have outlined in this video the 5 reasons why you should think about subscribing. Have a look.
Anyway here is the list of the top 25 football clubs in Europe ranked by YouTube views during May 2019…
PS, there's no sign of the Rangers coming! Not even on You Tube!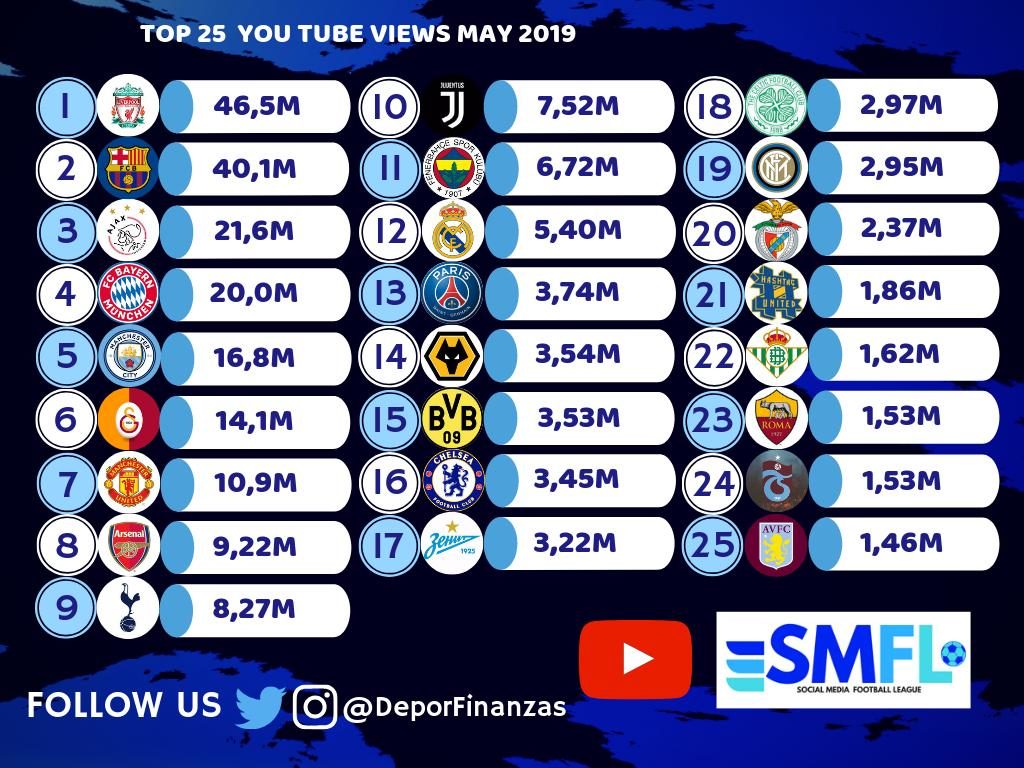 You might also like on The Celtic Star today…
Scotty Sinclair's Treble Treble Stats – 127 games, scoring 52 goals, what else do you want from a player?
'There was something Lisbon Lion-esque about it,' Kennedy reflects on Celtic's TTT (Treble Treble Triumph)
Real Madrid 0 Celtic 1 – Lennox got the winner, Jinky stole the show, Bertie saw red