Celtic have posted a warm message to Wim Jansen after news emerged yesterday evening that the club's former manager is living with dementia.
Wim was the Celtic manager for just one season but in that time he signed Henrik Larsson for just £650,000, won the League Cup at Ibrox against Dundee Utd and famously stopped the old Rangers reaching Ten in a Row on that never to be forgotten final day of the 1997-98 season when Celtic defeated St Johnstone 2-0 at Celtic Park.
Wim left shortly afterwards after a dispute with the Board but he remains to this day a hugely popular figure among the Celtic support and we have included many supporter messages for Wim below to add to Liam Kelly's earlier article in this sad story.  Thanks for all you did for Celtic that year Wim YNWA.
"Our thoughts are with Wim Jansen and his family, and the best wishes of the whole Celtic Family are with a man who delivered one of the most important title triumphs in the club's history.Wim, You'll Never Walk Alone." Celtic Football Club
Former Celtic manager Wim Jansen has revealed he is living with dementia. Jansen turns 75 on Thursday and a biography of his life in the Netherlands will be published this week.
And the Feyenoord legend – who famously led the Hoops to the title in his only season in charge in 1998, stopping Rangers from winning ten-in-a-row – has revealed he is living with the illness in new book 'Meesterbrein' by author Youri van den Busken.
In the book, Jansen discusses how he decided to seek medical opinion after reading a book about his former Dutch international colleague, Piet Schrijvers, who suffers from Alzheimer's disease, because he recognised the same symptoms. Lennono – Well-known member on Celtic Noise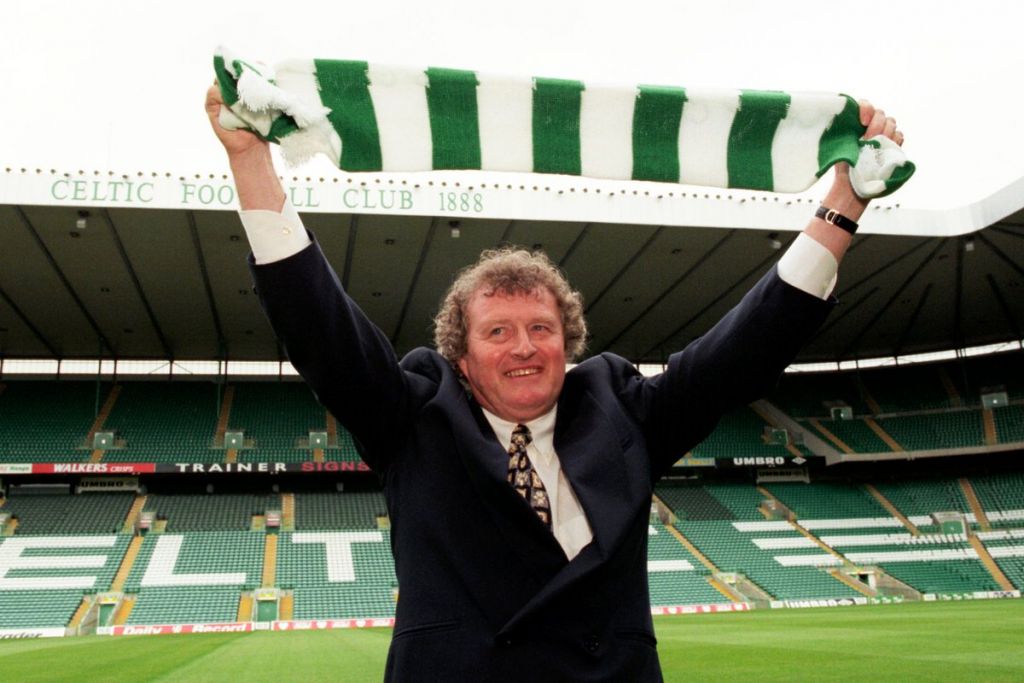 "Heartbreaking for him and his family, will ALWAYS have a wee place in the heart and minds of all Celtic fans, stopping the old Rangers 10IAR and bringing Larsson to the club, we will be forever grateful, shame a fallout with the board saw him not staying longer than one season. YNWA." Bellshill bhoy – Well-known member on Celtic Noise
"I'd like to thank Wim Jansen for a great season as Celtic manager. In stopping the cashflow cheats from ten in a row his place amongst the Celtic greats is a given. Just bringing Henrik Larsson to us deserves our thanks. Now he faces this horrible disease one of the worst of them all. In mine and all Celtic fans Prayers. Wim Jansen – Always a Celt." JamSam67 – Well-known member on Celtic Noise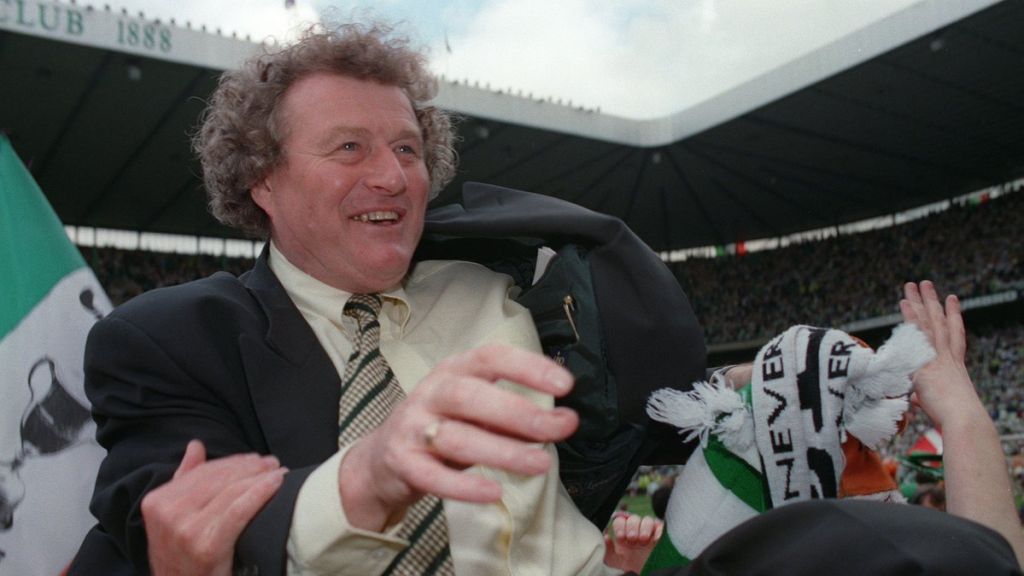 "It's a real shame players ending up with this horrible illness." Cairnsbhoy79 – Well-known member on Celtic Noise
"Best wishes and prayers for Wim, I'm sure his determination and help from his friends and family will help him battle this terrifying disease. All the best, big man!" Maestro – Well-known member on Celtic Noise
"Lovely guy met him and Murdo when I was doing a stadium tour with my young nephews, was just before the nerday game, have to say he looked real confident. Sad to hear he has such a horrible illness and hope he finds comfort in those around him." Kelly – Well-known member on Celtic Noise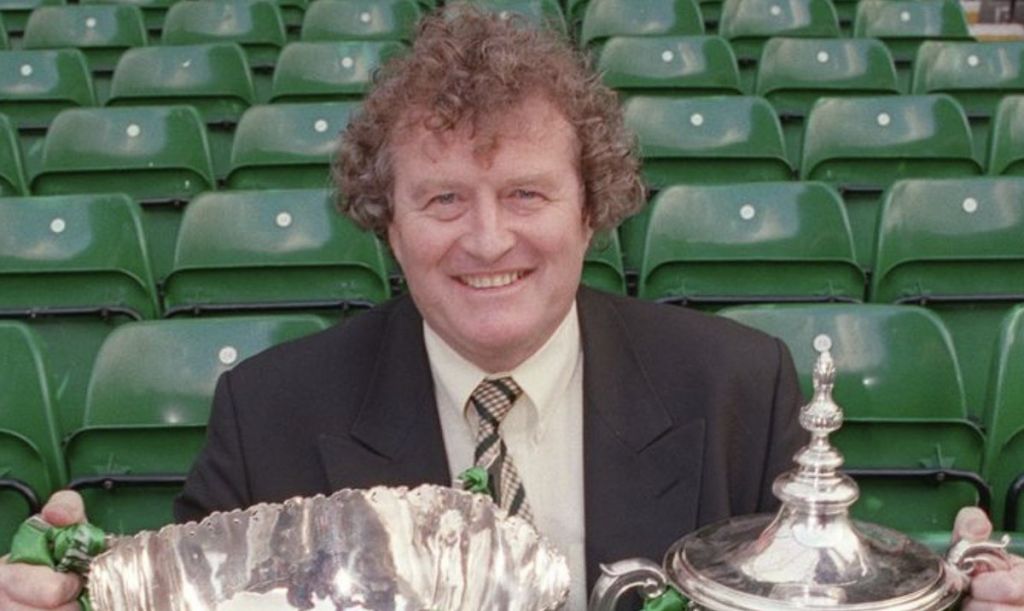 "Sad news, awe the best Wim, you will always have a place in out hearts. YNWA." 50 Shades of Green – Well-known member on Celtic Noise
You are all welcome to join Celtic Noise the friendliest of Celtic forums which you'll love. it's for Celtic supporters and only for Celtic supporters. Join HERE.
🙏Our thoughts are with Wim Jansen and his family, and the best wishes of the whole Celtic Family are with a man who delivered one of the most important title triumphs in the club's history🏆

Wim, You'll Never Walk Alone🍀💚#YNWA

— Celtic Football Club (@CelticFC) October 25, 2021
Sad news about Wim Jansen. Hopefully he keeps his faculties for a long time yethttps://t.co/jGGcb4uOwp

— Liam Kelly (@cfcliamk96) October 25, 2021
A wee prayer tonight for wim Jansen tonight from the Celtic family as he is suffering from dementia great memories big man 🙏💚🇮🇪✊🍀YNWA pic.twitter.com/RQmcLMhfp1

— gordon malcolmson aka malky🍀🇮🇪💚 (@gordonmalcolms3) October 24, 2021
Gutted to see the news about Wim Jansen.

Wim was a hero of my childhood & has always been held with great affection by the Celtic support. Will forever have a unique place in the clubs history.

Here was my daft wee drawing of him from last year as WimTheTim. pic.twitter.com/j4i1vFBnXP

— RABBIT98 (@rabbit98design) October 24, 2021
My heart goes out to the news that Wim Jansen who announced he's suffering from #dementia. He will always be in the heart of every #Celtic fan for time stopping Rangers from reaching 10 In A Row as well as winning a double. I'd like to wish him all the best.#CelticFC

— OneClubSince1888 (@1888_Celticbhoy) October 25, 2021