FORMER CELTIC treble winning defender Ramon Vega has confirmed that he plans to run as a candidate for president of FIFA!
Vega was signed on loan from Spurs by Martin O'Neill in the 2001 on a short-term loan deal and ended up playing a significant role in winning the Treble.
Vega was desperate to extend his stay in Glasgow but a deal could not be sorted.
Since retiring from playing Vega has gone onto have a successful career in business and he has been involved in developing luxury hotels around the world.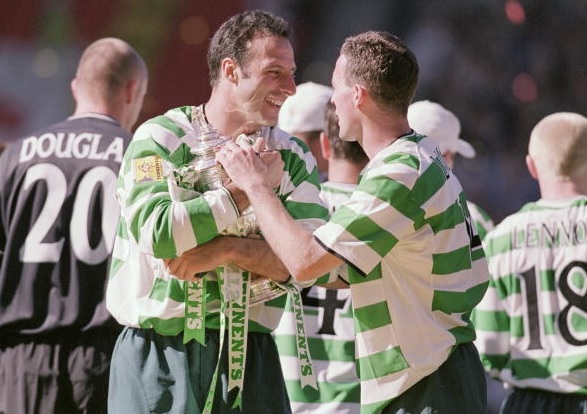 Vega considered running against Sepp Blatter four years ago but decided to wait. With FIFA's current president Gianni Infantino up for re-election in June, the former Celtic Star looks like being his only challenger.
"In light of the encouragement and positive feedback from many quarters, I have decided to put my name forward," Vega said in media reports.
It this happened and Vega won the Rangers forums would be in meltdown…
Also on The Celtic Star…
Jeremy Toljan's Celtic move 'imminent', German reports suggest
'Catch 22 situation,' Big fish, small pond, Brendan looks through the window
Broony's 10IAR target: 'We are delighted for Scott to extend his glorious career at Celtic'
Benkovic's injury latest – out for 4 weeks, so his season is NOT over