CELTIC have announced the ticket details for the match against AIK with season ticket holders perhaps being compensated for the horror show against Cluj with the reduced ticket price of £20. There was actually speculation yesterday that Celtic were going to charge £35 for this match and if that had been the case the backlash would have been extraordinary.
However even at the relatively low ticket price of £20, a huge number of supporters remain extremely unhappy at this and want the club to include the match against AIK on the season ticket to compensate for the disgraceful capitulation against Cluj on Tuesday night.
Looking at some of the responses to Celtic's tweet on the ticket arrangements for this match, gives an indication on how the support is feeling at the moment.
????️ Tickets for #CELAIK are on sale now.

— Celtic Football Club (@CelticFC) August 16, 2019
Weans in for nothing might have been a way to go here at the very least…
Thanks for the invitation 2 the Consolation Cup but as you have decided to put no effort into competing in Europe then I have decided to follow your lead. The hard earned money I had set aside to support you in Europe will now be used to give myself a little bonus. Unlike Peter who can sell our best players to pay his bonus despite continual failure, I have no intention of selling of the family assets for my own benefit…
Can't be easy working for Celtic social media at the minute. I hope that the feeling from the support gets passed up the line so Lawwell etc understands the anger they are responsible for…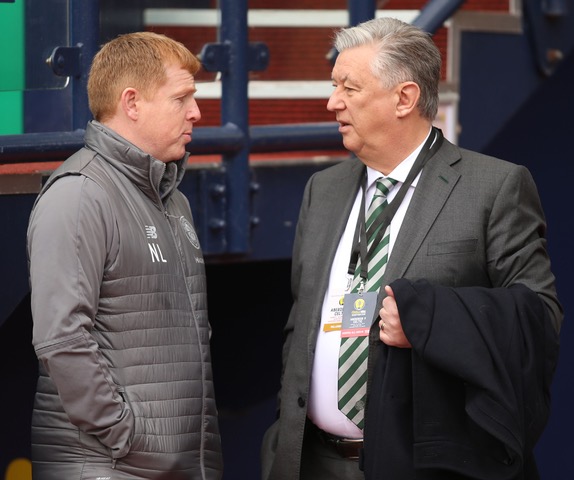 Once Peter Lawwell is away and Celtic show ambition that's when I'll be back. Stick your Diddy league tickets…
I'll show interest initially then wait for 3 months to see if I can get a loan of a ticket on the cheap….
Be a good experience for the whole 30,000 who are stupid enough to turn up and give the board any more money!…
I don't foresee a stampede…
Every fan should boycott these games until the board start getting there act together. Otherwise they'll just keep doing the same old…
Sorry, but stick em up your arse. Hard neck charging money for this sh*t show…
Where is all the money? Seriously it's about time we as fans took it to these b*****s…
Don't want to be in it. Not going to support it!…
I will have 4 for the seats in my living room. Players for European qualifiers need to be signed in January or as a minimum have a full pre-season. Year after year we have the same negligence. Ffffing sort it out!!!!!…
We have new players. They were on the bench…
Maybe let all the fans who paid to see us knocked out of the Champions League on Tuesday in for free?…
Not a chance; time for fans to speak with their wallets…
Ah shit hear we go again pic.twitter.com/8BSG66UHwn

— Swanny (@Swanny532) August 16, 2019
You might want to get someone to look out they banners for the top tier for this one…
A few showing anger at paying for this game, I agree btw, but it needs everyone to stand together against the board and refrain from attending the game…
Should be on the books after that performance and yet another failed transfer market at a crucial time…
Seriously we have 9 in a row within our grasp and Mr Lawwell slams on the brakes turns the club around and heads for mediocrity and expects the fans to pay for it. Time for the fans to take action there's still time this season to change direction…
I'll give you £10…
10 Rubles, we'll talk…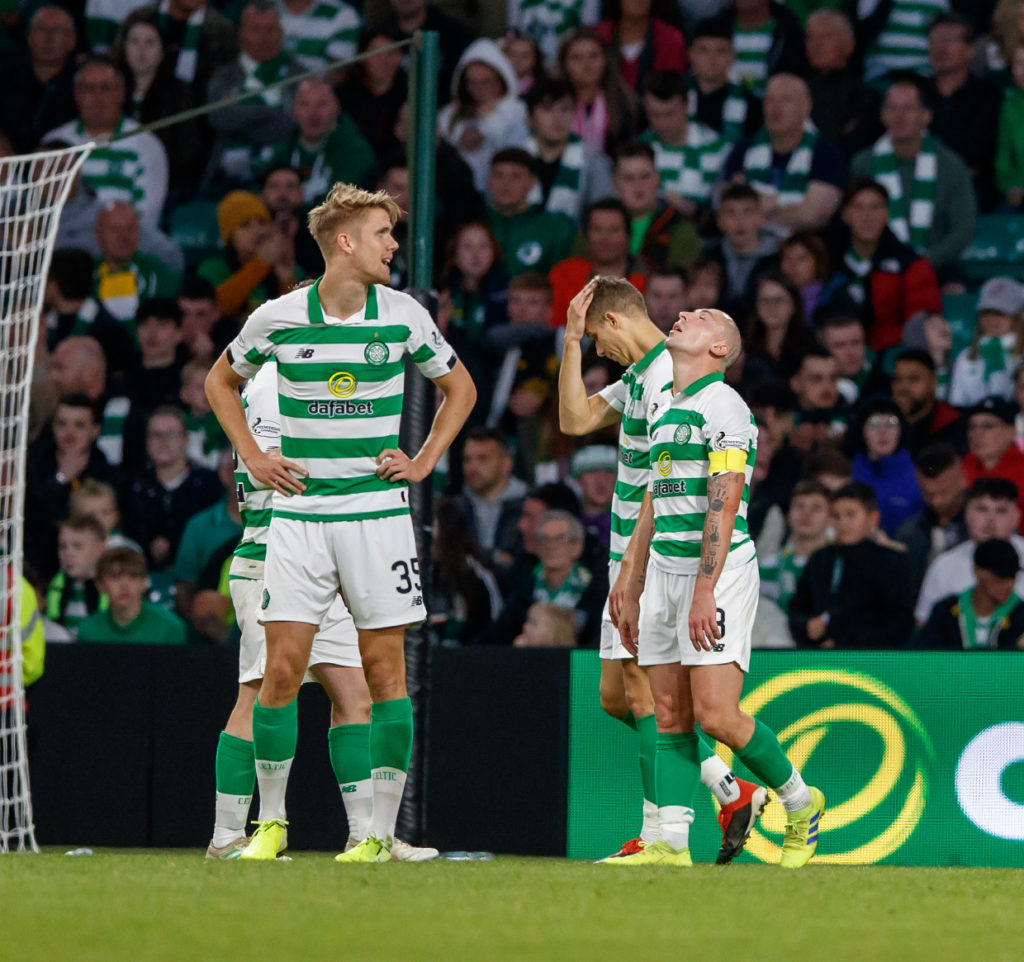 Is McGregor playing left back?…
Go to take a run if you think am giving you 20 quid. Fans have been robbed long enough…
No thanks I work Thursdays…
A flame thrower couldn't mark Lawwell and the rests' neck! Anyone shelling out money for that needs to have a serious word with themselves! It's not deserting the team, it's showing the charlatans that are running our club that enough is enough!!…
If we sign 3 players that aren't Greg Taylor or sh*tey English loans then I'll consider it. Otherwise, p*ss off…
Not Unless we strengthen and the manager accepts full responsibility for us exiting the Champions League…
Time for us fans to make a stand…
Usual Celtic. We give you heehaw but will take all you have…
Should be on the season book ripping fans off as per…
No more…
Empty seats everywhere!!! No more of my cash thats for sure!…
Announce a new 7 year deal for Lord Lawwell funded by the KT fee…
I hope the fans show their feelings. Ram it! Do not line his pockets anymore…
Should have been free entry to season ticket holders…
£20 X 60,000 = £1.2 million…is that pistol Pete's wage for the month?…
Announce new Chief Executive…
How about we don't get a Lennon lucky dip team for once? Can you also remind him Scot Sinclair is a fantastic Celtic player…
No thanks, fed up with our lack of planning for these games…
Disgraceful After Tuesdays debacle and total lack of statement from club this should have been on season tickets…
It's the sort of game we should be looking at boycotting. The state of the club under Lawwell post Barca in 2012 has just been totally unacceptable…
Haha away ye go…
Not a chance when the money does not get properly reinvested in the team in a timely manner!…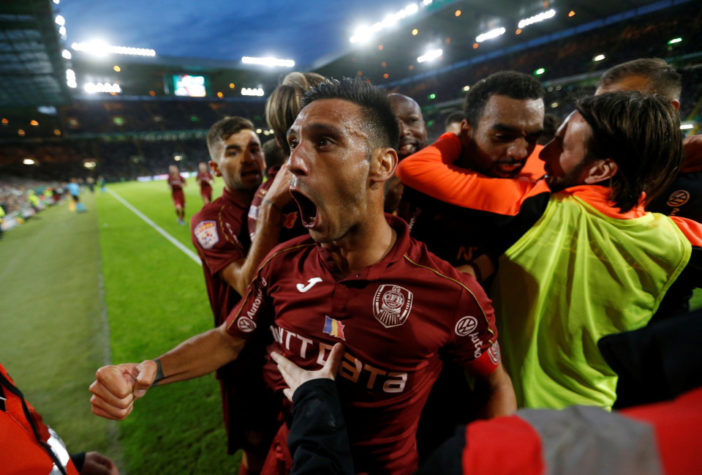 The board are playing a dangerous game, failure to invest may prevent us getting 9 in a row, never mind 10. It's always the same – fail to strengthen whilst on top…
Proper, timely recruitment should have taken place in the summer IMO. Neil Lennon was not an inspired move either for me…
I'll only go, if Peter Lawwell gets played at left back…
Put them on the season ticket…
I'm washing my hair that night…
Ma ha. Get the disco lights on…
All Celtic fans should boycott this game. Speak with your wallet!…
I'm waiting to see if we qualify before I buy tickets…
HCTS cancelled….
Boycott this one everyone…
Boycott this game…
£15 would have suffice after this weeks debacle and the pool of "our" money your sat on Pedro!…
I'll be there. With a box of mars bars. GTF Lawwell…
Maybe a Public Flogging of Lawwell under the Disco Lights will quell the uprising, after he apologises of course!…
I am only going if we can play a Goalkeeper at Left Back…
£20? Should be free after that disaster of a qualifying attempt…
How about you tell us what the money goes towards? Don't say wages because KT money going to that…
And don't say lights because they aren't gonna get used unless we play Alloa in the cup during winter…
McGregor playing left back?…
If this isn't on the season ticket nobody will be going. £30 to see a Hibs reject manager floof around with tactics. Na…
Secure us some defenders first…
Get a CEO in who is capable of some basic forward planning first and not simply trousering his huge salary and bonus for failing…
Should be paying the fans to go…
I'll wait and see if we qualify first before handing cash over…
Should be getting this game for free as part of a football/ corporate apology…
cannae believe you are charging for this game…
Who is picking the team Lawwell or Lennon?…
How about you tell Peter to GTF and I'll buy a ticket?…
It's Peter's bonus lads, cough up…
Will Scott Bain be paying for my ticket? He deffos owes me after that Cluj game…
Announce some players, we've all had enough. Everyone should boycott this game, hit them where it hurts, concentrate on winning league this year forgot everything else!
You can ram it! 50 pound for last 2 games and 500 odd for my ST. No chance actually brass neck asking for money…
Second class competition. Shows we have zero ambition….
That Peter Lawwell is some man, runs the club, scouts the players, trains the players then picks the team and tactics…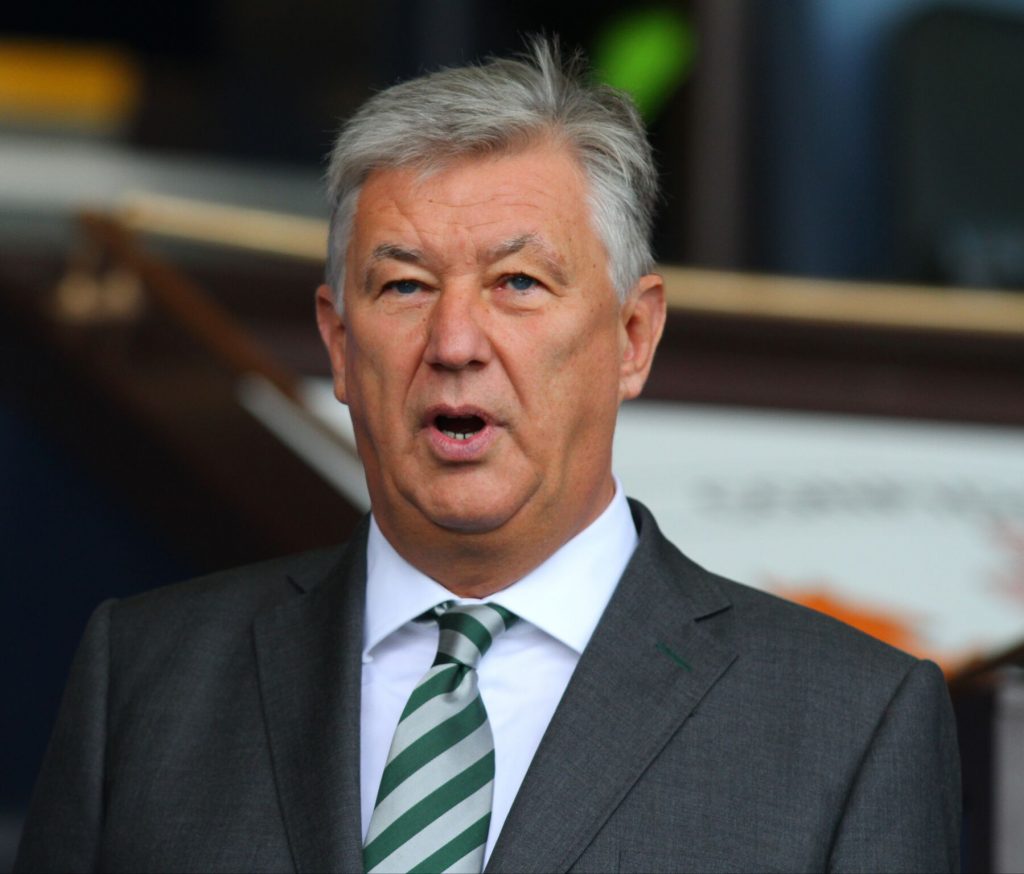 I'll not be securing my seats for this one. Best decision I made was cancelling my HCTS this season. The board have treated the fans like mugs for years. It's time for change at the top…
Not free – Not interested! Lawwell can find other ways to make his bonus…
Announce being free…
This game should have been a freebie to apologise for that shambles on Tuesday. Once again taking the fans for a ride. Better look out the banners for the upper tiers to cover the empty seats…
I have a bookcase to arrange that day im afraid…
Delighted that I'm on the hcts and I'm paying for this whether I like it or not…
Keep the money machine rolling…Should be free to ST holders…'Football without fans in Nothing'…very poor Celtic
Lawwell knows he has ppls money who are on the hcts…
How about naw Celtic?…
Tickets should be free to STH who had to watch last weeks meltdown…
and on and on it goes….these replies are all from Celtic's official Twitter handle and surely to goodness the mood will be filtered back to the club?
Incidentally many thousands who are on the Home Cup Tickets Scheme and will have to pay regardless did NOT get a ticket for the Cup Final in May and Celtic have refused to state whether those supporters will get priority for any future matches at Hampden.
If you would like to have your say on the current situation at Celtic please email your thoughts to editor@thecelticstar.co.uk and we'll do our best to include in an upcoming article. You can also head over to the new and independent fans forum Celtic Noise, where no wagon are being circled and no attempts are being made to tell you that it's time to move on.
Also on The Celtic Star…
Ajer Calf Fattening – What happens when we run out of £20million plus players to sell?…see HERE.
Four Celtic Men – More Supporters' Feedback, but is Lawwell Listening?…see HERE.
The time for change at Celtic has come…see HERE.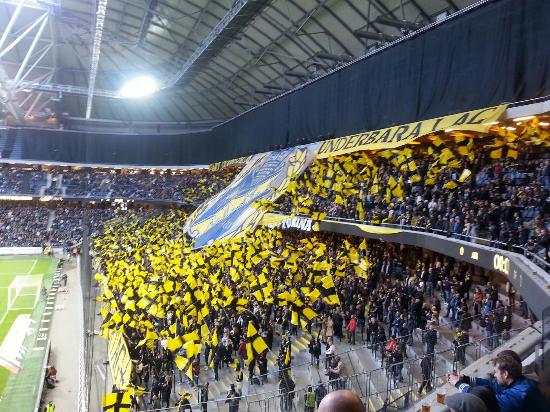 The Winner Takes it All – It's Celtic v AIK Stockholm in Europa Play-off…see HERE.
The Winner Takes it All – It's Celtic v AIK Stockholm in Europa Play-off…see HERE.