'DESPERATE DAN' PETRESCU – as Chris Sutton referred to the CFR Cluj manager last week during the commentary from the 1-1 draw in Romania – is trying to imply every trick in the book to try to get past Celtic and into the Play-off round of the Champions League, where Slavia Prague will play the winners of the tie that concludes at Celtic Park tomorrow.
Petrescu's side defeated Maccabi Tel Aviv 1-0 at home in the first leg of the second round of qualifying before going to the Israeli capital and earning a 2-2 draw – matching this scoreline tomorrow will see Cluj go through.
Yet Petrescu has been happy to compare Celtic to Barcelona and the CFR Cluj manager reckons that Celtic have threats to his side from all over the pitch from players who are able to play at the highest level of the game. He reckons Celtic are big favourites but that patter is fooling no one at Celtic, particularly Neil Lennon who has heard it all before.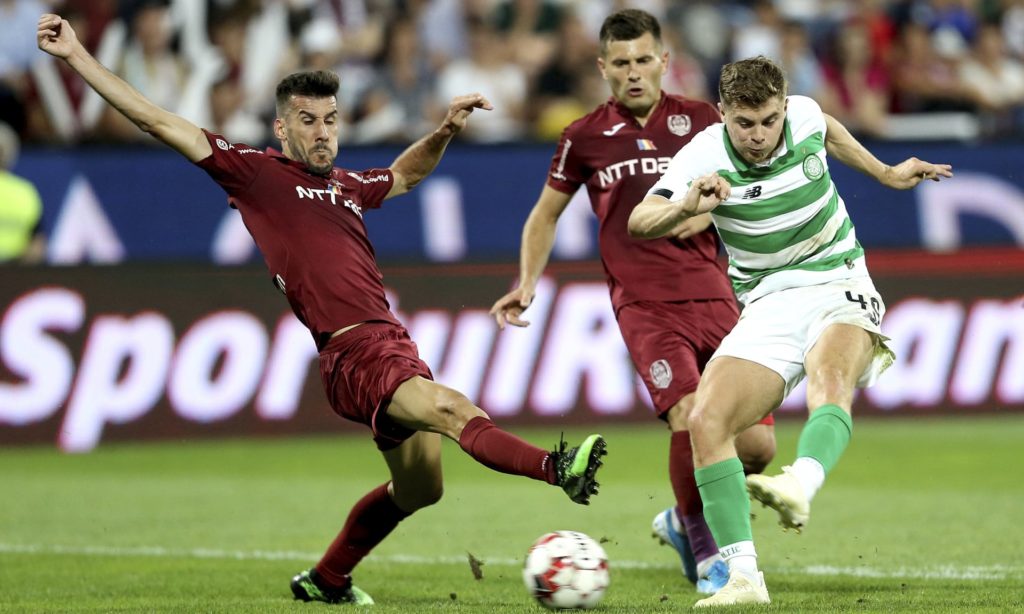 "We have to play a fantastic game, have a lot of luck," Petrescu said at his media conference at Celtic Park, as reported by the BBC. "It would be a fantastic achievement for me and the club.
"It's a great challenge for us. I've done it many times as a coach – I've won against bigger clubs – and tomorrow I'd like the same."
"We need to score and scoring at Celtic Park is not easy," Petrescu said at his media conference at Celtic Park ahead of tomorrow's eagerly awaited showdown.
"We have looked at all their competitive matches this season and they concede some goals but they create so many chances in every game. The danger is coming from all over the pitch.
"This Celtic team has some very, very good young players. I'm sure in two years' time they will not be here. They will be at big clubs in the Premier League or Spain.
"I have watched all the games, I have a good eye after 16 years of coaching and 20 years of playing and I am sure of this, these players will go to the top level. That's why it's going to be very tough.
"The players who will go to another level will be Ajer, Christie for sure, a fantastic player, and Edouard also. But other players, they have four good players on the wing, and I heard they have six but I haven't seen them because they are too young."
Petrescu knows what it's like to win in Glasgow, but it was a memorable win for him in Govan rather than Parkhead – his Unirea Urziceni side thrashed the old Rangers (now liquidated) 4-1. The Cluj manager doesn't think that this part success in Glasgow will have any bearing on tomorrow.
Enjoy the goals below…
"Everybody is telling me that every day but that was a different Romanian team, a different team of Glasgow Rangers.
"I don't think that Glasgow Rangers team was as strong as Celtic now.
"It's no comparison because this team is much better. At that time Glasgow (Rangers) were not doing very well, they had some problems in the club. Now Celtic are winning every time, apart from our game, and also they are winning convincingly.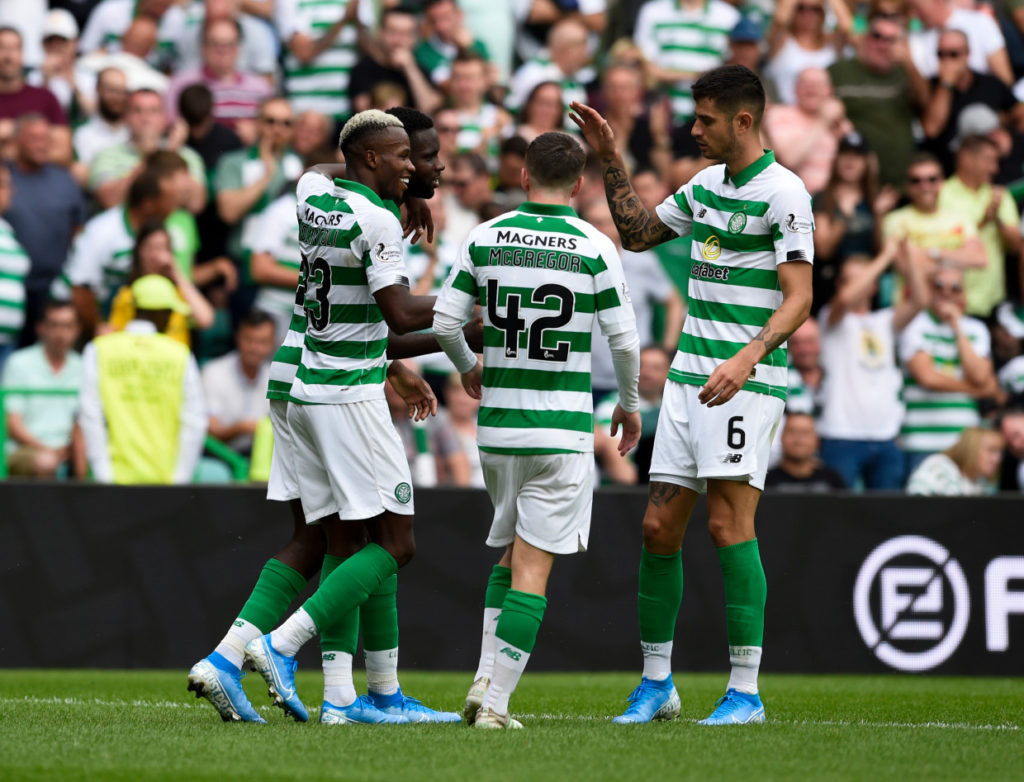 "In my opinion, Celtic is the big favourite. They have the crowd, they have the result, they have the players, they have the history and of course it's going to take a fantastic game from all our players to qualify.
"It would be a fantastic achievement for me and the club.
"Before we played Maccabi Tel Aviv, I told my players that we have to qualify because we have to go to the best stadium in the world.
"The players on the pitch were impressed about the stadium and they will be more impressed when the stadium is full. The crowd will help them but it's a great challenge for us and it's good for the players because none of our players have played here before.
And Petrescu hinted that one day in the future he'd love to return to Paradise to manager Celtic.
"I wanted to play here. Hopefully one day I will manage here, you never know," he said.
Neil Lennon will hope to make that an even more unlikely prospect by taking Celtic a step closer to the Champions League – at Desperate Dan's expense – tomorrow night.