Just a quick reminder for all of you who may be distracted by chocolate induced hyperactivity of your nearest and dearest, there is an escape on offer at 4.10pm. It involves Celtic, a bona fide title challenge and it is live on BBC Alba.
Celtic, a mere two points off the pace in the SWPL league race, face up to the might of Glasgow City at K-Park this afternoon. If you thought James Forrest looked pleased as punch to be back playing football last night, there will be eleven players, a bench full of eager subs and a champing at the bit Head-coach in Fran Alonso grinning like Cheshire Cats come kick off time this afternoon.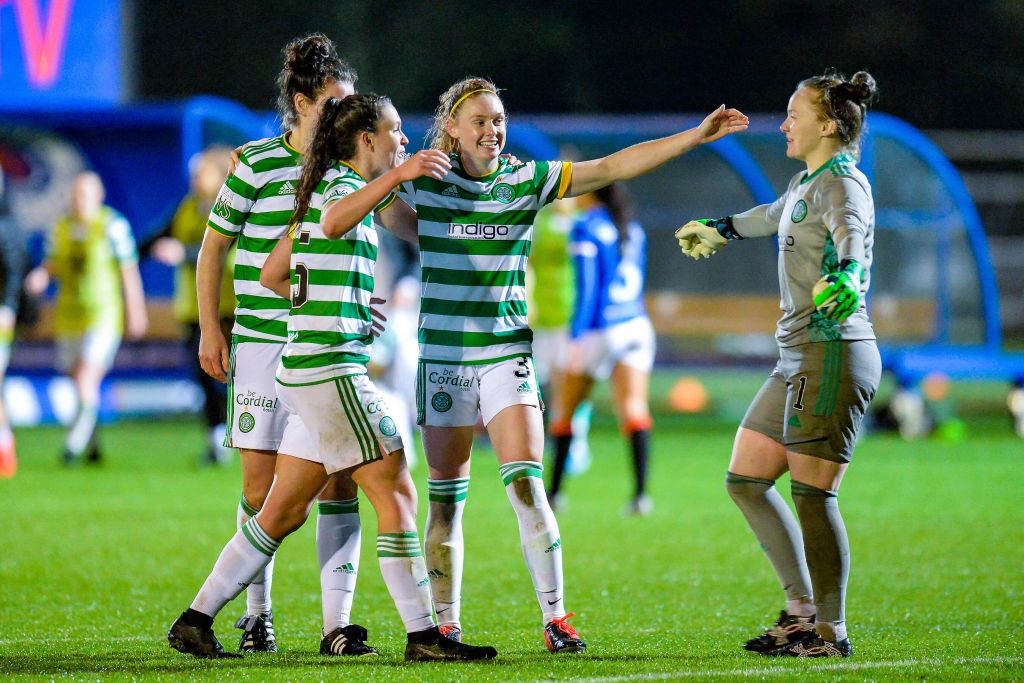 Celtic haven't kicked a ball in competitive anger since 13 December and today's opponent is one the Celts feel is due a bit of comeuppance this afternoon.
The last time the sides met Celtic fell to a 2-0 away defeat, but in truth the only thing truly separating the sides that day was fitness. Glasgow City had more in the tank, because they'd been given permission to start training earlier ahead of a Champions League encounter, now with preparation time even stevens and back on home ground, a place where they defeated today's opponents with a late Kelly Clark strike the last time they met at K-Park, Celtic will feel not only do they have a point to prove but also a league challenge to ensure they are slap bang in the middle of come 6pm.
The added incentive for tuning in this afternoon is to perhaps see some of Celtic's new signings, should Fran Alonso choose to throw them into action, as Anna Filbey, Izzy Atkinson, Jacynta Galabadaarchchi and new American star Mariah Lee get set to make their competitive Celtic debuts, alongside established stars such as the wonderfully talented Sarah Ewens and the combative Lisa Robertson.
So, if you've had enough of screaming weans by 16.15 today, grab yourself a Chocolate egg or two and tune into BBC Alba. The Celts are poised and ready to entertain. This encounter with Glasgow City should be an Easter Eggstravaganza – sorry I couldn't resist!
'mon the Hoops!
Niall J
ICYMI: We're back in SBS @SWPL 1 action this afternoon and it's a big one!

🆚 Glasgow City
🏆 @SWPL
🕓 4:10pm
📍 K-Park
⛔ Behind closed doors
📺 @bbcalba
#CELCITY#COYGIG #EveryGameMatters🍀 pic.twitter.com/Qo6Y57VULX

— Celtic Football Club (@CelticFC) April 4, 2021