SCOTT BROWN appears to be getting a little forgetful these days. He remembers the brilliant finish to win the game in the closing seconds against Hamilton at Celtic Park in December but can't quite recall who is was who scored one of the most important goals of the Nine-in-a-Row season.
Didn't Aberdeen fight back from a couple of goals down at home to the Rangers that night too to earn a share of the spoils? And that, coupled with the stoppage time drama at Celtic Park felt at the time as a significant moment in the title race.
Today is the day! We kick off our 10th Season with our Annual Bucket Collection Online as we cheer on #10IAR 🍀

Here's our friends @martin_compston and @OfficialGianni with a few words.

To Donate to Keep Football Free For Kids, visit ➡️ https://t.co/U5HiYJh4BY pic.twitter.com/G4jsRaXdYL

— The Kano Foundation (@KanoFoundation) August 2, 2020
Speaking in today's digital match day programme – which has been emailed out to all season ticket holders – hopefully you'll have had a look by now – the Celtic captain joked about that 'wonder goal' which was wildly celebrated by those hardy fans who decide to stay until the end, especially challenging in the middle of December.
"When we played Hamilton in December, we needed an added time goal to win 2-1. I can't remember who scored that winning goal, but I do remember it was a great finish!" Broony joked.
Looking forward to yet another flag day, the Celtic captain admits that there is a sadness that 60,000 Celtic supporters have been denied access due to the coronavirus crisis.
"I've been lucky enough to have experienced plenty of Flag Days at Celtic Park in my time here, but today's game will be unlike anything that's happened before. Normally, the stadium would be completely sold out and our supporters would be creating an incredible atmosphere, celebrating the achievements of the previous season and also looking forward to the season ahead.
"That won't be the case today, sadly, and we will initially be playing behind closed doors. It's not something that anyone wants – players and supporters – and we all hope that you'll be back here at the stadium before too long," Broony stated.
The skipper also pointed out that the squad is fully focused and prepared for the new season, where Celtic get the chance to wrap up the Ten.
THE WORK IS DONE AND THE STAGE IS SET, THE CELTIC DREAM CAN NOW BE MET 🍀 pic.twitter.com/rPgfHpJi8H

— D (@dmccluskey94) August 2, 2020
"We've had a good pre-season and now we're ready to get the league campaign up and running. It's strange to think that our last competitive game was back at the start of March, so all the lads will be ready for kick-off today.
"Everyone's been working hard on the training pitch, while the pre-season games we've had in France and here at Celtic Park have been vital in giving us the gametime we need before the competitive football starts."
Hamilton, just like back in December, are capable of making things very tricky for Celtic even at Celtic Park. And of course on their last trip to Glasgow they shocked the Rangers at the start of March when the towels from the home support, players and management were all thrown in. Only the opportunism of the pandemic re-ignited their brief that they were still in with a chance of winning that league title – chancers!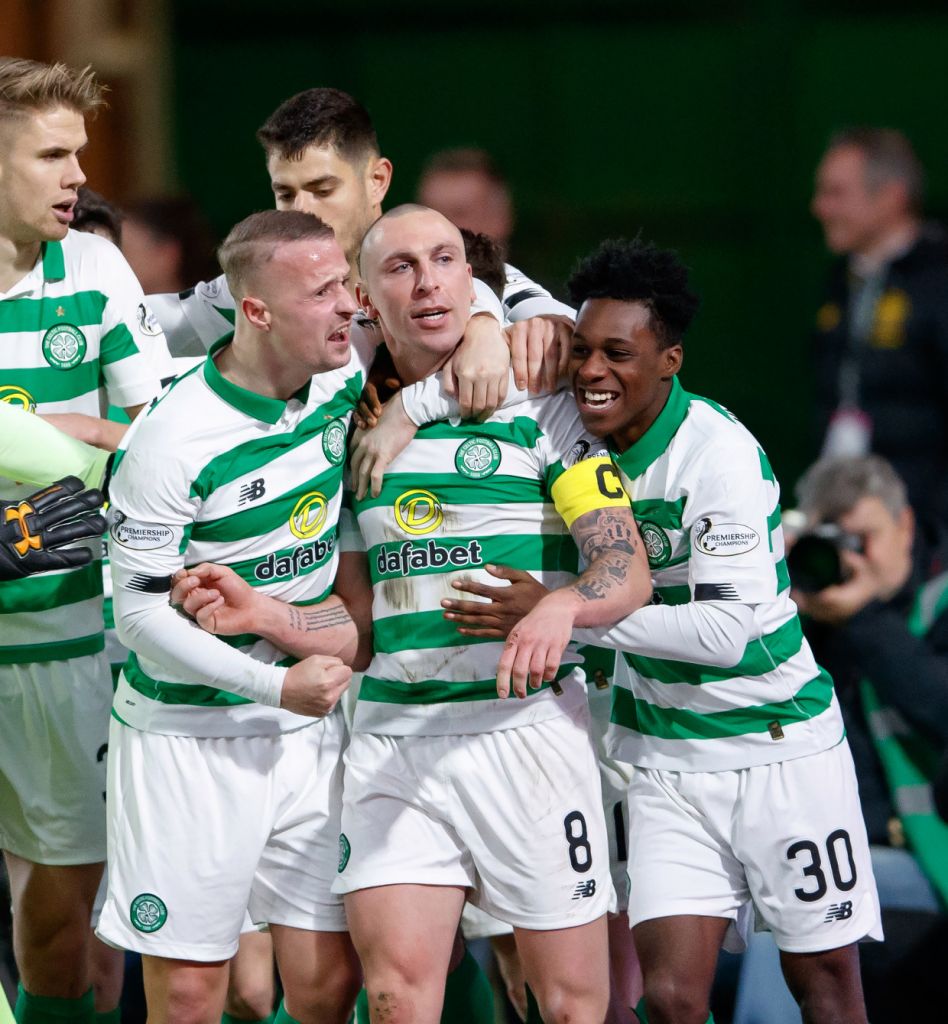 "We know that Hamilton will come here looking to get their league campaign off to a good start, so we'll have to be at our best if we want to get off to a winning start. When we played them back in December, we needed an added time goal to win 2-1. I can't remember who scored that winning goal, but I do remember it was a great finish!
"Our aim at the start of every season is to try and win every competition we take part in, and we've been able to do that in the Premiership over the past nine years. That's been down to the attitude and application of every player who has been at the club throughout that period, and for the lads in the squad now, we know what our targets are for the campaign ahead.
"That starts today, and we will be doing everything we can to get our first three points on the board for 2020/21."
There's something that the Bhoys want you to know! Get intae them right from the start today @CelticFC, no let up this season pic.twitter.com/ha6OuX5Wfp

— Sean (@Sean67_) August 2, 2020
ALSO ON THE CELTIC STAR…
Compper Quits – Celtic's £1m Rodgers flop hangs up his boots | The Celtic Star https://t.co/nNQhgfDy6Y

— The Celtic Star Editor – INVINCIBLE (@CelticStarMag) August 2, 2020

The Willie Wallace lesson as Davie Provan is the latest former Celtic player to put the boot into Leigh Griffiths | The Celtic Star https://t.co/HOYrIWjA2O

— The Celtic Star Editor – INVINCIBLE (@CelticStarMag) August 2, 2020
STV's 'Celtic striker news' is Bayo heading out on loan according to Bhardwaj | The Celtic Star https://t.co/W0zgbX4lsg

— The Celtic Star Editor – INVINCIBLE (@CelticStarMag) August 2, 2020
Celtic v Hamilton Preview – "I want to thank all of you for your incredible support throughout these difficult times,' Neil Lennon | The Celtic Star https://t.co/ZlHU7ZIY2D

— The Celtic Star Editor – INVINCIBLE (@CelticStarMag) August 2, 2020