Scottish Cup Final – 6 April 1901 Ibrox Stadium – Hearts 4 Celtic 3
There are quite a few "hard luck" stories in our Scottish Cup final history, and this was one of them. It was also one of the times when Celtic might have made it three Scottish Cup wins in a row, for we had won the trophy in 1899 and 1900.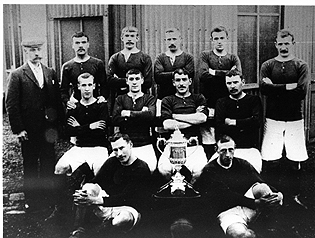 It had not been the greatest of League seasons, but we had beaten Rangers in the Scottish Cup early in the year, and this final promised to be a good one.
It was played at new Ibrox which had been modernised in 1899, but the crowd was a disappointing one of only 16,000. There were at least two reason for this. One was the foul weather which caused the pitch to be muddy and slippery, and the other was that the admission charge was 1 shilling, something that seemed to penalise Celtic fans more than the "better heeled" people from Edinburgh.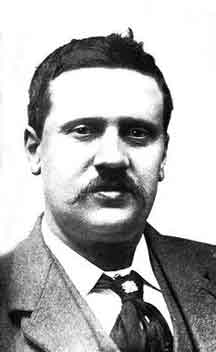 Celtic's Chairman, the illustrious John H McLaughlin was not slow to point out at the after-match meal that a "sixpenny gate" might have doubled the crowd. As it was, 5,000 travelled on trains from Edinburgh, and Hearts were also "the team of the neutrals".
Hearts great forward Bobby Walker scored first even though goalkeeper Dan McArthur got his hands to it. Then Willie McOustra equalised for Celtic with a header from a Barney Battles free kick, but Celtic' happiness was short lived, for once again McArthur could not hold a fierce drive from Mark Bell and the ball cannoned into the net off luckless defender Bob Davidson who could not get out of the way of it.
Thus it was 2-1 for Hearts at half-time and when they scored soon after the restart through Charlie Thomson, it did not look at all good for Celtic.
But this Celtic team could fight, and young Jimmy Quinn "a coming man" (according to The Courier) got Celtic back into the game with "a thing of beauty". Ten minutes from time Sandy McMahon with a header from a corner kick levelled things, and now if anything, Celtic looked like the team more likely to win.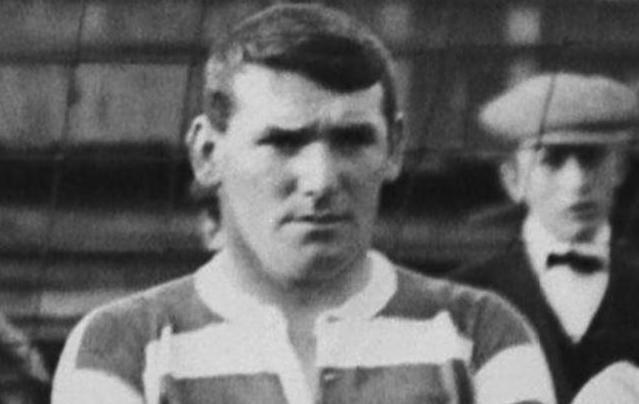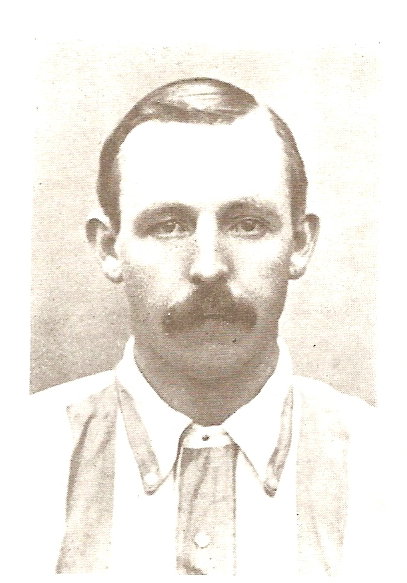 But then within sight of the full time whistle McArthur once again could not hold a Walker shot and the ball rebounded to Mark Bell who finished the job to the particular anguish of the Celtic fans who had waited outside until the exit gates were opened and now rushed in just in time to see the goal that killed our hopes.
While everyone agreed that Hearts were a good side, many people were also of the opinion that Celtic deserved a replay.
The teams were as follows:
Hearts: Philip, Allan and Baird; Key, Buick and Hogg; Porteous, Walker, Thomson, Houston and Bell
Celtic: McArthur, Davidson and Battles; Russell, Loney and Orr; McOustra, Divers, Campbell, McMahon and Quinn
Referee: A Jackson, Rangers
NEXT UP, six years on and Celtic take their revenge on Hearts at Hampden…
David Potter