MARK McGHEE came off the bench in the 1988 Scottish Cup Final to help turn around a 1-0 scoreline in favour of Dundee Utd to win the cup for Celtic and complete the 'Fairytale Double' in our Centenary season.
Maybe only the Tom Rogic Cup Final in the Invincible season comes close to the emotion and the elation experienced by The Celtic support that sunny May afternoon in '88.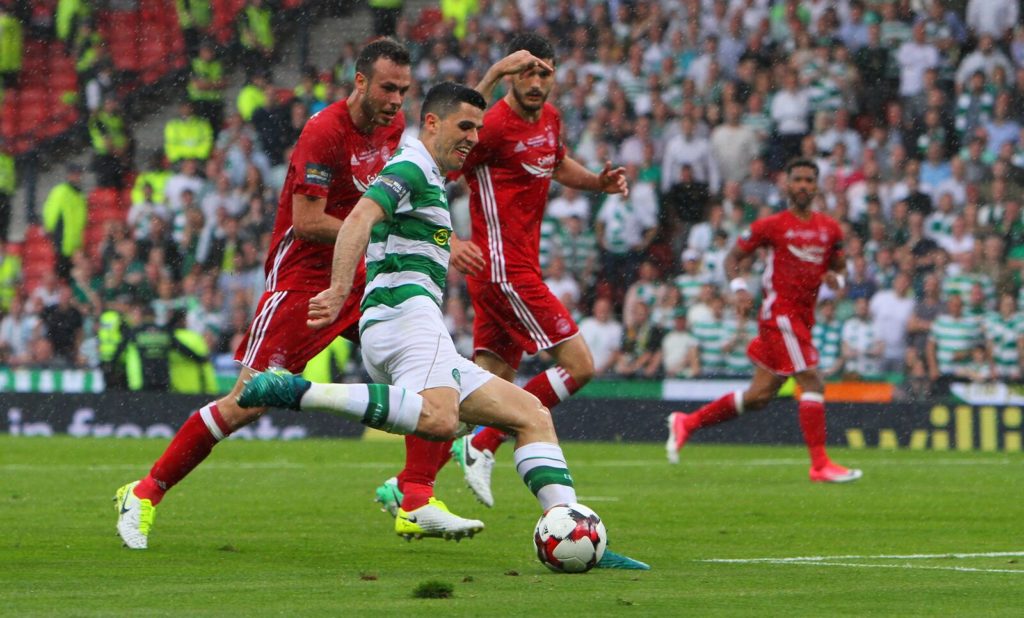 On Saturday Celtic will honour Billy McNeill – our manager in the 1988 Scottish Cup Final and his fellow Lisbon Lion Stevie Chalmers by wearing both the number 5 and 9 on their shorts.
Hopefully these items will also be sold in The Celtic shops shortly afterwards with he profits going to the charities selected by the two families.
McGhee spoke to the media yesterday ahead of the 2019 Scottish Cup Final against Hearts and if it were not for what he did in the semi-final to Hearts back in April 1988 we'd never have reached the final that year. That might be the best ever last few minutes in a semi-final for plenty of Celtic Supporters! It was mayhem! The celebrations were extraordinary!
"He's fat, he's round, he's worth a million pound, Mark McGhee, Mark McGhee," was the chant. Happy days!
Looking back on the 1988 Final McGhee remembers his own personal disappointment at missing out on a starting place in The Celtic team.
"I remember being a bit gutted that I wasn't playing," the million pound man said. "You are never happy when you aren't playing in a game like that. I was champing at the bit to get on, and thankfully I was able to come on and make a difference.
"We had missed some chances, but I wasn't really looking at the chances that were being missed, and as much as I was gutted not to be playing, there was never any resentment towards the guys who were playing. All the resentment was directed at the manager!
"But the manager knew that regardless if we were playing or not, we weren't going to take the huff. Instead, what happened was what Billy would have expected, because we would have been so determined to show that we should have been playing he was likely to get something out of us.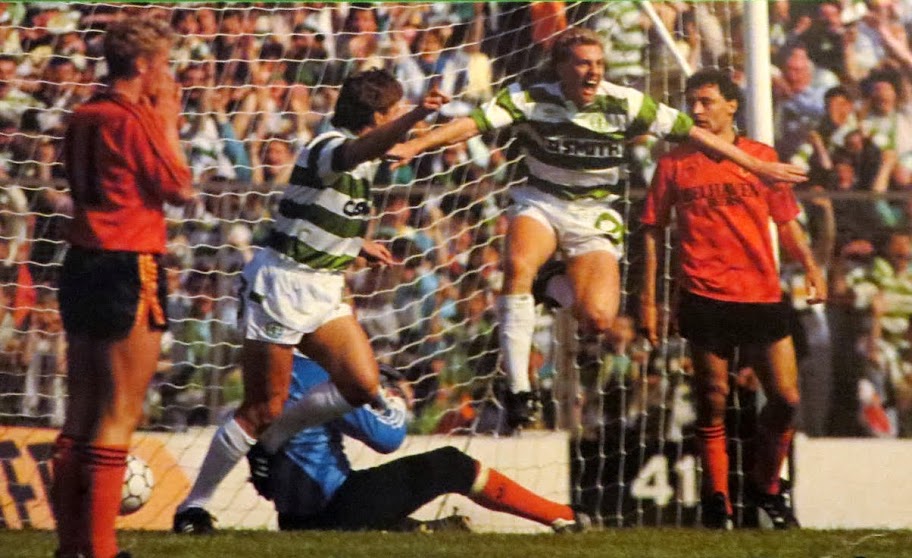 "I scored a lot of goals against Hearts, I used to score quite regularly against them, so the outcome of the game wasn't really a surprise to me," McGhee said as reported by the Herald.
"But Billy's leadership was the catalyst to everything that happened that season because of his standing.
"It was such a big year for the club, and to have Billy there at that time was fundamental to it. He represented everything that everybody was feeling about the club that year, there was such a pride about the place.
"There was a kind of excitement about that year because of the centenary, and to be part of it was incredible. It just felt like Billy was the right man to lead that, and he led it so well.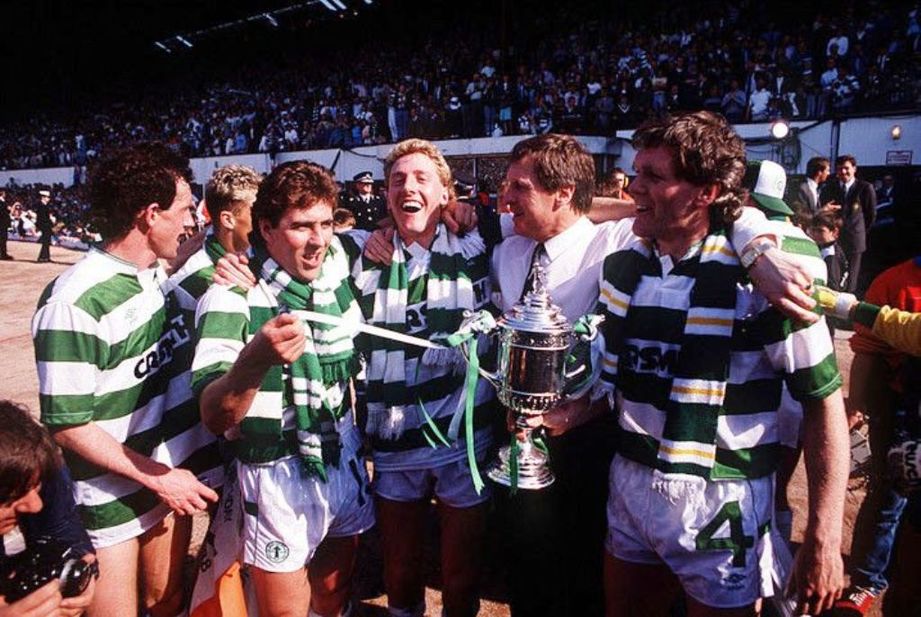 "Tam Craig was the coach, and big Billy was the manager. But he was just this figure that was there with encouragement and common sense.
"He had the ability to make everybody feel they were playing a role, whether you were playing, or you weren't, he had that ability just to keep everybody up.
"Billy would join in training sometimes, and I remember one day he took the gloves off big Packie and was showing him how he should be taking crosses. Big Billy was catching them about three feet off the ground, and big Packie was raging. He would do stuff like that and just lift the lads.
"His record as the captain of Celtic spoke for itself, so you just had a huge amount of respect for him."
And the former Celtic striker from the class of 88 reckons that the current crop of Hoops stars should be inspired by wearing the numbers of the two club legends on Saturday – the man who scored the winning goal in Lisbon and his captain who lifted the trophy.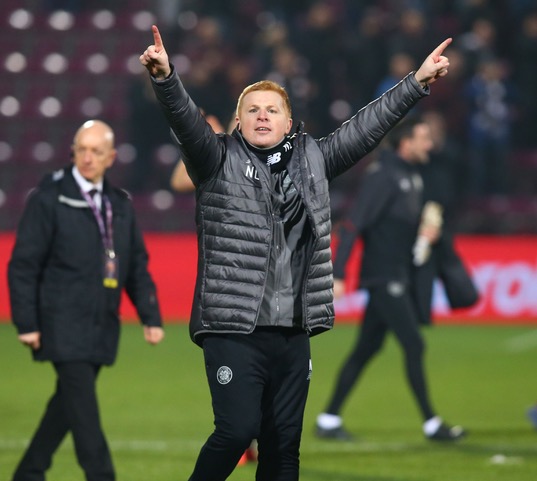 "I think Lenny will use the tribute they are paying as a positive thing. He will mention it and tell the players they should be absolutely honoured to be part of the team that is doing that on the day.
"Having the privilege of being one of the guys to be allowed to run out there with that on their shorts, Lenny will be using that as a positive emotional thing.
"Billy was everything to us."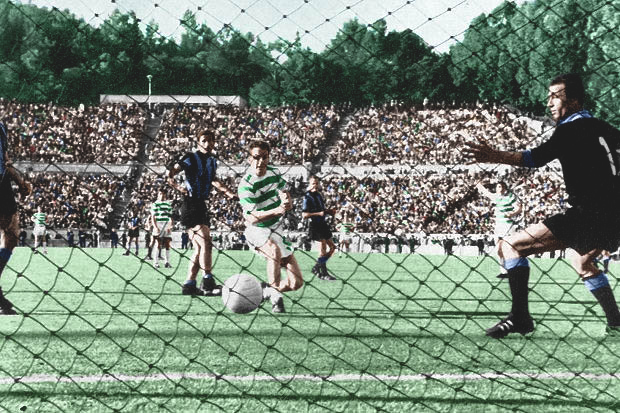 McGhee agrees with The Celtic Star on the significance of the achievement that can be reached this weekend with a win over Hearts. Only the 1966-7 campaign with the clean sweep of trophies including the European Cup tops the achievement of winning three Trebles in a row.
"I think the Treble Treble, apart from the European Cup win, outweighs anything that the club have ever done. Even in this day and age, where I know Celtic have huge advantages over everyone else in all sorts of ways, they still have to go and do it.
"Brendan Rodgers has played his part in that, and now it can't be underestimated the part Lenny is playing in it.
"It's too easy to say that Brendan left, and all Lenny had to do was take them over the line, but trust me, there was a huge risk to Lenny's reputation and his future in taking on that job.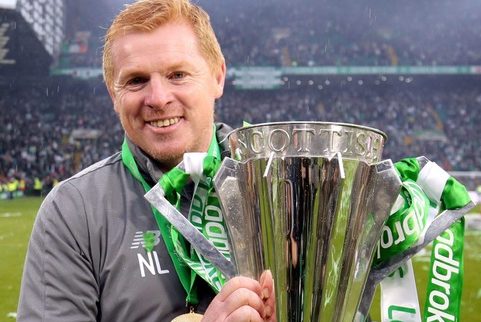 "I don't think that everyone appreciates that, because there was still a bit of work to be done to get it across the line, and there still is with the game on Saturday. No matter what he says or how he acts, he must be feeling a huge amount of responsibility and a huge amount of pressure.
"There's a lot got to happen before you get to this point, and the likelihood of that all happening again is slim, particularly with (the) Rangers looking to be on their way back to being a stronger force in the game.
"I always say to a player when he comes in at half-time with two goals, it's not often you're in a position to get a hat-trick. The first thing you have to do is get those two goals, and in a sense, this is the same, you have to get those two trophies in the bag before you can think of a Treble. Once you get that, then the chance is there that you don't often get, and especially with this season being a Treble Treble.
"I just feel that the pressure and the risk that Lenny took on in order to take the job is to be admired. If he achieves it, he deserves a huge amount of credit for the football part in terms of getting it done, but also in handling the pressure and the challenge."